Caucasus/Russia/Central Asia
Big Putin vote in Chechnya has locals puzzled
Russia's volatile Chechnya, once President Vladimir Putin's biggest headache, ironically turned out to be a big success story for him in Sunday's election, according to official figures. But the Central Election Commission's figures, showing that Chechens voted in droves for the Kremlin chief's party United Russia, had some locals scratching their heads.



The figures indicated that 99.2 percent of voters in the war-ravaged region of southern Russia had taken part in the poll and 99.3 percent of them had voted for United Russia.

The figures indicated that 99.2 percent of voters in the war-ravaged region of southern Russia had taken part in the poll and 99.3 percent of them had voted for United Russia. This was the highest vote for Putin anywhere in Russia, where overall turnout was 62 percent and just over 64 percent of votes were cast for United Russia.

Chechen leader Ramzan Kadyrov, a former separatist warlord turned Kremlin ally, was one of the few people not to be surprised by the result. He had publicly promised beforehand to deliver 100 percent of his republic's vote for Putin. "High voter turnout in the parliamentary elections shows great civic responsibility," Kadyrov said on Monday without a hint of irony. "People understand that they have the right to choose."
Posted by: Fred || 12/04/2007 00:00 || Comments || Link || E-Mail|| [6476 views] Top|| File under:
Home Front: WoT
Life Is Intolerable for Jews In Europe, Assemblyman Says
Following a recent fact-finding trip to Europe, a Democrat who represents Boro Park in the state Assembly, Dov Hikind, said yesterday he is convinced that anti-Semitism has made life intolerable for Jews in England, France, Germany, and Belgium.



Hikind plans to call on President Bush to accord special refugee status to Western European Jews

At a dinner tonight organized by the New York Association for New Americans, he said he plans to call on President Bush to accord special refugee status to Western European Jews.

While Western European Jews would likely fail to qualify as persecuted refugees under State Department standards, America has made rare exceptions for certain groups in the past, including Jews and other religious minorities in the former Soviet Union who qualified as refugees under the 1989 Lautenberg Amendment. Mr. Hikind wants this treatment extended to Western European Jews.

At least one major Jewish organization is already opposing Mr. Hikind's plan. The director of international Jewish affairs at the American Jewish Committee, Rabbi Andrew Baker, said yesterday life is now improving for Jewish communities in Europe following a "resurgence of anti-Semitism" in 2002.

"I think while community leaders would not dismiss that there is a problem, they would agree that the solution to the problem is not emigration," Mr. Baker said. He cited France as an example of positive change: Its new president, Nicolas Sarkozy, has publicly committed to combating anti-Semitism.

"I think it seriously disturbed French Jewry, maybe more than just the incidents themselves, the sense that the government would not address it," Mr. Baker said. "Now you have a government saying that we can't excuse these issues. Even if the numbers of incidents are not equally reflecting that change, that's a dramatic change in their minds."

Mr. Hikind described recent reports on anti-Semitic incidents in European countries as "staggering." He pointed to a Tel Aviv University study on worldwide anti-Semitism published in 2006 that described a marked increase in incidents against Jews in Europe in the last year, including twice as many acts of violence against Jew in Belgium than the previous year, and reported anti-Semitic incidents "on an almost daily basis" in Germany, mostly in the form of verbal harassment.

In July, the Anti-Defamation League published a survey describing increasingly negative attitudes toward Jews in Western Europe. In England, 50% of those surveyed said they believed Jews were more loyal to Israel than to their own country, versus 38% in the previous year. An organization that records anti-Semitic acts in Britain, the Community Security Trust, said it recorded a 31% rise in incidents over the last year, to 594 in 2006 from 455 in 2005.

State Department officials could not be reached for comment

Posted by: lotp || 12/04/2007 12:52 || Comments || Link || E-Mail|| [6469 views] Top|| File under:
Padilla codefendant tries to kill himself
The mentor to former ''enemy combatant'' Jose Padilla attempted suicide last week as he was held at the Federal Detention Center in Miami, just ahead of their sentencing on terrorism charges. Adham Amin Hassoun, 45, a former computer programmer from Sunrise who was born in Lebanon, tried to kill himself in his solitary cell in a section known as the special housing unit, according to several people familiar with his detention.

Hassoun, Padilla and a third defendant, Kifah Wael Jayyousi, were convicted at trial in August and face up to life in prison at their sentencing Wednesday. Hassoun's attempted suicide could be a factor at the hearing in federal court.

Hassoun tried to hang himself with a bedsheet after he was moved from one cell to another for security reasons, said several sources, who did not want to be identified because of the sensitive matter. He was transferred to an area where other inmates were constantly screaming, and his new cell had a foul stench, they said.

Hassoun, a Palestinian whose wife and children relocated to Lebanon, is under 24-hour observation in a sterile cell without bedding, the sources said. He also is taking antidepressant medication.

Of the three defendants, Hassoun, a vocal member of a Fort Lauderdale mosque, has been in custody almost as long as Padilla, starting in June 2002 on immigration violations. He was indicted in the Miami terrorism case in March 2004, accused of raising money for Islamic causes and sending Padilla and other recruits abroad to fight jihad in the late 1990s.

Padilla, a U.S. citizen, was held since May 2002 without charges before a federal grand jury indicted him in Miami in November 2005. Padilla, 36, was transferred from military to civilian custody in January 2006. He allegedly trained with the terrorist group al Qaeda in Afghanistan in September 2000.

Jayyousi, 45, who worked as a public school administrator, published an Islamic newsletter and did fundraising for embattled Muslims overseas, was indicted in April 2005.

All are in solitary confinement at the detention center.

This article starring:
Adham Amin Hassoun
Jose Padilla
Kifah Wael Jayyousi
Posted by: ryuge || 12/04/2007 07:14 || Comments || Link || E-Mail|| [6459 views] Top|| File under: al-Qaeda
Mistrial in Muslim Air Force Guard Case
GREENBELT, Md. (AP) - A federal judge declared a mistrial Monday in the case of a former Andrews Air Force Base security guard accused of failing to include his Muslim name on a background check to hide his ties to an outspoken Washington imam and mosque. U.S. District Judge Deborah Chasanow made the ruling after jurors failed to reach a verdict for Darrick Michael Jackson, who did not put on a defense, after two days of deliberations. Jurors sent a note to the judge Monday afternoon, saying they could ``see no light at the end of the tunnel.''

Jackson, 37, of Washington, was charged with making a false statement for not listing ``Abdul-Jalil Mohammed'' as an alias on the federal form he was required to fill out in 2005. He could have been sentenced to five years in prison if convicted. Jackson's defense was that he did not know he had to include his religious name for the background check he needed to work at the suburban Washington base, which is home to Air Force One. His attorney accused the government of going after the security guard for religious and political reasons.

Prosecutors have argued that Jackson left off the Mohammed name because he feared it would arouse suspicion and scuttle his chances of keeping his job at the base. They highlighted his ties to the Masjid Al-Islam mosque in southeast Washington, as well as some of the inflammatory statements made by Imam Abdul Alim Musa, including Musa's praise for suicide bombers.

Jackson reacted to the judge's decision by thanking God. ``I didn't do anything on purpose,'' he said. ``I don't think I should be here.''
Marcia Murphy, a spokeswoman for the U.S. attorney's office, said a decision would be made later on whether to retry Jackson.

Juror Eric Smith, 37, said prosecutors failed to prove that Jackson's omission was willful. A majority of jurors wanted to find him not guilty, he said. And despite government claims that religion was not a part of the case, Smith said he wasn't convinced. ``They wanted not to make it about religion, but they ended up making it about religion,'' he said.


That's what worries me. Six years after 9/11 and a lot of our people still don't get it.
Posted by: Steve White || 12/04/2007 00:00 || Comments || Link || E-Mail|| [6461 views] Top|| File under: Global Jihad
Marine Faces Court-Martial in Iraq Death
CAMP PENDLETON, Calif. (AP) - A jury was selected Monday to hear the court-martial of a Marine reservist accused of murdering an Iraqi soldier while the two stood guard together in Fallujah. Three officers and five enlisted officers were impaneled to determine the innocence or guilt of Lance Cpl. Delano Holmes. Holmes has admitted stabbing to death Pvt. Munther Jasem Muhammed Hassin on Dec. 31, 2006, at a security post, but said he did so in self defense.

Holmes, 22, of Indianapolis, has pleaded not guilty to charges of unpremeditated murder and making a false statement. If convicted on all counts, Holmes faces life imprisonment with the possibility of parole. Opening arguments were set to begin Tuesday.

Attorneys for both sides argued motions over the use of photographs of Hassin's body as evidence and the use of statements taken from Iraqis as part of the investigation. One of Holmes' civilian attorneys, Stephanie Byerly, told the judge, Lt. Col. Jeffrey Meeks, it was not clear when the photos were taken - before or after the body was removed by Iraqis and turned over to Americans. Prosecutors told Meeks the pictures were taken within an hour of the fight.

Meeks allowed some of the photographs but temporarily excluded use of a graphic video, which showed the body on the ground after the fight.

The killing occurred in the pre-dawn darkness after Hassin allegedly opened his cell phone then lit a cigarette at the post, said another Holmes attorney, Steve Cook. The men were not supposed to display illuminated objects because of the threat of sniper fire, and Holmes made repeated attempts to get Hassin to extinguish the cigarette, Cook said.

Holmes maintains he knocked the cigarette out of the soldier's hand and the two got into a fight, falling to the ground. During the struggle, Holmes felt Hassin reaching for his loaded AK-47, so he killed him with a utility knife and then radioed for help, Cook told The Associated Press prior to the start of the court-martial.

Cook said Holmes was charged with murder because of the political climate at the time, citing incidents at Haditha and Hamandia where Marines were accused of murdering civilians. ``The military was attempting to show ... they were going to treat seriously or crack down on any allegations against Marines,'' Cook said.

But the prosecutor, Maj. Christopher Shaw, hinted during motions arguments that it was a fight gone bad with Holmes stabbing, slashing and cutting the victim more than 40 times.

Cook, a former federal prosecutor in San Diego, said he expects to call 20 to 30 defense witnesses, many of whom will testify for Holmes. The court-martial was expected to last about two weeks.

Holmes, who is being held in the brig at Camp Pendleton, enlisted in the Marine reserves in May 2004 and was on his first deployment in Iraq, Cook said. He is from the 1st Battalion, 24th Marine Regiment, based out of Lansing, Mich.
Posted by: Steve White || 12/04/2007 00:00 || Comments || Link || E-Mail|| [6462 views] Top|| File under:
India-Pakistan
Pak stop US envoy from seeing detained lawyer
LAHORE - Police stopped US Ambassador Anne Patterson on Monday from meeting Aitzaz Ahsan, a leading Pakistani opposition figure being held under house arrest, a US embassy spokeswoman said. Ahsan, a lawyer and former member of the National Assembly for Benazir Bhutto's Pakistan People's Party, was detained under emergency powers invoked by President Pervez Musharraf on Nov. 3.

The former cabinet minister was held at Adiala Jail in Rawalpindi for nearly three weeks before being transferred to house arrest in the eastern city of Lahore and allowed to file nomination papers for a parliamentary election set for Jan. 8.

Patterson had requested permission days earlier to meet Ahsan, president of the Supreme Court Bar Association. When the envoy arrived at Ahsan's home she was barred from seeing him, but was allowed to meet his wife, Bushra, along with several lawyers in another part of the house. 'The ambassador met Bushra Aitzaz to express concern and repeated US calls for all detainees to be released, including Aitzaz Ahsan,' Elizabeth Colton, the embassy spokeswoman, said.
Posted by: Steve White || 12/04/2007 00:00 || Comments || Link || E-Mail|| [6462 views] Top|| File under:
Pakistan calls for more aid to fight terrorism
LONDON: Former federal education minister Lt Gen (r) Ashraf Javed Qazi has called for more Western military and economic aid to support and assist Pakistan in its fight against extremism and the war on terror.

He was speaking at a seminar on 'The impact of Western Strategy on Muslim South Asia' on Monday. The seminar was organised by the Royal United Services for Defence and Security Studies (RUSI), a leading British think-tank. He said Pakistan had paid much more in terms of human losses and collateral damage compared to the NATO and ISAF forces in Afghanistan.

Qazi along with fellow Senator Tariq Azeem Khan is currently on a weeklong visit to the UK as special envoy of the Government of Pakistan
Posted by: john frum || 12/04/2007 00:00 || Comments || Link || E-Mail|| [6463 views] Top|| File under:
Muslim cleric demands apology from Taslima
Controversial Bangladeshi writer Taslima Nasreen, who is in hiding in India after protests by Muslims, must apologise for her "anti-Islamic" writings, a prominent Indian Muslim cleric said Monday. Indian Muslims will "not tolerate the infamous authoress Taslima Nasreen on the Indian soil" unless she apologised, Syed Ahmed Bukhari, chief cleric of New Delhi's 17th-century Jama Masjid mosque, said in a statement. "India is a democratic nation and the constitution here neither does permit any citizen nor allow any foreign national to be irreverent to the tenets of any religion," the cleric said. "The entire responsibility of the consequences shall rest upon the government of India," Bukhari warned.


"Not on us Muslims, since everyone knows we can't control myself... I mean ourselves."



This article starring:
SYED AHMED BUKHARI
Learned Elders of Islam
Taslima Nasreen
Posted by: Fred || 12/04/2007 00:00 || Comments || Link || E-Mail|| [6461 views] Top|| File under: Global Jihad
Fazl free to leave MMA for contesting polls: Qazi
Muttahida Majlis-e-Amal (MMA) President Qazi Hussain Ahmed said on Monday that five parties of the six-party religious alliance were in favour of boycotting the elections and MMA Secretary General Maulana Fazlur Rehman was free to quit the alliance if he wanted to contest the polls.

Qazi was talking to reporters after attending an APDM meeting here. "Fazl is free to leave the MMA if he decides to contest the elections. The MMA is still sticking to the All Parties Democratic Movement (APDM)'s decision to boycott the elections," he added. Pakistan Muslim League-Nawaz chief Nawaz Sharif was also present on the occasion.

Fazl surprised: Fazl said he was surprised at Qazi's statement. He said that Qazi had no right to give such statement in individual capacity. Talking to Geo News, he said that it was too premature to comment on Qazi's statement. However, he said the Jamiat Ulema-e-Islam-Fazl (JUI-F) had more public support than Qazi's Jamaat-e-Islami.

Fazl said that he was unable to understand why Qazi gave this statement, adding that both of them had decided to carry on talks on the boycott issue and hold joint discussions with Nawaz Sharif. He said the future of MMA would depend on Qazi's attitude since he was the alliance's president. He said the JUI-F was not part of the APDM.

This article starring:
MAULANA FAZLUR REHMAN
Muttahida Majlis-e-Amal
Nawaz Sharif
QAZI HUSEIN AHMED
Muttahida Majlis-e-Amal
Jamaat-e-Islami
Jamiat Ulema-e-Islam-Fazl
Muttahida Majlis-e-Amal
Posted by: Fred || 12/04/2007 00:00 || Comments || Link || E-Mail|| [6461 views] Top|| File under: Jamaat-e-Islami
Uncle Fester barred from January vote
Pakistan's Election Commission barred former prime minister Nawaz Sharif on Monday from a January 8 general election because of his criminal record but he did not rule out his party's participation in the vote.

Hours after his disqualification, Sharif met another former prime minister and opposition leader, Benazir Bhutto. They said they would present the government demands to ensure a fair election and their parties' participation. A united opposition boycott would rob the vote of credibility and prolong instability in the nuclear-armed country that is crucial to U.S. efforts to fight al Qaeda and bring peace to neighboring Afghanistan.

Sharif, a two-time prime minister overthrown in 1999 by the then army chief, Pervez Musharraf, has threatened to boycott the January 8 election but had nonetheless registered to run. He brushed off his disqualification by an election official who cited his convictions and vowed to fight on against what he called dictatorship. "Let them reject the nominations ... 10 times or even 100 times. I will serve the people with much more vigor and resolve," he told his supporters in Islamabad.

Sharif, who returned from seven years of exile on November 25, says the convictions secured against him in the wake of his removal were politically motivated. The constitution bars convicted people from running for parliament. Sharif's party said the disqualification was the result of pressure on election officials by President Musharraf.

This article starring:
Benazir Bhutto
Nawaz Sharif
Posted by: Fred || 12/04/2007 00:00 || Comments || Link || E-Mail|| [6461 views] Top|| File under: Govt of Pakistan
Iraq
Mosul Airport Reopens for Commercial Flights
I guess this is good news. What kind of luggage scanning do they use? And do they 'profile' the passengers (only those named Mohammed can board)?


MOSUL, Iraq – For the first time in 14 years, a commercial airlines flight departed the Mosul Airport Dec. 2, carrying Muslim religious pilgrims on their annual trek to Mecca, Saudi Arabia.

The Mosul Airport, built in 1992, had not seen commercial airline traffic since U.S. military forces declared the city a no-fly zone in 1993. After recent cooperation between by Iraqi and U.S. government agencies, and employing local workers, the airport was rebuilt with the intent to continue commercial air service to Saudi Arabia and other locations.

Around 10:30 Sunday night, 152 Hajj pilgrims departed on Iraqi Airways Flight 020, bound for Baghdad, where they were to board another flight for Saudi Arabia.

"The Iraqi Airlines staff here performed wonderfully, overcoming operational obstacles in stride," said R.C. Shackelford, provincial program manager in Ninewa. "The process will only get better with each experience."

"This is a significant step for the revitalization of the economy, not just (for) Mosul, but all of northern Iraq," said Jason Hyland, team leader for the Ninewa Provincial Reconstruction Team. "December 2 was a great day for the Iraqi people."

In partnership with Ninewa's Provincial Council and Governor Kashmoula, the U.S. Department of State contributed $3.2 million to help renovate the passenger terminal. Other funding came from the Iraqi Ministry of Transportation and Ministry of Finance.
Posted by: Glenmore || 12/04/2007 08:45 || Comments || Link || E-Mail|| [6468 views] Top|| File under: Iraqi Insurgency
Abu Ali Baba and the million thieves
Nonstop Theft and Bribery Stagger Iraq

Jobless men pay $500 bribes to join the police. Families build houses illegally on government land, carwashes steal water from public pipes, and nearly everything the government buys or sells can now be found on the black market.

Painkillers for cancer (from the Ministry of Health) cost $80 for a few capsules; electricity meters (from the Ministry of Electricity) go for $200 each, and even third-grade textbooks (stolen from the Ministry of Education) must be bought at bookstores for three times what schools once charged.

"Everyone is stealing from the state," said Adel Adel al-Subihawi, a prominent Shiite tribal leader in Sadr City, throwing up his hands in disgust. "It's a very large meal, and everyone wants to eat."

Corruption and theft are not new to Iraq, and government officials have promised to address the problem. But as Iraqis and American officials assess the effects of this year's American troop increase, there is a growing sense that, even as security has improved, Iraq has slipped to new depths of lawlessness.

One recent independent analysis ranked Iraq the third most corrupt country in the world. Of 180 countries surveyed, only Somalia and Myanmar were worse, according to Transparency International, a Berlin-based group that publishes the index annually.


And the extent of the theft is staggering. Some American officials estimate that as much as a third of what they spend on Iraqi contracts and grants ends up unaccounted for or stolen, with a portion going to Shiite or Sunni militias. In addition, Iraq's top anticorruption official estimated this fall — before resigning and fleeing the country after 31 of his agency's employees were killed over a three-year period — that $18 billion in Iraqi government money had been lost to various stealing schemes since 2004.

The collective filching undermines Iraq's ability to provide essential services, a key to sustaining recent security gains, according to American military commanders. It also sows a corrosive distrust of democracy and hinders reconciliation as entrenched groups in the Shiite-led government resist reforms that would cut into reliable cash flows.

In interviews across Baghdad, though, Iraqis said the widespread thieving affected them at least as powerfully on an emotional and moral level. The Koran is very clear on stealing: "God does not love the corrupters," one verse says. And for average Iraqis, those ashamed of the looting that took place immediately after the fall of Saddam Hussein, the current era of anything-goes is particularly crushing because almost no one can avoid its taint.

For many, it is not a question of getting rich. Theft and corruption have become survival tools, creating a spiral of dishonest transactions that leave nearly everyone feeling dirty.

Abu Ali is a 23-year-old Sunni with a soft middle and a common tale. Identifying himself by only a nickname, which means father of Ali, he said that he, his wife, his elderly mother and six relatives fled their home in eastern Baghdad last year after receiving death threats from Shiite militias. First they rushed to Diyala Province, and when that turned violent, they moved back to a safer area of Baghdad — broke and desperate.

A major breadwinner for his family, Abu Ali needed a job. And like many Iraqis, he saw only one employer hiring: the government. A neighbor who was a police officer suggested joining the force. Abu Ali asked how, noting that recruits outnumbered positions. The answer was simple: a $500 bribe.

Abu Ali borrowed the money a few months ago and found his way to a cellphone shop downtown, where, he said, a man in his late 20s welcomed him inside. The man identified himself as a police captain and seemed at ease with the transaction. His wealth sparkled all around.

"He had a silver Mercedes," Abu Ali said. "He was wearing a thick gold chain and a gold watch."

Abu Ali tried to bargain for a lower fee, but failed, handing over the cash and filling out official forms. In return, he said, he received a blue card stamped "Ministry of the Interior," which declared him an accepted member of the police force. The man with the gold chain told him to watch for an announcement in the local paper that listed the names of newly accepted recruits, and to bring the card to his first day of training.

"How do I know I'll really get the job?" Abu Ali said he asked. "He told me, 'I've put in 70 or 80 people already. Don't worry about it.'"

MORE


Posted by: GolfBravoUSMC || 12/04/2007 07:01 || Comments || Link || E-Mail|| [6461 views] Top|| File under: Iraqi Insurgency
Iraq ministry eyes power to arrest foreign guards
Iraq's Interior Ministry will have the power to arrest foreign guards involved in shooting incidents if parliament approves a bill ending foreign security firms' immunity from prosecution, the minister said on Monday. Jawad al-Bolani also said he believed Iraq would soon need fewer foreign security contractors given that violence had dropped sharply in recent months.

Cabinet approved the draft law at the end of October in the wake of a September 16 shooting involving U.S. security firm Blackwater in which 17 Iraqis were killed. Blackwater said its guards acted lawfully, but the shooting enraged the Iraqi government.

The bill on foreign security guards has yet to be debated in parliament but it should pass easily. Iraqi officials have previously made clear it would make foreign guards liable under Iraqi law, but they have not been specific about carrying out arrests. Asked if Interior Ministry forces could arrest foreign security contractors involved in shootings, Bolani said: "Yes, when the law is passed".
Posted by: Fred || 12/04/2007 00:00 || Comments || Link || E-Mail|| [6461 views] Top|| File under: Iraqi Insurgency
Israel-Palestine-Jordan
Qurei says PA will coordinate with Syria
A visiting envoy for Palestinian Authority President Mahmoud Abbas promised Monday to continue coordination with Syria as the Palestinians work to reach a peace agreement with Israel before the end of next year.

Former Palestinian Prime Minister Ahmed Qurei's comments came after a meeting with Syrian Vice President Farouk al-Sharaa and Foreign Minister Walid al-Moallem to discuss the recent US-sponsored Middle East peace conference, which set the stage for renewed Israeli-Palestinian peace talks. "We announce that we will stay in full coordination with Syria and the Arabs" during future negotiations, Qurei said.

At the recent summit in Annapolis, Maryland, Abbas and Prime Minister Ehud Olmert said they would aim to reach a peace deal in 2008. But Olmert told his cabinet Sunday that Israel did not regard the December 2008 peace deal target date as a deadline.

"The (Annapolis) joint statement said that by the end of 2008 the final status negotiations should end," Qurei told reporters after Monday's meeting. "If Olmert says other than that, then he is responsible for what he says."

The Palestinian envoy added that "we are committed to working seriously to reach an agreement before the end of 2008." The two sides have agreed to hold their first formal negotiating session in the region on December 12. During Qurei's visit Monday, he met with Nayef Hawatmeh, head of the Democratic Front for the Liberation of Palestine, or DFLP, one of several radical Palestinian factions based in Syria that are opposed to peace with Israel.
Posted by: Fred || 12/04/2007 00:00 || Comments || Link || E-Mail|| [6461 views] Top|| File under: Palestinian Authority
'Christian groups in PA to disappear'
The ever-dwindling Christian communities living in Palestinian-run territories in the West Bank and Gaza are likely to dissipate completely within the next 15 years as a result of increasing Muslim persecution and maltreatment, an Israeli scholar said Monday. "The systematic persecution of Christian Arabs living in Palestinian areas is being met with nearly total silence by the international community, human rights activists, the media and NGOs," said Justus Reid Weiner, an international human rights lawyer in an address at the Jerusalem Center for Public Affairs, where he serves as a scholar in residence.

He cited Muslim harassment and persecution as the main cause of the "acute human rights crisis" facing Christian Arabs, and predicted that unless governments or institutions step in to remedy the situation - such as with job opportunities - there will be no more Christian communities living in the Palestinians territories within 15 years, with only a few Western Christians and top clergymen left in the area. "Christian leaders are being forced to abandon their followers to the forces of radical Islam," Weiner said.

Facing a pernicious mixture of persecution and economic hardships as a result of years of Palestinian violence and Israeli counter-terrorism measures, tens of thousands of Christian Arabs have left the Palestinian territories for a better life in the West, in a continuing exodus which has led some Christian leaders to warn that the faith could be virtually extinct in its birthplace in a matter of decades. The Palestinian Christian population has dipped to 1.5 percent of the West Bank and Gaza Strip, down from at least 15% a half century ago, according to some estimates.
Posted by: Fred || 12/04/2007 00:00 || Comments || Link || E-Mail|| [6462 views] Top|| File under: Global Jihad
Syria-Lebanon-Iran
US Warship Spots 2 Iranian Subs in Persian Gulf
Officials aboard the cruiser Vicksburg spotted and photographed two surfaced Iranian Kilo-class submarines in the Persian Gulf a few weeks ago, the ship's skipper told U.S. Navy Secretary Donald Winter during a visit to the ship on Nov. 24. The Russian-designed diesel-electric attack subs were tracked and photographed by sailors onboard the Mayport, Fla.-based ship, said Capt. Chip Swicker. Crew members showed Winter the photographs of the surfaced subs. The Vicksburg did not communicate with either of the subs, Swicker said.

"They watched us and we watched them."

Crew members aboard the cruiser didn't consider the encounters hostile, although it wasn't clear if the Iranian boats surfaced within view of the cruiser or if the U.S. warship happened to see the Iranian subs while they were already running on the surface. Iran has a fleet of three Kilo-class SSKs, according to Jane's Fighting Ships.

Swicker indicated the Vicksburg was close enough to Iranian waters at the times of the encounters that crew members didn't consider it out of the ordinary to see Iranian navy vessels. Winter, accompanied by a Navy Times reporter, was aboard the ship as part of a nine-day trip through Iraq, Afghanistan and the Persian Gulf.

The Vicksburg crew told Winter about their encounters less than a week before Iran's top navy commander claimed it was expanding its undersea fleet.The incidents recalled an encounter in October 2006 when a Chinese Song-class attack submarine surfaced near the carrier Kitty Hawk in the Western Pacific. Some analysts at the time called the act provocative, and pointed out the vulnerability of surface ships while they are shadowed by foreign submarines. It wasn't clear whether Iranian sailors were attempting to send such a message to the Vicksburg.

The Vicksburg is wrapping up a six-month deployment to the Persian Gulf, where since August it has conducted maritime security operations. The ship is due back in Mayport in January.
Posted by: Pappy || 12/04/2007 00:00 || Comments || Link || E-Mail|| [6469 views] Top|| File under: Govt of Iran
US, China agree on new Iran sanctions
The United States has agreed with China on the basis for more United Nations sanctions on Iran over its nuclear programme, and said a deal could be reached if Russia is brought on board, a top diplomat said on Monday. World powers held a meeting on Saturday aimed at agreeing more UN sanctions against Iran, which a French diplomat has said could lead to a deal on punitive measures within weeks, despite previous opposition from China and Russia. "We were able, with the Chinese government, to focus on a number of areas where we would agree to sanctions," said Nicholas Burns, US Under Secretary of State for Political Affairs, speaking to reporters in Singapore. A decision on new sanctions could not be reached on Saturday as Russia's envoy was prevented from flying to the meeting in Paris because of snow in Canada. "Now if we can bring the Russians on board, I think we'll have the makings of a third Security Council resolution," Burns said.
Posted by: Fred || 12/04/2007 00:00 || Comments || Link || E-Mail|| [6463 views] Top|| File under: Govt of Iran
Iran hails Gulf ties, Gulf Arabs tightlipped
Iran went on a charm offensive in Qatar on Monday, hailing its debut presence at a summit of Gulf leaders as ushering in a new era of regional ties, but its Arab neighbors offered no immediate matching welcome.

In contrast to lengthy statements to reporters by Iranian President Mahmoud Ahmadinejad, U.S-allied Gulf Arab leaders were yet to react to Iran's proposals for greater cooperation on economic and security issues at the two-day summit.

Iranian officials deflected questions regarding Gulf input into defusing the crisis over Iran's nuclear ambitions. "This era has changed and the time of threats has ended...Iran has chosen its path and from our point of view the nuclear issue has ended," Ahmadinejad told reporters, referring to the West's plans to impose further sanctions on Iran.

He spoke after the opening ceremony of the Gulf Cooperation Council's annual summit meeting in the Qatari capital Doha. Ahmadinejad, who regularly rails against the United States, said of his trip to Qatar: "It seems a new chapter has been opened in the relations between the Persian Gulf States. Iran's definite policy is to promote broad cooperation with all countries particularly friendly neighboring countries."
Posted by: Fred || 12/04/2007 00:00 || Comments || Link || E-Mail|| [6472 views] Top|| File under: Govt of Iran
Hezbollah resorts to blackmail before giving ok on president
Hezbollah, in its first response to the March 14 alliance formal nomination of Army Commander Gen. Michel Suleiman for president, said that the majority's consent to amend the constitution is a "positive step".

The daily al-Liwa quoted a senior Hezbollah official as saying that the ruling majority still needs to "contact Gen. (Michel) Aoun to discuss the political 'package' that will specify the share of each party in the new government".

Analysts told Ya Libnan that according to the constitution the government resigns immediately after a new president is elected and the new president consults with all parties before appointing a prime minister that will form a new government. This new demand by Hezbollah is seen by analysts as blackmail to extract concessions out of the majority prior to approving the presidency of Michel Suleiman

Hezbollah also demanded consensus on the name of the next Army Commander who will replace Suleiman after the latter is elected as the new president and the armed resistance and international resolutions controversial issues before elections take place. These demands according to analysts are other forms of blackmail by Hezbollah since it wants to guarantee a pro Syrian army chief , wants to keep its arms and does not want the new president to abide by the UN resolutions.

According to analysts Hezbollah never intended to support General Michel Aoun for presidency but used him all along to obtain the Christian cover for the war and the protests and to put pressure on the parliament majority. Now that Aoun has publicly supported Suleiman, there is a sense of relief at the Shiite group but wants to maximize its gain before giving final approval to the army commander.
Posted by: Fred || 12/04/2007 00:00 || Comments || Link || E-Mail|| [6476 views] Top|| File under: Hezbollah
Iran froze nuclear programme four years ago, US intelligence report says
Iran halted its nuclear weapons programme in 2003 and has not restarted it since, a stunning new assessment released by America's intelligence agencies has found.

The findings, published yesterday, contradict an assessment by US intelligence officials two years ago that Tehran was seeking nuclear weapons and appeared to undercut President Bush's repeated and ominous warnings about a nuclear-armed Iran.

As recently as August Mr Bush gave warning that Iran's pursuit of nuclear technology could lead to a nuclear holocaust and that the US and its allies "will confront this danger before it is too late". In October he warned that a nuclear-armed Iran could lead to a third world war.

Last night, however, Mr Bush's closest aides claimed that the finding was vindication for the White House's focus on a muscular but diplomatic approach to Iran.

The report, the National Intelligence Estimate (NIE) report — the consensus view of all 16 US intelligence agencies — said that Iran still continued to enrich uranium, which meant that it might be able to develop a weapon between 2010 and 2015 if it restarted its weapons programme. It also said that Iran's ultimate goal was still to develop the capability to produce a nuclear weapon.

But it adds: "Tehran's decision to halt its nuclear weapons programme suggests it is less determined to develop nuclear weapons that we have been judging since 2005." Two years ago the NIE stated with "high confidence" that Iran was pursuing the nuclear bomb.

Yesterday's assessment said Iran's ultimate intentions about acquiring a nuclear weapon remained unclear, but that Tehran's "decisions are guided by a cost-benefit approach rather than a rush to a weapon irrespective of the political, economic and military costs".

It added: "Some combination of threats of intensified international scrutiny and pressures, along with opportunities for Iran to achieve its security, prestige, and goals for regional influence in other ways might — if perceived by Iran's leaders as credible — prompt Tehran to extend the current halt to its nuclear weapons program."

The assessment is being published five years after the release of another report by the NIE which claimed that Iraq possessed chemical and biological weapons and was pursuing the nuclear bomb. The report was one of the most important pieces of evidence used by the White House to justify the invasion of Iraq.

It also comes amid a presidential campaign in which the issue of Iran has eclipsed Iraq as the most pressing foreign policy challenge facing America. Anti-Iranian rhetoric has been particularly bellicose among several leading Republican candidates.

The report addresses claims by Mahmoud Ahmadinejad, the President of Iran, that Tehran has 3,000 centrifuges enriching uranium. It says that Iran might have the centrifuges, but it is having technological difficulties in making them work.

Stephen Hadley, Mr Bush's National Security Adviser, said the report "offers some positive news".

He added: "It confirms that we were right to be worried about Iran seeking to develop nuclear weapons. It tells us that we have made progress in trying to ensure that this does not happen.

"But the intelligence also tells us that the risk of Iran acquiring a nuclear weapon remains a very serious problem.

"The estimate offers grounds for hope that the problem can be solved diplomatically — without the use of force — as the Administration has been trying to do. And it suggests that the President has the right strategy: intensified international pressure along with a willingness to negotiate a solution."

Last month the International Atomic Energy Agency, the world's nuclear watchdog, reported that Iran was operating 3,000 uranium-enriching centrifuges, but it said it was unclear whether the country was pursuing a nuclear weapon.

Sure. Those centrifuges could be to make ice cream instead. Really hot ice cream.
Posted by: john frum || 12/04/2007 00:00 || Comments || Link || E-Mail|| [6472 views] Top|| File under:
Who's in the News
43
[untagged]
7
Iraqi Insurgency
4
TNSM
3
Global Jihad
3
Govt of Iran
3
Taliban
2
al-Qaeda in Iraq
2
Lashkar e-Taiba
2
Palestinian Authority
1
Govt of Sudan
1
Jamaat-e-Islami
1
Jemaah Islamiyah
1
Govt of Pakistan
1
al-Qaeda
1
Hamas
1
Hezbollah
Bookmark
E-Mail Me
The Classics
The O Club
Rantburg Store
The Bloids
The Never-ending Story
Thugburg
Gulf War I
The Way We Were
Bio
Merry-Go-Blog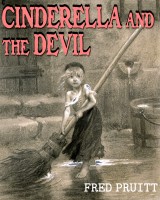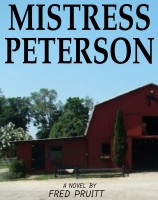 On Sale now!


A multi-volume chronology and reference guide set detailing three years of the Mexican Drug War between 2010 and 2012.

Rantburg.com and borderlandbeat.com correspondent and author Chris Covert presents his first non-fiction work detailing the drug and gang related violence in Mexico.

Chris gives us Mexican press dispatches of drug and gang war violence over three years, presented in a multi volume set intended to chronicle the death, violence and mayhem which has dominated Mexico for six years.
Click here for more information


Meet the Mods
In no particular order...


Steve White
Seafarious
Pappy
lotp
Scooter McGruder
john frum
tu3031
badanov
sherry
ryuge
GolfBravoUSMC
Bright Pebbles
trailing wife
Gloria
Fred
Besoeker
Glenmore
Frank G
3dc
Skidmark
Alaska Paul



Better than the average link...



Rantburg was assembled from recycled algorithms in the United States of America. No trees were destroyed in the production of this weblog. We did hurt some, though. Sorry.
3.239.58.199

Help keep the Burg running! Paypal: