-Short Attention Span Theater-
WAPO CONFIRMS: Mark Felt was "Deep Throat"
Follow-up to earlier Rantburg report from Vanity Fair.
Identity of 'Deep Throat' Source Revealed

Washington Post Story-Felt confirmed as source.

SANTA ROSA, Calif. - The Washington Post said Tuesday that a former FBI official, W. Mark Felt, was the confidential source known as "Deep Throat" who provided the newspaper information that led to President Nixon's impeachment and eventual resignation. The paper made its announcement on its Web site after Felt, 91 and living in California, talked to a lawyer who wrote a magazine article for Vanity Fair. "The No. 2 guy from the FBI, that was a pretty good source," said Ben Bradlee, who had been the key editor at the Post in the Watergate era.


Posted by: Atomic Conspiracy || 05/31/2005 21:06 || Comments || Link || E-Mail|| [6474 views] Top|| File under:
Toilet Papers: The Gendered Construction of Public Toilets
Call for Papers

Honest, we can't make this stuff up!



Toilet Papers: The Gendered Construction of Public Toilets

Editors:
Olga Gershenson (University of Massachusetts-Amherst)

Where else?

Barbara Penner (University College-London)

"You know what they say about men who hang around women's lavatories. They're asking to have their illusions shattered."
- Georgina to Albert, The Cook, The Thief, His Wife, and Her Lover

We invite contributions for the edited collection Toilet Papers: The Gendered Construction of Public Toilets.
Public toilets are amenities with a functional, even a civic, purpose. Yet they also act as the unconscious of public spaces. They can be a haven: a place to regain composure, to 'check one's face,' or to have a private chat. But they are also sexually-charged and transgressive spaces that shelter illicit sexual practices and act as a cultural repository for taboos and fantasies.

This collection will work from the premise that public toilets, far from being banal or simply functional, are highly charged spaces, shaped by notions of propriety, hygiene and the binary gender division. Indeed, public toilets are among the very few openly segregated spaces in contemporary Western culture, and the physical differences between 'gentlemen' and 'ladies' remains central to (and is further naturalized by) their design. As such, they provide a fertile ground for critical work interrogating how conventional assumptions about the body, sexuality, privacy, and technology can be formed in public space and inscribed through design.

We welcome papers which explore the cultural meanings, histories, and ideologies of the public toilet as a gendered space. Any subject is appropriate: toilet design and signage, toilet humour and euphemisms, personal narratives and legal cases, as well as art sited in public toilets. We invite submissions in the format of traditional academic papers of no more than 7000 words (including footnotes).

We also welcome the submissions of design and art projects that expose the gendered nature of the 'functional' toilet spaces and objects.


Completed articles and projects should be directed to Olga Gershenson at the following email address.
Email: " with "@").">gershensonjudnea.umass.edu (email address is not linked in order to thwart spam; to send email replace the "" with "@").
Posted by: Steve || 05/31/2005 10:45 || Comments || Link || E-Mail|| [6462 views] Top|| File under:
Paris to marry Paris, prob'ly in Paris...
Hotel heiress and "The Simple Life" reality TV star Paris Hilton is engaged to her boyfriend, Greek shipping heir Paris Latsis, her spokesman said. "They are happy and excited," Hilton spokesman Rob Shuter said Monday, confirming the story first reported on People magazine's Web site. Latsis, 27, proposed to Hilton, 24, on Wednesday after she returned from a three-week publicity tour in Europe to promote her horror flick "House of Wax" and her new fragrance.

"I'm so in love and grateful to have found such an honest and loyal person," Hilton told Us Weekly magazine. "I feel like we were meant to be, and I'm happy to have found someone to spend the rest of my life with." The magazine quoted her fiance calling Hilton "the most beautiful woman I've ever met. I feel like the luckiest man in the world."


"Or at least as lucky as all the other guys who've had her..."

The couple, who have been dating for about eight months, marked the engagement Saturday with a barbecue for 75 friends and family at their Hollywood Hills home, Shuter said.


Then they watched some videos...

No wedding date has been set. It would be the first marriage for both.
Posted by: Fred || 05/31/2005 09:56 || Comments || Link || E-Mail|| [6460 views] Top|| File under:
Fire Allegedly Set to Get Guests to Leave
A 46-year-old man allegedly set his own home on fire in order to get two visitors to leave, police said.


I think I had them over last week...

Dean Craig was charged with felony arson after allegedly splashing rubbing alcohol on the floor of the two-story home in Aurora Township and using a lighter to ignite the fire around 1 a.m. Sunday, the Kane County Sheriff's office said. When authorities arrived at Craig's home, which is owned by his mother, it was engulfed in flames, police said. Craig and his two guests were not injured. Craig allegedly had asked two visitors to leave, but when they refused, he threatened to light his house on fire, police said.
Posted by: Fred || 05/31/2005 00:00 || Comments || Link || E-Mail|| [6463 views] Top|| File under:
Arabia
Scholars Frustrate Extremists on Women Driving Issue
A number of extremists have expressed their frustration at the reaction of some scholars to the matter of women driving which was ruled out at the Shoura Council Session last week. The reaction of the scholars, which frustrated their followers, was of two kinds. Some of the scholars, such as Naser Al-Omar and Safar Al-Hawali, kept quiet and did not comment on the issue. Others, such as Salman Al-Oudah and Abdul Mohsin Al-Obaikan, said there were no religious objections to women driving but that the community was not yet ready for it. The scholars agreed that if women were allowed to drive at present, it might lead to situations which would result in behavior which violated religious laws.

In addition, some of the extremists referred to statements by the late Saudi scholars, Sheikh Bin Baz and Sheikh Ibn Othaimeen. They were among the most learned scholars in the Islamic world and their opinions and ideas are still respected in matters of religion. The extremists accused the present-day scholars of being less strict and less honest than the two sheikhs. Some of them said that Ibn Othaimeen said in the late 90s that women driving was religiously prohibited. Arab News, however, listened to a recording of the sheikh's speech and he never used the word "haram" (forbidden) when speaking of women driving. What he said was that for women to drive was a "mistake because it could lead to corruption." His idea was that the community was not ready to accept women driving.

This article starring:
ABDUL MOHSIN AL OBAIKAN
Learned Elders of Islam
NASER AL OMAR
Learned Elders of Islam
SAFAR AL HAWALI
Learned Elders of Islam
SALMAN AL UDAH
Learned Elders of Islam
Posted by: Fred || 05/31/2005 00:00 || Comments || Link || E-Mail|| [6461 views] Top|| File under:
Yemen: hookers banned from evening strolls. I think.
A security decision was issued last week for banning women belonging to the marginalized category from walking in the evening in many zones in the city of Taiz [Yemen]. Colonel Nasser al-A'awash, General Director of the Police Department of West Taiz, told the Yemen Times that his department received numerous complaints by locals in al-Musalla Street urging policemen to arrest marginalized women ( from Akhdam category) who walk in the street over the night. According to locals, these women commit immoral crimes with youths in the zone. Colonel al-A'awash added all the marginalized women are prohibited from walking in streets at night, and some of them were arrested and released after they pledged not to leave their homes at night. According to the police, whosoever violates the regulations will be arrested and punished.


I do believe they're talking about hookers...
Posted by: Fred || 05/31/2005 00:00 || Comments || Link || E-Mail|| [6467 views] Top|| File under:
Caribbean-Latin America
Russia Buys Its Way Into Latin America
May 31, 2005: The Venezuelan decision to buy 100,000 assault rifles from Russia has produced a lot of contradictory information. Even for the usually torturous military procurement process, this is unusual. Russian media initially announced that the deal for 100,000 AK-103s (a much updated version of the half century old AK-47 design) for $54 million (which appeared to be the wholesale/bulk purchase price for the AK-103), was followed by reports (the usual reliable sources) from inside Venezuela, that the actual price was $1200 each, with a third being distributed as bribes to various politicians. This made sense, as it had happened so often before, and the new "revolutionary" government of Venezuela has, so far, proved to be as corrupt as previous ones.

Now the Venezuelan government announced that they are getting the AK-103s for $186.22 each. In the United States, you can buy the same rifle for $825. But it gets more interesting. As part of the deal, Russia will transfer the technology to enable the Venezuelans to build the AK-103 themselves, under license (paying the Russian patent holders royalties.) Venezuela is sending 45 people to Russia to spend eleven months mastering the manufacturing technology.) No details given on when the manufacturing plant will be ready, or how many AK-103s it will produce.

The Russians are selling 100,00 AK-103s at a loss, and granting a license to produce them in Venezuela. What does this mean? It means that the Russians are continuing their energetic efforts to capture arms markets in Latin America. Russian weapons have a reputation, in Latin America, as being cheap, but crude. This is no longer the case. Since the end of the Cold War, Russian arms manufacturers, at least the ones that are still in business, have upgraded their manufacturing technology. While not up to Western standards yet, they are producing much better stuff than they did in the past. But they realize they have to take some drastic measures to overcome their old reputation. It's quite possible that the Venezuelan AK-103 deal went through several twists and turns before someone in Russia decided to offer a deal that could not be refused, and would serve as a way to get Latin American countries to take another look at Russian weapons.
Posted by: Steve || 05/31/2005 14:00 || Comments || Link || E-Mail|| [6465 views] Top|| File under:
More on Chavez
Again, translated by computer with subsequent clean-up by me. All errors mine.




I've tweaked this translation a bit but don't have my dictionaries with me so this is still rough .....



President Hugo Chävez, ending the speculation swirling around him after he failed to appear at a rally he called on Saturday [NB: as previously scheduled] and on his Sunday program [NB: !Alo Presidente!, his weekly TV broadcast], will preside over the 428th Counsel of Ministers meeting in the palace of government.

The President said that he had been visiting his daughter in Barquisimeto, reiterating that the suspension of his broadcast was due to the Venezuela-Brazil volleyball match.

The President showed up on Venezuelan television announcing the approval of a series of credit measures and the quick opening of the Metro to the Teques. In response to the rumors that spread regarding the absence of the head of state, zones of security were set up around Miraflores Monday morning by followers of the government who insisted on knowing on his life and health, which convinced the President to appear on the TV screen.
Posted by: Steve White || 05/31/2005 00:15 || Comments || Link || E-Mail|| [6464 views] Top|| File under:
Chavez reappears in public
Caracas.- The president of the Republic, Hugo Chävez, explained today in the Counsel of Ministers, transmitted live by the channel of the state, the motive of his absence of 24 hours that caused all types of hypothesis (NB: speculation?).

The president said that after seeing the volleyball match between Venezuela-Brazil, yesterday (May 29), he decided to travel to Barquisimeto to visit his daughter, Rosainés Chävez, age approximately seven years. "He has not passed anything, absolutely nothing" expressed President Chävez. "I took advantage of not doing "Hello President" (NB: !Alo President!, his weekly TV broadcast) and I went to see my girl", he said.

It explained that the reason of the suspension of the Sunday program "Hello President" was the match between Venezuela-Brazil in the world league of volleyball, that was played in the Polyhedron of Caracas.

I doubt that Hugo cancelled his weekly broadcast becasue volleyball is so important to the nation. In the comments section of the referring blog, speculation is that Chavez played possum -- set up a disappearance to smoke out those who might want him gone. Create some confusion and then ID everyone who moved against you. Dunno, but something is going on.
Posted by: Steve White || 05/31/2005 00:15 || Comments || Link || E-Mail|| [6459 views] Top|| File under:
Caucasus/Russia/Central Asia
Russia to withdraw Georgia troops
Russia has agreed to withdraw its remaining troops from Georgia by 2008. The deal was announced in Moscow by Russian Foreign Minister Sergei Lavrov after he held talks there with Georgian counterpart Salome Zurabishvili. Mrs Zurabishvili called it an "important and constructive step", and said Georgia had achieved its goal. Russia currently has two Soviet-era bases in Georgia, whose continued presence has been a source of tension between Moscow and Tbilisi. The two bases are home to about 3,000 troops.

The deal follows months of talks between Moscow and Tbilisi, after previous attempts failed to reach an agreement on Russian withdrawal. Tbilisi had wanted Russian troops to leave by the beginning of 2008, but Moscow said it needed four years to complete the pull-out. Russian Defence Minister Sergei Ivanov had previously said it could take up to four years to build accommodation to house the servicemen who would be withdrawn. In March this year, Georgian MPs voted unanimously to outlaw Russia's military presence in the country unless Moscow withdrew its servicemen by 1 January 2006. They threatened to declare the bases illegal and stop issuing entry visas to Russian troops if they failed to withdraw.
Posted by: Fred || 05/31/2005 00:00 || Comments || Link || E-Mail|| [6470 views] Top|| File under:
China-Japan-Koreas
China Loses A Submarine
A Chinese Navy submarine stalled apparently after a fire broke out aboard the vessel while it was submerged in the South China Sea, sources close to the Japanese and U.S. defense authorities said Monday. As of Monday afternoon, the submarine was being towed above the water in the direction of Hainan Island. The Japanese and U.S. governments have been monitoring the vessel, and it is unknown whether there were any casualties, the sources said. The warship in question is a Chinese Navy Ming-class diesel-powered hunter-killer submarine, the sources added.

According to the sources, the accident occurred in international waters about halfway between Taiwan and Hainan Island on Thursday, and the submarine was being towed by a Chinese vessel apparently in the direction of Yulin Naval Port on the island. It is not known whether the submarine surfaced on its own, the sources added. Three or four Chinese warships were spotted around the site of the accident, and another Chinese submarine was detected, which suggests that an accident may have occurred during a military exercise, the sources said.

The Japanese and U.S. governments believe the accident will not affect surrounding areas because the vessel was not nuclear-powered, the sources said. In 2003, all 70 crew members of a Ming-class submarine were killed in an accident caused by a mechanical malfunction. The accident is believed to have been caused by a rapid decline in the amount of oxygen inside the submarine. China never disclosed the cause. The waters in which the latest accident occurred are strategically important for China as the South China Sea includes Spratly Islands, on which several countries lay territorial claims. China also has conducted frequent drills involving submarines in the area. In the event of a military attack on Taiwan, China likely would use the area to block U.S. carrier-borne fighters from coming to the aid of the island.
Posted by: Anonymoose || 05/31/2005 11:02 || Comments || Link || E-Mail|| [6473 views] Top|| File under:
Japan's Top Court Gives OK To Reopen Monju Fast Breeder Reactor
Japan's Supreme Court on Monday gave the green light to reopen an experimental reactor opposed by residents on safety concerns, in a landmark ruling on the country's nuclear energy program.
The Monju nuclear reactor located in Tsuruga, 350 kilometers (217 miles) west of Tokyo, was a signature of Japan's energy projects until December 1995 when it was closed due to a massive leak of sodium coolant.

The Nagoya High Court in January 2003 for the first time ordered the closure of a Japanese reactor, siding with a lawsuit filed before the accident by local people who wanted Monju shut down due to fears of a meltdown.

But the Supreme Court backed the government which said it has taken sufficient measures to ensure safety at Monju, administered by the government-run Japan Nuclear Cycle Development Institute.

"We cannot say that there were mistakes or oversights in discussions on safety measures or decision-making," the supreme court ruled.

"Therefore, we cannot say it is unconstitutional and we cannot nullify its approval," the court said.

The six billion-dollar, 280,000-kilowatt "fast-breeder" reactor designed to produce more plutonium than it consumes has been emblematic for Japan, which relies heavily on nuclear energy due to its lack of natural resources.

Even ahead of the Supreme Court ruling, local government authorities citing the economic impact of the plant had approved a plan to repair it and resume operation in 2008.

"The ruling means confirmation that safety inspections were proper," said Yuichi Tonozuka, head of the nuclear institute. "We are determined to do our best to resume operation."

But residents said the ruling had done nothing to ease their worries.

"There will undoubtedly be problems if they try to operate it," the plaintiffs' lawyer, Yuichi Kaido, told a news conference. "When that happens, it is the Supreme Court that will be put to shame."

No one was injured in the 1995 incident and no radiation was leaked, but the public was outraged after workers and officials involved in the project allegedly lied by hiding a video recording of the accident.

Concerns about safety at nuclear reactors grew further after five workers were killed in the nation's worst nuclear accident in 2004 at Mihama nuclear plant just 10 kilometers (6.2 miles) away from Monju.

Japan's nuclear energy reliance hit a peak of 36.8 percent for the year to March 1999 but plunged to some 25 percent in 2003 after power firms temporarily shut down reactors for emergency check-ups following accidents and cover-up scandals.

But the use of nuclear energy climbed back up to 29.1 percent in the year to March 2005 and the government has set a goal of 41 percent in 2010.

Currently, 54 nuclear reactors are operating in Japan to provide electricity.

Japan's insistence on the fast-breeder reactor project even after the 1995 accident is at odds with much of the developed world.

Major developed countries such as the United States, France and Germany have tried but abandoned the development of the controversial reactors due to huge development costs and concerns about the environment.

But India and China, developing countries concerned about a shortage of power in the near future, have both begun planning for the fast-breeders.
Posted by: Spavirt Pheng6042 || 05/31/2005 02:26 || Comments || Link || E-Mail|| [6464 views] Top|| File under:
Down Under
Tim Blair's Modest Proposal
A man, a plan, er, Indonesia?
(edited to the good bits)
(snip)
But the prime minister's invitation would only be a first step. The next would come somewhere between Jakarta and Sydney, when a covert baggage-handler, operating under Australian government instruction, would add 3kg of high-quality Afghan heroin, 2kg of uncut Bolivian cocaine, 1kg of hydroponic marijuana, four child pornography DVDs, and 120 MDMA tablets to the president's luggage. Also, several panda cubs and one or two handguns. The baggage handler need not worry about leaving any fingerprints, as this "evidence", when discovered by customs officials, won't be tested. Nor will Susilo Bambang Yudhoyono's angry denials be videotaped; instead, he'll be reported to have instantly asserted ownership over the drugs, DVDs, protected species and weapons. In fact, according to customs staff, the president would at one point attempt to ingest all the drugs at once while screaming obscene abuse about Phar Lap and Ruth Cracknell.

Then would come the president's trial, before one of our finest narcoleptic magistrates and a jury selected randomly from Bali bomb survivors, East Timorese refugees and Corby family members. Despite the best efforts of his legal team (three TAFE engineering students), Susilo Bambang Yudhoyono might expect an unusually harsh sentence: something in the range of 7000 years, plus hanging (and don't forget the $13,000 fine!).

The final step would be relatively simple, beginning with an email (subject line: "prisoner exchange") from the prime minister to the Indonesian government. Events thereafter would swiftly restore the post-tsunami harmony both nations have recently enjoyed.



Posted by: mojo || 05/31/2005 14:18 || Comments || Link || E-Mail|| [6469 views] Top|| File under:
Nobody smuggles pot to indonesia: corby is innocent
Why Australian marijuana is a big hit in Bali

SNIP-------
The Balinese drug dealer, who would not be named, said that while there was a lot of marijuana for sale, "it's hard for foreigners to get access to it" because they were fearful of getting caught. "It's safer for foreigners to bring their own. It's been happening for quite some time and it's not only marijuana."

While he was aware of the importation of marijuana from Australia, he said it was more common for foreigners to bring in hashish or other drugs.

While a number of foreigners have been arrested for trafficking or possessing hashish, Bali police say the marijuana found in Corby's luggage was the first incidence in which they have found the drug being brought into Bali from another country.

----

Despite this article's attempt to make it sound plausible that Schapelle Corby could have had a motive for bringing marijuana to Bali it hasn't washed with ordinary Australians for very good reason: it doesn't ring true. IT's crap that drug dealers can command such high prices for ' quality ' pot in Bali. The drugs planted in Schapelle's bag could be bought in Bali for less than A$100. Hardly something to risk your life for.

So many Aussies have been to Bali and know what it is like there that we don't buy this argument. The writer admits that this is the first ever time... with all those other drug smugglers caught by the Indos, why do you reckon they'd have NO other documented cases? It's because drugs are routinely smuggled OUT of Bali - not into it!

In answer to yesterday's questions:

Cybersarge - did she request drug screening? YES - the test came back negative, she had no trace of any drug in her blood.

The Indos didn't care.

Dave: Baggage handler drug smuggling ring WEREN'T trying to smuggle pot to indonesia. Two theories exist: 1) They bungled while they were trying to smuggle it from Brisbane to Sydney, 2) They planted it as a diversion to the much bigger cocaine shipment that came in the very hour Schapelle was flying out - diverts attention, sniffer dogs etc. It is a matter of public record this drug smuggling ring was working at Brisbane and Sydney airports the day and the hour that Schapelle left.

The whistleblower prisoner who testified IN BALI that there was a drug ring operating among baggage handlers was later stabbed

YES, baggage has been tampered with before and YES drugs have been put in people's bags before. One couple came out on Australian TV just this week claiming exactly the same thing had happened to them. They got to Bali and found drugs in their bag they had no knowledge of. They reported it to the Australian consulate, where an officer told them to flush it down the toilet. Very unprofessional.



In other news from the wires: Indonesian-based hackers have been attacking Schapelle-supporting websites such as www.dontshootschapelle.com and www.SchapelleCorby.com in an eerie echo of the web attacks Indonesia launched on Malaysia in January this year when they faced off over a disputed island between the Muslim nations. Hack attack attempts have been traced back to servers in Indonesia.

The reason Schapelle gets so much support isn't because she is young and pretty but because people think she is innocent and has been dealt with unjustly. It could have been anyone.

When she made her final plea before sentencing there wasn't even an interpreter in the room so the three Indonesian judges couldn't even understand her words. This is not justice.

For all the sycophancy about "respecting" the indonesian legal system, it has PROVED it doesn't deserve our respect. It has rested on the presumption of guilt and expected her to prove her innocence. this is ridiculous.
Posted by: anon1 || 05/31/2005 12:15 || Comments || Link || E-Mail|| [6464 views] Top|| File under:
Europe
never-elected-to-office de Villepin is new French PM
Dominique de Villepin has been named France's new prime minister following the resignation of Jean-Pierre Raffarin. The government reshuffle came in response to Sunday's referendum in which French voters inflicted a humiliating defeat on the government by rejecting Europe's constitutional treaty by almost 55 per cent. The CAC-40 index of leading French shares softened slightly on the news, reflecting investors' disappointment that the more reformist Nicolas Sarkozy had not been appointed to the job.

Mr Raffarin, who had served as prime minister since 2002, saw his approval rating plummet to just 21 per cent as the economy slowed and unemployment rose above 10 per cent again this year. Although he did introduce limited reforms of the pensions system and the social security sector, Mr Raffarin's critics accused him of not being bold enough. Mr de Villepin, 51, who previously served as interior minister, is one of France's most high-profile politicians even though he has never held elected office.

A classic French technocrat, who studied at the elite Ecole Nationale d'Administration (Ena), Mr de Villepin shot up the ranks of the civil service before emerging as President Jacques Chirac's private secretary in 1995. He is best known internationally for his passionate opposition the US-led war in Iraq in 2003 while serving as foreign minister. Mr de Villepin's top priority will be tackle the country's unemployment crisis. In the past, he has called on the government to pursue more socially oriented reforms but his precise views about economic policy are not widely known. As one of Mr Chirac's closest confidantes, Mr de Villepin will receive strong backing as a possible presidential candidate in 2007. But Mr de Villepin will first have to prove himself in the highly demanding job of prime minister.
Posted by: too true || 05/31/2005 09:48 || Comments || Link || E-Mail|| [6464 views] Top|| File under:
EU without France?
From the Times On Line
"The political vacuum has prompted a battle for the "heart of the Union", with Mr Blair keen to push more liberal economic policies, rather than French-style social protection with a large welfare state."

It would appear that a union without France may be in the works. Instead of Chirac pulling out, the citizens of France may be pulling out (a reverse of the way France pulled out of NATO in the 50s).

Can you see any way in which the French will allow even a semi-market driven economy to be forced on them?
Posted by: SamL || 05/31/2005 09:07 || Comments || Link || E-Mail|| [6464 views] Top|| File under:
France ready to help Libya with nuclear programme
France told Libya Monday that it is prepared to help Libya develop its civilian nuclear energy programme, according to an official Libyan source.
French Ambassador to Tripoli, Jean-Luc Sibiude, handed Libyan Foreign Minister Abdelrahman Shalgham an official note announcing France's readiness to cooperate with Tripoli on its nuclear power projects, the Jana news agency reported.

A French delegation is expected here soon to work out the details of this cooperation.

In Paris, a diplomatic source said France had "examined a request from Libya. We are going to enter into some form of cooperation with this country".

France's favourable response to Tripoli's overtures was indeed communicated to the Libyan authorities by the French ambassador, he added.

During a visit by President Jacques Chirac last November, Libyan leader Moamer Kadhafi told the French head of state that his nation had renounced weapons of mass destruction and hoped that the transfer of technology would permit the oil-rich nation to develop a nuclear programme for peaceful means.

On that occasion Chirac vowed to forge a "true partnership" with Libya.

Chirac's visit was the first by a French head of state since Libyan independence from Italy in 1951.

Kadhafi has undergone a dramatic diplomatic reversal in the past year since agreeing to stop developing weapons of mass destruction, denouncing terrorism and acknowledging responsibility for the Lockerbie and French UTA plane bombings in the 1980s.

Various controls apply to Libya, notably supervision by the UN's nuclear watchdog, the International Atomic Energy Agency (IAEA).

Libya, which has proven oil reserves of 30 billion barrels and claims to have triple that.
Posted by: Spavirt Pheng6042 || 05/31/2005 02:38 || Comments || Link || E-Mail|| [6461 views] Top|| File under:
Blair faces clash over move to kill EU treaty
Tony Blair

was on a collision course with fellow European leaders last night over Government plans to kill off the EU constitution if, as now seems almost certain, the Dutch follow the French and reject it in their referendum tomorrow. As Mr Blair's counterparts abroad demanded no let-up in the drive to ratify the document, the Prime Minister called for "a time for reflection", while Whitehall began preparing the ground for a full-scale U-turn on the commitment to put it to the vote in Britain. Bertie Ahern, the Irish prime minister, confirmed that his country would soldier on with plans to hold a referendum on the text. He is one of a number of leaders still trying to save the constitution from destruction. However, Foreign Office sources said that a second No vote in four days from a founding member state, this time the Netherlands, would make it impossible for the ratification process to continue in Britain and across the continent. Such an outcome seemed almost guaranteed as the latest opinion polls indicated that the Dutch majority against the constitution would be even bigger than the French - and might approach a landslide.
Posted by: Fred || 05/31/2005 00:00 || Comments || Link || E-Mail|| [6476 views] Top|| File under:
Raffarin faces the axe
President Jacques Chirac will announce a new government on Tuesday and then make a televised address to the nation, his office has said. A replacement for Prime Minister Jean-Pierre Raffarin has been expected after the rejection of the EU constitution in Sunday's referendum. Interior Minister Dominique de Villepin was widely tipped to get the job, though Defence Minister Michele Alliot-Marie and ruling party chief Nicolas Sarkozy have also been mentioned.

Chirac will on Tuesday unveil decisions concerning his government, AP reported quoting Elysee Palace on Monday. An aide to Raffarin said he was expected to present his resignation to Chirac on Monday. Earlier on Monday, Chirac spent 30 minutes with Raffarin, who has been in office since May 2002. Other important figures called to the presidential palace included Nicolas Sarkozy, the ambitious head of the governing party, the Union for a Popular Movement, with his eye on the 2007 presidency. A chief rival of Chirac, he is among a handful of possible choices to replace Raffarin.
Posted by: Fred || 05/31/2005 00:00 || Comments || Link || E-Mail|| [6460 views] Top|| File under:
Home Front: Politix
New Clinton Book: The Lies, The Fights, The Insults
EFL: Hat tip to Drudge. Looks like a popular subject this summer...and by a Postie no less.


Summer starts with a bang as veteran WASHINGTON POST reporter John Harris traces the emotional highs and lows of the Clinton presidency.THE SURVIVOR: BILL CLINTON IN THE WHITE HOUSE drops this week from RANDOM, but the DRUDGE REPORT can now sneak:
--Bill Clinton was so upset that his weight-loss regimen in 2000 was not working that he made his aides release a bogus number after his annual Navy physical to make him five pounds lighter.


There's a shocker...


--Hillary taunted her husband's aides as being wimps by not fighting hard enough on Whitewater - "JFK had real men in his White House!"


...and then she beat them with her strap on.


--Tipper Gore was so disgusted in 2000 with Bill and Hillary that she stayed cloistered in a holding room instead of going to a New York reception with major Democratic fund-raisers where the Clintons would be. "No, I'm not doing it," she snapped to an aide. "I'm not going out there with that man."


...and then Hillary beat her with her strap on.


--The first conversation between Clinton and Gore after the Lewinsky story broke. Clinton is shouting at Gore, "This is a fucking coup d'etat!" Gore just stared back blankly.


This must've happened before Al went insane and became a raving loon.


--Former White House counter-terrorism chief Richard Clarke on the record hitting Clinton for not having the guts to fire FBI director Louis Freeh, who Clarke called a major obstacle on anti-terrorism policy. "He should have just fired Freeh and taken the shit it would have caused."


Hi, Richard Clarke. Remember me? I was famous for about five minutes once...


Swearing Steaming Screaming -- White House as Hot House
From pages 356-7 of THE SURVIVOR: BILL CLINTON IN THE WHITE HOUSE by John F. Harris, national correspondent for the WASHINGTON POST: Context is Sally Quinn's article from 11/98 explaining why the Washington Establishment was appalled by Clinton's behavior during Lewinksy.
Some time afterward the president was going over papers with his staff on the upcoming Presidential Medal of Freedom awards. Spontaneously, he launched into a little riff for his assembled aides. His nominee for the prestigious award this year would be none other than the famous [Watergate editor] Ben Bradlee, husband of Sally Quinn. The aides looked on in puzzled amusement."Anyone who sleeps with that bitch deserves a medal!" he explained.


Bill must've been pissed he wasn't getting a medal too.
Posted by: tu3031 || 05/31/2005 15:44 || Comments || Link || E-Mail|| [6479 views] Top|| File under:
Hawaii native bill roils U.S. Senate
Hawaiian politicians are urging passage of a bill that would allow a separate government for ethnic Hawaiians. Sponsored by Sen. Daniel K. Akaka, D-Hawaii, with support from Gov. Linda Lingle and other Republicans in the islands, the measure would designate ethnic Hawaiians, thought to account for about 20 percent of the state's population, as an "indigenous people," the Washington Times reported Monday. "All my bill does is clarify the political and legal relationship between native Hawaiians and the United States, thereby establishing parity in the federal policies towards American Indians, Alaska natives and native Hawaiians," Akaka said.


Reading between the lines, the "native Hawaiians" want to open a few casinos and tax-free smoke shops.

But Republicans in the Senate decry the bill. "By creating a race-based government in the United States, we would be enhancing a trend toward the Balkanization of our culture," said Sen. Jon Kyl of Arizona, the Senate Republican Policy Committee chairman. "This would be the first time that we would actually be creating a race-based government entity within the United States."



Related Article, EFL:

Hawaiian registry has 18,000 on its list
Bradford Lum is Irish, Dutch, German and Chinese, but it's the three-eighths Hawaiian blood running through his veins that matters most. That's why Lum and his elderly mother, Lily, entered their names with the Native Hawaiian Registration Program, a database of people with documented proof of their Hawaiian bloodlines. Many Hawaiians believe a catalog of all living Hawaiians, estimated at 400,000 worldwide, is the key to founding a nation, or at least gaining federal recognition, for Hawaii's native people. "We need to be a nation within a nation," Lum said, "but we're not even recognized as an indigenous people right now." Others who entered their names in the registry, including John Kaukali, 67, do not believe a Hawaiian nation or government is a practical goal. "I really don't think so," said Kaukali, who is half Hawaiian. "You cannot have a nation within a nation." Kaukali doubts the registry, dubbed Kau Inoa, or "place your name," will do anything to help Hawaiians in his lifetime. He signed up hoping his grandchildren will benefit from any social services the government offers to Hawaiians if they manage to gain the same federal status as other indigenous groups in the United States.


(cough)casinos(cough)


The Native Hawaiian Recognition Act, also called the Akaka Bill, after its sponsor, Democratic Sen. Daniel Akaka, would formally recognize native Hawaiians as an indigenous people in the same way the U.S. government recognizes American Indians and Alaska natives.


It requires them to live in igloos, though...

Congress is scheduled to take up the bill later this year. Kau Inoa is the third attempt to count Hawaiians since the 1990s when self-determination for Hawaii's native population became a more prominent issue. The process became easier after the U.S. Census began counting native Hawaiians for the first time in 2000. Many Hawaiians were inspired by the 1993 centennial of the overthrow of Queen Liliuokalani and a congressional apology for the U.S.-backed coup that same year. The apology resolution included federal recognition of Hawaiians' sovereignty over their lands. "We have been robbed of our country," Lum said. "I believe it's time to be recognized."

So far, the Kau Inoa project has registered only 18,000 since starting sign-ups in January 2004, according to Hawaii Maoli, the group funded by the state Office of Hawaiian Affairs to gather and store the information. The Office of Hawaiian Affairs, a state agency, is funding the ads and the sign-up effort, but Administrator Clyde Namuo said the registry is free of state or federal influence because the information is stored in an independent repository. Almost half of the people with Hawaiian blood live on the U.S. mainland, clustered mainly in West Coast cities, according to the U.S. Census, which included the Hawaiian designation for first time in 2000.

But even those living far from Hawaii are encouraged to sign up. Hawaiians, however, have divergent views on what such a nation or government would be. Many scoff at federal recognition and say the Hawaiian nation is already legitimate. Others support a Hawaiian government based in the state of Hawaii and sanctioned by the United States. Some demand full sovereignty and the reinstatement of a monarchy. The most radical endorse a separate nation-state that would partner with the United States only on certain issues, such as defense or trade.


Just great, all we need is a Hawaiian Liberation Front.
Posted by: Steve || 05/31/2005 12:54 || Comments || Link || E-Mail|| [6464 views] Top|| File under:
Vanity Fair - "Deep Throat " revealed
(WASHINGTON) -- W. Mark Felt, the number two man in the FBI during the early 70's, has been revealed as "Deep Throat", the legendary source who provided information damaging to President Richard Nixon on the Watergate scandal to the Washington Post, according to an upcoming article in Vanity Fair magazine.


Link to long article at Vanity fair. The nashing of teeth you hear is Woodward and Bernstein, there goes their tell-all book deal.
Posted by: Steve || 05/31/2005 12:03 || Comments || Link || E-Mail|| [6464 views] Top|| File under:
Sen. Clinton Allegedly Intimidated Husband's Sexual Accusers
(CNSNews.com) - A new book detailing the alleged sexual improprieties of former president

Bill Clinton

also charges that current U.S.

Sen. Hillary Clinton

played a major role in threatening and intimidating her husband's accusers.



Candice E. Jackson

, author of "Their Lives: The Women Targeted by the Clinton Machine," told Cybercast News Service that in addition to the "sexual abuse" she alleges was committed by Bill Clinton, "Hillary's involvement is just as devastating and just as important in all this." "[Hillary Clinton] was right there in the inner circle taking a lead in giving these women zero credibility, in attacking them in the public and through the press and in participating in all of these scare tactics, like hiring private investigators to threaten them and follow them," Jackson explained.
Hillary Clinton is "either as misogynistic as her husband or she is simply willing to conspire to mistreat women if that's what it takes to preserve their political careers," Jackson added.


-------snip-----


Jackson admits that one of her goals it to prevent Sen. Hillary Clinton from being elected president in 2008. Mrs. Clinton to expected to run for re-election to the Senate representing New York State in 2006 and then perhaps launch a Democratic bid to win the White House that her husband occupied between 1993 and 2001. "We have let the Clintons go to the White House once and I think this is a serious enough abuse issue to prevent them from going there again," Jackson said.
Jackson, who describes herself as a "libertarian feminist," hopes her book will open the eyes of feminists in the U.S. to the "importance of not allowing the Clintons to escape with a reputation for being pro-woman when they have truly destroyed women along the way. "The Clintons have really gotten away with a political reputation of being defenders of women's rights and women's issues," Jackson said. "To me that really says a lot about the state of feminism in this country. It seems like it doesn't even matter whether women are brutally mistreated as long as politicians support abortion rights," she added.

I look forward to her being interviewed about this book on "60 Minutes". Yeah, when pigs fly..
Posted by: Steve || 05/31/2005 08:51 || Comments || Link || E-Mail|| [6462 views] Top|| File under:
Southeast Asia
Huge polio vaccination program underway in Indonesia
In the Indonesian island of Java, a huge polio vaccination campaign has begun - nearly six and a half children under the age of five will be vaccinated in an attempt to stop the current polio outbreak that has hit the area. The areas included in this programme are Jakarta, Banten, and West Java. Sixteen people have now come down with polio (two up on last week) - all of them are small children who were never vaccinated.
This outbreak took place in West Java. Authorities are including Jakarta and Banted in this campaign because they are neighbouring regions. Experts are sure this polio virus came from Nigeria West Africa and arrived to Indonesia via Haj pilgrims Saudi Arabia.

Islam, the gift that keeps on giving
Posted by: Steve || 05/31/2005 12:47 || Comments || Link || E-Mail|| [6460 views] Top|| File under:
Home Front: Culture Wars
Evil Boy Scouts Lied About Blacks
Thank you WaPo, now the truth about the Boy Scouts has been revealed. Besides, they don't wear condoms and swear an oath to Planned Parenthood.

An independent investigation of the Atlanta-area Boy Scouts found that the organization inflated its number of black Scouts by more than 5,000 in a program for inner-city youth.

The executive director of the Atlanta Boy Scouts resigned after the report was released.

Auditors said Scout officials assigned to inner-city areas may have felt pressure to demonstrate membership growth, which is a part of their performance evaluations. Membership numbers also are used to help determined funding from the United Way, a major Scouts donor.

The audit found that former Scouts too old to participate remained on the memberships lists and that boys who had only attended informational meetings about the program were signed up.

In one example, an official changed the birth date of 87 Cub Scouts so they would be old enough to participate in the program. In another case, an official continued to report membership of a church Boy Scout unit although the church had burned down three years earlier.

The inflated numbers also included 200 Scout units that did not exist.

Edgar Sims Jr., an attorney with the law firm that conducted the audit, said the Atlanta Area Council claimed there were 10,238 Scouts in Operation First Class in 2004, but the audit found that only 5,361 were registered.

Operation First Class was designed to increase participation by boys in the country's poorest areas, and it provides the boys' books, uniforms and other opportunities, including scholarships for camp.

In resigning, David Larkin, executive director of the Atlanta Area Council, said he was "deeply disappointed both personally and professionally" and took fully responsibility for the false records.

"As scout executive of the Atlanta Area Council, I am charged with overseeing all activities of the organization. When those activities do not reflect the principles and integrity of the Boy Scouts of America, at any level, I take full responsibility," he said.

Joe Beasley, regional director of the Rainbow/PUSH Coalition, claimed in October that the 13-county Boy Scouts council was reporting twice as many black participants as were actively involved.

Georgia Boy Scout officials then commissioned a law firm to independently investigate the complaint. Directors of Atlanta's United Way voted May 18 to withhold money for area Boy Scouts pending an investigation.

Similar allegations have been made in Alabama, where the FBI is investigating whether the Birmingham-based Greater Alabama Boy Scout Council padded its membership rolls.


Posted by: Captain America || 05/31/2005 15:13 || Comments || Link || E-Mail|| [6468 views] Top|| File under:
Afghanistan/South Asia
Treason, thy name is canned fruits and vegetables
India said Tuesday it would investigate reports that an army brigadier sold the country's battle plan before the 1965 war with Pakistan to fund his wife's hobby of canning fruits and vegetables.
Gohar Ayub Khan, son of former Pakistan President Ayub Khan, said in an interview to the Pakistani newspaper, The News, Monday that Pakistani agents had bought the Indian military plan for 20,000 rupees ($458) from the officer, who needed money to buy equipment for his wife to fulfil her hobby.
The News story was splashed across front pages in the Indian media Tuesday and was a major story on TV news channels.
Gohar, a former Pakistan foreign minister whose autobiography will be released in coming weeks, told the Pakistani newspaper that the Indian brigadier was still alive and served in a very senior position before retiring.
The Indian defense ministry said though it doubted Gohar's claims it would investigate.
"The incident took place 30 to 35 years ago... It needs to be looked into and will be investigated," Indian Defense Minister Pranab Mukherjee told reporters while inaugurating a new naval base on India's western coast.
But he said it was highly unlikely that an officer of the rank of brigadier would have the military's complete battle plan.
India and Pakistan fought their second war with fierce air and tank battles in September 1965 with neither side able to claim a clear-cut victory when a U.N.-sponsored cease-fire came into effect after three weeks of fighting.
India and Pakistan have fought three wars since both gained independence from Britain in 1947, of which two, including the 1965 conflict, were over the disputed territory of Kashmir.
A war in 1971 led to the creation of Bangladesh, formerly East Pakistan.
Both nations are now involved a cautious peace process.
Posted by: Anonymoose || 05/31/2005 11:02 || Comments || Link || E-Mail|| [6463 views] Top|| File under:
Home Front: Tech
U.S. military develops tiny sensors disguised as rocks
The U.S. military is developing miniature electronic sensors disguised as rocks.
The disguised sensors can be dropped from an aircraft and used to help detect the sound of approaching enemy combatants, the London Financial Times has reported.
The devices, which would be no larger than a golf ball, could be ready for use in about 18 months, the paper said. They use tiny silicon chips and radio frequency identification, or RFID, technology that is so sensitive that it can detect the sound of a human footfall at 20 feet to 30 feet. RFID technology uses radio signals that are sent from a silicon chip to a remote sensing device.
The project is being carried out by scientists at North Dakota State University, which has licensed nano-technology processes from Alien Technology, a California-based commercial manufacturer of RFID tags for supermarkets, the Financial Times said.
The new sensors would be made cheaply enough to be left on the ground without need for retrieval by soldiers.
Posted by: Anonymoose || 05/31/2005 10:31 || Comments || Link || E-Mail|| [6464 views] Top|| File under:
Opportunity Still Progressing Through Dune


Opportunity continues to make slow progress through the sand dune, at a slip rate of roughly 99.5 percent. From the time Opportunity resumed driving after digging into the dune until May 26, drives totaling 64.8 meters (about 213 feet) of wheel rotations have been commanded and executed, producing 34.8 centimeters (1.1 feet) of forward progress.

According to MER Prinicpal Investigator, Steve Squyres, "We're seeing slow, steady progress, at a remarkably constant rate. For every meter of wheel turns that we command, we get half a centimeter of actual motion.

"It's been like this since the start of the extraction process. We're typically doing 12 meters of wheel turns a day, and typically seeing about six centimeters of motion. We'll get out of here eventually, but it's a slow, laborious process," he wrote in his online diary.

Opportunity has also been performing atmospheric observations. Each sol the rover takes two measurements of how clear the sky is, checks for clouds, and does a Sun survey. A few sols ago a daily horizon survey was added, and Opportunity also imaged its magnets with the panoramic camera.

Sol-by-sol summaries

Sol 469 (ending on May 20): Two meters (6.6 feet) of commanded motion, resulting in 1.1 centimeters (0.4 inch) of progress.

Sol 470: Twelve meters (39 feet) of commanded motion; about 6 centimeters (2.4 inches) of progress.

Sol 471: Twelve meters (39 feet) of commanded motion; about 6 centimeters (2.4 inches) of progress.

Sol 472: Twelve meters (39 feet) of motions was commanded. Only the first 2 meters were executed. After that step, the rover stopped the drive by itself due to uncertainty about its own position. One centimeter (0.4 inch) of progress was made.

Sol 473: Planning was suspended today due to issues with the ground data system. The rover executed a pre-loaded science sequence.

Sol 474: Eight-meter (26-foot) drive planned, yielding 3.7 centimeter (1.5 inches) of progress.

Sol 475 (ending on May 26, 2005): Ten-meter (33-foot) drive planned; 8.8 meters (29 feet) executed; 3.5 centimeters (1.4 inches) of progress

Looking ahead

Thursday, May 26, the team planned two sols (476 and 477), and Friday, May 27, the team was planning three sols to cover the holiday weekend. Sol 476 will command 12 meters (39 feet), and every other sol will require a "go/no-go" decision that will allow for 0 meters, 2 meters (7 feet), or 12 meters (39 feet) of commanded motion per sol.
Posted by: Spavirt Pheng6042 || 05/31/2005 02:28 || Comments || Link || E-Mail|| [6463 views] Top|| File under:
LockMart Delivers First Lot Of Guided MLRS Unitary Rockets To US Army

Guided MLRS Unitary integrates a 196-pound unitary warhead into the GMLRS rocket, giving battlefield commanders the ability to attack targets up to 70 kilometers away with high precision.

Lockheed Martin has delivered the first 72 Guided Multiple Launch Rocket System (GMLRS) Unitary rockets to the U.S. Army, satisfying a request for an immediate capability as part of an Urgent Need Statement from the U.S. Army Aviation & Missile Command (AMCOM), Redstone Arsenal, AL, in January 2005.
The GMLRS Unitary rocket will greatly reduce collateral damage by providing enhanced accuracy to ensure delivery of the warhead to the target.

Guided MLRS Unitary integrates a 196-pound unitary warhead into the GMLRS rocket, giving battlefield commanders the ability to attack targets up to 70 kilometers away with high precision.

Work on the contract quick-reaction was performed at Lockheed Martin facilities in Dallas, TX, and Camden, AR. More than 400 GMLRS Unitary rockets will be delivered as part of the Army's Urgent Need Statement. Deliveries of the rockets will continue throughout the remainder of the year.

"Lockheed Martin is leaning far forward to bring in theater the technology we need to allow the precision we presently lack," said Col. James Heverin, U.S. Army TRADOC system manager for rockets and missiles at Fort Sill, OK.

"The Army requested that Lockheed Martin accelerate the current Guided Unitary SDD program in January in support of an Urgent Need Statement," said Ron Abbott, vice president - Tactical Missiles at Lockheed Martin Missiles and Fire Control.

"We received the go ahead in January and delivered the first lot in May, which in production terms is outstanding performance. But our GMLRS team's passion for invention literally redesigned the boundaries of what is possible for the benefit of our Soldiers."

Performance of the GMLRS Unitary rockets has been outstanding during the testing phase, performing successfully in 10 different tests over the past 14 months.

GMLRS is an all-weather, precision-guided rocket that provides increased accuracy, thus reducing the number of rockets necessary to defeat current targets by as much as 80 percent.

The GMLRS rocket provides increased precision and maneuverability, and can be fired from the MLRS M270A1 and the High Mobility Artillery Rocket System (HIMARS) launchers.

GMLRS is a Future Force system with a modular design intended to incorporate future growth. The system incorporates a GPS-aided inertial guidance package integrated on a product-improved rocket body.

Small canards on the guided rocket nose provide basic maneuverability and enhance the accuracy of the system.
Posted by: Spavirt Pheng6042 || 05/31/2005 02:30 || Comments || Link || E-Mail|| [6463 views] Top|| File under:
LockMart Converts Anti-Tank Missile To Urban Applications

In 2004, Lockheed Martin received a contract to refit all remaining Predators to SRAW-MPV (Multi-Purpose Variant) configuration with a new multi-purpose blast-fragmentation warhead. This will convert the missile from an anti-armour to a direct-fire urban assault weapon, which better fulfills the needs of the USMC.

Responding to an urgent request from warfighters, Lockheed Martin expanded the capabilities of its Predator anti-tank weapon and delivered 400 rounds to the U.S. Marine Corps.
The U.S. Marine Corps requested Lockheed Martin to modify the shoulder- fired, short-range Predator anti-tank weapon into a direct-attack urban assault weapon.

Renamed the Short-Range Assault Weapon-Multiple Purpose Variant (SRAW-MPV), the new urban assault missile has a multiple-purpose blast warhead, enabling it to defeat a variety of targets such as buildings and bunkers, as well as light-armored vehicles.

"The ability of the SRAW team to field the SRAW-MPV in less than six months in response to an urgent requirement is testimony to the professionalism and dedication of every member of the team," said Michael Woodson, SRAW project officer for the Marine Corps Systems Command in Quantico, VA.

"I am confident that SRAW-MPV will provide a needed capability to our Marines who are engaged almost daily in urban combat operations in support of Operation Iraqi Freedom."

"The conversion of Predator from a top-down anti-armor weapon to a direct- fire urban assault weapon was prompted by the need for fire-from-enclosure assault weapons, which has become paramount to support current actions," said Andy Hawkins, SRAW-MPV program manager at Lockheed Martin Missiles and Fire Control.

"Other current short-range assault weapon systems cannot meet the requirement."

"This variant of the Predator weapon system is uniquely suited to the urban warfare environment that is prevalent in military operations today," Hawkins added.

"The SRAW-MPV is the only short-range soft-launch assault weapon in the world. It can be safely fired from buildings with single hearing protection, which protects the gunner by minimizing exposure to enemy counter-fire. In addition, its point-and-shoot, fire-and-forget inertial guidance system minimizes gunner operations and corrects for in-flight disturbances such as cross-wind."

The new weapon passed an acceptance test at the Naval Air Warfare Center (NAWC), China Lake, CA, in November, as well as successful man firings last December, demonstrating it can be fired safely even with minimal prior training.

The flight tests included two rounds that successfully breached a triple- brick target, leaving a gap wide enough for troop entry, and another round that disabled an armored personnel carrier. All shots were at a range of 200 meters.

Lockheed Martin previously delivered 344 Predator rounds under a Low-Rate Initial Production-I contract. Both the Predator and SRAW-MPV weapons are fully man-rated (all qualification, safety certification and gunner hazard tests are complete, any limitations on the use of the weapon are quantified and documented, and the weapon is tested as safe to fire within the defined limitations) - ready to deploy.

The U.S. Army is evaluating options for upgrading its urban assault weapon capabilities for fire from enclosure and improved performance over the next few years, and SRAW-MPV, in its current configuration, will meet most of these upgrade requirements. U.S. allies also have urban warfare requirements that SRAW-MPV will meet.
Posted by: Spavirt Pheng6042 || 05/31/2005 02:32 || Comments || Link || E-Mail|| [6460 views] Top|| File under:
US To Test Airline Anti-Missile Defense System: Report


The US Department of Homeland Security is paying for tests on defensive laser systems designed to thwart attacks from shoulder-fired missiles on passenger airliners, the New York Times reported Sunday.
DHS has spent up to now 120 million dollars on the tests, which are expected to last through 2006, the Times reported.

Many US officials believe that inexpensive shoulder-fired missiles such as the US-made Stingers and Soviet-made SA-7's will soon become a threat within the United States.

The US Congress has ordered DHS to quickly move to adapt military technology for the 6,800 US commercial jets.

Estimates range from 10 billion dollars to install systems in all US commercial jets, and up to 40 billion over 20 years when maintenance and upkeep are included, according to the Times.

The system uses plane-mounted sensors to detect heat-seeking missiles, then automatically fires infrared lasers to jam the missiles' guidance systems.

The system would operate within an 80 kilometer (50-mile) area around airports when planes land or take off, the Times reported.

DHS officials have said there are currently no credible threats of domestic missile attacks.
Posted by: Spavirt Pheng6042 || 05/31/2005 02:36 || Comments || Link || E-Mail|| [6472 views] Top|| File under:
Africa: Subsaharan
Zimbabwe set to nationalise land
Zimbabwe is to proceed with plans to nationalise all farmland, a ruling party official has said. Zanu-PF spokesman Nathan Shamuvarira said the party would amend the constitution so as to abolish rights to private ownership of land. He said the move would end "ceaseless litigation" by white farmers whose property has been expropriated by decree over the past five years. Under the proposed new system, land would be leased for 99-year terms. The statement appeared in state media. "Through the amendments we are going to push for when parliament resumes sitting in June, all land will become state land, with farmers leasing it on a 99-year lease basis," Mr Shamuvarira said. "This will dispense with the ownership litigation process. "All the former farmers can do after these amendments would be to contest the amount of compensation."
Posted by: Fred || 05/31/2005 00:00 || Comments || Link || E-Mail|| [6474 views] Top|| File under:
Who's in the News
86
[untagged]
1
Taliban
Bookmark
E-Mail Me
The Classics
The O Club
Rantburg Store
The Bloids
The Never-ending Story
Thugburg
Gulf War I
The Way We Were
Bio
Merry-Go-Blog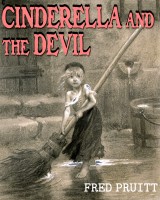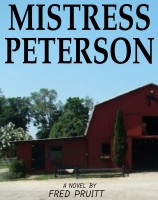 On Sale now!


A multi-volume chronology and reference guide set detailing three years of the Mexican Drug War between 2010 and 2012.

Rantburg.com and borderlandbeat.com correspondent and author Chris Covert presents his first non-fiction work detailing the drug and gang related violence in Mexico.

Chris gives us Mexican press dispatches of drug and gang war violence over three years, presented in a multi volume set intended to chronicle the death, violence and mayhem which has dominated Mexico for six years.
Click here for more information


Meet the Mods
In no particular order...


Steve White
Seafarious
Pappy
lotp
Scooter McGruder
john frum
tu3031
badanov
sherry
ryuge
GolfBravoUSMC
Bright Pebbles
trailing wife
Gloria
Fred
Besoeker
Glenmore
Frank G
3dc
Skidmark
Alaska Paul



Better than the average link...



Rantburg was assembled from recycled algorithms in the United States of America. No trees were destroyed in the production of this weblog. We did hurt some, though. Sorry.
3.215.79.116

Help keep the Burg running! Paypal: