Afghanistan
Britain switches tactics to undermine the Taliban
Britain has launched a "reconciliation" drive to undermine support for the Taliban after Whitehall strategists concluded that a decisive military victory in Afghanistan cannot be won, the Guardian has learned. In a significant shift in tactics, senior British officials have stopped talking about winning a war. "We do not use the word 'win'," one said. "We can't kill our way out of this problem."


I dunno, you've been stacking them up pretty well here lately ...

Officials say the new tactics are to identify "Talibs who are sick of fighting" and persuade them to rejoin their tribes and benefit from the human rights laws and state structures being set up in the country. Captured fighters may also be offered alternatives to incarceration, while more deals will be sought with tribal elders.

They hope increasingly to damage the Taliban without relying on a shooting war, a tactic which has often proved counter-productive in the past, notably when Nato air strikes kill civilians. "We are convinced most people do not support the Taliban and want to take a route through it," said one source. British officials distinguish the Taliban from al-Qaida, describing it as a "more fluid" organisation.

Contrasting the Taliban with al-Qaida, a one said: "Al-Qaida's operations are more sophisticated than the Taliban and al-Qaida is very choosy about who they work with."


Boy howdy, there's an insult to the Talibs.

An official familiar with British policy on Afghanistan described the difference this way: "The Taliban is not a homogenous group. It is a mixture of characters - criminals, drug dealers, people out of work. There is a wide variety of different people. The Taliban pays them to carry out these attacks so there are ways to tackle the problem, to split off the disillusioned." He pointed to Hakim Munib, the governor of Oruzgan province in southern Afghanistan, as an example of a former Taliban figure who had left the movement.


All well and good, but persuading some of the Talibs to toss their rods to the ground and come up with their mitts in the air works a little better if they understand that the failure to do so means near-certain death from NATO. It's the 'strong horse' thing again.

British officials are worried about the consequences of US proposals to eradicate Afghanistan's opium poppy harvest, which include spraying the crops from the air, a policy it adopted in Colombia. The fear is that tough anti-narcotic measures now would alienate poor farmers who have no alternative livelihood and drive more Afghans into the hands of the Taliban. Such a policy would further endanger British troops, military commanders say. "The Americans are more impatient than we are," said one official, adding that the immediate priority should be to target and disrupt "convoys and laboratories and medium value drugs traffickers".


And allowing another season of poppies generates a few ka-jillion dollars more for the Taliban. Damned if you do, damned if you don't. Let do.

Mr Browne told the Commons yesterday that Britain would deploy four more helicopters and four more Harrier jets to the country, more Warrior armoured vehicles, and multiple-launch rocket systems.
Posted by: Steve White || 02/27/2007 00:00 || Comments || Link || E-Mail|| [271 views] Top|| File under:
Africa Horn
Ugandan troops expected in Somalia
Somali President Abdullahi Yusuf Ahmed on Monday said a deployment of Ugandan troops to Somalia, the first members of an 8 000-strong African Union peacekeeping force, should begin this week. "The AU is coming, the Ugandans are coming. My estimation is that they should be in Somalia for the first week of next month [which begins Thursday]," he said at the fifth Sanaa Forum for cooperation, a gathering of leaders from Yemen, Ethiopia, Sudan and Somalia.



They warned that Somalia would turn into a terrorist refuge without help from the international community.

Uganda has offered to deploy 1 500 troops under the AU peace mission in Somalia, called Igasom, but has not given a date for the deployment. A senior Ugandan military officer said on Monday his troops were ready for deployment and would land in Mogadishu in the coming days. "We shall not let you know the exact date we are deploying for obvious reasons, but we shall have started deployment between now and March 5," the officer said, requesting anonymity.

Participants at the Sanaa Forum, created in October 2002 to reinforce peace in the Horn of Africa and develop business between member states, urged for a rapid deployment of the whole AU force. The AU has so far only raised half of the 8 000 peacekeepers. In recent weeks, the Somali capital, Mogadishu, has suffered the worst unrest since the interim government, backed by Ethiopian forces, drove out an Islamist movement late last year.

The government blames remnants of the movement, who have vowed guerrilla-style attacks, for the violence. In a closing statement, the forum "called upon all Somalis to rise up to challenges and use the new opportunity to reconcile their differences".

They warned that Somalia would turn into a terrorist refuge without help from the international community. "Unless we support this legitimate [Somali] government, Somalia will be a safe haven for international terrorists like Afghanistan," said Yemeni President Ali Abdallah Saleh.

Sudan's President Omar al-Bashir called for help for Somalia's interim government, formed in 2004, to restore the stability that has eluded it so far. "There is a rare opportunity today that should be invested in to ensure peace and stability in Somalia," Beshir said.

Somalia has lacked an effective central authority since the 1991 ousting of dictator Mohamed Siad Barre which plunged the country into chaos.
Posted by: Fred || 02/27/2007 00:00 || Comments || Link || E-Mail|| [330 views] Top|| File under:
Arabia
Yemen demands material evidence from Security Council Comittee
A reliable source in the Yemeni Ministry of Foreign Affairs confirmed that it told the Security Council Committee to present clear evidence before it could take any measures against citizens. The foreign affairs ministry confirmed that it demands that material evidence should be presented by the Security Council's committee against the Yemeni citizens whose names are on their list. The ministry said that they will start taking measures as soon as this evidence is presented.

The source said that Yemen abides by the Council's resolution. It highlighted The Yemeni efforts in fighting terrorism. A source said that the Yemeni government participated actively in fighting terrorism. It detained many terrorist, tried them and they received different sentences. The source added that Yemen is ready to take any measures against any of its citizens if he is proofed to be involved in any acts of financing terrorism; however this evidences are presented by the Security Council Committee, or any other friendly or brotherly countries.

The Yemeni announcement came after the American continuous demand to extradite Sheikh Abdulmajeed Alzandani, Head of Al-Iman University and head of Islah party consultancy council. He is one of the prominent Islamic leaders in Yemen. The Security Council Committee had declared freezing Alzandani balances, following accusations that he is among the list of terror supporters. Yemen rejected these accusations and demanded presentation of material evidences and that he should be tried inside Yemen.

The American demands of extraditing terrorists are increasing tension in their already tense relationship with America. Yemenis think that the Americans don't positively evaluate the Yemeni efforts of fighting terrorism. This reached its peak in the case of the assassination of Al-Harathi, one of the attackers of USS Cole, when an American plane attacked and killed him.

Yemen considers the American trial for some Yemenis as an intervention in its internal affairs and doesn't help in consolidating bilateral Relations. A clear example is the 75 years imprisonment of Shiekh Al-Moyad in addition to a fine of $250,000. His aide Mohamed Ziad was also sentenced to 45 year's imprisonment. Yemen complains that its efforts in terror fighting are not appreciated and that assistance from the west has been meager and ineffective.

Yemen's policy in trying terrorists is also attributed to the heavy losses it experienced due to their attacks. Terrorism in Yemen is a major cause of reluctant foreign investment and exacts a high toll on the lives of the nations defense and security personnel.

This article starring:
Al-Harathi
Mohamed Ziad
SHEIKH ABDULMAJID ALZANDANI
Al-Iman University
Shiekh Al-Moyad
Al-Iman University
Posted by: Fred || 02/27/2007 00:00 || Comments || Link || E-Mail|| [288 views] Top|| File under:
Britain
Bakri in demand for terror attacks months before 7/7
NAIL HIM NOW
INVESTIGATION We unearth video rant that should send hate cleric to prison at last Bakri in demand for terror attacks months before 7/7
By Daniel Jones Daniel.Jones@People.Co.Uk

Click to see the video

CHILLING film of hate cleric Omar Bakri Mohammed urging a terror attack on Britain just months before the 7/7 blitz could finally put him behind bars.

The People has unearthed recordings of the exiled Muslim extremist's vile rants - which experts believe are enough to nail him on terrorism charges.

In one clip Bakri suggests an onslaught on public transport similar to the Madrid train blasts - and soon afterwards 52 died and hundreds were hurt in the London bus and Tube suicide bombings.

Syrian-born Bakri - who fled to Lebanon after 7/7 in 2005 - also warns British Muslims who join the Army to "mind their heads."

His words are a sinister echo of the recent foiled plot to kidnap and behead a soldier.

We can also reveal that Bakri's followers were plotting to kidnap prison officers and "hang them from lampposts" to barter for the release of prisoners like hook-handed preacher Abu Hamza. A People investigator has spent months trawling through Muslim websites, examining posts and videos to compile a dossier on Bakri.

In a film titled Original Rules for the Kuffar (non-believers) he rants about tackling British and American forces.

Bakri, 48, says: "The original rules... between Islam and kuffar is the war, is not the peace."

Waving his hands wildly, he storms: "When they (British troops) attack your homeland, attack back their own homeland. Don't make your own land the battlefield. You understand.

"You see, the issue of Madrid was the best example of how should be the reaction of the Muslims in relation to the occupiers.

"That is what should be. And I believe another operation in America or in Italy or in France or in Britain... they will cause worldwide confronta- tion between the two camps and they will become (inaudible Arabic word)." The Madrid train bombings in March 2004 killed 191 commuters. Bakri, who ran the radical al-Muhajiroun group from his home in Tottenham, north London, then calls for British Muslims to be prepared for a Holy War.

"The jihad training, it needs people to adopt it and people to believe on it and people to start to work," he insists. In another film, called Priorities In Islam, Bakri launches a tirade against patriotic British Muslims who fight for our country.

He warns them that people like Abu Musab al-Zarqawi - the fanatic in Iraq who beheaded Ken Bigley - will be after them.

He says: "Those socalled British Muslims who go and join the American and the British Army and go and kill Muslims...have no dignity, no sanctity.

That is why when they go there they should mind their own heads. Beware of Abu Musabs everywhere. That is what we say to them."

Bakri also attacks Muslims who join the police.

Links to the Bakri videos were posted on the Al-Firdaws English Forum by someone called Bigg Muwahid.

The rants are thought to have been recorded in community centres in London in early 2005.

Charles Shoebridge, a former counter-terrorism intelligence officer, thinks The People's evidence could be crucial in nailing Bakri, who lived in Britain for 18 years before he was banned from returning from Lebanon. Mr Shoebridge explained: "Just as once was the case with Abu Hamza, the authorities have been reluctant to act against Bakri.

"A reason given for this inaction was a claimed lack of hard evidence. But the videos show that this excuse doesn't stand scrutiny.

"After the 7/7 attacks, the Government made it an offence to glorify terrorism. Bakri seems to go well beyond this by apparently directly calling for attacks.

"On the face of it, these videos provide police with ample evidence to arrest Bakri should he ever set foot in the UK or any country with which the UK has an extradition treaty."

The People also unearthed a video urging moves to kidnap prison officers to swap for jailed extremists like Hamza.

The movie, from an Islamic forum, is a montage of clips recorded on a march from a mosque to Belmarsh prison.

A smiling extremist, sporting a beard and white head scarf, says: "In Islam we have something called kidnapping, taking. When they arrest a Muslim brother we kidnap one of their tribe or one of their people so we can put pressure on them to release it or..."

Another man says: "The quickest way, the fastest way, the safest way - march into Belmarsh, bust down the gates, drag this kuffar or the screws, hang them from every lamppost you see."
Posted by: anonymous5089 || 02/27/2007 13:51 || Comments || Link || E-Mail|| [338 views] Top|| File under:
Caucasus/Russia/Central Asia
Hamas wins Moscow embargo pledge
Russia says it will work to lift sanctions which western governments imposed on the Palestinian Authority after Hamas won elections last year.

The announcement came as Hamas leader Khaled Meshaal was visiting Moscow. Russia risked the wrath of the United States and Israel when it decided to hold talks with Hamas. This is the second time in less than a year that the group has been invited to Moscow, and Russia is unrepentant. Russian Foreign Minister Sergei Lavrov welcomed the recent proposals to form a Palestinian government of national unity.

("Russia is unrepentant." Is that what they mean by a redundant statement?)



Hamas unmoved on Israel

Mr Meshaal thanked Russia for its support and advice. But neither he nor Mr Lavrov gave any details of what actual steps Russia might take to lift the economic blockade.

(In other words, Not exactly a "Done Deal")

Russia, the United States, the United Nations, and the European Union have demanded that Hamas renounce violence and recognise Israel. Russia feels those aims can best be achieved by dialogue. Hamas's message remains blunt. Mr Meshaal said that Israel must end its occupation of the West Bank and Gaza. Only then, he said, would the Palestinians define their position.

Posted by: DepotGuy || 02/27/2007 14:09 || Comments || Link || E-Mail|| [332 views] Top|| File under:
Fifth Column
Moonbats lament Vice-President's survival.
Dean Barnett at Hugh Hewitt's blog:



Sorry, Daily Kos – you're now officially yesterday's news. With today's blogospheric reaction to the attempt on Dick Cheney's life, the Huffington Post has officially and easily surpassed you as the one indispensable stop for readers wishing to sample the fury, bile and idiocy of the sub-moronic left.

Before getting to the HuffPo, first let me offer some uncustomary love to the Kossacks. In the one "recommended diary" on their site regarding today's events in Afghanistan, the Kossacks responded in a relatively dignified manner. "Relatively" is of course the operable term here, but had this happened three years ago the Kossacks would have probably registered their displeasure over the fact that Cheney was still alive. . . . This represents major progress for the site, and reflects well on Markos' efforts to make the site respectable enough that mainstream politicians will continue to pursue the community's affections. Markos has well learned the lessons of past embarrassments. . . .


Fortunately, we'll always have the Suffaluffagus Huffington Post, or at least we will until Ariana runs out of money. Goldfarb the Also Indispensable of the Weekly Standard calls our attention to this HuffPo comment thread following a story about the assassination attempt. Here are a few samples:

"Geoman 77" (if that's his real name) opines, "Cheney's spokeswoman said he was fine. F**k."

"ResistanceIsFutile" gets right to the point: "S**t!"

"Fantanfanny" shows some carefully calibrated outrage: "So Cheney is personally responsible for the deaths of 14 innocent people...and then he waddles off to lunch!! What a piece of s**t!"

"Irual" shows his/her/its outrage by using a lot of exclamation points: "To (sic) bad they missed!!!!!!!!!!!!"

"TBD" shows the kind of plucky optimism that made America great: "Better luck next time!"

"Pakiman47" waxes wistful: "What a different world we would be living in today if they had succeeded."

"Ncjohn" hears history's echo: "In 1944 Claus von Stauffenberg's bomb unfortunately missed Hitler. I see the parallel and the inherent risk. This is to that what 9/11 was to the burning of the Reichstag. I am waiting for this effort to obliterate Cheney to be linked to Iran just like 9/11 was purposefully linked to Iraq by the ghouls who control our country."

"Jazzman" sees the same parallel: "Isn't this the moral dilemma that Deitrich Bonheoffer found himself in when he chose to join a plot to assasinate (sic) Hitler. If we know that Cheney is plotting to light up the entire Middle East region by instigating an attack on Iran, if we know he is lying to do so, if we know that he is launching these wars to line the pockets of his corporate friends, and establish hegemony around the globe, if we know that he intends to hijack civil liberties and destroy constitutional government in this country, should we cheer if someone could stop him before hand?"

I was going to offer my own pithy summation of what this all means, but I could do no better than one of the Huffington Post's lonely voices of reason, BJasinBeetlejuice, who courageously waded into the virtual cesspool to do battle with Angry Left:


Some might think the comments on this thread represent a dark day for the Hufftards.

I think the light is finally shining on the seething hatred that dominates the angry left.

You're just demonstrating what I and a lot of conservative posters have been saying for a long time. It's BDS manifest. We should have a "race for the cure" and colored ribbons or wrist bands or something.

Let us have some more, Hufftards!

As the great man says, Indeed.
Posted by: Mike || 02/27/2007 16:19 || Comments || Link || E-Mail|| [596 views] Top|| File under:
Home Front: Culture Wars
Film's View of Islam Stirs Anger on Campuses
When "Obsession: Radical Islam's War Against the West," a documentary that shows Muslims urging attacks on the United States and Europe, was screened recently at the University of California, Los Angeles, it drew an audience of more than 300 — and also dozens of protesters.

At Pace University in New York, administrators pressured the Jewish student organization Hillel to cancel a showing in November, arguing it could spur hate crimes against Muslim students. A Jewish group at the State University of New York at Stony Brook also canceled the film last semester.

The documentary has become the latest flashpoint in the bitter campus debate over the Middle East, not just because of its clips from Arab television rarely shown in the West, including scenes of suicide bombers being recruited and inducted, but also because of its pro-Israel distribution network.



The documentary's proponents say it provides an unvarnished look at Islamic militancy.

When a Middle East discussion group organized a showing at New York University recently, it found that the distributors of "Obsession" were requiring those in attendance to register at IsraelActivism.com, and that digital pictures of the events be sent to Hasbara Fellowships, a group set up to counter anti-Israel sentiment on college campuses. "If people have to give their names over to Hasbara Fellowships at the door, that doesn't have the effect of stimulating open dialogue," said Jordan J. Dunn, president of the Middle East Dialogue Group of New York University, which mixes Jews and Muslims. "Rather, it intimidates people and stifles dissent."

Continued on Page 49
Posted by: Fred || 02/27/2007 00:00 || Comments || Link || E-Mail|| [332 views] Top|| File under:
New York: Targeted By Tehran?
Increasing tensions between Washington and Tehran have revived New York Police Department concerns that Iranian agents may already have targeted the city for terror attacks. Such attacks could be aimed at bridges and tunnels, Jewish organizations and Wall Street, NYPD briefers told security execs last fall, according to a person with access to the briefing materials who asked for anonymity because of the sensitive subject matter.

NYPD officials have worried about possible Iranian-sponsored attacks since a series of incidents involving officials of the Iranian Mission to the United Nations. In November 2003, Ahmad Safari and Alireaza Safi, described as Iranian Mission "security" personnel, were detained by transit cops when they were seen videotaping subway tracks from Queens to Manhattan at 1:10 in the morning. The men later left New York. "We're concerned that Iranian agents were engaged in reconnaissance that might be used in an attack against New York City at some future date," Police Commissioner Raymond W. Kelly told NEWSWEEK. A spokesman for the Iranian Mission in New York said he was aware of the allegations but had no immediate comment.

—Mark Hosenball
Posted by: anonymous5089 || 02/27/2007 11:27 || Comments || Link || E-Mail|| [292 views] Top|| File under:
DC-Area Jeweler Helps Wounded Soldier
MOUNT AIRY, Md. - A Mount Airy jeweler says he didn't hesitate when he heard about a wounded soldier who had lost his wedding band. Eagle Jewelers owner George Rue donated a simple gold wedding band to Corporal Dennis Leonard of the 72nd Engineer Company in the 1st Infantry Division in Fort Riley, Kansas.

Leonard was wounded in Iraq in January and lost his wedding band while being treated at the Walter Reed Army Medical Center. Leonard's friend and Mount Airy native Corporal Brian Ellis said the lost ring was the first thing his wounded buddy mentioned when he visited him at the hospital.

Ellis told the story to his uncle in Mount Airy, who mentioned it to Rue. Rue called Leonard's wife Michelle, got a description of the ring and the proper size, and sent the couple a replacement last week.

(Copyright 2007 by The Associated Press. All Rights Reserved.)

Posted by: Bobby || 02/27/2007 06:09 || Comments || Link || E-Mail|| [291 views] Top|| File under:
Pelosi backs new Iraq war authorization
WASHINGTON, Feb 26 (Reuters) - House of Representatives Speaker Nancy Pelosi said on Monday she supports legislation to redefine U.S. troops' mission in Iraq away from combat and focus it on training Iraqi soldiers and thwarting terrorism, an idea that is circulating among Senate Democrats. "I do support the idea of 'the authorization could be more focused,'" the California Democrat told reporters, adding that she had not yet read the specific Senate language.

Pelosi stopped short of embracing House legislation proposed by Rep. John Murtha to place conditions on the nearly $100 billion in new funds the Pentagon wants for fighting the wars in Iraq and Afghanistan. "They'll work that out in the Appropriations Committee," Pelosi said, when asked whether the Pennsylvania Democrat's conditions should be attached to the emergency spending bill for the Iraq war that will move through Congress soon. Referring to Murtha's initiative, Pelosi added, "I don't see them as conditions to our funding. Congress will fund our troops ... as long as they're in harm's way."


Which didn't answer the question.



This article starring:
Rep. John Murtha
Speaker Nancy Pelosi
Posted by: Steve White || 02/27/2007 00:00 || Comments || Link || E-Mail|| [280 views] Top|| File under:
India-Pakistan
Cheney delivers message to Perv
The US vice-president, Dick Cheney, was dispatched to Pakistan yesterday to lend force to growing frustration at the country's failure to crack down on a resurgent Taliban operating in its remote border regions. The unannounced visit by Mr Cheney and the deputy director of the CIA, Steve Kappes, comes on the eve of an expected spring offensive by the Taliban, and follows charges from US and Nato commanders on the ground that the militia is using tribal areas of Pakistan as a haven and a base from which to launch their attacks.


Time's getting short, Perv, you clean up the mess or we will ...

Mr Cheney's brief visit was seen as a forceful expression of President George Bush's call this month for a new effort in Afghanistan, with an infusion of funds and US forces in the fight against the Taliban. The US has increased its forces in Afghanistan to 27,000 troops.


And unlike the Germans and Frenchies, ours are in the south next to the Brits and Canadians. And we have aircraft and artillery. Think about it, Perv ...

Mr Cheney used two hours of talks with Pakistan's president, General Pervez Musharraf, in Islamabad to impress on him the Bush administration's impatience for some evidence that Taliban supply routes are being disrupted, and that the hunt for al-Qaida has not gone cold.


"Cheney expressed US apprehensions of regrouping of al-Qaida in the tribal areas and called for concerted efforts in countering the threat," a statement from Gen Musharraf's office said. It said that Gen Musharraf had told Mr Cheney that Pakistan "had done the maximum" to crack down on Islamist extremists.


It's the new math; 'maximum' = 'zero'.

The New York Times reported yesterday not that you can really believe them but they're being quoted that Gen Musharraf has been warned that Congress, now under the control of the Democrats, could cut off funds to Pakistan unless it moves more decisively against elements of the Taliban operating in its border regions.

Pakistan's president has been under steady pressure from the Bush administration since he signed a treaty with tribal elders in Waziristan that saw government forces withdraw from the remote region. Critics, spearheaded by the Afghan leader, Hamid Karzai, said then that the deal created a haven for the Taliban in the lawless border lands - an impression that deepened when a Pakistani general said publicly that Osama bin Laden would not be put under arrest so long as he lived like a law-abiding citizen.


A law abiding citizen with lots of guns.

Pakistani officials quickly disavowed that statement.
They say they are being unfairly blamed for the failure of the Karzai government to exercise authority beyond Kabul, and that it is impossible to seal off entirely a border more than 1,200 miles long. The Waziristan deal, they argue, is not the root cause of the Taliban's return. "The bottom line is even if it is not working, it can't cause all the problems in Afghanistan," said one senior government official. "But if I would have to give a number I would say maybe 10% of the problem is Pakistan's problem."
Posted by: Steve White || 02/27/2007 00:00 || Comments || Link || E-Mail|| [280 views] Top|| File under:
Pre-empt 20 planned terror attacks, agencies told
At least 20 more terrorist attacks are expected in the country and police and law enforcement agencies have been directed to stay alert to pre-empt them, a meeting of the Interior Ministry was told on Monday. Interior Minister Aftab Ahmed Khan Sherpao chaired the meeting.

According to a statement issued after the meeting, the meeting reviewed the overall law and order in the country. The meeting was told that terrorists might attack 20 different places after an aborted attempt in Cheechawatni. Sherpao directed the Punjab inspector general of police (IGP) to investigate the matter. Intelligence agencies have already reported that there are groups of suicide attackers hiding in the country.

The Punjab IGP told the meeting that a large number of Punjab police had been engaged in Islamabad to protect sensitive locations and the department was now short of manpower. The minister called for utilisation of the Rangers and other paramilitary forces to protect the province. The meeting was told that the mastermind behind the Cheechawatni blast was in Punjab and he had planned more bombings in many places. The proposed formation of a Pak-India Joint Investigation Commission to deal with terrorists was also discussed in the meeting. The joint investigation commission would be helpful in the investigation of the Samjhota Express tragedy. Security threats caused by the recent spate of suicide attacks by religious extremists were also discussed in the meeting. The participants pressed for the arrest of the terrorists still at large. The statement said that Sherpao directed the authorities to devise a comprehensive strategy to deal with terrorism. Law enforcement agencies were praised for their security arrangements during Muharram.
Posted by: Fred || 02/27/2007 00:00 || Comments || Link || E-Mail|| [347 views] Top|| File under:
Al-Qaeda: U.S. warns Pakistan on aid cut?
United States Vice-President Dick Cheney made an unannounced visit here for a few hours for talks with President Pervez Musharraf on Monday. The Pakistani Foreign Ministry said the talks covered "our bilateral relations, Afghanistan, and counter-terrorism co-operation". The spokesperson said she had no other details about the talks.

The New York Times reported from Washington hours after the visit that Mr. Cheney delivered an "unusually tough message" to Gen. Musharraf, with the warning that the new Democratic Congress would cut aid to Pakistan unless he showed results in hunting down the Al-Qaeda from suspected safe havens on the border with Afghanistan. A day earlier, the same newspaper reported that the White House had concluded that Gen. Musharraf was not living up to earlier commitments that Pakistan's peace agreements with tribal militants in North and South Waziristan were not at the cost of the military efforts against Al-Qaeda. U.S intelligence officials now assess that terrorist infrastructure in these tribal areas on Pakistan's north-west is being rebuilt, the newspaper reported.

A few hours after Mr. Cheney left here for Kabul, the Foreign Ministry said Pakistan had adopted a "comprehensive" approach to the problems in the tribal areas that covered "military action where necessary" and political and economic action, including development activities. Spokeswoman Tasnim Aslam denied Pakistan would take military action in those areas at the behest of Washington to pre-empt a Taliban spring offensive in southern Afghanistan, saying "Pakistan does not take dictation from anybody, any force".

Mr. Cheney's visit coincided with that of British Foreign Secretary Margaret Beckett, who praised Pakistan's contributions in the "war on terror", and said she had discussed ways of strengthening this co-operation in her talks with Gen. Musharraf and Foreign Minister Khurshid Kasuri. All countries involved in the war in Afghanistan needed to more to fight Talibanisation, Ms. Beckett said at a joint press conference with Mr. Kasuri.
Posted by: Fred || 02/27/2007 00:00 || Comments || Link || E-Mail|| [296 views] Top|| File under:
Rice Conferencing With Every Person Of Power In The ME
(Debka)

...In Amman, the US secretary met with a whole galaxy of Arab decision-makers and intelligence chiefs: the two top Saudi security officials, Prince Bandar bin Sultan, national security adviser, and Prince Muqrin bin Abdulaziz, head of the General Intelligence Presidency, as well as a string of secret service chiefs from various Arab countries, Jordan's King Abdullah and, finally, an off-the-record encounter with Palestinian leader Mahmoud Abbas, whom she had met a day earlier at a three-way meeting with Israeli prime minister Ehud Olmert.

According to the official communiqué, the US secretary met in Amman with the heads of the secret services of Saudi Arabia, Jordan, Egypt and the United Arab Emirates – nicknamed the Arab Quartet.

DEBKA-Net-Weekly's sources describe the occasion as far more far-reaching in scope, agenda and importance than the laconic statement suggests.

For one thing, a deputy of CIA Director General Michael Hayden, described as the agency's No. 2, was present. So too were the US military intelligence chief in Iraq and Washington's Security Coordinator for the Palestinians, Lt. Gen. Keith W. Dayton, as well as the head of the United Arab Emirates' intelligence services, who is known as Emir Muhammad, and the head of Jordan's intelligence services, Gen. Muhammad Zuaibi. There, too, was Egyptian intelligence minister, Gen. Omar Suleiman, alongside high-ranking officials of the Kuwaiti and Moroccan secret services.

The importance of this US-Arab intelligence summit was quickly appreciated in Tehran. No sooner had the participants dispersed Tuesday night, than Iran's national security adviser, Ali Larijani, was on a special plane to Riyadh and closeted with Princes Bandar and Muqrin to find out what was next on the agenda of the secret exchanges Washington is conducting through Saudi mediation...
Posted by: Anonymoose || 02/27/2007 00:00 || Comments || Link || E-Mail|| [328 views] Top|| File under:
Iraqi Cabinet Approves Draft of Oil Law
BAGHDAD, Feb. 26 — The Iraqi cabinet approved a draft of a law today that would set guidelines for countrywide distribution of oil revenues and foreign investment in the immense oil industry. The endorsement marked a major agreement among the country's ethnic and sectarian political blocs on one of Iraq's most divisive issues.

The draft law approved by the cabinet allows the central government to distribute oil revenues to the provinces or regions by population, which could lessen the economic concerns of the rebellious Sunni Arabs, who fear being cut out of Iraq's vast potential oil wealth by the dominant Shiites and Kurds. The law also grants regional oil companies the power to sign contracts with foreign companies for exploration and development of fields, opening the door for investment by foreign oil companies in a country whose oil reserves rank among the world's top three in size.


Prof. Reynolds has been championing the idea of distributing the money directly to the population: the oil trust idea. While that would certainly be workable in a Western democracy, it's not the way for Iraq to go now. Ensure that the various tribes and clans get their cut and they'll be more willing to stop killing. Maybe. Perhaps.

Iraq has 80 known fields, 65 of which will be offered up for bids for development contracts once the draft law is approved by the Iraqi Parliament, said Hussain al-Shahristani, the Iraqi oil minister. The 275-member Parliament is in recess but is expected to look at the draft once it reconvenes next month, Mr. Shahristani said. Ahead of today's cabinet vote, the main Sunni, Shiite and Kurdish political blocs had agreed to work together to ensure that the law passes Parliament in an expeditious manner, he added.

Since last year, senior Bush administration officials and top American commanders here have said a new oil law is crucial to the country's political and economic development, and they have been pressuring Iraqi leaders to make passage of the law a priority. In recent weeks, Ambassador Zalmay Khalilzad, the senior American envoy here, has been in intense talks with Kurdish leaders in the north to overcome their objections to the draft. Iraqi officials say Mr. Khalilzad's negotiations were crucial to winning unanimous cabinet approval today. "At the end of the day, we all supported this thing because it's workable for all the parties and is all-inclusive," said Barham Salih, a deputy prime minister and the head of the committee.

Several members of the committee said in interviews that they were confident that Parliament would ultimately endorse the law, but perhaps only after heated arguments. "It will be tough," Mr. Salih said. "I want to admit it and I want to recognize that. It will be an interesting roller coaster, my friends."

The writers of the draft law tried to balance regional control of oil versus oversight by the central government, an issue directly tied to the widening violence in Iraq. The draft oil law says that all revenues from current and future oil fields will be collected by the central government and redistributed to regional or provincial governments by population, in theory ensuring an equitable distribution of oil. This could help calm Sunni Arabs hostile to Kurdish and Shiite autonomy.

The attitudes of Sunni Arabs could also soften if more oil exploration is done on their lands. Iraqi officials recently increased their estimates of the amount of oil and natural gas deposits on Sunni Arab territory after paying tens of millions to foreign oil companies to re-examine old seismic data across the country and retrain Iraqi petroleum engineers.

The drafters of the law reached agreement on the principle of revenue-sharing fairly early in the process. Much more contentious was the issue of signing oil contracts. The Kurds, who have enjoyed de facto independence in the mountainous north since the Persian Gulf war ended in 1991, argued strongly for regional governments to have full power in signing contracts with companies to develop oil fields. Sunni Arab leaders insisted on keeping this power in the hands of the Oil Ministry, and the Shiites fell somewhere in the middle.

The draft law has a compromise: regions can enter into contracts, but a powerful new central body called the Federal Oil and Gas Council would have the power to "prevent" the contracts from going forward if they do not meet certain prescribed standards, Mr. Salih said. A panel of oil experts from inside and outside Iraq would advise the federal council on the contracts.
Posted by: Steve White || 02/27/2007 00:00 || Comments || Link || E-Mail|| [326 views] Top|| File under:
Recruits go out to retake control
THE first batch of Iraq's newly trained troops are taking Australian skills into battle on the streets of Baghdad this week. Up to 900 Iraqi soldiers have been posted to Sadr City, the stronghold of Islamic leader Moqtada al-Sadr. All are recruits from the Australian-run Camp Ur training centre close to the Australian base at Tallil, in the country's southeast.

Sadr City is a focus of insurgent violence and the Iraqi troops are going in hard under the plan of Prime Minister Nouri al-Maliki's Government to regain control of the capital. At Camp Ur Recruit Training Centre, another group of 800 fresh-faced recruits to what is one of the most dangerous jobs on earth this week joined the course run by the Australian Army Training Team, Iraq. Most of them come from poor families and about 30 per cent are members of the former Iraqi Army under Saddam Hussein.

The head of the team, Lt-Col Peter Power from Canberra, said the aim was to push out well-trained troops to fill the new Iraqi divisions under the Prime Minister's "30K Plan" to boost his army by 30,000 men. The Diggers are not teaching them how to use a gun, but rather leadership at the lower level and a systems approach to training as well as discipline.

During the Herald Sun's visit to the camp last week, several recruits were being sacked for breaching the code. Sgt John "Gronk" Camiller from the 1st Battalion, based in Townsville, is at the pointy end of the training effort. A bear of a man from Beaconsfield, Tasmania, Sgt Camiller said the Iraqi instructors were professional and mostly ex-regime, but had to be constantly encouraged. "We love getting in among them: it is great," he said. "It will take a lot more to get these guys off the ground."

Cpl Ben Weston from the 1st Combat Support Battalion in Darwin -- formerly of Tarcutta, NSW -- has been in the army for seven years and finds his training role very rewarding. "Hopefully they will pick it up and will have a better army as a result," he said. "It is slow but we are definitely winning."
Posted by: Fred || 02/27/2007 00:00 || Comments || Link || E-Mail|| [286 views] Top|| File under:
Southeast Asia
2,000 in southern Thailand peace march
Business operators joined around 2,000 people from all walks of life in a march for peace as violence continued in the deep South, and intelligence reports warned of a new flare-up in the region and possibly in Bangkok in the coming weeks. The demonstrators called on the state to provide more arms and communications devices, and funds so communities can strengthen and defend themselves.

Made up of people in the hotel and production industries, community and labour representatives, the demonstrators marched from the Yala municipality to the provincial centre to submit their proposals to Prime Minister Surayud Chulanont through provincial governor Thira Mintrasakdi. Municipality mayor Pongsak Yingchoncharoen led the demonstration. He said the violence showed no sign of abating despite efforts by the government. The continuing attacks damaged the local economy and threatened the lives of people, he added .

The demonstrators, mainly wearing yellow T-shirts to show their loyalty to the King, also called for the tenure of village and tambon chiefs in the troubled provinces to be extended from five to 10 years.

The march for peace coincided with intelligence reports about a large shipment of explosive materials being transported by boat from a neighbouring country. The reports said an estimated 20 people from the insurgents' "united front" were posted to receive the shipment which was being ferried up the Bang Nara stream in Cho Ai-rong district of Narathiwat. From there, the plan called for the explosives to be carried into target areas by motorcycle. A man identified as Anwar Mahama, suspected to be a hired gunman from Muang district of Narathiwat, was said to have organised planning sessions at his home.

In the wake of these reported movements, security units in four districts of Narathiwat _ Ra-ngae, Sungai Padee, Sungai Golok and Muang _ had been instructed to raise their guard from Feb 25 on, sources said. Moreover, intelligence reports said a group of about 10 rebels from the South had infiltrated Bangkok. This group was believed to be preparing to launch a major attack in Bangkok from March 13-15.

The alert called special attention to March 13, the anniversary of the BRN (Barisan Revolusi Nasional Melayu Pattani), and March 14, a day of prayers. The insurgents, said the sources, planned to plant explosives in strategic places in Bangkok and nearby provinces. In Bangkok, Victory Monument was a target. Others were similar to those hit in the Dec 31 bombings, the sources added.

Amid continuing violence in the deep South, and warnings of more, social thinker Prawase Wasi proposed the use of police and military commando units to beef up existing forces. In an article entitled The Prime Minister and Strategies to Build Unity in the in the Deep South, Dr Prawase said the commandos should be deployed as police and soldiers posted in the deep South were not enough to curb the unrest. Dr Prawase also suggested that young men aged between 18-25 be organised in an unarmed peace corps.

The so-called santisena units would recruit local youth in Yala, Pattani and Narathiwat provinces so as to prevent them from being drawn into insurgent networks, he added. Dr Prawase also proposed the establishment of a large special administrative zone empowered to manage the economy, education, society, communications and residents' safety in ways consistent with the local culture.
Posted by: ryuge || 02/27/2007 06:45 || Comments || Link || E-Mail|| [455 views] Top|| File under:
Syria-Lebanon-Iran
Beirut too unsafe for Bakri's clan
Funny you should mention Omar...


Extremist Islamic firebrand Omar Bakri forced to flee Britain after calling for his adoptive country to be attacked claimed his new bolthole was too dangerous for his family to join him.


...and not nearly as lucrative.


The 'Tottenham Ayatollah' fled Britain two years ago to Beirut after praising the 7/7 suicide bombers and when police were considering charging him with incitement to treason. He was then banned from returning to the UK. Then when anti-terror police raided the family home in March last year, he boasted his wife Hanan and their six children would join him in exile saying "We are even taking our cat and we are going to leave you English dogs."


Spoken like a true Brave Jihadi Pussy poster boy that you are...


However when Israel bombed southern Lebanon over three weeks last year, the Syrian-born preacher of hate pleaded to be allowed to join his family in their £350,000 housing association home in Edmonton, north London.


Again, the Brave Jihadi Pussy thing. I wonder if they have a manual?


But now, the 47-year-old dismissed any plans to return to London, saying: "You must be joking." Speaking from his bolthole in Lebanon, Sheikh Omar bin Bakri bin Mohammed said his new adopted home was now too dangerous and his family were safer living off benefits in London.
...and how will I survive without my cut of that action? Stupid infidel!!
He said: "They need to come here but it's not safe for them to be here. They are living in London. The situation here is not healthy at all. There are tensions between different groups in Beirut and it's not safe. There are people fighting out on the streets. I don't have a problem with anybody here but there is government against government conflict. When they (my family) were here recently there were people fighting in the place where they were staying."


You mean...it's not an Islamic Paradise?


The firebrand, who spent 20 years in Britain before being exiled, said his family may be able to join him in the Middle East if British police would hand back £13,000 taken from his son Abdul Rahman Fostok at Heathrow last October. He said: "If the British police would give it back I would be able to rent a safe place for them to live."


That's okay. We'll hold onto it for awhile. Just to piss you off...


The money was seized under the Proceeds of Crime Act as detectives probed where the cash came from, but Omar Bakri claimed it was a gift from his son and he was waiting for police to give it back. He Said: "My son came with a gift for me. If they don't pay they are just taking money that doesn't belong to them."


Kinda like the welfare benefits, you know?


And he defended his family's right to continue living in the subsidised home and said: "They are entitled to do that."


Terrible if there was a fire there...or something.


However the cleric refused to say whether he made comments calling for a terror attack just months before the 7/7 bombings.
Recently unearthed recordings showed Omar Bakri calling for an attack similar to the Madrid bombing. He also seen ranting that British Muslims would be beheaded if they joined the army. When quizzed if he made the comments Bakri replied: "I can't remember what I said yesterday. I think all my tapes and all my CDs are in the public arena. I am not going to give you a yes or no answer."


My memory. It not so good any more, you see...


He encouraged police to investigate the tapes but added "I've got immunity."


He immune to a bullet?
Posted by: tu3031 || 02/27/2007 15:47 || Comments || Link || E-Mail|| [327 views] Top|| File under:
U. S. Intelligence fails to detect Iranian missile launch
The US military has no evidence to corroborate an Iranian claim that it fired a rocket into space and suspects that the event never happened, a US defense official said Monday.

Iranian space officials said Sunday they launched a "sounding rocket" into space for research purposes, reaching an altitude of 150 kilometers (93 miles). They said the rocket did not go into orbit.

"We have no indication that that's true," a US defense official told AFP, speaking on condition of anonymity. "Nothing we've come up with would indicate that's happened."

The official said it was highly unlikely that such a space shot would have gone undetected by the North American Aerospace Defense Command, which monitors missile launches worldwide.

"Even our training launches are recorded," the official said. "There was nothing on this one."

"The intelligence assessments points to that the event didn't happen," the official said.

Iran's state television announced what it said was Iran's first successful space launch.

"The rocket was carrying material intended for research created by the ministries of science and defense," Mohsen Bahrami, the head of Iran's aerospace research center, told the channel.

The Fars news agency quoted Ali Akbar Golrou, deputy head of the center, as saying the "sounding rocket" reached an altitude of 150 kilometers (93 miles) but fell back to earth without going into orbit.



Like Saddam's nuclear weapon development?
Posted by: Nimble Spemble || 02/27/2007 10:38 || Comments || Link || E-Mail|| [427 views] Top|| File under:
U.N. Council to consider Iran sanctions
Restrictions on trade and arms for Iran were likely to be considered by the five permanent U.N. Security Council members and Germany, as the world powers on Monday sought new ways to pressure the country to suspend parts of its nuclear program. Senior representatives of the six nations were in London to discuss how to respond to Iran's failure to respect a U.N. deadline to halt its uranium enrichment work. The U.N.'s nuclear watchdog, the International Atomic Energy Agency, confirmed Thursday that Iran had ignored a Security Council ultimatum to freeze enrichment - a possible pathway to nuclear arms - and had instead expanded its program.

A senior British diplomat attending Monday's meeting at the Foreign Office said the representatives would examine options for further sanctions, including whittling away at export credits made available to companies that trade with Iran. Restrictions on arms exports to Iran also are likely to be discussed, said the diplomat, who spoke on condition of anonymity because of the sensitivity of the subject. In Washington, State Department spokesman Sean McCormack said any futher actions would likely be incremental: "This is designed to proportionally increase pressure on Tehran." McCormack said limited economic sanctions against Iran implemented in December had produced surprising results. "It started a very public discussion in Iran about the wisdom of their current course of defying the international system," he said.

After the meeting, the diplomats will return to their home capitals to report on their discussions. The U.S. and its European allies have been urging Iran to halt enrichment and re-enter negotiations meant to ease concerns that the country could be intending to use its civilian nuclear power program as a cover to produce weapons. Iran insists its only interest in the technology is for the production of fuel for nuclear power plants.
Posted by: Fred || 02/27/2007 00:00 || Comments || Link || E-Mail|| [315 views] Top|| File under:
US boosts secret missions in Iran
THE US is reportedly stepping up covert operations in Iran in a new strategy that risks sparking an "open confrontation" with the Islamic republic. US military and special-operations teams had increased their activities inside Iran, entering from Iraq to gather intelligence and to pursue Iranian operatives, reports said yesterday. Investigative reporter Seymour Hersh claimed in an article in The New Yorker that US clandestine operations in Iran, Syria and the wider region had been "guided by Vice-President Dick Cheney", relying heavily onSaudi Arabia and on the Saudi national security adviser, Prince Bandar.

Citing unnamed sources, the report said the US Defence Department had recently formed a special planning group to prepare for possible attacks on Iran "that canbe implemented, upon orders from the President, within 24hours".
Posted by: Fred || 02/27/2007 00:00 || Comments || Link || E-Mail|| [526 views] Top|| File under:
Terror Networks
Hamas chief in Moscow
MOSCOW: Hamas leader Khalid Mishal yesterday praised Russia's efforts to end a Western aid embargo on the Palestinian administration during a visit to Moscow aimed at garnering support for a new unity government. "Our goal is to encourage the international community to start cooperation with the Palestinian government and pressurise Israel to recognise the Palestinian state's right to exist," RIA news agency quoted him as saying on arrival.
"We value Russia's position towards lifting the blockade from which the Palestinian people suffer. We also value Russia's special position in the issues of the Middle East settlement."
Russia is the only member of the Middle East Quartet, also made up of the UN, the US and the European Union, which maintains ties with the Islamist group after it took over the Palestinian government last year. Russia shares the Quartet's demands on Hamas to recognise Israel, renounce violence and accept interim peace deals. But Moscow wants Hamas to be engaged in dialogue rather than remain isolated and has been critical of the Western aid embargo introduced after the group's election victory last year.
Mishal, who visited Egypt before Moscow, said he had Arab backing for the unity government. "There is an Arab consensus on the Makkah agreement which we have accepted as a base for forming a unity government," he told Al Jazeera television.
Mishal's visit to Moscow last year, defying a Western boycott on talks with Hamas, provoked protests from Israel and Washington.
Mishal was in talks yesterday with Russian Foreign Ministry officials and is to meet Foreign Minister Sergei Lavrov today.
It was not clear whether Mishal would meet President Vladimir Putin, who held talks with Abbas in Jordan earlier this month and discussed regional issues with Israeli Prime Minister Ehud Olmert by telephone last week. – Reuters
Posted by: anonymous5089 || 02/27/2007 12:21 || Comments || Link || E-Mail|| [585 views] Top|| File under:
Who's in the News
91
[untagged]
Bookmark
E-Mail Me
The Classics
The O Club
Rantburg Store
The Bloids
The Never-ending Story
Thugburg
Gulf War I
The Way We Were
Bio
Merry-Go-Blog
Hair Through the Ages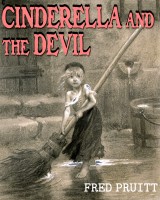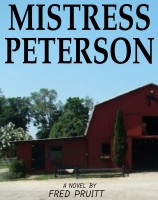 On Sale now!


A multi-volume chronology and reference guide set detailing three years of the Mexican Drug War between 2010 and 2012.

Rantburg.com and borderlandbeat.com correspondent and author Chris Covert presents his first non-fiction work detailing the drug and gang related violence in Mexico.

Chris gives us Mexican press dispatches of drug and gang war violence over three years, presented in a multi volume set intended to chronicle the death, violence and mayhem which has dominated Mexico for six years.
Click here for more information


Meet the Mods
In no particular order...


Steve White
Seafarious
Pappy
lotp
Scooter McGruder
john frum
tu3031
badanov
sherry
ryuge
GolfBravoUSMC
Bright Pebbles
trailing wife
Gloria
Fred
Besoeker
Glenmore
Frank G
3dc
Skidmark
Alaska Paul



Better than the average link...



Rantburg was assembled from recycled algorithms in the United States of America. No trees were destroyed in the production of this weblog. We did hurt some, though. Sorry.
34.204.193.85