Caucasus/Russia/Central Asia
Major terrorist act averted in Chechnya
(Itar-Tass) -- Sappers of the military commandant's office averted a major terrorist act in the highland Vedeno region of Chechnya. Servicemen found an antitank mine TM-57 1.5 kilometers of Dyshne-Vedeno, Dmitry Nikiforov, the chief of the press center of the operational headquarters of the Russian Interior Ministry in Chechnya, told Itar-Tass on Wednesday.

"The blast of the mine containing 6.5 kilograms of TNT could lead to numerous victims among civilians on the highway with intensive traffic. The sappers defused the anti-tank mine by a pressure charge," Nikiforov pointed out.
Posted by: Fred || 03/29/2007 00:00 || Comments || Link || E-Mail|| [6492 views] Top|| File under:
Notorious warlord destroyed in Nalchik
(Itar-Tass) - During the shootout policemen destroyed in downtown Nalchik an active member of illegal armed units Radik Bappinayev, 27, who put up armed resistance during the detention operation. He has been on the federal and international wanted list for several grave and heinous crimes, including a raid on Nalchik in October 2005, chief press officer of Kabardino-Balkaria's Interior Ministry Marina Kyasova told Itar-Tass on Wednesday.

"One of notorious leaders of the Wahhabite underground criminal community in the republic was tracked down at about 23.00 Moscow time on Tuesday during the search operation upon getting the operative information," he emphasized. According to Kyasova, upon noticing the pursuit Bappinayev opened fire, and then hurled a grenade at the police patrol car with three policemen inside. Then he was trying to seize a car with three passengers driving by, but policemen returned fire and destroyed him. "No civilians and policemen were injured," Kyasova indicated. A Makarov handgun, which had been stolen during an attack on the Nalchik Drug Control department in December 2004, five magazines to it, a grenade and a radio tuned on the police wave were found on the destroyed bandit.

This article starring:
Marina Kyasova
RADIK BAPPINAIEV
Chechnya
Posted by: Fred || 03/29/2007 00:00 || Comments || Link || E-Mail|| [6503 views] Top|| File under:
6 Convicted of Links to Extremist Group
A Tatarstan court has sentenced five men to prison terms of 11 to 19 months on charges of being members of a banned radical Islamic group, rights groups said Wednesday.

The court handed down the sentences Monday in the city of Naberezhnye Chyolny, the Memorial Human Rights Center and Civic Assistance Committee said. A sixth man was sentenced to a two-year suspended sentence. Prosecutors charged the men with belonging to Hizb-ut-Tahrir, a group that advocates the creation of an Islamic state but claims to reject violence. The rights groups said the men were threatened, tortured and unlawfully pressured into giving testimony during a 1 1/2-year detention and closed-door trial. Local and regional prosecutors refused to comment on the sentences or the allegations of mistreatment.

This article starring:
Memorial Human Rights Center
Hizb-ut-Tahrir
Posted by: Fred || 03/29/2007 00:00 || Comments || Link || E-Mail|| [6469 views] Top|| File under:
Europe
Four Muslims charged with terrorism in Denmark
Four young Muslims were charged in Denmark on Wednesday with planning terrorist bombings in Denmark or abroad, the justice ministry said. The four men were accused of acquiring chemicals and laboratory instruments to make triacetone triperoxide (TATP) explosives, often used by suicide bombers. TATP bombs were used in the July 2005 London bombings. The identities of the four were not disclosed. They are residents of Denmark but do not hold Danish citizenship. The men were part of a group of nine people arrested in a September 2006 swoop in Odense in central Denmark.
Posted by: Fred || 03/29/2007 00:00 || Comments || Link || E-Mail|| [6469 views] Top|| File under:
Police arrest seven suspected members of ETA
Police arrested seven suspected members of ETA in the Basque Country on Wednesday. One was named as José Angel Lerín, 36, from Pamplona, who has been wanted since the beginning of 2005. He has previous convictions for street violence and attacking a police officer, for which was jailed for three years. He was captured by police on Wednesday with a firearm.

The arrests were part of an ongoing operation against an ETA cell in the Basque Country, a police source said. The arrests on Wednesday took place in San Sebastian and Adoain, also in the Basque Country. It was aimed at taking out an ETA cell in its stronghold.
Posted by: Seafarious || 03/29/2007 00:00 || Comments || Link || E-Mail|| [6470 views] Top|| File under:
Home Front: Politix
Sen Feinstein resigns from MiICon Subcommittee - ethical reasons
Feinstein blazes trail for women

(ht Instapundit)


...
Democratic Sen. Dianne Feinstein was forced to resign as chairwoman of the Military Construction Appropriations subcommittee amid reports that her husband, Richard Blum, owned two major defense contractors, which were awarded billions of dollars for military construction projects approved by Feinstein....

this is based on reporting by a lefty weekly in silicon valley
Feinstein blazes trail for women
http://www.metroactive.com/metro/03.21.07/dianne-feinstein-resigns-0712.html#
Posted by: mhw || 03/29/2007 13:44 || Comments || Link || E-Mail|| [6482 views] Top|| File under:
Home Front: WoT
Records Found By CIA Source in Al Qaeda Safehouse Are Key to Padilla Terror Case
A key piece of evidence in the case against alleged terrorism operative Jose Padilla came from an Afghan man who told the CIA he found it in an Al Qaeda safehouse, according to new court filings. The man, unknown to the CIA at the time, drove up to the agency's installation in Kandahar, Afghanistan, in a pickup truck containing "stacks of papers and other office materials" found in the house occupied by a group of Arabs, according to a CIA document newly filed in federal court.

It was common knowledge, the man said, "that the Arabs residing in this home/office, as with many other similar sites in the city of Kandahar, had been affiliated with Al Qaeda and Usama bin Laden," according to the CIA description of the December 2001 meeting. The Arabs had fled the house just before the U.S. invasion of Afghanistan in October 2001, he said.

Among the Arabic documents was a blue binder containing dozens of forms that U.S. officials say were essentially applications for Al Qaeda terrorism training camps. One of those forms was filled out and signed by Abu Abdullah al Mujahir, one of the aliases used by Padilla, according to federal prosecutors. While the existence of the "mujahedeen data form" has long been public, how it wound up in U.S. hands has never previously been disclosed. The document was filed last week, before the scheduled April 16 trial of Padilla and two co-defendants on charges they were part of a North American support cell for Islamic extremist groups worldwide.

Padilla, a 36-year-old U.S. citizen, was held for 3 1/2 years as an enemy combatant once suspected of plotting to detonate a radioactive "dirty bomb" inside the United States. He was added in November 2005 to the Miami terrorism support case, which does not mention an al-Qaida "dirty bomb" plot. The form, which prosecutors say contains Padilla's fingerprints, is the government's single strongest piece of physical evidence. The CIA has asked that the officer who accepted it from the Afghan man be permitted to testify in disguise.

It is unclear if any other people whose names are on the forms will be called to testify. Defense attorneys say they anticipate testimony authenticating the forms from Yahya Goba, one of the "Lackawanna Six" group of men in upstate New York convicted of terrorism support charges for attending camps in Afghanistan. Padilla, who converted to Islam after moving to Florida from Chicago, had moved in 1998 to Egypt and in March 2000 attended the annual Islamic Hajj pilgrimage in Saudi Arabia. Several Al Qaeda "facilitators" were scouring the crowd for possible recruits, and one of them focused on Padilla.

This article starring:
ABU ABDULLAH AL MUJAHIR
al-Qaeda
JOSE PADILLA
al-Qaeda
Lackawanna Six
YAHYA GOBA
al-Qaeda
Posted by: Fred || 03/29/2007 00:00 || Comments || Link || E-Mail|| [6468 views] Top|| File under:
India-Pakistan
Preventing Bio-terror Threat: India Moves A Step Ahead Cautiously
The SOP model to be implemented initially in New Delhi under the auspices of the Union Home Ministry. Then it would be replicated in other vital cities subsequently. The report also says that at least four battalions of central paramilitary forces, which will function as the national disaster response force (NDRF), are currently being trained and equipped to respond to nuclear, radiological and biological emergencies. The MHA will lay down the command, control and preparedness measures and post-attack response mechanism. The National Security Coordination Secretariat (NSCS) in consultation with Defence Research Development Organisation (DRDO) and secretary, security MHA would constitute a team to do the groundwork, while IB and RAW will finance the initiative. The Ministry of Health is also a part of the initiative, with its role essentially to identify appropriate laboratories, development of appropriate protocol for validation or certification, strategy for procuring, producing and stockpiling of the necessary vaccines and drugs, contamination testing at source of water supply and formulation of effective Rapid Response Teams (RRTs) at the district level.
Posted by: 3dc || 03/29/2007 12:01 || Comments || Link || E-Mail|| [6472 views] Top|| File under:
27th Division redeployed: 15,000 Indian troops pulled out of J+K
The Indian Army has begun withdrawing its troops of the 27th division from Jammu and Kashmir. It's the first withdrawal after the PDP made it a political issue.

The Army has called this a routine redeployment. 15,000 troops are being pulled out from the Rajouri, Hill kaka and Surankote areas.

The PDP has been demanding that the troop levels be reduced and the army vacate areas the like orchards, institutes etc. These troops are likely to be re assigned to Sliguri.

Alleging that a troop withdrawal was being effected in Jammu and Kashmir since the past three months, BJP President Rajnath Singh slammed the UPA government on Tuesday for "compromising national security to hang on to power in the state".

''Troops were gradually withdrawn from Doda, Poonch and Rajouri sectors in the past three months. Now, even the Army has admitted it,'' he said at a news conference.

The Congress had succumbed to pressure from the Peoples Democratic Party (PDP), its coalition partner in Jammu and Kashmir, proving that the party was only concerned over the survival of its government in the state, he claimed.

"Such a decision should have been taken in consultation with all political parties, including the opposition," Singh said, adding neither the political parties, nor the Army or Intelligence agencies were in favour of troops withdrawal from the restive state.
Posted by: John Frum || 03/29/2007 00:00 || Comments || Link || E-Mail|| [6494 views] Top|| File under:
26 killed in Tank fighting
They do this and it brings tears to these rheumy old eyes. Tears of laughter, but tears just the same.
At least 25 militants and a paramilitary soldier were killed in a six-hour gunbattle in Tank early on Wednesday. A curfew was imposed in the city and the civil administration asked the army for help in keeping the Taliban from taking control of the city. "The (Taliban) attack was repulsed effectively," NWFP IGP Sharif Virk told Daily Times. "Security has been beefed up and soldiers are patrolling the streets," he said, adding that Tank had been "sealed to protect the residents" and a curfew had been imposed as a "precautionary" measure. Military helicopters were seen circling over the city.

The recent surge in violence began on Monday when police clashed with Taliban recruiters outside a private school and a police officer and a militant were killed. Intelligence sources said that Tank was under siege and no outsider was allowed to enter the city following reports that militants would make an attempt to enter the city on Wednesday night.

Tank District Police Officer Mumtaz Zarin said that

Security forces killed at least 25 militants when more than 200 Taliban soldiers attacked the city from all sides.

security forces killed at least 25 militants when more than 200 Taliban soldiers attacked the city from all sides. "They attacked the city to avenge the killing of their colleague who died on Monday," he said, adding that the militants used rockets and mortars when they attacked the city late on Tuesday night. "Reinforcements have reached Tank to increase the security level. The militants want to destabilise Tank to spread out to other areas of the province," he said. "We could not sleep, there were so many rockets and mortars exploding from all sides," Tank resident Noor Jan told Daily Times.

Police officer Noor Islam said that electricity supply to the city had been disrupted and the residents were staying indoors. Markets, schools, banks and government offices have also been closed, he added.

Islam told AFP that two unidentified bodies were found in the town's bazaar, while two guards at local banks were also injured. Tank District Nazim Riaz Kundi blamed the instability in South Waziristan for the disturbance in Tank city. "We are on the border with South Waziristan where the security situation is not good," Kundi told Daily Times by telephone. A police source said that two police stations, a paramilitary fort and branches of the MCB, UBL, ZTBL and NBP were damaged in the Taliban attack. "Several banks were looted and their record was burnt," he added.

Meanwhile, AFP reported that militants had abducted Farid Mehsud, principal of the Oxford High School where a local Taliban leader was killed in a clash with the police, and his brother late on Tuesday. The principal had asked for police protection after local Taliban visited his school and others in a bid to recruit youth to fight jihad against NATO and US forces in Afghanistan. A local militant told The Associated Press that they were questioning the principal to determine whether he had alerted police about the presence of their associates at the school. "We will kill him if we find him guilty," the militant said on condition of anonymity.

The militant who spoke to AP said those who fought the police in Tank were followers of Baitullah Mehsud. The man, who spoke by telephone, has regularly provided information on behalf of Mehsud.

This article starring:
BAITULLAH MEHSUD
Wazir Taliban
Farid Mehsud, principal of the Oxford High School
NWFP IGP Sharif Virk
Police Officer Mumtaz Zarin
Police officer Noor Islam
Tank District Nazim Riaz Kundi
Tank resident Noor Jan
Posted by: Fred || 03/29/2007 00:00 || Comments || Link || E-Mail|| [6469 views] Top|| File under:
Baitullah 'angry' at being blamed for every attack
Militant leader Baitullah Mehsud has offered to support peace in Tank district, but expressed anguish that he was being suspected for every militant attack, a member of an all-tribes jirga said on Wednesday. "Baitullah Mehsud is angry at being accused of involvement in every militant attack," Senator Saleh Shah of the MMA told Daily Times after meeting the Taliban commander at an undisclosed location in South Waziristan.
"Oooooh! That makes me so angry!"
The jirga met Mehsud to seek his help in bringing normalcy to Tank city following a clash between militants and police on Monday. Shah said that Mehsud told the jirga that he would take action against the people who were bringing a "bad name for the mujahideen". "Stop blaming me for all the bad things," Shah quoted Mehsud as saying to the government through the jirga.

This article starring:
BAITULLAH MEHSUD
Wazir Taliban
SENATOR SALEH SHAH
Muttahida Majlis-e-Amal
Posted by: Fred || 03/29/2007 00:00 || Comments || Link || E-Mail|| [6471 views] Top|| File under:
Capital tense after seminary students raid 'brothel'
Female seminary students raided an alleged brothel here and took three women and a six-month-old baby hostage, sparking a tense stand-off with the police and raising concerns about the "Talibanisation" of the country.

Following the raid on Tuesday night, police arrested two teachers of the Jamia Hafsa girls' seminary. Stick-wielding students of Jamia Fareedia then detained two policemen and two police vehicles inside the Lal Masjid compound. The two sides later agreed to release the teachers and policemen, but the three women and baby were still held captive. The female students vowed not to release them "until they renounce prostitution". The district administration said the students had picked up the mother, sister, wife and baby of a government employee from his home.

The students also demanded the release of Khalid Khwaja, a former ISI official, besides five allegedly missing students of the seminary. The district administration said they would be released within 15 days, if they were in the custody of security agencies.

Earlier, Jamia Fareedia head Maulana Abdul Rashid Ghazi set a 4pm deadline for the release of the teachers, failing which the students would launch a "jihad". He said the girl students had been forced to take action against the "brothel" because police had refused to. He said they would take action against 22 other brothels in the city.

This article starring:
Jamia Fareedia
Jamia Fareedia head Maulana Abdul Rashid Ghazi
Jamia Hafsa girls' seminary
Khalid Khwaja, a former ISI official
Posted by: Fred || 03/29/2007 00:00 || Comments || Link || E-Mail|| [6469 views] Top|| File under:
Iraq
Another Carrier Group Leaves for the Gulf
MANAMA (Reuters) - The U.S. navy said on Thursday it had ordered an aircraft carrier to the Gulf to replace one of two patrolling the region, as the United States winds down naval war games on Iran's doorstep.

The Nimitz carrier strike group will sail from San Diego for the Gulf on Monday, a navy spokesman told Reuters, to replace the Dwight D. Eisenhower, as tensions mount between Iran and the West over captured British troops and Iran's nuclear program.

"She (the Nimitz) will deploy to the Gulf region. She is the relief for Eisenhower, who leaves and she replaces her," Lieutenant Commander Jeff Davis said by telephone from Naval Headquarters in Washington.

Strike groups typically include four or five frigates and destroyers and a submarine.

"You are looking at the early part of May that you would have the transition. It would be without any overlap. There is no plan to overlap them at all," he added.


We'll see. I like how he had to say it twice



The Eisenhower and fellow carrier John C. Stennis took part in this week's U.S. war games, the largest in Gulf waters since 2003, when the U.S. led an invasion of Iraq.

The drills, which included anti-submarine, anti-surface and mine warfare drills, end on Thursday. For the first time since the Iraq invasion four years ago, two U.S. aircraft carriers were deployed in the Gulf.

Fifth Fleet spokesman Lieutenant-Commander Charlie Brown said there were currently no plans for more.

"We do not expect to have three carriers in the Gulf region ... but we cannot talk about future needs or future operations," he said.


I'll bet he can't say much


Earlier in the day, Russian Foreign Minister Sergei Lavrov warned the U.S. not to aggravate tensions with Iran with its naval presence in the Gulf.
Posted by: Intrinsicpilot || 03/29/2007 14:01 || Comments || Link || E-Mail|| [6510 views] Top|| File under:
Joint operation disrupts AIF power base
During a joint operation targeted at destroying an Islamic State of Iraq power base in the Diyala River Valley, Coalition and Iraqi Security forces discovered eight weapons caches, killed more than 25 anti-Iraqi forces and detained more than 15 suspected terrorists.

"The Iraqi Security Forces, with our support, will maintain an aggressive approach to operations in order to secure the population and defeat the terrorists. Working together, we are attacking the anti-Iraqi forces in their perceived safe havens," said Col. David W. Sutherland, 3rd Brigade Combat Team, 1st Cavalry Division commander. "The ISF continues to improve as we conduct these operations together, and the people gain confidence in their security forces' ability to take the fight to the enemy and secure the population."

Soldiers from the 5th Iraqi Army Division, partnered with CF from 5th Squadron, 73rd Cavalry Regiment, attached to the 3rd Brigade Combat Team, 1st Cavalry Division, have unearthed eight caches to date, consisting of small arms munitions, more than 60 grenades, rocket-propelled munitions, improvised explosive device making material and other terrorist equipment.

"These terrorist supplies have been used by the terrorists to attack the ISF, CF and the local population in Diyala to destabilize the area. However, the initiative and ability to seize every opportunity to aggressively attack the terrorists will actually destabilize the terrorists," Sutherland added.

The detainees have been transferred to the Forward Operating Base Warhorse detention facility for further questioning.

The operation, which began March 24, continues to destroy enemy safe havens and restore security to the people of the Diyala River Valley and Iraq.
Posted by: Anonymoose || 03/29/2007 00:00 || Comments || Link || E-Mail|| [6481 views] Top|| File under:
Dozens Killed in Revenge Attack in Iraq
BAGHDAD (AP) - Shiite militants and police enraged by deadly truck bombings went on a shooting rampage against Sunnis in a northwestern Iraqi city Wednesday, killing as many as 70 men execution-style and prompting fears that sectarian violence was spreading outside the capital.

The killings occurred in the mixed Shiite-Sunni city Tal Afar. The gunmen roamed Sunni neighborhoods in Tal Afar through the night, shooting at residents and homes, according to police and a local Sunni politician. Witnesses said relatives of the Shiite victims in the truck bombings broke into Sunni homes and killed the men inside or dragged them out and shot them in the streets.
Gen. Khourshid al-Douski, the Iraqi army commander in charge of the area, said 70 were shot in the back of the head and 40 people were kidnapped. A senior hospital official in Tal Afar, who spoke on condition of anonymity out of security concerns, said 45 men were killed.

Outraged Sunni groups blamed Shiite-led security forces for the killings. Prime Minister Nouri al-Maliki's office ordered an investigation and the U.S. command offered to provide assistance. Ali al-Talafari, a Sunni member of the local Turkomen Front Party, said the Iraqi army had arrested 18 policemen accused in the shooting rampage after they were identified by Sunni families. Shiite militiamen also took part, he said.

The revenge killings among Shiites in the religiously mixed city 260 miles northwest of Baghdad were triggered by truck bombings in Tal Afar on Tuesday that killed 80 people and wounded 185. Al-Douski said one of the trucks exploded after the driver lured people in a predominantly Shiite neighborhood to the site by telling them he was distributing free flour from a humanitarian organization. The bombing caused surrounding buildings to collapse, leaving huge piles of concrete and bricks dusted with white flour.
Posted by: Steve White || 03/29/2007 00:00 || Comments || Link || E-Mail|| [6506 views] Top|| File under:
Israel-Palestine-Jordan
Fatah gunnies shoot up Hamas leader's car, family
Unidentified gunmen shot at a Hamas leader and his family during a car chase through Gaza City on Wednesday, injuring five people, including bystanders and a child, Hamas and hospital officials said. A sports utility vehicle filled with gunmen chased the car carrying Abu Salah Shinbari, a Hamas leader from the northern Gaza town of Beit Hanoun, and his wife and two young children, witnesses said. The gunmen jammed Shinbari's sedan against a parked car and then riddled it with at least 10 bullets, they said. Shinbari's wife was seriously injured, his children were moderately injured and he was lightly injured, hospital officials said. A bystander was also injured. "We are investigating this serious incident," said Islam Shwhan, a spokesman for the Hamas militia. "This is part of the ongoing chaos in Gaza, and God willing, we are going to strip the masks away from those criminals."

Rivals from Hamas and Fatah repeatedly have fought each other for control of Gaza since Hamas won parliamentary elections last year. About 140 people have been killed in the fighting, which ended in recent weeks after the two sides agreed to form a unity government. Shinbari had been active during the fighting with Fatah.

This article starring:
ABU SALAH SHINBARI
Hamas
ISLAM SHWHAN
Hamas
Posted by: Fred || 03/29/2007 00:00 || Comments || Link || E-Mail|| [6470 views] Top|| File under:
Southeast Asia
Jihadis kill 2, wound 1 in seperate incidents in southern Thailand
Suspected insurgents shot dead two people in two separate drive-by shootings in the South yesterday, as the junta leader claimed separatists had infiltrated villages across the Muslim-majority region and that some members of the Wahdah faction were behind the instability.

Speaking to reporters during his visit to a Songkhla private Islamic school, General Sonthi Boonyaratglin said insurgents have stepped up violent attacks since the September 19 coup and are trying to scare residents from co-operating with authorities through violent means.

Sonti suggested that members of the Thai Rak Thai Party's Wahdah faction were involved in the ongoing violence for political gain. His statement drew strong criticism from members of the faction, including former MP Najmudine Umar, who questioned the source of the information.

Meanwhile, in Pattani's Yarang district, gunmen riding pillion on a motorbike shot and killed Saengthip Chandira, 35, and severely injured his wife, Boonpha Khampaya, 31, who was sitting on the passenger side of a pickup truck. Militants left a note saying: "You kill innocents, we will kill you people from Mohmawee", a reference to a tambon in Pattani's Yarang district. The two victims are believed to have relocated some years ago from Khon Kaen in the north-east.

In a separate incident in Tambon Sathengnok of Yala's Muang district, Padej Kraireurt, 67, was shot twice and died on the way to the hospital. Padej was riding his motorbike when two gunmen drove up and opened fire. His wife, who was sitting pillion, survived the attack without injury.

In Songkhla's Saba Yoi district, more than 100 villagers staged a demonstration calling on authorities to release three suspected insurgents arrested earlier. Deputy commander of the Border Patrol Police 4th Region, Pol Colonel Somphong Kkonkaen, claimed that one of the three had admitted to killing an unspecified number of residents and village chiefs in the Sabai Yoi area.

And:

An army ranger volunteer was injured from insurgents' bomb Thursday morning in the restive South. Police said Sakareeya Wadeng, a ranger volunteer, was wounded in Krong Pinang district of Yala at around 9.15 a.m. when he was patroling in the district. He was among 10 other volunteers patroling in the area when insurgents detonated the roadside bomb. According to police, the bomb was hidden in a pile of garbage and was detonated by remote control.
Posted by: ryuge || 03/29/2007 08:54 || Comments || Link || E-Mail|| [6463 views] Top|| File under:
Syria-Lebanon-Iran
Iran withdraws offer to release kidnapped sailor
The Iranian hostage crisis took a sinister turn last night when Tehran withdrew an earlier offer to release one of the 15 captive sailors and marines and issued a second, strangely-worded letter in her name calling for Britain to withdraw from Iraq. The letter, signed by Leading Seaman Faye Turney, the only woman in the naval crew seized last Friday, was addressed to "representatives of the House of Commons". Although the letter was handwritten, it was stilted and lacked the personal tone of the first letter, sent to her family the day before. The second letter appeared to have been dictated to her.

Unfortunately during the course of our mission we entered into Iranian waters. Even through our wrongdoing, they have still treated us well and humanely, which I am and always will be eternally grateful," the letter said. "I ask representatives of the House of Commons after the government had promised this type of incident would not happen again why have they let this occur and why has the government not been questioned over this? Isn't it time for us to start withdrawing forces from Iraq and let them determine their own future?"

A Downing Street source said: "It is a disgrace. It is cold and callous to be doing this to a woman at a time when she is being detained in this way."

The letter was released at the end of a day of rising tensions and diverging negotiating positions. Tony Blair said he was still willing to put the whole incident down to a "misunderstanding".

"The important thing is we just keep making it very clear to the Iranian government it is not a situation that will be relieved by anything but the unconditional release of all our people," he said. "What we have to do in a very firm way is step up the pressure."

Last night the UN security council released a meaningless statement expressing its "grave concern" at the capture of the sailors and marines. However, the wording of the statement was weaker than Britain had hoped after council members, notably Russia, balked at a draft that asked for the Britons' immediate release and stated that the navy boats were in Iraqi waters. The UN moves were part of an ineffectual British effort focused on building international solidarity and isolating Iran. They lobbied the Axis of Evil the UN security council, the European Union and an Arab summit in Riyadh for statements criticising Iran's actions.

The Iranian response was to dig in. An offer of diplomatic access to the British captives and to release Leading Seaman Turney was dropped. The head of the country's national security council, Ari Larijani, told state television the British government had "miscalculated this issue, and if they follow through with the threats, the case may face a legal path", an apparent reference to a future trial.

Another Iranian news agency quoted the military chief, General Ali Reza Afshar, saying that as a result of Britain's insufficiently dhimmi "wrong behaviour" the release of the woman sailor had been "suspended", reversing an undertaking given the day before by the foreign minister, Manouchehr Mottaki.

Meanwhile, a coastguard officer appeared on television to deliver a rebuttal of Britain's account of Friday's incident, displaying a map and GPS monitors purporting to show that the British navy patrol had been in Iranian waters. In an interview with ITV News Mr Blair was asked directly about the treatment of Leading Seaman Turney, who is the mother of a three-year-old girl, and who was shown on Iranian television on Wednesday "confessing" to having entered Iranian waters.

The prime minister said: "I just think it's typical of Islam... a disgrace actually, when people are used in that way." He added: "The longer it goes on, the more the pressure will be stepped up. We are going to have to step up pressure, not just with them in the UN and the European Union, but see what further measures are necessary to get them to understand it's not merely wrong but [it's] only going to result in further tension."

Posted by: Jackal || 03/29/2007 20:36 || Comments || Link || E-Mail|| [6489 views] Top|| File under:
Video: Omar Bakri Jihad round-table, murderers chewing the fat over Allah
Omar Bakri Muhammad, Briton's free-range Muslim terrorist has a sit down talk with other Islamic clerics. The animals know their quran.

This is completely chilling especially when the others start to talk about invading us with their "books, products, killing our women and children" and so on. Their intentions are clear. We humans in the west are their target. Spreading the blood moon goddess cult at all costs.

Hope the link isn't to long.
Posted by: Icerigger || 03/29/2007 12:22 || Comments || Link || E-Mail|| [6478 views] Top|| File under:
Iran says sailor will not be freed if Britain creates a 'fuss'
Iran dramatically raised the stakes today in its stand-off with the UK over the seizure of 15 Royal Navy personnel in the Gulf, saying that it had no intention of releasing a female sailor if Britain created a "fuss".

The hardline rhetoric from Iran came as Ban Ki Moon, the UN Secretary-General, joined the diplomatic drive to win the release of the eight sailors and seven Royal Marines taken prisoner in the Shatt al-Arab waterway last Friday.

Britain yesterday froze all bilateral ties with Iran except for contacts directly related to the hostage crisis and has appealed for support to its allies and international partners. It insists that the group were conducting routine shipping in Iraqi territorial waters when they were seized and had not, as Tehran says, strayed out of them.

After Iran's promise yesterday that the female sailor would soon be released, a senior Iranian official said today that she would remain in captivity if Britain went ahead with its threat to freeze relations.

"We said that the grounds were ready for the release of a woman among the British sailors, but if we are faced with a fuss and wrong behaviour then this would be suspended and it would not take place," Ali Larijani, secretary of Iran's Supreme National Security Council and his country's top negotiator, told state television.

Increasing the tension, the Iranian consul in Bassra charged that British soldiers had surrounded his office in the southern Iraqi city this morning and fired shorts into the air in a "provocative act" that "could worsen the situation of the British sailors".

"British forces should rely on wisdom and not react because of the British forces' detention. This reflects negatively on bilateral relations," said Consul-General Mohammed Ridha Nasir Baghban.

Britain denied the allegation. The Ministry of Defence said that the was an exchange of gunfire after UK troops on a foot patrol near the consulate building were ambushed.
Posted by: mrp || 03/29/2007 09:09 || Comments || Link || E-Mail|| [6473 views] Top|| File under:
UAE Announced Intention To Say Neutral In US-Iranian Conflict
Russia has reported increased US military activity in and around the strategic Gulf for the first time in four years after the March 2003 invasion of Iraq. The United Arab Emirates (UAE) has declared that its territories are off limits to anyone for staging military or intelligence operations against Iran.

In a week of ominous developments, the most serious being the Iranian seizure of 15 British Navy personnel near the Shatt al Arab waterway that divides Iran and Iraq, a statement by UAE President Shaikh Khalifa bin Zayed al Nahyan that his country would not allow its territories for operations against Iran assumes high significance.

US U-2 spy planes and F-16 and other fighter jets have been based in the UAE ever since the 1990 Gulf crisis over Iraq's occupation of Kuwait. Due to its strategic locations and ports within the Gulf as well as in the Arabian Sea, the use of UAE land, air and waters would have been of immense value to any strike force.

Actually, the US has used bases in all the six Arab Gulf states for operations in Iraq and, to some extent, also to support its and coalition troops in Afghanistan.

Although, all the six states -- Oman, UAE, Qatar, Bahrain, Saudi Arabia and Kuwait -- have expressed unwillingness in the past for a military engagement with their immediate Shia neighbour Iran, this is the first time that one of them, the UAE, has flatly denied its territories to the US for military and intelligence operations against Iran.

In a major policy statement on the eve of Arab summit in Riyadh, Shaikh Khalifa disclosed that the UAE had sent a written communication to Iran to assure that 'we shall never allow the use of our soil for any military, security or intelligence activities against them'...


Actually, this is probably a good thing, as they are the on far side of the Strait, and by announcing their neutrality, any effort by Iran to close the Strait would be an act of aggressive war. It sounds petty, but actually does mean something.
Posted by: Anonymoose || 03/29/2007 00:00 || Comments || Link || E-Mail|| [6503 views] Top|| File under:
Who's in the News
74
[untagged]
Bookmark
E-Mail Me
The Classics
The O Club
Rantburg Store
The Bloids
The Never-ending Story
Thugburg
Gulf War I
The Way We Were
Bio
Merry-Go-Blog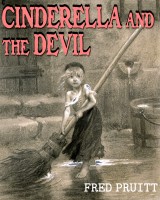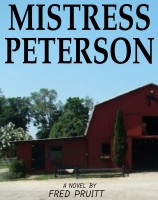 On Sale now!


A multi-volume chronology and reference guide set detailing three years of the Mexican Drug War between 2010 and 2012.

Rantburg.com and borderlandbeat.com correspondent and author Chris Covert presents his first non-fiction work detailing the drug and gang related violence in Mexico.

Chris gives us Mexican press dispatches of drug and gang war violence over three years, presented in a multi volume set intended to chronicle the death, violence and mayhem which has dominated Mexico for six years.
Click here for more information


Meet the Mods
In no particular order...


Steve White
Seafarious
Pappy
lotp
Scooter McGruder
john frum
tu3031
badanov
sherry
ryuge
GolfBravoUSMC
Bright Pebbles
trailing wife
Gloria
Fred
Besoeker
Glenmore
Frank G
3dc
Skidmark
Alaska Paul



Better than the average link...



Rantburg was assembled from recycled algorithms in the United States of America. No trees were destroyed in the production of this weblog. We did hurt some, though. Sorry.
3.239.4.127

Help keep the Burg running! Paypal: