Bangladesh
Tales from the Crossfire Gazette
Murder accused killed in Rab 'crossfire'

An accused in college student Momin murder case was killed in a 'crossfire' between the Rapid Action Battalion (Rab) and his gang in city's Kafrul early yesterday. The dead, Shah Alam alias Haji Shah Alam, 25, was the number two accused in the case filed for the murder of Dhaka Commerce College student Kamrul Islam Momin. Former officer-in-charge of Motijheel Police Station AKM Rafiqul Islam is the prime accused in the case. A close associate of top criminal Kala Jahangir, Alam stood accused in 16 cases including five for murder and four for robbery.

"I have the death sentence on twelve systems."

Hasibul Haque Johnny, detained in connection with Momin killing, told a magistrate under 164 of the Code of Criminal Procedure (CrPC) that someone had hired Alam to kill Momin.
Momin's family has all along been alleging that OC Rafiq had paid the Alam gang to kill Momin over a land dispute between Rafiq and Momin's family.

Nothing like a good, old-fashioned range war between clans

Momin's brother Shamsul Islam said if Alam were alive, he could have helped in identifying the mastermind behind the killing. "Rab told me that they tried to nab Alam alive, but failed," Shamsul told The Daily Star.
A team of Rab-4 arrested Alam at the north gate of Baitul Mukarram Mosque on Monday afternoon. During interrogation by Rab he spoke about his accomplices, arms and ammunition, said a Rab press release. Following up the information, Rab men took him to Bou Bazar Dhal in Kafrul area at around 4:00am yesterday to recover firearms. As the Rab team reached the area, Alam's accomplices opened fire on them. The law enforcers under attack returned fire, setting off a fierce shootout, added the press release. At one stage, Alam got in line of fire while trying to escape from Rab. He received five bullets in the chest and died on the spot. Police recovered the body of Shah Alam at about 10:00am and sent it to Dhaka Medical College Hospital morgue for autopsy. Rab recovered one firearm, three bullets and two empty bottles of phensidyle from the scene.
Posted by: Steve || 11/16/2005 14:11 || Comments || Link || E-Mail|| [270 views] Top|| File under:
Bangladesh hunting 2,000 potential suicide bombers
Police in Bangladesh are hunting about 2,000 potential suicide bombers from three banned militant groups demanding the introduction of Islamic law in the mainly Muslim democracy, a senior officer said on Wednesday.

He said many of the militants had trained in Afghanistan under the Taliban and might be preparing more attacks after two judges were killed in a bomb blast this week.

"They have assembled in the country to destabilise democracy," said the police officer, who asked not to be named.

"All the country's law enforcement and intelligence agencies have been ordered to put concerted efforts into capturing the members of the suicide squad," he told Reuters.

Bangladeshi police acknowledged for the first time the presence of home-grown potential suicide bombers after the two judges were killed on Monday by a bomb thrown at their car in the coastal town of Jhalakathi, 250 km (155 miles) from Dhaka.

A wounded young man detained at the scene told interrogators at a Dhaka hospital he was a member of the suicide squad of the outlawed Jamaat-ul-Mujahideen group.

"I was assigned to kill and die," the man, named Mamun, told a private television channel at the hospital where he is being treated for multiple injuries from the blast.

"I wished to be a martyr in my efforts to establish sharia-based Islamic rule in Bangladesh," he added.

Police have arrested 14 suspects, including Mamun's elderly father and a younger brother, after the deadly blast. Local experts said the bomb that killed the judges was the most powerful locally made explosive device ever used in Bangladesh.

Police said a 2,000-strong "suicide squad" was drawn from members of Jamaat-ul-Mujahideen and two other banned groups, Jagrata Muslim Janata Bangladesh and Harkatul Jihad.

"We are determined to find each member of the suicide squad, especially those who have returned from Afghanistan," Inspector General of Police Abdul Quayyum told reporters late on Tuesday.

Bangladesh has been hit this year by a series of bombings blamed on Islamic militants who have threatened judges in their campaign for the introduction of sharia law.

Bombs exploded in three district courts outside Dhaka on Oct. 3, killing two people and wounding more than a dozen, while 500 small bombs went off across the country on Aug. 17, killing two people and wounding about 100.
Posted by: Dan Darling || 11/16/2005 10:37 || Comments || Link || E-Mail|| [303 views] Top|| File under:
Britain
UK approves extradiction of Ahmad
British officials ordered a British computer specialist Babar Ahmad extradited to Connecticut to face terrorism charges Wednesday, a decision announced after sixth months of deliberation. Connecticut investigators say Ahmad ran several Web sites, including Azzam.com, which investigators say was used to recruit and raise money for the al-Qaida network, Afghanistan's ousted Taliban regime and Chechen rebels. A judge ruled May 17 that the 31-year-old could be sent to the United States to face charges of supporting terrorism, conspiring to kill Americans and running a Web site used to fund terrorists. But the extradition had to be approved by Home Secretary Charles Clarke, Britain's top law-and-order official, who made his decision Wednesday.

"We are very pleased with the home secretary's decision, which represents yet another important step in our efforts to bring Babar Ahmad to justice," said U.S. Attorney Kevin O'Connor, Connecticut's top federal prosecutor. "We will continue to work closely with our counterparts in London to secure his extradition." Ahmad's arrest last year capped a multiyear investigation by Connecticut's anti-terrorism team.

Investigators said Ahmad had obtained classified documents discussing a U.S. Navy fleet's vulnerability to attack. Ahmad's family said it would appeal Wednesday's decision, setting up a High Court challenge to contentious new rules that allow American authorities to seek extradition without producing evidence of a crime. The case is proceeding under new extradition rules that lessen the burden of proof in some cases, allowing certain countries — including the United States — to provide "information" rather than evidence that a crime has been committed. Some lawyers and civil libertarians are alarmed by the "fast-track" procedures, which are not reciprocal because the U.S. Senate has not yet ratified the extradition treaty. A petition calling for Ahmad to remain in Britain gathered thousands of signatures.

Ahmad's lawyers have 14 days to appeal. They said if evidence against him existed he would have been charged in Britain. British police arrested Ahmad on suspicion of terrorism offenses in December 2003, but released him a week later without charge. "If our government has any evidence of wrongdoing on the part of Babar Ahmad, then he should be charged in this country and put on trial here," said Iqbal Sacranie, secretary-general of the Muslim Council of Britain.

In a statement posted on the Web site www.freebabarahmad.com, Ahmad said Clarke's decision "should only come as a surprise to those who thought that there was still justice for Muslims in Britain." The lawmaker for Ahmad's home district in south London, Sadiq Khan, also said he should face trial in Britain. "Mr. Ahmad's family and the local community are extremely concerned that he will not be subject to a fair trial in the United States," Khan said.

In May, Judge Timothy Workman allowed extradition after receiving assurances from U.S. authorities that they would not seek the death penalty or declare Ahmad an "enemy combatant," a category applied to detainees at Guantanamo Bay in Cuba. British law forbids the extradition of suspects who could face capital punishment. Workman called the extradition bid "a difficult and troubling case," and said it raised complicated issues that the High Court should explore. Before the new rules were introduced, several high-profile U.S. extradition bids fizzled out when authorities were unable to back up their charges of terrorism with evidence.

In April 2002, Workman dismissed a U.S. extradition bid against Algerian pilot Lotfi Raissi, who was arrested shortly after the Sept. 11, 2001, attacks and accused of being a lead trainer for the suicide hijackers. Workman ruled that the United States had offered no evidence to link Raissi to terrorism. The same year, U.S. authorities failed in a bid to extradite Egyptian Yasser el-Sirri, who allegedly funded terrorist activities targeting the United States, after the British government decided there was not enough evidence.
Posted by: Dan Darling || 11/16/2005 10:24 || Comments || Link || E-Mail|| [331 views] Top|| File under:
Down Under
Senior Australian cleric lashes out at Benbrika
ALLEGED terrorist leader Abdul Nacer Benbrika appears to have embarked on a distorted and fabricated concept of jihad, according to Melbourne's senior Muslim cleric.

Sheikh Fehmi Naji el-Imam yesterday said Benbrika's views were damaging Islam and Muslims and poisoning the minds of his followers. Sheikh Fehmi said several families of the men charged alongside Benbrika with participation in a terrorist group had been dismayed by their alleged involvement.

"If it is true what is said about this man, then when he (Benbrika) says he is calling for Islamic jihad, he is calling for his own, fabricated jihad," Sheikh Fehmi said.

"Also, Islamic jihad does not call for killing innocent men, women and children, and to think nothing of it.

"Islamic jihad does not call for the destruction of monuments and to annihilate or kill whoever is inside, known or unknown (to the bomber)."

The Melbourne Magistrates Court was told last week that Benbrika was the key link and inspiration behind terrorist groups in Melbourne and Sydney.

The Sydney Central Local Court was told that Benbrika discussed jihad with two followers who visited him in Sydney. Police said Benbrika was recorded telling one of them: "If we want to die for jihad, we have to have maximum damage 
 damage to their buildings, everything. Damage their lives to show them."

Some of the Sydney suspects were said to have attended training camps in outback NSW and to have stockpiled chemicals to make explosives.

All told, 18 men, including Benbrika, have been charged with belonging to a terrorist organisation. Benbrika has also been charged with directing a terrorist organisation.

Sheikh Fehmi told The Age that Benbrika should wage a personal jihad to correct his thinking.

"Islamic jihad asks for this man to do jihad first and foremost on himself to purify his thoughts, his mind, his intentions towards his country which sheltered him, protected him and allowed him to reside here peacefully and gave him a chance to earn an honest and honorable living, and when unemployed it fed him and his children with the Centrelink offerings," he said, referring to Benbrika's life in Australia after fleeing Algeria. "Islam teaches this man to be grateful to those who treat him well, and says that the reward for good deeds is offering a better good deed, and not to incur maximum damage camouflaged by maximum jihad to public buildings or innocent people."

Sheikh Fehmi intervened on Benbrika's behalf when he was attempting in 1994-95 to persuade the Migration Review Tribunal to grant him residency.

About the same time, Benbrika was reportedly becoming radicalised after a visit by Abu Qatada, now the spiritual leader of al-Qaeda in Europe and then a close friend of controversial Sheikh Mohammed Omran.

Sheikh Fehmi said he hoped reports of Benbrika's statements had not been exaggerated to create a distorted picture of Islam and the views of Australian Muslims.

"We care about the safety of every citizen, whoever they are, and we have a great faith in the fairness of the judicial system of this country, and we call on our people to be law-abiding citizens all the way," he said. "If it is true what is said about this man, then this man is damaging us, damaging the principles of our life and our religion."
Posted by: Dan Darling || 11/16/2005 10:13 || Comments || Link || E-Mail|| [267 views] Top|| File under:
Man 'lied to ASIO over Brigitte'
A SYDNEY man has been committed to stand trial on charges of lying to the national intelligence agency ASIO about contact he had with French terrorist suspect Willie Brigitte. Abdul Rakib Hasan, a butcher from Lakemba in Sydney's southwest, is charged with two counts of making false or misleading statements to the Australian Security Intelligence Organisation (ASIO) under questioning in 2003. Hasan, 36, appeared in Sydney's Central Local Court this morning via video link and indicated through his lawyer that he would plead not guilty to the charges.


"Nope. Nope. Never happened."

Magistrate Allan Moore today committed Hasan to stand trial on both charges. "It looks like the evidence is capable of satisfying a jury beyond reasonable doubt," Mr Moore said. An Australian Federal Police (AFP) fact sheet tendered to the court said Hasan helped Brigitte, whom he knew as Jamal, find accommodation on three occasions while the Frenchman was in Australia between May and October 2003. When questioned under an ASIO warrant in November 2003, Hasan initially said he did not know Brigitte was staying at the first address until the Frenchman told him. But later in the same hearing he said he had arranged for Brigitte to stay there.


"I arranged it, but I din't know he dunnit, see?"

Between June 12, 2003, and September 30, 2003, Hasan and Brigitte had 24 telephone conversations, the AFP document said. According to the AFP, Brigitte made 42 calls to Hasan at his work but he was only there to answer them 24 times. "On 24 of those occasions the defendant was at work and had a conversation with Mr Brigitte," the document said.


"But they ain't nothin' wrong with that! He wuz interested in meat!"

But during the November 2003 hearing, Hasan said he only spoke to Brigitte three times during that period.


"Each conversation was split up among a dozen phone calls, see? So I only talked to him three times..."

Hasan will be arraigned in NSW District Court on November 25.


"I been framed, I tells yez!"
Posted by: Oztralian || 11/16/2005 00:00 || Comments || Link || E-Mail|| [245 views] Top|| File under:
Europe
Germans Charge 3 Iraqis in Allawi Plot
Germany has charged three Iraqis with plotting to kill former Iraqi Prime Minister Ayad Allawi during a state visit to Germany last year, federal prosecutors announced Wednesday. The three are suspected of being members of the radical Islamic group Ansar al-Islam. Prosecutors said they filed the case Nov. 10 with a state court in the southern city of Stuttgart.

The suspects _ identified as Ata R., 31, Mazen A. H., 23, and Rafik M. Y., 31 _ were arrested Dec. 3 on suspicion of planning an attack on Allawi, who was in Berlin at the time. The three, all German residents, were charged with membership of a foreign terrorist group as well as conspiracy to kill Allawi. Ata R., the alleged ringleader, and Mazen H. also were charged with breaking German export laws in connection with suspected fund-raising for the terror group, prosecutors said in a statement. Ata R. allegedly was Ansar al-Islam's top official in southern Germany, had close contacts to its leaders and carried out logistics for its operations in Iraq and Iran, prosecutors said.

In describing the alleged plot, prosecutors said Rafik Y. decided to try to kill Allawi during a scheduled event at a branch of Deutsche Bank AG in downtown Berlin on Dec. 3. They said he telephoned the other two suspects, more senior members of the group, to ask for approval. They gave their consent in a call on Dec. 2 along with a pledge of financial help. Rafik M. then inspected the scene of the planned attack.

Frauke Scheuten, a spokeswoman for federal prosecutors in Karlsruhe, said there was no maximum sentence for the conspiracy charge. The charge of membership in a foreign terrorist organization carries a maximum sentence of 10 years.
Posted by: Steve || 11/16/2005 09:34 || Comments || Link || E-Mail|| [243 views] Top|| File under:
Slovenian police arrest members of international guns-smuggling gang
Slovenian police have recently arrested five members of an international gang that has been smuggling weapons and explosives of the same type used last year in Madrid's bombings, said on Tuesday Slovenian Interior Ministry Spokesperson Robert Marvljak. In a phone call, Marvljak told Kuwait News Agency (KUNA) that two days ago, the police arrested two Slovenians, two Croatians and a Bosnian among a multinational band smuggling weapons and explosives including Goma-2 Eco, which is a type of high explosive chiefly manufactured for mining purposes and was used by terrorists in Madrid's trains attacks in March 2004. Marvljak noted that among the confiscated weapons were guns made in Israel.

The Slovenian police, he said, released the Bosnian suspect without allowing him to leave the country until the court would decide on his allegations, but the other four suspects were kept detained to continue the interrogations, which have been believed to include the participation of neighboring states. The investigations revealed that the smugglers have not targeted any locations in Croatia, Slovenia or Bosnia, he said. They, however, were planning to smuggle the now confiscated explosives to Italy as well as other Western Europe states, and maybe to terrorist groups in other states, he explained. Marvljak said the successful arrest came as a result of security coordination between several states without revealing any further details about the operation.
Posted by: Fred || 11/16/2005 00:00 || Comments || Link || E-Mail|| [241 views] Top|| File under:
French assembly backs emergency
France's lower house of parliament has cleared the first step for an extension in emergency powers to quell an unprecedented wave of urban unrest, after the prime minister toured a riot-hit suburb. A majority of 346 deputies voted on Tuesday in favour of the bill drawn up by Prime Minister Dominique de Villepin's government, and 148 against.

Villepin had told parliament disorder of "unprecedented gravity" justified extending emergency powers for three months. "The situation remains serious in a great number of districts. We cannot accept that more than 200 cars burn each night," he said, adding that nearly three weeks of rioting had destroyed 8500 vehicles and 100 public buildings. About 2800 people had been detained and 600 jailed, he said.

The Senate, or upper house, debates the law on Wednesday. Passage of the law seems certain because the ruling centre-right party dominates the two chambers of parliament. The government approved emergency powers including curfews last week that went into force on 9 November for 12 days, although only few areas have imposed curfews.
Posted by: Fred || 11/16/2005 00:00 || Comments || Link || E-Mail|| [322 views] Top|| File under:
Home Front: Politix
Cheney fights back
Drudge excerpt of Cheney's speech tonight


Excerpts As Prepared For Delivery Tonight by Vice President Cheney

THE VICE PRESIDENT: "As most of you know, I have spent a lot of years in public service, and first came to work in Washington, D.C. back in the late 1960s. I know what it's like to operate in a highly charged political environment, in which the players on all sides of an issue feel passionately and speak forcefully.

In such an environment people sometimes lose their cool, and yet in Washington you can ordinarily rely on some basic measure of truthfulness and good faith in the conduct of political debate. But in the last several weeks we have seen a wild departure from that tradition.

And the suggestion that's been made by some U. S. senators that the President of the United States or any member of this Administration purposely misled the American people on pre-war intelligence is one of the most dishonest and reprehensible charges ever aired in this city...

Some of the most irresponsible comments have, of course, come from politicians who actually voted in favor of authorizing force against Saddam Hussein. These are elected officials who had access to the intelligence, and were free to draw their own conclusions.

They arrived at the same judgment about Iraq's capabilities and intentions that was made by this Administration and by the previous Administration. There was broad-based, bipartisan agreement that Saddam Hussein was a threat 
 that he had violated U.N. Security Council Resolutions 
 and that, in a post-9/11 world, we couldn't afford to take the word of a dictator who had a history of WMD programs, who had excluded weapons inspectors, who had defied the demands of the international community, who had been designated an official state sponsor of terror, and who had committed mass murder.

Those are facts.

What we're hearing now is some politicians contradicting their own statements and making a play for political advantage in the middle of a war. The saddest part is that our people in uniform have been subjected to these cynical and pernicious falsehoods day in and day out. American soldiers and Marines are out there every day in dangerous conditions and desert temperatures – conducting raids, training Iraqi forces, countering attacks, seizing weapons, and capturing killers – and back home a few opportunists are suggesting they were sent into battle for a lie.

The President and I cannot prevent certain politicians from losing their memory, or their backbone – but we're not going to sit by and let them rewrite history.

We're going to continue throwing their own words back at them. And far more important, we're going to continue sending a consistent message to the men and women who are fighting the war on terror in Iraq, Afghanistan, and many other fronts.

We can never say enough how much we appreciate them, and how proud they make us. They and their families can be certain: That this cause is right 
 and the performance of our military has been brave and honorable 
 and this nation will stand behind our fighting forces with pride and without wavering until the day of victory.

Developing...


bout f*&kin time!
Posted by: Frank G || 11/16/2005 19:48 || Comments || Link || E-Mail|| [331 views] Top|| File under:
Sources: Plame Learned Covert Status from Woodward
(2005-11-16) — Special Prosecutor Patrick Fitzgerald, who secured grand jury indictments against a top Bush administration official last month, today announced he may be close to discovering who told Valerie Plame that she was an undercover CIA agent.

Mr. Fitzgerald refused to release any names, but sources close to the probe said evidence indicates that the Washington Post's Bob Woodward may have revealed Ms. Plame's covert status to her.

The prosecutor declined to comment on Mr. Woodward's possible connection to the case, instead he focused on Ms. Plame's apparent ignorance of her role at the Central Intelligence Agency.

"In the months, and even years, leading up to July 2003, Valerie Plame was not behaving like someone who knew she was a covert agent," said Mr. Fitzgerald. "The woman friends knew as Mrs. Joe Wilson seems to have learned of her undercover status at about the same time a reference to her appeared in Robert Novak's syndicated column."

The prosecutor said it may be a violation of federal law to reveal a CIA agent's covert status to the agent.

"We're looking at what's called 'deep deep cover' in the intel community," Mr. Fitzgerald said. "In other words, the CIA unwittingly may have been using Mrs. Wilson as an undercover agent without her knowledge, or the knowledge of anyone else at the Agency."

Meanwhile, as former vice presidential chief of staff I. Lewis 'Scooter' Libby awaits trial on five counts of hindering the CIA leak probe, Mr. Novak and Mr. Woodward remain at large.
Posted by: Steve || 11/16/2005 19:39 || Comments || Link || E-Mail|| [324 views] Top|| File under:
Home Front: WoT
U.S. Has Detained 83,000 in War on Terror
The United States has detained more than 83,000 foreigners in the four years of the war on terror, enough to nearly fill the NFL's largest stadium. The administration defends the practice of holding detainees in prisons from Afghanistan to Guantanamo Bay as a critical tool to stop the insurgency in Iraq, maintain stability in Afghanistan and get known and suspected terrorists off the streets. Roughly 14,500 detainees remain in U.S. custody, primarily in Iraq. The number has steadily grown since the first CIA paramilitary officers touched down in Afghanistan in the fall of 2001, setting up more than 20 facilities including the "Salt Pit," an abandoned factory outside Kabul used for CIA detention and interrogation. In Iraq, the number in military custody hit a peak on Nov. 1, according to military figures. Nearly 13,900 suspects were in U.S. custody there that day _ partly because U.S. offensives in western Iraq put pressure on insurgents before the October constitutional referendum and December parliamentary elections.

The detentions and interrogations have brought complaints from Congress and human-rights groups about how the detainees _ often Arab and male _ are treated. International law and treaty obligations forbid torture and inhumane treatment. Classified memos have given the government ways to extract intelligence from detainees "consistent with the law," administration officials often say.

On Capitol Hill, Sen. John McCain, R-Ariz., is leading a campaign to ban cruel, inhuman or degrading treatment of prisoners in U.S. custody. The administration says the legislation could tie the president's hands. Vice President Dick Cheney has pressed lawmakers to exempt the CIA. "There's an enemy that lurks and plots and plans and wants to hurt America again. And so you bet we will aggressively pursue them. But we will do so under the law," President Bush said last week.

Some 82,400 people have been detained by the military alone in Afghanistan and Iraq, according to figures from officials in Baghdad and Washington. Many are freed shortly after initial questioning. To put that in context, the capacity of the Washington Redskins' FedEx Field, the NFL's largest, is 91,704.

Many of those attending Redskins games this year have a pretty good claim to "cruel, inhuman or degrading treatment" as well.

The second largest, Giants Stadium, holds 80,242. An additional 700 detainees were sent to Guantanamo Bay, Cuba. Just under 500 remain there now.

Where they have more rights than Cubans on the other side of the wire.

In Iraq, the Defense Department says 5,569 detainees have been held for more than six months, and 3,801 have been held more than a year. Some 229 have been locked up for more than two years. Many have been questioned by military officials trained at the main U.S. interrogation school, Fort Huachuca in Arizona. Pentagon officials say those mistreated are relatively few when the sheer numbers are considered.

Yet human rights groups say they don't know the extent of the abuse. "And there is no way anyone could, even if the military was twice as conscientious. It is unknowable, unless you assume that every act of abuse is immediately reported up the chain of command," said Tom Malinowski, Washington director for Human Rights Watch.

So, if it's "unknowable", we must be guilty

As of March, 108 detainees were known to have died in U.S. military and CIA custody, including 22 who died when insurgents attacked Abu Ghraib and others who died of natural causes. At least 26 deaths have been investigated as criminal homicides. Last week, Senate Armed Services Chairman John Warner, R-Va., said that more than 400 criminal investigations have been conducted and 95 military personnel have been charged with misconduct. Seventy-five have been convicted.

Through the CIA, a much smaller prison population is maintained secretly by the agency and friendly governments. A network of known or suspected facilities _ some of which have been closed _ have been located in places including Thailand, Central Asia and Eastern Europe.


Located? Reported maybe, but I don't recall anyone being able to find one

The governments of Thailand and a number of Eastern Europe countries have denied the CIA operated prisons within their borders. The agency consistently declines to comment.

About 100 to 150 people are believed to have been grabbed by CIA officers and sent to their home countries or to other nations where they were wanted for prosecution, a procedure called "rendition." Saudi Arabia, Jordan and Egypt are known to cooperate.

This used to be called "extradition"

The practice has taken on a negative connotation, but that wasn't always the case. In a December 2002 speech touching on intelligence successes, former CIA Director George Tenet said the agency and FBI had "rendered 70 terrorists to justice."

Rendered: to melt down ; also : to extract by melting b : to treat so as to convert into industrial fats and oils or fertilizer

While officials won't confirm the number, another two to three dozen "high-value" detainees are also believed to be in CIA custody. Among them, Khalid Shaikh Mohammed, an alleged mastermind of the 9/11 attacks.

They just disapeared into a Black Hole, rumored to be in the middle of the Indian Ocean

As House Intelligence chairman in 2004, CIA Director Porter Goss took a strong stand on some of the gray areas of detention practices. In an AP interview, he said, "Gee, you're breaking my heart" in response to complaints that Arab men found it abusive to have women guards at the Guantanamo Bay prison camp.

Before Goss took over the agency, its inspector general completed a report on the treatment of detainees, following investigations into at least four prisoner deaths that may have involved CIA personnel. To date, one agency contractor has been charged. The inspector general's report discussed tactics used by CIA personnel _ called "Enhanced Interrogation Techniques." Former intelligence officials, who spoke on condition of anonymity because the practices are classified, say some interrogation techniques are well-known: exposing prisoners to cold, depriving them of sleep or forcing them to stand in stressful positions.

All of which are legal under international law

Perhaps the most publicly controversial technique is waterboarding, when a detainee is strapped to a board and has water run over him to simulate drowning.
Posted by: Steve || 11/16/2005 15:01 || Comments || Link || E-Mail|| [259 views] Top|| File under:
Al-Arian's attorney fights fatigue
Sami al-Arian Mistrial Watch:

In the last month of the Sami Al-Arian trial, the judge has been keeping a close eye on the defense table. Al-Arian's defense attorney, William Moffitt, occasionally has had difficulty staying awake. It was so conspicuous that the judge addressed it from the bench. Several times, U.S. District Judge James S. Moody Jr. spoke to Moffitt and his co-counsel, Linda Moreno, when the jury was outside of the courtroom. About a month ago, when Moffitt appeared to be losing the struggle to stay awake, Moody said: "Ms. Moreno, when I pull on my right ear, you step on his left foot." Since then, Moody periodically has pulled on his ear to signal Moreno, who then nudged Moffitt.

Last week, Moody interrupted defense closing arguments to address the issue. "Mr. Moffitt, do whatever you have to do," Moody said Nov. 7. "If you have to get up and walk around, do that. If you need to leave the courtroom, go ahead." When jurors re-entered the courtroom, Moffitt had left.

On Sunday, Moffitt spoke in an interview with the St. Petersburg Times about the reason for his problems staying awake: "I've given everything I can for this trial and I have nothing left. I am totally exhausted from the long hours. And, I have knee problems and kidney problems," said Moffitt, a well-respected lawyer from Washington, D.C., who is past president of the National Association of Criminal Defense Lawyers. Moffitt, 56 , said he would not go into details about his kidney problems, except to say he has lost more than 30 pounds in the past few months. Moffitt said he is distressed over his "emotional and physical exhaustion" but strongly believes it has not affected the defense of Al-Arian. He said he never considered stepping down. "I have no doubt in my mind that I did the best job for Sami that I could," he said. "I would not want to be unfair to him. I would rather die."

Over the trial, many in the courtroom have fallen asleep during the more mind-numbing testimony, which has included discussions of wire transfers, visa forms and translations of documents. But Moffitt also appeared to doze when attorneys for Al-Arian's co-defendants gave their closing arguments.

"I'd like to imagine that he was exhausted during the defense closing arguments because he delivered such a powerful closing argument himself," said [Sami's son] Abdullah Al-Arian. "We're extremely proud of him and our father and the way Bill (Moffitt) spoke of him. We felt we were living in an historical moment."

The issue of attorneys falling asleep in court has come up in other trials, including the 2000 case of a Texas defendant who landed on death row after his lawyer slept through much of his trial. The defendant appealed on the basis of ineffective counsel and won a new trial. Moffitt weighed in with an opinion on that case, commenting to the Independent newspaper in London on the judge's decision to give the man a new trial: "This is a wonderful development for Texas in that there is someone looking out for the citizens and trying to keep them alive in the face of bad lawyering."
Posted by: Seafarious || 11/16/2005 00:07 || Comments || Link || E-Mail|| [246 views] Top|| File under:
The brave sheep of Islam
Hat tip: the Fourth Rail



US and Iraqi forces fighting terrorists insurgents near the Syrian border encountered fierce resistance on Tuesday, with troops encountering 107 explosive booby traps and killing at least 30 terrorists insurgents, a military statement said.

The US command said on Tuesday that three US Marines have died in combat

RIP, brave warriors.

while trying to clear the town of Obeidi as part of Operation Steel Curtain since Monday. At least 80 terrorists insurgents have been killed, mostly in air strikes, in the same period, the statement said. "Iraqi and coalition forces continue to clear the city house-by-house, occasionally encountering buildings that are rigged with explosives and triggered to detonate upon entering the building," the statement said. "Numerous weapons caches have also been seized, to include several that contained suicide vests and bomb making material."

The US-Iraqi attack on Obeidi was the latest stage of an offensive to clear Al-Qaeda-led terrorists insurgents from a string of towns and cities in the Euphrates River valley near the border with Syria and seal off a major infiltration route for foreign terrorists fighters sneaking into Iraq. "Intelligence reports indicate that the strong resistance to the Iraqi and Coalition push into the city is due in large part to the fact that terrorists insurgents believe they are trapped and have nowhere else to go,"

Cue the nanoviolin.

the military report said. "Several detainees were captured trying to sneak out of the area by crawling among a flock of sheep."


Though why they had their pants around their ankles...



Posted by: Jackal || 11/16/2005 20:57 || Comments || Link || E-Mail|| [266 views] Top|| File under:
Zarqawi's Intel Network Trumps U.S.'
When it comes to the spook business, terrorist Abu Musab al-Zarqawi runs circles around the U.S. and fledgling Iraqi intelligence services trying desperately to track him down.

The "good guys" continue to fail to get their hands on the brutal al-Qaida mastermind responsible for butchering hundreds of his fellow Muslims. Zarqawi's organization has repeatedly targeted Iraqi civilians who tried to assist in U.S. attempts to capture him, thus frightening off other potential informants, U.S. officials told the Los Angeles Times.

"There is a huge network of intelligence operatives over there who are watching our every move," a U.S. Justice Department counter-terrorism official familiar with the campaign to track down Zarqawi told the Times. "And they are watching every time we recruit an Iraqi to come back and inform to us about where he has been and what he has seen. And every time we have been able to do that, the person has ended up dead."

Despite a number of successes in the campaign to nab Zarqawi - a number of his top lieutenants have been killed or captured in a spate of "near misses" - the murderous 39-year-old Jordanian has eluded capture. A $25 million bounty remains on his head.

In one near miss last February, the Times recalled that Zarqawi jumped out of the back of a truck at a U.S. checkpoint near Ramadi before U.S. troops were able to search the vehicle. Officials told the Times troops captured his driver and bodyguard and recovered a large sum of cash and a laptop computer believed to belong to Zarqawi.

"Several times we have showed up at places where we know he was hours or days earlier. But the intelligence we get is never fresh enough," a senior U.S. intelligence official told the Times.

His ability to elude capture, the newspaper said, has allowed Zarqawi to move in and out of Iraq with relative ease. Sources told the Times that intelligence reports have revealed that he has traveled to Jordan, Syria and Iran to bolster his ranks and raise money.

U.S. officials from the four agencies involved in the hunt for Zarqawi told the newspaper their failure was not from a lack of trying.

At least two top-secret, multi-agency commando teams have been assigned solely to track Zarqawi and mobilize quickly to pursue him into the most unstable areas of Iraq where he is believed to be hiding.

There are also dozens of special forces commandos and military intelligence gatherers on the hunt for him. The Times reports that the CIA has deployed dozens of case officers and analysts, the FBI has flown in special agents and bomb experts, and forensic money-trackers from the Treasury Department are trying to monitor the flow of illicit funds into and out of Iraq as a way of cornering Zarqawi and his top aides.

Eavesdropping satellites, unmanned drones and even U-2 spy planes are gathering intelligence on the insurgency, some of them specifically watching for Zarqawi. "It's not like John Gotti running around Manhattan in fancy suits and limousines," a Justice Department counter-terrorism official told the Times, referring to the late mob boss.

"We are talking about a man who is operating in an area that is extremely primitive, in a very clandestine manner and with a huge network of people that do his communications for him and surround him and protect him."

Some U.S. military commanders, however say a noose is gradually tightening around Zarqawi's neck in the wake of raids in the last year that have captured or killed a number of people identified as his top lieutenants.

"We truly believe that Zarqawi's days are limited," Army Maj. Gen. Rick Lynch, deputy chief of staff of the multinational force in Iraq, told the Times. He pointed to a hexagon-shaped chart that showed tiers of what he said were senior Zarqawi operatives who had been killed or captured. The chart showed:


Seven "Tier 1" operatives, or those defined as having direct ties to Zarqawi, including Abu Azzam, described as the "emir of Iraq"; Abu Abdallah, a military leader in Ramadi; Abu Umer a-Kurdi, considered a master builder of homemade bombs in Baghdad; and leaders of Zarqawi's organization in Mosul and Haditha and western Al Anbar province.

As many as 38 "Tier 2" operatives killed or captured and 71 in "Tier 3," many of them Iraqi and foreign fighters or leaders of cells.
"Given [the] many, many sources of intelligence and information, we have great success at killing or capturing his leaders, his cell leaders, his coordinators and his lieutenants, and this chart just continues to expand, and eventually, he's going to be on this chart," Lynch said.

Efforts to build an Iraqi intelligence arm capable of handling problems such as Zarqawi have proved difficult, in part, the Times reported because of Zarqawi's campaign of violence targeting those working against him.

"There's no upside for helping the Americans," one U.S. counter-terrorism official told the Times. "Even if you were willing to make a personal sacrifice" to help the U.S. effort, "they'll go after your family. Actionable intelligence is a challenge in any country, but particularly so in Iraq."
Posted by: Captain America || 11/16/2005 18:40 || Comments || Link || E-Mail|| [260 views] Top|| File under:
US announces capture of key al-Qaeda leader
The US-led force in Iraq has announced that US troops caught a top al-Qaeda officer in western Iraq on 7 November, following a tip-off from local residents. Kuwaiti news agency KUNA reports that Sadik Iyad Hussein, the al-Qaeda commander in the town of western town of Saada, was captured in a raid on a house. According to a military statement, Hussein was responsible for planning and coordinating all terrorist operations in the town and surrounding areas, as well as overseeing the smuggling of foreign militants into Iraq from Syria.

KUNA also reports that the multinational force has accused insurgents in Iraq of using civilians as shields in the military offensive launched against them in the town of Obeidi. "The terrorists keep fighting in a way that compromises the safety of civilians in the area," a statement said. It pointed out that "militants are barricading in civilian homes and using them as a base for attacks against joint forces."

It gave as an example a recent incident in Obeidi where the US and Iraqi forces were fired at from a compound. When coalition aircraft were called in to attack the building two men came out with white flags and fled to a nearby building while a group of 15 civilians, including women and children left the compound, and were then led to safety by Iraqi troops.
Posted by: Dan Darling || 11/16/2005 12:10 || Comments || Link || E-Mail|| [318 views] Top|| File under:
Zarqawi still at large
Despite the recent arrest of one of his would-be suicide bombers in Jordan and some top aides in Iraq, insurgency mastermind Abu Musab Zarqawi has eluded capture, U.S. authorities say, because his network has a much better intelligence-gathering operation than they do.

Zarqawi's organization has been particularly successful because it has repeatedly targeted Iraqi civilians who tried to aid the American effort to capture him, frightening off other potential informants, U.S. officials said Tuesday.

"There is a huge network of intelligence operatives over there who are watching our every move. And they are watching every time we recruit an Iraqi to come back and inform to us about where he has been and what he has seen," said one U.S. Justice Department counter-terrorism official, who is familiar with the campaign to track down Zarqawi. "And every time we have been able to do that, the person has ended up dead."

Officials from several U.S. agencies said Washington had dramatically intensified its effort to catch Zarqawi over the last year as his network, which he calls Al Qaeda in Iraq, had launched a series of deadly and audacious attacks against civilian and military targets.

U.S. authorities say they have captured several of Zarqawi's top aides and have nearly seized the 39-year-old Jordanian himself on at least three occasions. But Zarqawi, despite a $25-million U.S. bounty on his head, has outwitted his pursuers.

Along the way, he has gained worldwide notoriety, support and funding for his war against the United States and its allies and has begun to strike targets outside Iraq, as evidenced by last week's deadly attacks on three hotels in Amman, Jordan, that killed 58 people.

U.S. officials from four agencies involved in the hunt for Zarqawi said their failure was not for lack of effort.

At least two top-secret, multi-agency commando teams have been assigned solely to track Zarqawi and mobilize quickly to pursue him into the most unstable areas of Iraq where he is believed to be hiding, several U.S. officials familiar with the units said. One of them is called Task Force 626, which was established last year by the Pentagon.

There are also dozens of special forces commandos and military intelligence gatherers looking for him. The CIA has deployed dozens of case officers and analysts, the FBI has flown in special agents and bomb experts, and forensic money-trackers from the Treasury Department are trying to monitor the flow of illicit funds into and out of Iraq as a way of cornering Zarqawi and his top aides, those officials said in interviews.

Eavesdropping satellites, unmanned drones and even U-2 spy planes are gathering intelligence on the insurgency, some of them specifically watching for Zarqawi, the officials confirmed.

U.S. forces are also trying to set up allied agencies within the fledgling Iraqi government. But many of the American officials complained that the Baghdad government had failed to establish a functioning intelligence agency. They said it had been unable to establish even an informal network of local informants who could help tighten the net around Zarqawi, as a joint U.S.-Iraqi intelligence effort did around former President Saddam Hussein and his inner circle of Baath Party members.

The Iraqis are trying, the U.S. officials stressed, noting that building such an intelligence capacity can take years and vast sums of money.

Making the task more difficult, many former Iraqi military and intelligence officials experienced in such matters are either actively supporting Zarqawi or refusing to get involved. And Zarqawi's network is a harder target than Hussein's deposed regime, in part because it is composed mostly of foreign fighters and Iraqi civilians, rather than former Baghdad government officials who were long known to U.S. authorities.

Zarqawi's group was originally thought to comprise mainly non-Iraqis, but over the last year, he has been able to recruit many Iraqis as well as more foreigners after a string of successful attacks. He is believed to command perhaps 1,000 fighters and a much larger group of sympathizers.

U.S. authorities believe Zarqawi has become an even more prolific fundraiser than Al Qaeda leader Osama bin Laden. "Right now, Zarqawi is fighting the war, and [Bin Laden] is not," said one senior U.S. intelligence official. "Who would you give money to?"

U.S. officials said they hoped to glean more about Zarqawi's operations from Sajida Rishawi, a 35-year-old woman from the Iraqi insurgent stronghold of Ramadi who has confessed to trying to blow up one of the Amman hotels last week, along with her husband and two other Iraqi men.

Jordanian officials have said that Rishawi's brother was a senior Zarqawi lieutenant who was killed in the Iraqi city of Fallouja, although it is unclear whether she had any direct contact with the insurgent leader.

Several U.S. officials said Rishawi was cooperating and providing details about how she and the three men were picked up by a driver, taken across the border and supplied with explosives. Rishawi's explosives failed to detonate, and she fled and was arrested.

Even though Rishawi and some senior Zarqawi aides have been captured, the U.S. officials said his network had remained extremely disciplined and security-conscious. The militant leader has been able to disappear for long stretches at time, even immediately after nearly being captured.

"It's not like John Gotti running around Manhattan in fancy suits and limousines," the Justice Department counter-terrorism official said, referring to the late mob boss. "We are talking about a man who is operating in an area that is extremely primitive, in a very clandestine manner and with a huge network of people that do his communications for him and surround him and protect him."

Some U.S. military commanders have spoken optimistically about a noose gradually tightening around Zarqawi in the wake of raids in the last year that have captured or killed a number of people identified as his top lieutenants.

"We truly believe that Zarqawi's days are limited," Army Maj. Gen. Rick Lynch, deputy chief of staff of the multinational force in Iraq, said Friday, pointing to a hexagon-shaped chart that showed tiers of what he said were senior Zarqawi operatives who had been killed or captured.

The chart identified seven "Tier 1" operatives, or those defined as having direct ties to Zarqawi, including Abu Azzam, described as the "emir of Iraq"; Abu Abdallah, a military leader in Ramadi; Abu Umer a-Kurdi, considered a master builder of homemade bombs in Baghdad; and leaders of Zarqawi's organization in Mosul and Haditha and western Al Anbar province.

It also listed 38 "Tier 2" operatives killed or captured and 71 in "Tier 3," many of them Iraqi and foreign fighters or leaders of cells, Lynch said.

"Given [the] many, many sources of intelligence and information, we have great success at killing or capturing his leaders, his cell leaders, his coordinators and his lieutenants, and this chart just continues to expand, and eventually, he's going to be on this chart," Lynch said.

U.S. operatives swarmed one restaurant where Zarqawi allegedly had been seen dining, and a hospital where he was believed to be seeking treatment, but came up empty-handed.

In February, Zarqawi jumped out of the back of a truck at a U.S. checkpoint near Ramadi before U.S. troops were able to search the vehicle, several American officials said. They said they captured his driver and bodyguard and recovered a large sum of cash and a laptop computer believed to belong to Zarqawi.

On several other occasions since then, officials say, the U.S. military has raided Zarqawi safe houses and found evidence that he had recently been there.

"Several times we have showed up at places where we know he was hours or days earlier. But the intelligence we get is never fresh enough," said the senior U.S. intelligence official.

That has allowed Zarqawi to move in and out of Iraq with relative impunity, say U.S. officials who cite intelligence reports that he has traveled to Jordan, Syria and Iran to bolster his ranks and raise money.

Electronic surveillance has made it increasingly difficult for Zarqawi to communicate with his network of supporters, and U.S. authorities say last year's military offensive in Fallouja took away his main base of operations.

But U.S. officials said they were losing the battle to establish desperately needed on-the-ground intelligence, in part because of Zarqawi's campaign of violence targeting those working against him.

"There's no upside for helping the Americans," one U.S. counter-terrorism official said. "Even if you were willing to make a personal sacrifice" to help the U.S. effort, "they'll go after your family. Actionable intelligence is a challenge in any country, but particularly so in Iraq."
Posted by: Dan Darling || 11/16/2005 10:17 || Comments || Link || E-Mail|| [251 views] Top|| File under:
Iraq disrupts terrorist plot against foreign diplomat
Terrorists cells planning to assassinate a foreign diplomat and forge local currency notes have been uncovered and their members arrested, the Iraqi Ministry of Defense announced on Tuesday.

It did not indicate the name of the diplomat or his country but said he worked for a "friendly country".

Security forces searched a terrorist hideout and arrested armed men including 5 fugitives from justice wanted for taking part in distributing counterfeit Iraqi Dinars.

More than forty terrorists were arrested, including four leaders of the cell, and a large cache of weapons was confiscated.

Iraqi officials used the term "friendly country" to refer to neighboring states. Earleir this month, Al Qaeda in Iraq had issued a statement on the internet calling for all foreign diplomats to leave the country or face death.
Posted by: Dan Darling || 11/16/2005 10:14 || Comments || Link || E-Mail|| [242 views] Top|| File under:
Pacifying the Baghdad Airport Road
November 16, 2005: For two years, the ten kilometer road from Baghdad to the airport was the site of constant combat, as terrorists set off roadside bombs and shot at coalition and Iraqi troops. This was embarrassing, as everyone leaving Baghdad via the airport got a vivid example of something the U.S. Army was NOT able to control. From a military standpoint, it should not have been impossible to make the road safe. But it wasn't until the Summer of 2005 that someone was put in charge, who knew how to get the job done.

The job was given to Lt. Col. Michael Harris, commander of the 3rd Infantry Division's 6th Battalion, 8th Calvary Regiment (the divisional reconnaissance battalion). Harris quickly sized up the problem. First, there was the problem of roadside bombs. These came from teams of terrorists who crossed about 75 meters of open ground from the villages along the smaller parallel road, to the multilane airport road, and set up the bombs. Over the last two years, this had become a lot more dangerous, because of regular UAV and helicopter patrols. But the air cover was not there 24/7, and the more persistent terrorists would wait for when there was nothing the air, and make their move. As planting roadside bomber became more difficult, suicide car bombers got onto the highway in greater numbers, because the access roads were not guarded all the time.

The solution, it turned out, was the increasing availability of reliable Iraqi soldiers and police. Harris arranged for the Iraqi police to set up 24/7 check points on all access road to the airport highway. There were now enough Iraqi police to patrol the villages along the highway, and American troops were made available to back up the Iraqi cops if they ran into large groups of terrorists (who, in the past, were assembled to chase the police out of a village or neighborhood.) The people in the villages, as they grew more confident in the abilities of the police, were more inclined to report terrorist activity.

Harris also took advantage of the better training and tactics of American troops and had them slow down when traveling on the highway. This made it easier to spot any roadside bombs, before they could go off. There weren't many bombs along the road anyway, and if they could be spotted, they could be disabled or destroyed. By slowing down, the troops also reduced traffic accidents, which caused a lot of injuries and damage.

In October there was only one injury along the road, from enemy attacks. There were more losses from traffic accidents. The Iraqis benefited the most from this, because most of the losses on the road this year had been Iraqi civilians. The troops were ready and able to defend themselves, the civilians weren't. The resources had been there for a while to make the highway safe, but it took one officer with sufficient insight and leadership skills to make it happen.
Posted by: Steve || 11/16/2005 09:42 || Comments || Link || E-Mail|| [252 views] Top|| File under:
JDAM Putting Artillery Out of Business
November 16, 2005: American smart bombs and missiles have been getting a major workout during the last few months of fighting in western Iraq, and have been about 75 percent accurate. The air force controllers, who travel with ground combat units, have used new equipment, and lots of combat experience, to get smart bombs on target within minutes. The air force controllers, and the bombers overhead, are getting smart bombs on target so quickly and accurately, that ground commanders are favoring the bombs over calling their artillery. This is partly because of the new 500 pound JDAM, which is a one shot solution to the typical terrorist tactic of running into a building to make a glorious last stand. The enemy gunmen never seem to catch on to the fact that going into a building, simply brings down a smart bomb within ten minutes. One bomb, one building. Artillery requires several shells to do the job, and our troops know that the enemy is more likely to survive a shelling than a bombing.

There have been no serious friendly fire casualties. Troops often like to get as close to the target as possible, so they can rush it once the bomb goes off, to get any survivors (before they escape), or simply to occupy a new position before any nearby enemy fighters get their bearings again. In addition, there is also some use of Maverick and Hellfire missiles by helicopters and aircraft. But the smart bombs are preferred, because they leave the bombers immune to any ground fire.
Posted by: Steve || 11/16/2005 09:40 || Comments || Link || E-Mail|| [246 views] Top|| File under:
Prison overcrowding problem continues to increase
AL QAEDA IN IRAQ EMIR OF SADAH BAGGED


What's the bag limit on Emirs?


BAGHDAD, Iraq – Multi-National Forces used multiple intelligence sources and tips from concerned citizens to locate a known al Qaeda in Iraq safe house harboring terrorists and foreign fighters Nov. 7.

Once again, official announcement a week or so after capture. I wonder if he spent it as a guest of US or Iraqi wardens?


Upon arrival at the terrorist safe house, Multi-National Forces detained numerous terrorists and foreign fighters; among them was Sadiq Ayadah Husayn Matar (aka Abu Ahmed), the al Qaeda in Iraq Emir of Sadah.

Abu Ahmed admitted to being the al Qaeda in Iraq Emir of Sadah. He was responsible for all terrorist operations in Sadah. He also coordinated and conducted terrorist operations in the surrounding areas within the al Qaim region. He was in charge of directing, planning and executing bombing, mortar attacks, and ambushes against Iraqi security and Coalition Forces.

Abu Ahmed, as one of the five senior al Qaeda in Iraq terrorist leaders in the al Qaim region, which includes Husaybah, Karabilah, Sadah, Ubaydi, and al Qaim, was connected to numerous al Qaeda in Iraq senior terrorist leaders. He admitted associations, as well as conducting coordinated terrorist operations, with other senior terrorists and foreign fighters in the region. These senior terrorists were responsible for all terrorist and foreign fighter activities in the region to include the smuggling of foreign fighters into the al Qaim region from Syria.
Posted by: Glenmore || 11/16/2005 08:16 || Comments || Link || E-Mail|| [252 views] Top|| File under:
Iraqi raid appears aimed at wooing Sunnis

ROBERT H. REID

Associated Press

BAGHDAD, Iraq - The unprecedented U.S. raid on an Iraqi detention facility filled with malnourished torture victims appears aimed in part at scoring points among Sunni Arabs, whose participation in next month's parliamentary election is key to an American exit Iraq.

Sunni Arab politicians have complained for months about arbitrary arrests, torture and assassinations of Sunnis, allegedly at the hands of special commandoes of the Shiite-dominated Interior Ministry, who are at the forefront of the battle against the largely Sunni insurgents.

The discovery Sunday night of 173 malnourished prisoners - some of them bearing evidence of torture - in an Interior Ministry lockup appeared to vindicate many of the Sunni Arab claims. Most of the prisoners are believed to be Sunnis.

One Sunni politician, Mohsen Abdul-Hamid, said he had personally told Prime Minister Ibrahim al-Jaafari about conditions at detention centers, including the one seized by American forces Sunday night. Other Sunni leaders who meet regularly with American officials have been outspoken in complaints about Interior Ministry forces.

But the need to address Sunni Arab grievances has taken on new urgency as the Dec. 15 parliament election draws near and as Congress is demanding a greater role in Iraq policy.

Most Sunni Arabs boycotted the January parliamentary election - a move that shut them out of power, worsened sectarian tensions and stoked the insurgency. This time, more Sunni Arab politicians have entered the race, and changes in the election law guarantee Sunnis a stronger voice in the next government.

The Bush administration hopes that a broad-based democratic government will in time undermine the insurgency, enabling the United States to begin drawing down its 150,000-strong military force starting next year.

A low Sunni Arab turnout would raise doubts about the minority community's commitment to a political process that U.S. commanders say is the best way to beat the Sunni-dominated insurgency. The legitimacy of Sunni Arabs elected to parliament would be in doubt.

With stakes so high, Secretary of State Condoleezza Rice, British Foreign Secretary Jack Straw and U.N. Secretary-General Kofi Annan have all visited Iraq within the past week. Each encouraged a big Sunni Arab turnout.

For their words to have meaning, however, moderate Sunni Arab leaders must convince their people that their interests are better served by the ballot than the bullet. That task becomes difficult if rank-and-file Sunnis believe the Americans ignore them in favor of the majority Shiites and Kurds.

It is unclear if such raids alone will win over disaffected Sunni Arabs, and insurgents may argue that the findings justify their attacks on Shiite civilians.

The perception of U.S. favoritism to the Shiites and Kurds, who suffered the most under Saddam Hussein's Sunni-dominated regime dates, from the beginning of the occupation in 2003.

It was fueled by U.S. decisions to disband the Sunni-led Iraqi army, to endorse Shiite moves to purge the bureaucracy of former Saddam party members and to change the political roadmap to accomodate the views of the top Shiite cleric, Grand Ayatollah Ali al-Sistani.

Iraqi army and Interior Ministry troops are mostly Shiites and Kurds, despite recent overtures to Sunni ex-officers to return to the ranks. Since most of the insurgents are Sunnis, U.S. and Iraqi military operations are concentrated in areas where Sunnis live.

Raiding the Interior Ministry is an attempt to redress the balance. U.S. officials appear to be gambling that al-Sistani, who aides say is alarmed by rising sectarian tensions, won't complain about a move to stop torture.


Posted by: Unaique Omosing3991 || 11/16/2005 05:56 || Comments || Link || E-Mail|| [310 views] Top|| File under:
Pentagon Confirms White Phosphorus Use in Fallujah
Pentagon officials acknowledged Tuesday that U.S. troops used white phosphorous as a weapon against insurgent strongholds during the battle of Fallujah last November. But they denied an Italian television news report that the spontaneously flammable material was used against civilians. Lt. Col. Barry Venable, a Pentagon spokesman, said that while white phosphorous is most frequently used to mark targets or obscure a position, it was used at times in Fallujah as an incendiary weapon against enemy combatants. "It was not used against civilians," Venable said.

The spokesman referred reporters to an article in the March-April 2005 edition of the Army's Field Artillery magazine, an official publication, in which veterans of the Fallujah fight spelled out their use of white phosphorous and other weapons. The authors used the shorthand "WP" in referring to white phosphorous. "WP proved to be an effective and versatile munition," the authors wrote. "We used it for screening missions at two breeches and, later in the fight, as a potent psychological weapon against the insurgents in trench lines and spider holes when we could not get effects on them with HE (high explosive)" munitions. We fired `shake and bake' missions at the insurgents, using WP to flush them out and HE to take them out." The authors added, in citing lessons for future urban battles, that fire-support teams should have used another type of smoke bomb for screening missions in Fallujah "and saved our WP for lethal missions."

The battle for Fallujah was the most intense and deadly fight of the war, after the fall of Baghdad in April 2003. The city, about 35 miles west of Baghdad on the Euphrates River, was a key insurgent stronghold. The authors of the "after action" report said they encountered few civilians in their area of operations.

Italian communists held a sit-in Monday in front of the U.S. Embassy in Rome to protest the reported use by American troops of white phosphorous. Italy's state-run RAI24 news television aired a documentary last week alleging the U.S. used white phosphorous shells in a "massive and indiscriminate way" against civilians during the Fallujah offensive. The State Department, in response, initially denied that U.S. troops had used white phosphorous against enemy forces. "They were fired into the air to illuminate enemy positions at night, not at enemy fighters."

The department later said its statement had been incorrect. "There is a great deal of misinformation feeding on itself about U.S. forces allegedly using `outlawed' weapons in Fallujah," the department said. "The facts are that U.S. forces are not using any illegal weapons in Fallujah or anywhere else in Iraq."

Venable said white phosphorous shells are a standard weapon used by field artillery units and are not banned by any international weapons convention to which the U.S. is a signatory. White phosphorous is a colorless-to-yellow translucent wax-like substance with a pungent, garlic-like smell. The form used by the military ignites once it is exposed to oxygen, producing such heat that it bursts into a yellow flame and produces a dense white smoke. It can cause painful burn injuries to exposed human flesh.
Burn Em Out, shoot em when they run!

EP
Posted by: Wheting Omuns4432 || 11/16/2005 00:00 || Comments || Link || E-Mail|| [520 views] Top|| File under:
Suspected torture centre found in Iraq
More than 170 malnourished detainees found at an Interior Ministry detention centre in Baghdad appear to have been tortured, the Iraqi prime minister says. The announcement by Prime Minister Ibrahim al-Jaafari on Tuesday came two days after US troops surrounded and took control of an Interior Ministry building in the Baghdad neighbourhood where the detainees were found. "I was informed that there were 173 detainees held at an Interior Ministry prison and they appear to be malnourished. There is also some talk that they were subjected to some kind of torture," al-Jaafari told reporters.

Al-Jaafari said said an investigation had been launched. An Iraqi Interior Ministry official also said on Monday that an investigation will be opened into allegations that ministry officers tortured suspects detained in connection with the country's on going fight against the foreign military presence in the country. Al-Jaafari said the detainees were moved into a better location and "medical care will be given to them".

The Interior Ministry is controlled by the majority Shia. Sunni leaders have accused Shia-dominated security forces of detaining, torturing and killing hundreds of Sunnis simply because of their religious affiliation. The prime minister did not say where the prison was located, but Major General Hussein Kamal, the Interior Ministry's undersecretary for security, said it was in the basement of a building in Baghdad's neighbourhood of Jadriyah.
Posted by: Fred || 11/16/2005 00:00 || Comments || Link || E-Mail|| [245 views] Top|| File under:
Israel-Palestine-Jordan
Jordan belt-bomb couple: How they caught wife
More details coming to light
MOMENTS after the deadly blast shook the Amman SAS Radisson on Wednesday night, Sajida Mubarak Atrous al-Rishawi ran out of the hotel.
She frantically hailed a cab and rushed back to her rented apartment in the Jordanian capital.
There was blood on the Iraqi woman's clothes.
As she remained holed up in her room, the landlord became suspicious.


"Fatimah, I'm really suspicious about that woman in 102!"
"Me, too, Mahmoud. She's got blood all over her and she didn't tip the taxi guy."

During that time, Jordanian police launched a massive hunt for suspects.


"Calling all cars! Be on the lookout for a woman with blood all over her! That is all!"

The Al-Qaeda in Iraq claimed that a husband and wife team were among the bombers - but police found only three male attackers' bodies.


"Any luck yet, Dr. Quincy?"
"Not yet, Sam. All of these guys have doinkers."
"Well, that's all the pieces they could find."
"Something doesn't add up, Sam!"

So word went out that the authorities were looking for a woman. That's when the landlord called the police.


"Hello? Police? There's a woman staying in my spare room. She's covered with blood and keeps hollering 'Out, out, damned spot!'"

Two days before the blasts, an Iraqi man approached the husband of landlady Umm Mahmoud al-Fayoumi, asking to rent a basement apartment for himself, his wife and two other Iraqi men in their building. Said Madam Mahmoud, 47: ''They said they were here to receive fertility treatment.


"I mean, with a face like she's got, we just can't get the room dark enough to conceive, if you know what I mean..."

"I remember asking myself, 'If that's the case, who were the two other men and why were they here?' ''


"Oh, them? They're here to shove me into the bedroom."

It was one of at least two apartments that the group rented in Tlaa' Ali, a middle-class area with a large Iraqi community. Sajida was caught in the second apartment rented by the group. On 9 Nov, the four Iraqis caught taxis to their targets. They would end up killing 60 at three different hotels. The apparent leader of the cell was Sajida's husband, Ali Hussein Ali al-Shamari. Wearing 10 kg explosives-packed belts wrapped around their waists, the couple entered the Radisson, which did not have metal detectors at the entrance.


I can remember the days of my lost youth, when a statement like that wouldn't have elicited a mental "Why not?"

They lingered outside the Philadelphia Ballroom, where Mr Ashraf Akhras and his bride, Nadia, were celebrating their wedding with some 300 Jordanian and Palestinian guests. They drew the suspicion of a hotel clerk, who asked what they were looking for. Ali Hussein replied that they were Iraqis and had never seen a Jordanian wedding party and asked if they could have a look, the security official said, citing witnesses and video camera footage obtained from blast site.


Interesting. They didn't just walk in on the wedding party at random; they actually wormed their way in.

Once inside, they staked out different parts of the ballroom. Ali Hussein took up position on the right, where men were sitting in the gathering, which was segregated in line with conservative Islamic tradition.


So they knew damned well it wasn't a Christian or Jewish or Buddhist or what-have-you wedding...

He was talking on his handphone constantly, witnesses told police.


Hope they can trace that call, might have just been to one of the other boomers to coordinate their strikes though

His wife, meanwhile, found a seat on the left, near chatting women and a handful of playing children. But when the moment arrived for her to trigger her explosives belt, there was a problem. She gestured to her husband that it wouldn't explode.


"Honey? It's busted. I think we should take it back to the store."

The couple met up near the doorway to the ballroom, and guests told the police they saw the husband angrily gesture towards the woman, telling her to leave.


"If you ain't gonna explode then beat it!"

As she moved towards the door, the lights went out and her husband jumped up onto a nearby dining table and detonated his belt, sending the ceiling crashing down and spraying ball-bearings across the room. It was not clear why the lights went out just before the blast, which killed at least 36 people, including the fathers of the bride and groom.


I'd guess that hubby was talking to a controller or accomplice, who cut the power as a signal. That'd imply he/she/it was in the room, by the light switches, or in the basement, next to the breaker box. My guess would be the latter. In either case, it would imply that the wedding (and likely some of its guests) was the target, which'd mean Debka was right again.

In a televised confession aired after her arrest four days later, Sajida said, ''My husband detonated (his bomb), I tried to explode (my belt) but it wouldn't.'' After running out to the street, Sajida hailed a taxi and told the driver to head to her apartment, but was confused about the address. She was able to navigate by landmarks to the second apartment rented by the group. When she was caught, the unexploded vest was still with her.


I wonder if she was still wearing it, hoping it would work?

Between the attacks and her capture, however, Sajida tried to find an escape, getting in contact with the family of her sister's Jordanian husband, Nidal Arabiyat. Nidal was the chief bomb-maker for Abu Musab al-Zarqawi, Al-Qaeda's leader in Jordan. He was killed last year fighting US troops. Sajida's two brothers were killed in US operations. It's said she was seeking revenge for their deaths.
Posted by: Steve || 11/16/2005 15:43 || Comments || Link || E-Mail|| [387 views] Top|| File under:
Jordan questioning the relatives of failed bomber
Jordan's security forces are questioning the Jordanian relatives of an Iraqi woman who took part in last week's triple suicide bombings that killed 54 people in Amman hotels, security sources said on Wednesday.

They said several Jordanians were being "interrogated for possible strong links" with the bombers belonging to al Qaeda in Iraq, which is led by Jordanian militant Abu Musab al-Zarqawi.

They said Sajida al-Rishawi, who confessed on television on Sunday she had tried to blow herself up alongside her husband, had gone to the city of Salt near Amman after the bombings.

"She went to seek Jordanian relatives of a sister who had married a Jordanian militant who died in Iraq and we are now interrogating people who contacted her," one source said.

The source, who asked not to be named, did not say how many people had been detained as suspects in Salt.

Jordanian officials who announced Rishawi's arrest on Sunday identified her as a sister of Samir Mubarak Atrous al-Rishawi, a former Zarqawi aide who was killed by U.S. forces in Iraq.

The woman bomber's sister was married to Nidal Arabiyat, a Jordanian militant from Salt who was killed in clashes with U.S. forces in Iraq in 2003, security sources said. They said Arabiyat was an explosives expert who had been with Zarqawi in northern Iraq before the U.S.-led invasion.

Officials have also said the bombers acted on their own and deliberately avoided contact with Jordanians to evade the security services. It was not clear whether those arrested in Salt were now suspected of prior involvement in the plot.

Police have stepped up searches in Salt, a city that has earned a reputation for Islamist militancy over the years after scores of volunteers secretly left to fight against the Soviet army in Afghanistan and U.S.-led forces in Iraq.

Al Qaeda in Iraq has said in a statement that three Iraqi men and the wife of one of them had bombed the hotels.

"This statement was crucial. It gave us leads that helped us capture the woman," said another security source.

Most of those who died were Jordanians attending weddings at the hotels, which are also frequented by diplomats, aid workers, journalists and security contractors working in Iraq.

Officials have said the team entered Jordan four days before the blasts, rented a flat in a middle-class district of Amman and used belts packed with 5-10 kg (11-22 lbs) of explosives.
Posted by: Dan Darling || 11/16/2005 10:16 || Comments || Link || E-Mail|| [264 views] Top|| File under:
Jordan Releases Details on Would-Be Bomber
The would-be suicide bomber in the Jordan hotel attacks wasn't arrested in Amman, as officials previously said, but in the northeastern city of Salt, where she sought help from "relatives," the prime minister said Wednesday. Prime Minister Adnan Badran said that after the failed detonation, Sajida Mubarak al-Rishawi fled to a furnished apartment that she and the other three Iraqis involved in the suicide attacks had rented in Amman's suburbs.

"She (later) went on to Salt because one of her relatives" lived there, Badran told reporters. While in Salt, "they reported about her and she was seized there," he added. He could not say whether it was her relatives who reported her to authorities Al-Rishawi confessed on television Sunday to planning to blow herself up in one of the three Amman hotels struck in last week's attacks in the Jordanian capital that killed 61 people. Her husband detonated his belt of explosives in the Radisson SAS hotel, but al-Rishawi told viewers that her detonator failed to activate.

Police believe al-Rishawi may provide vital clues to al-Qaida in Iraq and possibly al-Zarqawi's whereabouts. But her interrogation is going slowly among an increasing sense she played only a small part in the operation. The questioning is expected to last a month and she will be tried in a Jordanian military court, where she could be charged with conspiring to carry out a deadly terrorist attack, a crime that can carry the death penalty.

Security officials say al-Rishawi's sister was married to a Jordanian who lived in Salt, 15 miles northeast of Amman. A security official has identified the Jordanian husband of al-Rishawi's sister as Nidal Arabiyat, who was reported killed in fighting U.S. troops West of Baghdad in February 2004.

Cue "Family Affair" theme music

When Nidal's father, Sheikh Mohammad Arabiyat, was asked Tuesday whether al-Rishawi had contacted the family for help, he refused to comment, telling The Associated Press: "Check this with the Intelligence Agency." Badran also reaffirmed that the security services believe no Jordanian was involved in the Nov. 9 attacks.

But Jordan's King Abdullah II said he was not so sure in an interview with Corriere della Sera published Wednesday. Asked whether any Jordanians were involved, the king told the Italian newspaper, "Maybe."
"Now we know a lot more. There might even be more people involved whom we are hunting for," he added.
Posted by: Steve || 11/16/2005 09:30 || Comments || Link || E-Mail|| [244 views] Top|| File under:
Paleo Boomer Boy Busted
A Palestinian 16-year boy was intercepted trying to smuggle an explosive vest past the Hawara checkpoint south of Nablus Wednesday.
The vest was made of six pipe bombs. The barrier was shut down temporarily for its examination


Posted by: Steve || 11/16/2005 09:09 || Comments || Link || E-Mail|| [331 views] Top|| File under:
Science & Technology
Marines Quiet About Brutal New Weapon
War is hell. But it's worse when the Marines bring out their new urban combat weapon, the SMAW-NE. Which may be why they're not talking about it, much.

This is a version of the standard USMC Shoulder Mounted Assault Weapon but with a new warhead. Described as NE - "Novel Explosive"- it is a thermobaric mixture which ignites the air, producing a shockwave of unparalleled destructive power, especially against buildings.

JPGA post-action report from Iraq describes the effect of the new weapon: "One unit disintegrated a large one-storey masonry type building with one round from 100 meters. They were extremely impressed." Elsewhere it is described by one Marine as "an awesome piece of ordnance."

It proved highly effective in the battle for Fallujah. This from the Marine Corps Gazette, July edition: "SMAW gunners became expert at determining which wall to shoot to cause the roof to collapse and crush the insurgents fortified inside interior rooms."

The NE round is supposed to be capable of going through a brick wall, but in practice gunners had to fire through a window or make a hole with an anti-tank rocket. Again, from the Marine Corps Gazette:
"Due to the lack of penetrating power of the NE round, we found that our assaultmen had to first fire a dual-purpose rocket in order to create a hole in the wall or building. This blast was immediately followed by an NE round that would incinerate the target or literally level the structure."

The rational for this approach was straightforward:
"Marines could employ blast weapons prior to entering houses that had become pillboxes, not homes. The economic cost of house replacement is not comparable to American lives...all battalions adopted blast techniques appropriate to entering a bunker, assuming you did not know if the bunker was manned."

The manufacturers, Talley, make bold use of its track record, with a brochure headlined Thermobaric Urban Destruction."

The SMAW-NE has only been procured by the USMC, though there are reports that some were 'borrowed' by other units. However, there are also proposals on the table that thousands of obsolete M-72 LAWs could be retrofitted with thermobaric warheads, making then into effective urban combat tools.

But in an era of precision bombs, where collateral damage is expected to be kept to a minimum, such massively brutal weapons have become highly controversial. These days, every civilian casualty means a few more "hearts and minds" are lost.

Thermobaric weapons almost invariable lead to civilian deaths. The Soviet Union was heavily criticized for using thermobaric weapons in Afghanistan because they were held to constitute "disproportionate force," and similar criticisms were made when thermobarics were used in the Chechen conflict. According to Human Rights Watch, thermobaric weapons "kill and injure in a particularly brutal manner over a wide area. In urban settings it is very difficult to limit the effect of this weapon to combatants, and the nature of FAE explosions makes it virtually impossible for civilians to take shelter from their destructive effect."


The thermobaric weapons used in Afghanistan by the Russians were far more destructive. Things such as air-dropped propane munitions that would kill everyone out in the open over a half-square mile area. No comparison.
Posted by: Anonymoose || 11/16/2005 16:49 || Comments || Link || E-Mail|| [327 views] Top|| File under:
Southeast Asia
2 Abu Sayyaf camps now under Filippino control
Government troops have captured two camps belonging to the Abu Sayyaf bandit group, but bad weather has slowed down the offensive against the fleeing gunmen that has cost the lives of at least four soldiers, the military said yesterday.

Troops pursuing the Abu Sayyaf and followers of jailed Moro leader Nur Misuari reported they recovered ammunition for rockets, mortars and grenade launchers from two camps in Indanan town on Jolo island late Monday.

One of the camps belonged to Misuari loyalists in Marang village and the other was a "forward base" of the Abu Sayyaf in Bud Kapuk, both in Indanan town.

The military yesterday released a revised casualty figure, reporting that four Marines had been killed and 12 other Marines and 10 Army soldiers had been wounded since a gun battle erupted late Friday followed by sporadic clashes in Marang village between government troops and a combined force of the Abu Sayyaf and the so-called Misuari Breakaway Group (MBG).

It had initially reported that seven soldiers were slain.

There were no encounters reported yesterday.

At least 17 Moro gunmen, including Abu Sayyaf leader commander Mammah, were killed, the military said basing its figures on radio intercepts and ground reports.

But Southern Command spokesperson Colonel Domingo Tutaan said no bodies were found at the Abu Sayyaf camp, only bloodstained backpacks and personal belongings.

He said soldiers later destroyed several bunkers and trenches in the encampment.

Brigadier General Alexander Aleo, commander of the anti-terror Task Force Comet in Jolo, said heavy rains were affecting the offensive.

Aleo said the Abu Sayyaf gunmen were allegedly aided by followers of Misuari, who signed a peace accord with the government in 1996.

Armed Forces spokesperson Colonel Tristan Kison told reporters in Manila that the dense jungle of Jolo, where visibility is often limited to 10 meters, was also hampering the operation.

Lieutenant Colonel Pablo Lorenzo said the heavily fortified base in Bud Kapuk belonged to the group led by Umbra Jumdail, alias Doc Abu.

Lorenzo said the encampment had 15 bunkers, which could accommodate from 80 to 100 persons.

Col. Juancho Sabban, 3rd Marine Brigade commander, said the MBG camp belonged to the group of Khaid Adjibun, Misuari's chief of staff in Sulu province, and could hold up to 500 people.

In Cotabato City, MNLF chair Hatimil Hassan urged the military to halt the offensive, saying the fighting has already displaced at least 200 civilians.

A man and his wife were wounded by shrapnel, the only civilian casualties reported so far.

Hassan said he had sent emissaries to Sulu to convince Ustadz Habier Malik's group to stop the fighting.

Lt. Col. Mark Zimmer, public affairs officer of the Joint Special Operation Task Force Philippines (JSOTFP), said US soldiers conducting humanitarian work in the province would not be pulling out even as tensions mounted in Sulu.

Aleo said no US personnel were involved in the Indanan operation. At least 30 US servicemen have been in Sulu since last month.
Posted by: Dan Darling || 11/16/2005 10:28 || Comments || Link || E-Mail|| [268 views] Top|| File under:
Bali bombing suspects detained
Three men detained as part of Indonesian police raids last week in which a top Asian militant was killed have been named suspects over October's bombings on Bali island, an officer said on Wednesday.

They are the first suspects named in the wake of the suicide bombings at three restaurants on the Indonesian resort island on October 1, which killed 20 people.

Police said the men were recruits of Malaysian Azahari bin Husin, a master bombmaker, who was killed last Wednesday in a shootout with police in East Java province. Police have already linked Azahari to the latest Bali attacks.

The three men were picked up in the central Java city of Semarang last week.

Asked by reporters if they were the first suspects in police custody, Bali police spokesman Antonius Reniban said: "At this moment, those we have in Bali are these three."

Reniban said they were being investigated under the anti-terrorism law on suspicion of providing assistance to the bombers who blew up their explosives-laden backpacks on October 1.

"These three people were arrested in Semarang. They have been brought here so we can intensify the investigation in relation to the cases at Kuta and Jimbaran," Reniban said, referring to the locations of last month's attacks.
Posted by: Dan Darling || 11/16/2005 10:11 || Comments || Link || E-Mail|| [251 views] Top|| File under:
Abu Sayyaf shells Filippino military as battle rages on
Suspected Islamic militants linked to al Qaeda fired shells at Philippine troops on Wednesday as the rebels fled their hideouts in another part of the southwestern island of Jolo, army officials said.

About 29 people, including four soldiers, had been killed and dozens wounded in three days of fighting with members of the Abu Sayyaf group in mountains near the town of Indanan, said Colonel Domingo Tutaan, an army spokesman in the southern Philippines.

"Our troops came under heavy mortar fire this morning," he told reporters. "We did not suffer any casualties. The projectiles did not hit their targets. Unfortunately, a mosque and several houses in the area were destroyed."

Tutaan said the first barrage came when soldiers were having breakfast in the town of Panamao in another part of Jolo island. Two hours later, mortar shells rained down on a marine battalion's base in the area, he said.

After rebel shelling early this week, the community around the military camp was abandoned before the latest mortar attack, Tutaan said. Dozens of houses made of light materials were damaged or destroyed.

Tutaan said army soldiers and marines stumbled upon a hastily abandoned rebel camp in Indanan town, the scene of three days of fighting since last week. Thousands of empty shells, food and clothing were found in foxholes and bunkers, he said.

It was the third in a network of rebel hideouts to fall under government control. The base had deep trenches and a mess hall able to hold more than 50 people, Tutaan said.

Fighting around Indanan began on Friday when soldiers on a mission to capture Radullan Sahiron, a one-armed Abu Sayyaf commander, ran into a large group of militants.

An estimated 25 guerrillas were killed in the clashes, but only three bodies were found at the scene. It was not possible to independently confirm the rebel or military casualties.
Posted by: Dan Darling || 11/16/2005 10:10 || Comments || Link || E-Mail|| [250 views] Top|| File under:
Al-Qaeda directly funding Abu Sayyaf along with JI, witness testifies
A CONFESSED terrorist whose group allegedly plotted bomb attacks in Metro Manila has admitted that Osama bin Laden's al-Qaeda international terror network was directly funding the Abu Sayyaf bandit group and had bankrolled the activities of his own group, the Rajah Solaiman Movement. Malik Alimuddin last week turned state witness in the case against his fellow members in the RSM, a group of Christians who had converted to Islam. He was arrested in a police raid last month along with RSM founder Ahmad Santos (also known by the aliases Hilarion del Rosario Santos/

Abu Hamza

/Abu Hamid al-Luzon).

In a sworn statement to state prosecutors, Alimuddin said he had maintained an account in the state-run Land Bank of the Philippines where money from the al-Qaeda-linked Jemaah Islamiyah Southeast Asian terror group and other "foreign" supporters was being wired to finance their operations. The account was opened in the Landbank branch in Zamboanga City on the instructions of Abu Sayyaf chief Khadaffy Janjalani and Hilarion Santos, he said. "Funds from the Jemaah Islamiyah and the al-Qaeda were being sent to that account. The money that goes to that account is used by the Abu Sayyaf and the RSM in their armed struggle against the government," Alimuddin said.

He agreed to open the bank account to government investigators. Alimuddin said the Abu Sayyaf had tapped Santos to form the RSM to encourage Christians to turn against the government. Intelligence agencies have identified the RSM as a major threat because many of its members can blend in easily in Manila to hit "soft targets." It is not known how many members the group has. Alimuddin said the brothers Hilarion and Dawud Santos (also known as Tyrone del Rosario) were active RSM members.

Last February 14, the Abu Sayyaf, with the help of Alimuddin's group, staged three simultaneous bomb attacks in the Makati financial district and in two Mindanao cities, killing six and wounding more than 100. Shortly after, troops recovered a ton of explosives from Dawud Santos. The explosives were allegedly for a truck bomb attack on the United States Embassy. "The Abu Sayyaf and the RSM have long had connections with the Jemaah Islamiyah and al-Qaeda. The people who trained us in bomb making are foreign members of the JI," Alimuddin said. He said local terror groups also received support from some policemen and even media people in Mindanao and Manila.

Senior State Prosecutor Emmanuel Velasco yesterday submitted Alimuddin's extrajudicial confession, which he made on October 17, to the Makati Regional Trial Court which is trying the Santos brothers, Janjalani and 18 others for terror activities, including the Valentine's Day bombing in Makati. Velasco also submitted to the court the sworn statement of Abu Sayyaf member Gappal Bannah, alias Boy Negro, who had also turned state witness. Bannah claimed that Dawud Santos was one of the people who delivered to him the bombs that were used in the Valentine's Day bombing.

Court proceedings against the alleged RSM members were suspended yesterday after defense lawyers told the court that one of the accused was a minor. Makati Judge Encarnacion Moya suspended the hearing and ordered the defense to submit proof that the accused was under 18 years old. Moya's court, a regular trial court, does not have jurisdiction over cases in which minors are involved. Cases involving minors, whether as accused, witnesses or complainants, are to be tried in designated family courts. Moya said the question of whether her court had jurisdiction over the case must first be resolved.

Velasco said that other than causing a little delay in the case's progress, the transfer to a juvenile court would not affect the government's case. The minor, who is said to be 17 years old, is in the custody of the Intelligence Service of the Armed Forces of the Philippines after she was arrested in Zamboanga last month along with Alimuddin, Hilarion Santos, his wife Hannah Santos, Nururrija Amdal, Mursidi Balao, Ismael Idiris and Bodot Abdullah. The other accused include Dawud Santos, who is out on bail while being tried on charges of illegal possession of explosives, and Abu Sayyaf leaders Khaddafy Janjalani and Jainal Sali, alias Abu Solaiman, who are both at large.
Posted by: Dan Darling || 11/16/2005 10:07 || Comments || Link || E-Mail|| [269 views] Top|| File under:
Thai villagers shot dead in raid
At least nine villagers have been shot dead and nine others wounded in a raid by suspected Islamic militants in Thailand's troubled south.
Hand grenades and guns were allegedly used in the attack on several homes in Narathiwat province, witnesses said . Officials claimed the victims were targeted because they had co-operated with the government in its crackdown on the ongoing Islamic insurgency.

The ambush took place in a village in the district of Rangae early on Wednesday morning. About 10 armed men entered the homes and killed four men, one woman and four children, said Police Lt Jenwit Hunsiem. Nine others were admitted to the local hospital, he added. "It's the really brutal work of militants," Narathiwat regional governor Pracha Tearat told the AFP news agency . "They kill everyone if they learn that those people take sides with the government."

Two weeks ago, suspected militants placed bombs at a restaurant, a prison and power plants in Narathiwat's state capital, which bears the same name as the province. One person was injured in the attack on the prison.
Posted by: Steve || 11/16/2005 08:53 || Comments || Link || E-Mail|| [257 views] Top|| File under:
Syria-Lebanon-Iran
4 Australian women arrested with gun parts
FOUR Australian women have been detained while trying to board a plane in Syria, reportedly after gun parts were found inside a child's toy.

The Department of Foreign Affairs (DFAT) said two women from Victoria and two from NSW were with two Iraqi women when they were detained at Damascus airport on Tuesday.
All six were of Iraqi origin, the department said.

A DFAT spokesman would not confirm media reports that the group was detained after a disassembled gun was found inside a toy being carried by a child with the women.

The ABC has quoted a Syrian police source and a diplomatic source as saying the women entered the airport in the Syrian capital with a child.

They said the women were detained after the gun parts were found in a toy the child was holding.

The women were reportedly trying to board a flight bound for Australia.
The DFAT spokesman said one of the Australian women was accompanied by her son.

"Consular officials from Cairo are seeking to confirm the reports and to provide consular assistance to the group," he said.

Syrian police were questioning the women, the ABC reported.
Posted by: Oztralian || 11/16/2005 17:02 || Comments || Link || E-Mail|| [326 views] Top|| File under:
Man Acquitted For Murder Of Canadian Journalist
Tehran, 16 Nov. (AKI) - The sole defendant in the trial for the death of Canadian photo-reporter, Zahra Kazemi in Tehran in July 2003, has been acquitted by an appeals court. The court has absolved Reza Ahmadi, "because the inquiries carried out to date on other accused have not been satisfactory, it is not possible to condemn one of the co-defendants". Kazemi, 54, a Canadian of Iranian origin, was arrested in June 2003 after taking photos of demonstrations outside a Tehran prison.
She died in a Tehran hospital on 10 July 2003 after falling into a coma, having received head injuries during more than three days of interrogation.

Zahra Kazemi's son, Stephan Hashemi, contacted by phone in Canada, said the sentence was "not surprising, given that we are talking about justice in a country where reading a book is a crime punishable with prison or torture". Hashemi told Adnkronos International (AKI) that he did not expect anything from the Tehran courts. "What I want is an international trial against the murderers of my mother, whose only crime was to conduct honestly her profession as photo-reporter".

In April this year, the Iranian Judiciary rejected the Canadian demands to return Kazemi's body and to hold an independent autopsy, arguing that Kazemi was Iranian and that only the Iranian judiciary had jurisdiction in this case. According to a parliamentary inquiry, carried out under the previous legislature, the orders to kill Zahra Kazemi came from Tehran's chief prosecutor, Saiid Mortazavi.

OK, Canada, what ya gonna do?
Posted by: Steve || 11/16/2005 15:24 || Comments || Link || E-Mail|| [265 views] Top|| File under:
Galloway: Assad speech Is a Pride for Every Honest and Free Arab
Rantburg: Galloway speech is a Shame for Every Honest and Free Man


President Bashar al-Assad's speech is a pride for every honest and free Arab, British MP said in a dialogue symposium in Damascus University yesterday. "Pressures which Syria is exposed to comes in the framework of the US-Zionist schemes to hegemony the region and size its treasures," George Galloway added, stressing that no free Arab country can accept the aggression on Syria . " It is the time for all honest all over the world to stand by Syria to confront such pressures and deluding campaigns she is facing due to her principled national stances." He noted.

Galloway criticized report of the UN investigation committee on assassination of former Lebanese Premier Rafik Hariri, saying: " The report was prepared in advance as it was planned to and to the assassination crime by Syria 's enemies." He also criticized those who call themselves as " Syrian opposition" clarifying that the real national opposition is to stand by your country and not against it to serve own interests at the expense of the peoples blood.
" The strong national unity and religious coexistence that Syria enjoys will be a well-fortified front in the face of all the greedy who work to draw a new map for the region through dividing it into small conflicted states easy to be controlled on the pretext of spreading democracy." Galloway said.

He renewed criticism of the war on Iraq, inquiring why the U.S., as long as it claims democracy, didn't stop its war on Iraq in spit of all anti-war demonstrations all over the world. " The US administration has lost its credibility and popularity in front of the US and world public opinion, " he added, indicating that most of its members and army officers are prosecuting because they lied on the people and the same thing is applied to the British government. The MP warned against the mass media deluding campaigns aim at obliterating the Arab culture and the national identity of the Arab Nation, affirming that this stage necessitates more wisdom for facing the dangerous challenges.
Posted by: Steve || 11/16/2005 13:57 || Comments || Link || E-Mail|| [261 views] Top|| File under:
Syria arrests armed Iraqi national boarding Gulfair
An authoritative source told KUNA that security authorities have been searching the plane to know whether the Iraqi gunman was accompanied by others. The gunman is being questioned to know his real motives.

Gun found in bag of Iraqi woman, plane flies safely
A Gulf Air passenger plane took off to Manama safely from Damascus International Airport on Tuesday after the flight was delayed due to location of a gun in a bag, a Bahraini diplomatic source said. The source told Kuwait News Agency (KUNA) that the flight was delayed after the Syrian authorities detained seven Iraqi women who tried to board the plane with a gun concealed in one of their bags.

Preliminary interrogations revealed that a man, who did not show up at the air facility, was expected to accompany them on the flight. The women and the suspicious male carried Australian passports. The gun was laden into a toy in one of the bags of the women. Earlier reports indicated at arrest of a man who tried to fly aboard the plane with the concealed gun.
Posted by: Fred || 11/16/2005 00:00 || Comments || Link || E-Mail|| [267 views] Top|| File under:
Africa: North
Islamists warn Morocco launching crackdown
Morocco's intelligence services are carrying out a major crackdown against suspected Islamic militants, and have formed squads of tribal leaders and vendors of "moderate" literature and tapes to people outside mosques, a message posted to Islamist websites on Wednesday warned.
Headed 'Latest News from Morocco' it tells the "mujahadeen" to be "very careful". "The biggest US secret services operation in Africa has long been stationed in the city of Tangiers," the message says."In Morocco, people are happy to accept religious observance, especially young men and women, who have recently begun to wear the veil. Victory is close at hand if God wills it," the message concludes.

The message, signed by a certain Abu Musab al-Iraqi, is apparently targeted at jihadists abroad who may be planning terrorist attacks in Morocco - a NATO partner country and one of the United States' allies in its war on terror, as well as an exponent of moderate Islam.

Young Moroccans are favourably disposed to radical Islam and al-Qaeda leader Osama bin Laden's jihadist message, according to al-Iraqi. The message is likely to increase Moroccan intelligence services' already heightened state of alert. Analysts believe Morocco is third on al-Qaeda's list of target countries, after Saudi Arabia and Jordan, according to Moroccan daily al-Alam, which quotes unnamed Moroccan secret service sources. Earlier this month, immediately after the end of the fasting month of Ramadan, a number of messages, signed by the Moroccan Armed Islamic group, which threatened the 'apostate' government of Morocco, appeared on Islamist websites.
Posted by: Dan Darling || 11/16/2005 12:40 || Comments || Link || E-Mail|| [267 views] Top|| File under:
Terror Networks & Islam
Innocent Terrorists Strike Again
November 16, 2005:A former detainee at Guantanamo Bay, Rasul Kudayev, was recently detained by Russian security forces for his part in planning attacks on police in the Kabardino-Balkariya region in the Northern Caucasus (the most famous hotbed of Islamist violence is in Chechnya), which killed 45 people (not counting the 94 attackers). This detainee was captured in Afghanistan in October, 2001, and was released in 2004.

This is not the first time releasing an al-Qaeda member has come back to haunt the world. In 2001, an Iraqi member of al-Qaeda by the name of Ahmed Hikmat Shakir was captured in Qatar. A search turned up contact information for the safehouses used in the 1993 bombing of the World Trade Center and information on Project Bojinka, an al-Qaeda plot to blow up a dozen airliners in 1995. Shakir had also attended the January 2000 al-Qaeda summit where the attacks of September 11, 2001 were planned (he was working as a greeter at the Kuala Lampur airport – a job acquired through the Iraqi embassy), was released shortly afterwards, and was recaptured in Jordan and interrogated. After pressure from Amnesty International, he was released, and fled to Baghdad.

This is something often ignored in the media, which has pushed the "prisoner abuse" issue at Guantanamo Bay and in Iraq (most notably the Abu Ghraib scandal). Human rights groups will probably not discuss the 45 deaths that a former detainee is responsible for, nor will they even admit that there is another side to the issue of detainees. Kudayev is not the first detainee who has resumed fighting for al-Qaeda after being released. The Department of Defense is aware of at least a dozen others who have been re-captured, having re-joined al-Qaeda in its fight against coalition forces in the war on terror.

This places the people running Guantanamo Bay in a conundrum. On one hand, they get flak from human rights groups and the media over the rights of detainees captured while engaged in hostilities against coalition forces in the war on terror. On the other hand, when detainees resume fighting for al-Qaeda, there is a chance coalition troops will be killed, and that will often lead to criticism for letting the detainee go – sometimes from the same people who criticized the existence of the camps at Guantanamo Bay in the first place. The case of Rasul Kudayev will not be the last time that a detainee will re-join al-Qaeda. The only question is when the next situation will occur.
Posted by: Steve || 11/16/2005 09:37 || Comments || Link || E-Mail|| [333 views] Top|| File under:
Afghanistan-Pak-India
Official: Al-Qaida Boosts Afghan Activity
KABUL, Afghanistan (AP) - Osama bin Laden's al-Qaida network has increased its activities in Afghanistan, smuggling in explosives, high-tech weapons and millions of dollars in cash for a resurgent terror campaign, the defense minister said Wednesday. A number of Arabs and other foreigners have entered Afghanistan to launch suicide attacks, Defense Minister Rahim Wardak said in an interview with The Associated Press.

His comments came after an unprecedented series of suicide assaults - the latest on Wednesday when a bomber attacked a U.S. military convoy, killing three civilians. "There has been ... more money and more weapons flowing into their hands in recent months," he said. "We see similarities between the type of attacks here and in Iraq."

Wardak said al-Qaida militants and other foreign Islamic extremists had teamed up with local Taliban rebels. "There is no doubt that there is a connection between Taliban and al-Qaida and some other fundamentalists," he said. "In most cases, the suicide bombers are foreigners ... from the Middle East, from neighboring countries. ... It is a new trend."

Where the hell has he been? We could have told him that

But he said not all the suicide assailants were extremists and that some had been duped into carrying explosives. "There have been some cases where people have been used without knowing that they are being fixed with explosives and someone else detonated it from a distance," he said. Until two months ago, suicide bombings were relatively rare in Afghanistan, unlike in Iraq. But since then, nine such assaults have been used nationwide.

Wednesday's attack in Kandahar, a former Taliban stronghold, which also wounded four civilians, came two days after militants used twin suicide car bombs to attack NATO peacekeepers in the capital, Kabul, killing a German soldier and eight Afghans.
Posted by: Steve || 11/16/2005 09:12 || Comments || Link || E-Mail|| [245 views] Top|| File under:
Africa: Horn
Darfur peacekeepers vehicle boost
A Sudanese decision to allow into Darfur 105 armoured personnel carriers, to protect civilians and aid workers, has been welcomed by the African Union. The authorities changed their mind on their deployment in the troubled region, after pressure by diplomats. The AU has nearly 7,000 peacekeeping troops in the region, trying to monitor a tattered ceasefire. The vehicles should begin arriving on Friday. The AU said it would give them more mobility to respond to incidents.

At the moment peacekeepers travel in the back of pick-up trucks making an easy target for Darfur's many armed groups. Early last month four Nigerians were killed when they came across a truck being looted. Then, to great embarrassment, 40 peacekeepers were taken hostage by a rebel group and ended up being rescued by a rival one.

Canada's offer of the APCs has been waiting approval by the Khartoum government for over two months. They wanted just 35. Now following intense international lobbying, the vehicles should begin arriving.
A spokesman for the African Union in Khartoum said improved security for the peacekeepers would allow the mission to better protect both civilians and humanitarian convoys. Two million people are still living in Darfur's overcrowded camps, prevented from returning home by continuing violence.
Posted by: Steve || 11/16/2005 08:50 || Comments || Link || E-Mail|| [254 views] Top|| File under:
Afghanistan-Pak-India
Three more held in J&K for Delhi blasts
Three persons are understood to have been detained in Srinagar by Delhi Police in connection with the serial blasts in the national capital. A team of Delhi Police picked them up over the last three days on the basis of leads provided by Tariq Ahmed Dar, the alleged Lashkar-e-Taiba terrorist who masterminded the October 29 serial blasts and was arrested on November 10, sources said. While Hanief Ahmed Dar was detained from Kawdara area in downtown Srinagar on Sunday evening, Imtiaz Ahmed was held from Chanpora area in the city on Monday morning, the sources said. The identity of the third man was not known. The three had been taken to Delhi for further questioning, the sources said. However, senior officials of the Delhi Police's Special Cell, which is conducting the investigations into the blasts, were tight-lipped about the entire episode. Dar, who also functioned as the spokesman of LeT in the Kashmir Valley, had told his interrogators that the RDX used in the blasts had been smuggled into Jammu and Kashmir from across the Line of Control, sources said. All of the [suspects] were believed to be Pakistanis and security in markets in Delhi and the Metro had been increased after it emerged that they had identified eight places in the city to carry out a second string of explosions, the sources said.
Posted by: Seafarious || 11/16/2005 00:05 || Comments || Link || E-Mail|| [248 views] Top|| File under:
Delhi Metro was L-e-T's next target
The Lashker-e-Taiba terrorists, who carried out the serial blasts here on October 29, had planned another strike in the capital soon and had identified seven places and the Metro rail as targets. Investigations after the arrest of Tariq Ahmed Dar, the alleged LeT terrorist who had masterminded the attacks, revealed that the group was ready to carry out another string of blasts at various places including crowded markets, police sources said on Tuesday without specifying the targets. In view of the revelations, security at these places had been stepped up considering that all the four terrorists who triggered the October 29 explosions were still at large. All of them are Pakistani nationals and are believed to be still somewhere in the country, the sources said. Delhi Police are also believed to have detained three people in Kashmir and are questioning them. Delhi Police expects to extract a lot of information about LeT's plans from Dar as he is believed to be ranking very high in the outfit's hierarchy. Dar, who was acting as a 'spokesman'' for LeT in Kashmir, had direct contacts with the outfit's chief Hafiz Mohammad, who is based in Muridke near Lahore in Pakistan. The two have been telephonically in touch. He had been taken to the sites of the blasts in Delhi to verify his statements. He may also be taken to Jammu and Kashmir soon for the same purpose and to identify more of his accomplices.
Posted by: Seafarious || 11/16/2005 00:00 || Comments || Link || E-Mail|| [274 views] Top|| File under:
BLA Claim Car Bombing in Pakistan
An ethnic rebel group claimed responsibility for a car bombing Tuesday in downtown Karachi that hit a KFC restaurant and rattled the offices of a state-run petroleum company, killing at least three people. Police were investigating the claim made by the Baluchistan Liberation Army, which is demanding more revenues for gas extracted from its impoverished corner of southwestern Pakistan. The blast marked the first time the group has claimed responsibility for an attack outside Baluchistan, where it has launched occasional bomb and rocket attacks against security forces and gas pipelines.

"We did it to protest, and we did it to pressure the government to get our rights," Chakar Azam, a spokesman for the Baluchistan Liberation Army, said in a phone call to The Associated Press. The bomb, concealed in a stolen car parked outside the KFC, went off Tuesday morning as commuters were heading into downtown Karachi, Pakistan's business hub and largest city. In addition to the three people killed, 22 were injured.
Posted by: Fred || 11/16/2005 00:00 || Comments || Link || E-Mail|| [254 views] Top|| File under:
Taleban Claim Responsibility for Kabul Blasts in NWFP
A self-styled Taleban spokesman took officials and journalists in the North Western Frontier Province by surprise when he surfaced briefly to hold a press conference. The spokesman calling himself Dr. Hanif, claimed that "Taleban proudly claimed responsibility for the Kabul blasts" in an impromptu press conference and bravely quickly disappeared. He also listed the actions taken by Taleban have taken against the ISAF (International Security Assistance Force) operating in Afghanistan. He said Taleban were mainly targeting the ISAF and the National Assembly of Afghanistan.


"We dunnit and we're glad!"

The claims brought about an irate response from NWFP officials, who said that these statements were highly irresponsible, especially at a time when most of the NATO troops based in Afghanistan have been deployed in Pakistan to provide medical and technical assistance to the Oct. 8 earthquake victims.


They haven't gotten their relief check yet, I see...

Reacting to this report, a senator from the province, Waqar Khan, said these elements are friends of nobody. "In my constituency, that is Dera Ismail Khan, neighboring Waziristan, such militants who claim to be Taleban or so-called freedom fighters are properly chased and arrested."


"Not very often, of course, but quite properly..."

An MPA (Member of Provincial Assembly) from the Frontier, Zar Gul Khan, condemned Dr. Hanif's statement and said these terrorists should not use the soil of Pakistan for their inhuman activities.


"You're gonna get us all in trouble! Wait until the check clears!"

Other politicians were of the view that these elements are trying to spoil the warming relations between Pakistan and the Karzai administration while trying to jeopardize the Pak-Afghan efforts to curb terrorism in the region.


Gee. Golly. Shucks. Y'think?
Posted by: Fred || 11/16/2005 00:00 || Comments || Link || E-Mail|| [254 views] Top|| File under:
Who's in the News
95
[untagged]
Bookmark
E-Mail Me
The Classics
The O Club
Rantburg Store
The Bloids
The Never-ending Story
Thugburg
Gulf War I
The Way We Were
Bio
Merry-Go-Blog
Hair Through the Ages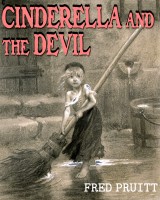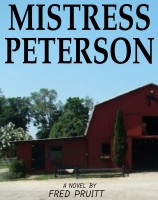 On Sale now!


A multi-volume chronology and reference guide set detailing three years of the Mexican Drug War between 2010 and 2012.

Rantburg.com and borderlandbeat.com correspondent and author Chris Covert presents his first non-fiction work detailing the drug and gang related violence in Mexico.

Chris gives us Mexican press dispatches of drug and gang war violence over three years, presented in a multi volume set intended to chronicle the death, violence and mayhem which has dominated Mexico for six years.
Click here for more information


Meet the Mods
In no particular order...


Steve White
Seafarious
Pappy
lotp
Scooter McGruder
john frum
tu3031
badanov
sherry
ryuge
GolfBravoUSMC
Bright Pebbles
trailing wife
Gloria
Fred
Besoeker
Glenmore
Frank G
3dc
Skidmark
Alaska Paul



Better than the average link...



Rantburg was assembled from recycled algorithms in the United States of America. No trees were destroyed in the production of this weblog. We did hurt some, though. Sorry.
3.230.154.129