Caribbean-Latin America
Chavez: Too Crazy For The French
French President Jacques Chirac has officially rejected Venezuela's bid to buy two Scorpone-Class diesel submarines.

While France has sold military equipment to Venezuela over the years, sales have been modest (averaging no more than $1 million annually). The submarine deal would have involved serious money (a billion dollars or more), but the French rejected it for several reasons.

Chirac is trying to rebuild relations with the U.S., but there's also serious concern about Venezuela's unstable President Hugo Chavez. French investments in Venezuela have been among those "foreign" interests threatened with "nationalization" by the Chavez regime.

In addition, Chavez' barely veiled threats against the Netherlands West Indies and Guyana makes senior French diplomatic and military leaders concerned about his ambitions in the Caribbean.
Posted by: Anonymoose || 03/13/2006 20:22 || Comments || Link || E-Mail|| [435 views] Top|| File under:
Iraq
Iraqi Army Current Task Org
The Iraqi army now consists of about 140,000 troops. They are organized into 113 combat battalions (91 infantry battalions, 5 mechanized infantry battalions, 4 armored battalions, 1 special-duty security battalion and twelve special intervention force battalions.) The infantry and armor battalions are organized into nine divisions. There are also four special intervention force brigades (each with three battalions.)

Support forces include 9 motor transportation regiments, 3 mechanized combat service-support battalions and 10 base support units. There are not enough support units, and many more will be organized this year.

Before the 2003 invasion, the Iraqi army had about 420,000 troops (a quarter of them reservists, to be called up in wartime.) Most of the officers, and a disproportionate number of the NCOs, were Sunni Arabs, selected mainly for their loyalty to Saddam Hussein. There were thousands of intelligence personnel assigned to keeping an eye on the army, for any signs of disloyalty. Most of the enlisted troops were Shia Arabs, although a large minority were Sunni Arabs. There were also some Kurds, Christians and some other minorities.

The current Iraqi army had a hard time rebuilding its officer corps, because most of the experienced officers available were Sunni Arabs who, until recently, were reluctant to join because of terrorist threats against them. The terrorists were most active in Sunni Arab neighborhoods. But the new government, dominated by the Kurds and Shia Arabs (who comprise 80 percent of the population) wanted their people to comprise most of the officer corps. That required a lot of training, and years of experience for the senior commanders. There were some Kurdish and Shia Arab officers available, but most of these had served in low ranking jobs, and you needed experienced colonels as well as lieutenants. So over a year of intensive officer training was required before battalions could be organized. Many Shia Arab and Kurd NCOs were promoted to officer rank, but even these needed some formal training. The biggest problem with getting Iraqi battalions capable of independent operations, is the shortage of capable officers. Most civilians simply cannot comprehend how important training and experience is when you are commanding a battalion in combat.

By 2005, many more former Sunni Arab officers were willing to rejoin the army. That's because the terrorists had been run out of many Sunni Arab areas. But there was still the loyalty problem. Doing background checks was not easy, and many of the rehired Sunni Arab officers proved to be unreliable or untrustworthy. However, the majority did well, and are providing a lot of the senior leadership. But a new crop of Kurdish and Shia Arab officers are rapidly moving up the ranks. These are combat proven men, and that means a lot. During World War II, there were many men in their twenties who ended the war commanding battalions and brigades.

There are also problems with politically connected, but incompetent, officers being kept in their positions. Kurdish and Shia Arab politicians all want army officers they can personally depend on. This was what made Saddam's army so inefficient, and the current Iraqi political leadership had to be constantly reminded of that. But politicians have to worry about staying in power, and in Iraq, that has traditionally been accomplished by having a lot of loyal army officers to back you up.

American advisors are assigned to all Iraqi units. They not only give advice, but also constantly grade these units. Currently, about half the combat units are considered capable of operating on their own. The rest are either still training, or mainly being used for guard duty (checkpoints, infrastructure, oil facilities, government buildings). The guard duty is a good way to train the troops, and their officers. Those units that can operate on their own (with American backup and air support), require officers who can adequately supervise their troops and react effectively to rapidly changing situations. The most taxing job is patrolling and sweeps. This is when you can encounter unexpected opposition, and the officers and NCOs have to be able to handle it.

Most of the weapons are either Saddam era, or Russian stuff (often from Eastern Europe) donated after 2003. New American equipment includes radios and other electronic equipment, body armor, uniforms, trucks and medical gear. Getting new equipment and weapons is complicated by problems with corruption in the Defense Ministry. Old habits die hard.

The new army has proved competent in combat, and Iraqi troops who served in the old army have noticed the difference. The Iraqi troops admire the American, and other Western troops. Seeing these foreign troops operate has made an impression. The foreign trainers have demonstrated that the superiority of Western troops is not some kind of magic, but the result of good training and leadership. Some Iraqi units have made amazing progress in terms of effectiveness. But the main problem remains a shortage of trained officers and NCOs. This is a problem that will take several more years to fix.

The major units of the Iraqi army are currently deployed as follows;

1st Division (counter-insurgency) Habbaniyah

2nd Infantry Division Al Kindi

3rd Infantry Division Al Kasik

4th Infantry Division Tikrit

5th Infantry Division KMTB (Kirkuk military training base)

6th Infantry Division Baghdad

7th Infantry Division Al Asad

8th Infantry Division Diwaniyah

9th Mechanized Infantry Division Taji

10th Infantry Division Basrah

1st Special Intervention Forces Brigade Baghdad International Airport
Posted by: Anonymoose || 03/13/2006 20:13 || Comments || Link || E-Mail|| [305 views] Top|| File under:
Britain
British soldier quits army in Iraq over "illegal" US tactics
A Special Air Service (SAS) soldier from Britain has refused to fight in Iraq and left the Army over the "illegal" tactics of United States troops and the policies of coalition forces.

Ben Griffin, 28, who spent two years with the SAS, told his commander after staying three months in Baghdad that he was no longer prepared to fight with American forces, the Sunday Telegraph reported.

He said he had witnessed "dozens of illegal acts" by U.S. troops, which he claimed regarding all Iraqis as sub-human. Many innocent civilians were arrested in night-time raids and interrogated by American soldiers, imprisoned in the notorious Abu Ghraib prison, or handed over to the Iraqi authorities and "most probably" tortured, he added.

"I did not join the British Army to conduct American foreign policy," said the soldier.

This is the first time an SAS soldier has refused to go into combat and quit the Army on moral grounds, said the report.

Griffin also noted that he now believed that Prime Minister Tony Blair and the British government had repeatedly "lied" over the war's conduct.

The move not only marks an end to Griffin's eight-year career with the Parachute Regiment but also serves an embarrassment to the government while exerting great impact on other soldiers who have refused to fight.

Coincidentally, a Royal Air Force doctor who has refused to return to Iraq for a third tour of duty on the grounds that the war is illegal will face pretrial on Wednesday.

So far there has been no comment from the Ministry of Defense.
Posted by: Anonymoose || 03/13/2006 18:41 || Comments || Link || E-Mail|| [322 views] Top|| File under:
Europe
Another kidnapping/torture in France
Original in French - my quick translation of the opening. h/t to No Pasaran. As always, corrections to the translation from better French readers than I are most welcome.



Kidnapped and tortured for 1.500 euros

A 28 year old young man was held for several days in Compiegne, during which time he was burned with a clothes iron, forced to drink bleach... before being finally released. Four suspects are in custody and claim the money was due them in payment of a debt. The victim remains hospitalized.

The rest of the article details the cold-blooded actions: burned with a red hot knife blade, doused in flammable perfume which was lit. The 4 suspects include both males and females.



Posted by: lotp || 03/13/2006 18:39 || Comments || Link || E-Mail|| [347 views] Top|| File under:
Home Front: Politix
Democrat to Face Lieberman for Nomination
A telecommunications executive announced plans Monday to challenge Sen. Joseph I. Lieberman for the Democratic nomination, hoping to win over voters turned off by Lieberman's support for the war in Iraq.

Greenwich businessman Ned Lamont represents the first opposition Lieberman has faced within his party during his 18 years in office.

Lamont hopes to win the support of Democrats uncomfortable with Lieberman's stand on Iraq and his perceived closeness to
President Bush's administration.

"Our troops are making their country proud with their service," Lamont said on his campaign Web site. "But this war is not making us any safer. It's time for U.S. troops to move to the background and let the Iraqi people step forward and take responsibility for their own destiny."

Lamont, a 52-year-old graduate of Harvard and the Yale School of Management, founded his own telecommunications company, Lamont Digital Systems, in 1984. He said he is prepared to spend some of his own money on the campaign.

Although Lieberman's popularity in Connecticut has suffered somewhat, he remains a very strong candidate, said Quinnipiac University poll director Douglas Schwartz.

"Yes, we've seen his numbers drop among Democrats, but he still enjoys a good approval rating among Democrats," Schwartz said. "And his support for the war has helped boost him with Republicans, which has kept his overall approval rating high."

A recent Quinnipiac poll found that 68 percent of registered Democrats said they would vote for Lieberman, while 13 percent said they would back Lamont.

"I can't see how he can upset Lieberman," Schwartz said. "Even if he wins all of the people who are unhappy with Lieberman's support of the war, that's still not enough to win the primary."
Posted by: Anonymoose || 03/13/2006 17:08 || Comments || Link || E-Mail|| [1743 views] Top|| File under:
Down Under
Nelson reviews Joint Strike Fighters stealth power
AUSTRALIA is taking seriously claims the stealth capability of the proposed new Joint Strike Fighter (JSF) has been downgraded, Defence Minister Brendan Nelson says. But Dr Nelson said there was no cause to abandon the project.

It was reported today the stealth ability of the proposed Lockheed Martin F-35 Joint Strike Fighter (JSF) had been downgraded. Australia is planning to acquire up to 100 JSF from around the middle of next decade to replace both the F-111 strike bombers and F/A-18 Hornet fighter bombers.

Dr Nelson said he had met with representatives of both Lockheed and the US Defence Department. "What has happened is that they have changed the grading from extremely low to very low.

"We are examining in quite a lot of detail precisely what that might mean, not only for us but indeed for the US and the other partners that are involved in the process of developing and then acquiring the Joint Strike Fighter.

"We have got a lot hinging on this in terms of retirement of our F-111s, the upgrade of our F/A-18s and also in what we do with a variety of our other airframes including the P-3Cs.

"We are taking it very seriously but I think at this stage it is certainly not cause for us to abandon the project."

Dr Nelson said this was potentially a $15 billion acquisition program and the JSF was in the relatively early stages of development. "We are in a partnership to this process. We will, if we are on track by the end of this year, sign a memorandum of understanding with Lockheed Martin and the US.

"You are going to see not just this but a whole lot of things that will come out, people who for a variety of reasons are concerned about the potential acquisition."
Posted by: Oztralian || 03/13/2006 16:39 || Comments || Link || E-Mail|| [496 views] Top|| File under:
Southeast Asia
Australian boats to flush out J.I camps in Mindanao
AUSTRALIA will supply up to 30 small river-boats to The Philippines to help track Jemaah Islamiah terrorists hiding in jungle camps on the southern island of Mindanao. Philippines Defence Secretary Avelino Cruz told the Foreign Correspondents Association in Manila that the boats would help Filipino troops "get to the terrorists who may have bunkers in these marshlands".

The concept of providing small rivercraft to help The Philippines armed forces patrol the waterways of southern Mindanao was first canvassed by former defence minister Robert Hill during a visit there last year.

Australia and The Philippines have stepped up bilateral counter-terrorism co-operation over the past two years, with Canberra spending more than $10million a year on military training and equipment. The biggest concern remains the movement of JI fighters from Indonesia to training camps in the southern Philippines run by Muslim separatists including the Abu Sayyaf group.

Mr Cruz said intelligence reports indicated that up to 30 JI militants "come back and forth" to Mindanao for terror training. Among the terrorists believed to be hiding in Mindanao are two JI militants, Dulmatin and Omar Patek, identified as key suspects in the 2002 Bali bombings.

Canberra's focus has been on improving surveillance of The Philippines borders and waterways in southern riverine and marshland areas of Mindanao. Australia also trains Philippines police and special forces. Mr Cruz said Australia would train Filipino troops for the riverine operation. He said the Government did not judge the JI threat as serious "at this point".

The Philippines and Australia were moving closer to finalising a status of forces agreement that would allow Australian troops to conduct joint military training in the country, he said.
Posted by: Oztralian || 03/13/2006 16:32 || Comments || Link || E-Mail|| [269 views] Top|| File under:
-Short Attention Span Theater-
Hot and cold running beer?
A woman said she thought she was in heaven when she turned on the kitchen tap to find a plentiful supply of beer. Haldis Gundersen was planning to do the washing up when she made the unusual discovery at her apartment in Kristiansund, west Norway. But two flights below, workers in a bar faced the more disappointing realisation that water was flowing from their beer taps. A worker had connected a beer barrel to the apartment water pipe by mistake.

"I turned on the tap to clean some knives and forks, and beer came out," Ms Gundersen told Reuters news agency. "We thought we were in heaven."
But the beer was flat and tasted odd, she said.

Downstairs at the Big Tower Bar, workers realised what the problem was - a new barrel had been misconnected to Ms Gundersen's water supply. "The water and beer pipes do touch each other, but you have to be really creative to connect them together," said Per Egil Myrvang from the local beer distributor. He helped employees to rectify the problem over the telephone.

Ms Gundersen bore no grudge. "If it happens again, I'm going to order Baileys," she said.
Posted by: James || 03/13/2006 15:26 || Comments || Link || E-Mail|| [4167 views] Top|| File under:
Iraq
Bush Calls on Iraqis to Embrace Compromise
WASHINGTON - President Bush called on Iraqis Monday to embrace compromise as they negotiate a new unity government and asked Americans to show patience with the war even after weeks of "images of violence and anger and despair."
"The situation in Iraq is still tense," Bush said in the first of a new series of speeches on Iraq.

The Feb. 22 bombing of a Shiite mosque in Iraq led to the deaths of hundreds in reprisal attacks. But though many fear the country may still be on the brink of civil war between rival Muslim sects, Bush said he was confident that would not happen.

"The Iraqi people made their choice. They looked into the abyss and did not like what they saw," he said. "By their response over the last two weeks, Iraqis have shown the world they want a future of freedom and peace and they will oppose a violent minority."

Bush said forming a new permanent government that represents all factions in Iraq is a key — though difficult — next step. Talks are under way to put together Iraq's first permanent, post-invasion government with participation by Sunni Arabs, Shiite Muslims and Kurds.

"Forming a government will demand negotiation and compromise by the Iraqis; it will require patience on the part of America and her allies," he said. "Out of this process, a free government will emerge that represents the will of the Iraqi people instead of the will of one cruel dictator."

Bush is engaging in a public relations offensive on Iraq amid increasing worries in the American public. Only 39 percent of Americans support the way the president has handled Iraq, according to the latest AP-Ipsos poll. Nearly four out of five Americans, including 70 percent of Republicans, believe civil war will break out in Iraq, the poll showed.


This is no surprise to me whatsoever... with the horrific reporting of the Associated Press, its amazing anyone supports President Bush on anything. When Americans only read bad news and terribly biased reports continously.. what do you expect??



Bush chose to focus in his opening speech on Iraqi security forces. He said that even though they need more training, they "turned in a strong performance" in the wake of the mosque bombing — which the president was intended by insurgents to provoke a civil war.

"From the outset, Iraqi forces understood that if they failed to stand for national unity, the country would slip into anarchy," Bush said. "And so they stood their ground and defended their democracy."

He acknowledged, however, that not all Iraqi forces performed as well as others, and said there were reports that some forces in eastern Iraq had let insurgents pass by unimpeded.



f*ck the associated press. They have done much to hurt our country- all for the sake of trying to make President Bush look wrong...
Posted by: Unaigum Angeregum9914 || 03/13/2006 15:20 || Comments || Link || E-Mail|| [312 views] Top|| File under:
Arabia
I have a dream
From The Religious Policeman (a humorous blog by an ex-pat Saudi):



I have a dream. Our Muttawa (Saudi Thought Police-man) wins a lottery and goes on an all-expenses-paid trip to Hawaii. He suddenly comes across Beth, of "Dog the Bounty Hunter" fame, in the street. Shocked by her immodest attire, he tells her to "Cover up, woman." Beth is having a bad-PMT-day. Will it be the Mace, as an aperitif, or will she just go with the fists?

Then I wake up.



He also has a follow-up to last weeks post titled the Bosous War.

Note from Mod: Please put source in block marked "Source". Thank you.
Posted by: Unatle Shinetle3832 || 03/13/2006 15:13 || Comments || Link || E-Mail|| [410 views] Top|| File under:
Europe
Mullah Kreker: Muslims Taking Over Europe
Aftenpolten,
Oslo, Norway
March 13, 2006

Norway's most controversial refugee, Mullah Krekar, told an Oslo newspaper on Monday that there's a war going on between "the West" and Islam. He said he's sure that Islam will win, and he also had praise for suspected terrorist leader Osama bin Laden.

"We're the ones who will change you," Krekar told Norwegian newspaper Dagbladet in his first interview since an uproar broke out over cartoons deemed offensive to Muslims.

"Just look at the development within Europe, where the number of Muslims is expanding like mosquitoes," Krekar said. "Every western woman in the EU is producing an average of 1.4 children. Every Muslim woman in the same countries are producing 3.5 children.


In many European cities, over half of all births are to Muslim mothers. Muslims are able to assert and get special treatment when they form a threshhold level of only 2% of the population of a Western country. Muslim majority countries do everything to reduce membership in minority religions, thus that percentile diminishes. Yet we insist on doing everything to increase the Muslim presence in the West.


"By 2050, 30 percent of the population in Europe will be Muslim."


Muslims are increasingly at liberty, to extinguish liberty. Western leaders must cease denying what Muslims readily admit.
Posted by: Listen To Dogs || 03/13/2006 14:32 || Comments || Link || E-Mail|| [360 views] Top|| File under:
Home Front: WoT
Tony Blankley ID's the evil ones.
March 8, 2006
Media Won't Report Radical Islamic Events
By Tony Blankley

Denial is an often useful innate human trait. Few of us would be able to function in the present if we did not put out of mind many unpleasant realities -- such as our inevitable death. The Woody Allen character in the movie "Annie Hall" stated the comic extreme version of not using the denial mechanism when, as a child he refused to do his homework because in 5 billion years the sun would explode, "so, what's the use?"
But when a person, or a society, denies emerging or imminent dangers, the peace of mind it gains will be extremely short term, while the harm may be sustained or fatal.

Most of the world today not only is in denial concerning the truly appalling likely consequences of the rise of radical Islam, it often refuses to even accept unambiguous evidence of its existence.

The latest minor example of the latter is occurring at University of North Carolina at Chapel Hill. As has been generally reported, an Iranian Muslim student drove a jeep into a crowd of students, causing only minor injuries. He turned himself in and informed the police and the media that he was trying to kill the students to "avenge the deaths of Muslims around the world."

Neither the university nor most of the media has been willing to characterize this event as a terrorist attempt by a radical Muslim. Mr. Colmes, on "Hannity and Colmes" seemed to express genuine puzzlement as to why it mattered whether we called it that or merely an act of violence. Similarly, the attack at the Los Angeles International Airport a few years ago was for nine months just called a violent attack, before it was finally characterized by police as a radical Muslim act of terrorism.

I have been in contact with British politicians who tell me that there is increasing radical Muslim street violence in Britain that is explicitly motivated by radical Islam but is not reported or characterized as such. Even in its cleansed versions, I am told, these incidents are being extremely underreported.

In Antwerp last month, according to the reporter Paul Belien, rioting Moroccan "youths" went on a rampage destroying cars and beating up reporters, but the police were instructed not even to stop them or arrest them. According to an anonymous policeman, "An ambulance was told to switch off its siren because that might provoke the Moroccans." This event, too, was under reported, or not reported at all in American media.

And of course, last October in Paris and other French cities, hundreds of buildings were torched and tens of thousands of cars burned by Muslim "youths" through weeks of rioting, while both the French government and most of the "responsible" experts denied there was any radical Muslim component to the greatest urban violence to hit France since World War. It was all to do with poverty and teenage angst and alienation.

Of course poverty and alienation can't explain the Iranian student in North Carolina. He has just received one of the finest educations available to a privileged American. He reportedly has received advanced degrees in philosophy and psychology from one of our top universities.

The media has pointed out that there is no evidence he was connected to Al Qaeda or another terrorist cell. But that is exactly the point. As I discussed in my book last year, the threat to the West is vastly more than bin Laden and Al Qaeda (although that would be bad enough.)

The greater danger is the ferment in Islam that is generating radical ideas in an unknown, but growing percentage of grass-roots Muslims around the world -- very much including in Europe and, to a currently lesser extent, in the United States.

A nation cannot design (and maintain public support for) a rational response to the danger if the nature and extent of the danger is not identified, widely reported and comprehended.

What are we dealing with? A few maladjusted "youth"? Or a larger and growing number of perfectly well-adjusted men and women -- who just happen to be adjusted to a different set of cultural, religious (or distorted religious) and political values. And does it matter that those values are inimical to western concepts of tolerance, democracy, equality and religious freedom?

The public has the right and vital need to have the events of our time fully and fairly described and reported. But a witch's brew of psychological denial and political correctness is suppressing the institutional voices of government, police, schools, universities and the media when it comes to radical Islam.

As the danger grows but is not publicly described, the public will first be ignorant and fail to demand sufficient remedial action.

But as incidents and rumors are encountered over time, the public mind will inevitably suspect the worst and demand the strongest action. Demagogues will emerge to gratify that vox populi. (The Dubai port deal is a small example of such a process -- although in that incident the threat is real and there are many sincere and rational voices amidst the many demagogues.)

Institutional voices are not being responsible by suppressing honest description of radical Islamic events. Denying the existence of evil (or refusing to be judgmental about it) has never proved a reliable method for defeating it. Hell is presumably filled with souls who didn't understand that point.
Posted by: Glineth Slairong6200 || 03/13/2006 14:20 || Comments || Link || E-Mail|| [297 views] Top|| File under:
Moussaoui Trial In Jeopardy
An angry federal judge called a recess Monday to consider whether government violations of her rules against coaching witnesses should remove the death penalty as an option in the sentencing trial of confessed al Qaeda conspirator Zacarias Moussaoui. Brinkema said seven potential government and defense witnesses may have been tainted after receiving e-mails from a Transportation Security Administration lawyer with trial transcripts, in violation of her order. She said there's a very real possibility the witnesses were coached. "An attorney for the TSA ... egregiously breached that order," she told jurors before excusing them.

Of the seven witnesses, three were to testify for the government and four were potential defense witnesses. Brinkema wanted to hear Tuesday from the seven witnesses and from the attorney who contacted them to help her decide whether to throw out the government's case. If she does, Moussaoui would escape the possibility of execution and be sentenced to life in prison without chance of parole.

Even prosecutor [David] Novak conceded that the witness coaching was "horrendously wrong."

According to descriptions by the lawyers in court, it appeared that [Carla Martin] a female Transportation Security Administration attorney who had attended closed hearings in the case went over with the four coming witnesses the opening statements at the trial, the government's strategy and even the transcript of the questioning of an FBI agent on the first day. "She was at the Classified Information Act procedures hearing and she should have known it was wrong," Novak said.
Posted by: Seafarious || 03/13/2006 13:58 || Comments || Link || E-Mail|| [586 views] Top|| File under:
Syria-Lebanon-Iran
Iran faces petrol dilemma
Iran's conservative government, which draws its support from the poor who regard cheap petrol as a right, proposed spending $4 billion on petrol imports in the budget for the 12 months to 20 March 2007. However, parliament cut this to $2.5 billion, leaving the government with a tough choice.

Davoud Danesh-Jafari said: "This means we will only have imported gasoline for six months. "Making policy for the six months after that, we should either sell [imported] gasoline at its real price or ration it from the very beginning [March]."

Iran holds the world's second-largest oil reserves after Saudi Arabia but lacks the refining capacity to meet its own petrol demand, importing more than 40% of its colossal 60 to 70 million litres-per-day of consumption.

Gee, that sounds like a weak spot to me. Be a shame if a few refineries accidentally caught fire.

Asian and European traders watch Iran closely for any suggestion of fluctuations in demand. Petrol sells in Iran for less than nine cents a litre. Its wasteful usage contributes to heavy congestion and the dense pollution which chokes Iran's biggest cities. Tackling the petrol problem is politically unpalatable. Previous petrol price rises have spurred instant knock-on inflation in basic goods.

Many Iranian officials say Iran's dependence on imported petrol threatens national security. But diplomats and political analysts have said the West would probably shy away from slapping sanctions on petrol sales to Iran because that could spark political volatility. Iran has been reported to the UN Security Council for possible sanctions after failing to convince the world its nuclear scientists are working exclusively on power stations rather than branching into weapons.

Iran has ambitious plans to upgrade refineries over the next five years and lift daily petrol output to 120 million litres a day. Iran imports petrol from several parts of the world, including China, India and Brazil, according to Iran Daily.

Those are long supply lines, over submarine infested waters
Posted by: Steve || 03/13/2006 13:02 || Comments || Link || E-Mail|| [403 views] Top|| File under:
Europe
Tests show Milosevic took wrong drugs
Slobodan Milosevic took drugs that worsened his health before dying in prison, a Dutch expert said on Monday, as the former Yugoslav president's family tried to decide whether to bury him in Serbia or Russia. Adding to controversy over Milosevic's death just months before an expected verdict in his war crimes trial, Russia expressed its "distrust" of proceedings and pressed The Hague tribunal to allow its doctors to examine post mortem results.

Groningen University toxicologist Donald Uges told Reuters he thought Milosevic had knowingly taken harmful medicines to improve his case for going for medical treatment to Russia, where his wife, son and brother live.

"I don't think he took his medicines for suicide -- only for his trip to Moscow ... that is where his friends and family are. I think that was his last possibility to escape The Hague," toxicologist Uges said. "I am so sure there is no murder." Uges said tests he conducted two weeks ago on Milosevic's blood showed traces of rifampicin -- a drug used against leprosy and tuberculosis that would have neutralized other medicines.

A preliminary autopsy report on Sunday showed Milosevic had died of a heart attack, but toxicology tests were still under way. The tribunal said it did not expect results on Monday. The autopsy was conducted by Dutch scientists and attended by Serbian pathologists. Serbia said the autopsy had been very professional and the whole procedure filmed. But Russian news agencies quoted Foreign Minister Sergei Lavrov as saying Moscow did not trust the autopsy results and wanted its doctors to examine the results of the post mortem.

Last month, the tribunal rejected a request by Milosevic to be allowed to travel to Moscow for specialist medical care. His lawyer said Milosevic feared he was being poisoned with the wrong drugs in a bid to silence him, and wrote to Russia the day before he died asking for help.

Saying she was furious Milosevic's victims had been denied justice, U.N. chief prosecutor Carla del Ponte suggested he might have killed himself to evade a verdict, noting that former Croatian Serb leader Milan Babic committed suicide at the jail last week.

A spokeswoman for the U.N. tribunal said it was too early to say whether the heart attack might have been caused by poisoning or whether suicide could be ruled out, adding that an inquiry ordered by court president Fausto Pocar was continuing.

The man branded the "Butcher of the Balkans" had been on trial for four years charged with 66 counts of genocide, crimes against humanity and war crimes involving conflicts in Bosnia, Croatia and Kosovo that tore Yugoslavia apart in the 1990s. The tribunal said it would hold a hearing on Tuesday at 0800 GMT that was expected to formally close the Milosevic trial.
Posted by: Pappy || 03/13/2006 12:38 || Comments || Link || E-Mail|| [317 views] Top|| File under:
Home Front: WoT
Spengler: How I learned to stop worrying and love chaos
It is instructive how the bully boys of US punditry whine and cringe before the specter of chaos. In the current Atlantic Monthly, Robert D Kaplan, who 12 years ago wrote of The Coming Anarchy, now offers a panegyric to a US Army brigade in Mosul titled "The coming normalcy?" - better-armored vehicles, intelligence delivery and "drinking a lot of chai" with the locals. The classics scholar and military hobbyist Victor Davis Hanson denounces conservative critics of the Bush administration, insisting that the United States is "close to victory abroad, closer to concession at home". At The Belmont Club, Wretchard pleads, "Iraq is simply where the West must come to grips with The Coming Anarchy because it cannot step around it."

All of them are deep in denial, or, as the case may be, deep in the Tigris. Like or not, the US will get chaos, and cannot do anything to forestall it. My advice to President George W Bush: When chaos is inevitable, learn to enjoy it. Take a weekend at Camp David with a case of Jack Daniels and Dashiell Hammett's Red Harvest (Red harvest in Iraq, January 27, 2004).

A tragedy is unfolding whose final curtain never comes down. Washington must prevent Iran from acquiring nuclear weapons, because the Ahmadinejad regime wants an oil empire stretching from the southeast shore of the Caspian Sea to the southwest shore of the Persian Gulf (Why the West will attack Iran, January 24). Reza Pahlavi, son of the late shah, warned of Iran's imperial intentions in a Fox News interview on Saturday. President Mahmud Ahmadinejad cannot abandon Iran's nuclear ambitions any more than Adolf Hitler could have kept the peace with Poland in 1939 and remain in power.

Aerial attacks on Iran's nuclear capabilities - Washington's only effective option - will set into play Iranian assets in Iraq, Lebanon and elsewhere, precipitating a regional war (War with Iran on the worst terms, February 14).

America's triumph after World War II and the Cold War made pessimism unfashionable, although the outcome is less cheery than advertised. The US may be a light unto the nations, but it is not a cookbook. Americans forget that their country was founded in despair. The Pilgrim Fathers' decampment to a new and unknown world (where half their number perished in the first winter) expressed not only optimism regarding Divine Providence, but pessimism about Europe.

Prince Maurice of Orange had arranged the judicial murder of the republican leader Johan van Oldenbarneveldt in 1619. Protestant forces had lost the first battles of the Thirty Years' War (1618-48), and Catholic Spain was poised to invade Protestant Holland; the Pilgrim leader William Bradford wrote, "The Spaniard might prove as cruel as the savages of America." As it turned out, the next three decades saw the death of nearly half the population of Central Europe.

Unlike my namesake, I am not pessimistic about civilizations in general. I am pessimistic about some and optimistic about others. At it turned out, Pilgrim pessimism about old Europe was well warranted. The United States of America became the world's only superpower not by plan, but by default. Like the Gingham Dog and the Calico Cat, the other powers consumed each other. A touch of pessimism about the Middle East is required as an antidote to the delusional behavior of the present administration.

What compulsion requires the US to wage "holistic and ideological wars of the past", in Hanson's words, "such as those waged against Italians, Germans, Japanese, Koreans, and Vietnamese, where we not only sought to defeat entire belief systems, but to stay on and craft a stable government in the hopes of stamping out fascism, Nazism, militarism, or communism"? One can suppress the putrefactive power of chaos, but it will reassert itself. A fifth to a half of the constituent nations of the former Soviet Union and Warsaw Pact will die out by mid-century, about as many as would have died in all-out nuclear war.

Part of America's impulse is Christian. "The West cannot endure without faith that a loving Father dwells beyond the clouds that obscure his throne. Horror - the perception that cruelty has no purpose and no end - is lethal to the West," I wrote in Horror and humiliation in Fallujah (April 27, 2004). By contrast, "The Islamic world cannot endure without confidence in victory, that to 'come to prayer' is the same thing as to ;come to success'. Humiliation - the perception that the ummah cannot reward those who submit to it - is beyond its capacity to endure." The Western god of agape and chesed does not castigate without reason; the Muslim god of sovereignty and power does not withhold reward for service performed without reason.

Christianity, though, calls the individual out of his nation, into a new people of God that knows no nationality, for God counts the nations "as a drop of a bucket, and the small dust of the balance".

Americans evince a generosity of spirit elsewhere unknown, as anyone will discover who travels to the shantytowns of Africa or Latin America. Christian charities funded by middle-class Americans offer help to the truly desperate, whom wealthy locals despise as beasts of burden. President Bush's adventure in nation-building, I have maintained throughout, stems from the same Christian impulses that bring Americans to tend AIDS victims in Soweto (George W Bush, tragic character, November 25, 2003).

But the US is in large measure responsible for the chaos that overstretches the world from the Mediterranean Sea to the Indian Ocean. Trade, information and entrepreneurship have turned the breakdown of traditional society in the Islamic world into a lapsed-time version of the Western experience. The West required the hideous religious wars of the 16th and 17th centuries, the Napoleonic Wars of the 18th, the American Civil War, and the two World Wars of the 20th century to make its adjustment. To export a prefabricated democracy to a part of the world whose culture and religion are far less amenable in the first place is an act of narcissistic idiocy.

As a policy, what does the pursuit of chaos entail? In essence, it means going back to the instrumentalities of the Cold War: containment, subversion, proxy wars, military intervention where required, and a clear distinction between enemies and friends. Given the absence of a competing superpower - Russia's diplomatic embarrassment in the Iranian matter being proof of the matter - it is a far easier policy to pursue.

It does not necessarily mean "realism" in the sense of the Kissinger era of diplomacy of the administration of president George H W Bush, namely preserving the status quo. When the administration of president Ronald Reagan set out to bring down the Soviet Empire, it did not inquire as to the consequences for Russian or Ukrainian; its object was to reduce a threat to the United States.

The first principle is to reward friends and punish enemies. I hold no brief for the Kurds as a people, recalling that their corner of eastern Turkey once was called Western Armenia. But the Kurds actively seek US patronage and should be accorded it. Turkey is ambivalent about its long-standing alliance with the United States, and Iran needs to be shown that it will not be permitted to develop nuclear weapons, nor interfere with its neighbors' affairs.

Americans do not wish to shed their citizens' blood for the purpose of nation-building in countries they do not much care about. The best solution would be to adopt the French model, in the form of a Foreign Legion based offshore. The world still is full of first-rate soldiers with a Russian or South African pedigree who are not suited to civilian life. By extension, Washington might issue Letters of Marque to private entities to deal with enemies at arm's length.

The US has the wrong sort of military to engage the enemies it currently confronts, for it has the wrong sort of population whence to recruit soldiers. A hundred years ago just 3,000 British officers controlled the whole of the Indian subcontinent, but most of them commanded local troops in their own language. US Special Forces, as I observed in reviewing Robert Kaplan's book Imperial Grunts (Do you call that an empire? October 4, 2005), display nonpareil technical skill and valor in the field, but unlike the officer corps of the Indian Army, did not cut their teeth on Greek and Latin at school. Of the old British public-school curriculum, the United States has taken only one element, namely the emphasis on games, and ignored the depth of intellectual training that produced a T E Lawrence.

The Israeli army can relegate skilled Arabic translators among its reservists to routine guard duty because Arabic is compulsory for Israeli secondary-school students. Americans lack the cultural depth to manage the welter of ethnicities and sects of the Middle East. At best they can stand back and attempt to contain the damage.

Even at university level, the defeatist left dominates regional studies (Why America is losing the intelligence war, November 11, 2003). The cultural lacuna that cripples US arms cannot be filled quickly. As a long-term solution, the US might establish a National Intelligence Academy in parallel to West Point, Annapolis and Colorado Springs, and train the sort of intelligence officers it requires from the outset.


Posted by: tipper || 03/13/2006 11:36 || Comments || Link || E-Mail|| [478 views] Top|| File under:
Caribbean-Latin America
Another Port Deal: Mexico, China, Wal-Mart
The Hong Kong-based shipping company Hutchison Whampoa Ltd. and retail giant Wal-Mart Stores Inc. are partners in a new $300 million expansion of Mexico's Pacific port of Lazaro Cardeñas, according to a February 12 report from Reuters news service.

Since U.S. west coast ports are becoming clogged with container ships filled with made-in-China goods, Wal-Mart and its Chinese suppliers are looking for new ports to bring their wares into the United States. The expansion project, reportedly, would increase Lazaro Cardeñas' current annual handling capacity of 100,000 containers to 700,000 containers over the next couple years, with possible expansion to two million containers.

Hutchison Whampoa Ltd. is run by Hong Kong billionaire Li Ka-shing, whose business empire is intertwined with companies that front for the communist intelligence and military arms of the People's Republic of China, such as the China Ocean Shipping Company (COSCO), China Telecom, and the China International Trust and Investment Corporation (CITIC). Li Ka-shing, a key agent in China's global agenda, controls key ports around the world, including the ports at both ends of the Panama Canal.


Probably part of the immense Plan Puebla Panama (PPP), which intends to turn southern Mexico into the western hemisphere's largest trade hub.
Posted by: Anonymoose || 03/13/2006 11:04 || Comments || Link || E-Mail|| [312 views] Top|| File under:
Home Front: WoT
Bush Sets Timeline For Transition In Iraq

By Peter Baker
Washington Post Staff Writer
Tuesday, March 14, 2006; Page A01

President Bush vowed for the first time yesterday to turn over most of Iraq to newly trained Iraqi troops by the end of this year, setting a specific benchmark as he kicked off a fresh drive to reassure Americans alarmed by the recent burst of sectarian violence.

Bush, who until now has resisted concrete timelines as the Iraq war dragged on longer than he expected, outlined the target in the first of a series of speeches intended to lay out his strategy for victory. While acknowledging grim developments on the ground, Bush declared "real progress" in standing up Iraqi forces capable of defending their nation.

"As more capable Iraqi police and soldiers come on line, they will assume responsibility for more territory with the goal of having the Iraqis control more territory than the coalition by the end of 2006," he said in a speech to the Foundation for Defense of Democracies. "And as Iraqis take over more territory, this frees American and coalition forces to concentrate on training and on hunting down high-value targets like the terrorist [Abu Musab al-] Zarqawi and his associates."

The president made no commitments about withdrawing U.S. troops, but he repeated his general formula that Americans could come home as Iraqis eventually take over the fight. He also used the speech to urge Iraqis to form a unity government three months after parliamentary elections, and he accused Iran of providing explosives to Shiite militias attacking U.S. forces in Iraq.

The beginning of a new campaign to rally Americans behind the war effort nearly three years after the U.S.-led invasion comes at a time of deepening public misgivings about the campaign in Iraq and Bush's leadership of it. In a Washington Post-ABC News poll this month, 34 percent of Americans surveyed said they think the president has a plan for victory in Iraq, six percentage points lower than in December and the lowest level recorded by that poll. By contrast, 65 percent said Bush has no Iraq plan.

How meaningful or achievable the president's new goal is seems uncertain. In the speech, Bush said Iraqi units today have "primary responsibility" over 30,000 square miles of Iraqi territory, an increase of 20,000 square miles since the beginning of the year. As a country of nearly 169,000 square miles, Iraqi forces would need to control about 85,000 square miles to fulfill Bush's target.

What constitutes control, however, depends on the definition, since no Iraqi unit is currently rated capable of operating without U.S. assistance. And vast swaths of Iraq have never been contested by insurgents, meaning they could ultimately be turned over to local forces without directly affecting the conflict.

Bush said 130 Iraqi battalions are participating in the battle with radical guerrillas, with 60 units taking the lead, an increase from 120 battalions and 40 in the lead when he last delivered major speeches on Iraq at the end of 2005. But Democrats pointed out that a Pentagon report last month showed that the number of Iraqi units rated "Level 1," or fully independent of U.S. help, has fallen from one to zero.

Democratic leaders hammered away at the president's latest effort to win public support for the war. "Instead of launching yet another public relations campaign, President Bush should use his speeches this week to provide a strategy to bring our brave men and women home safely and soon," House Minority Leader Nancy Pelosi (Calif.) said in a statement. Sen. Frank R. Lautenberg (N.J.) said: "It is time for President Bush to stop the spin and start telling the truth about the harsh realities we are confronting in Iraq."

Others praised Bush for committing to a specific target, if not a comprehensive timeline. "This was a step in the right direction," Rep. Dan Boren (Okla.), a centrist Democrat invited to the speech, said in an interview afterward. "Benchmarks set clear, defined goals, and if we see more and more Iraqis being trained and put on the ground, then that means we can bring more Americans home."

In his speech at George Washington University, Bush focused on the threat of improvised explosive devices, called IEDs by troops, and said his administration has increased funding to fight them from $150 million in 2004 to $3.3 billion this year. In stark language, he also accused Iran of helping the bomb makers. Just last week, Defense Secretary Donald H. Rumsfeld also accused Iran of dispatching elements of its Revolutionary Guard to conduct unspecified operations.

"Some of the most powerful IEDs we're seeing in Iraq today include components that come from Iran," Bush said. Such actions, along with Iran's nuclear program, he said, "are increasingly isolating Iran, and America will continue to rally the world to confront these threats."

After a deadly spasm of sectarian conflict last month sparked by the bombing of a Shiite shrine, the president presented a dour forecast of continuing mayhem. "I wish I could tell you that the violence is waning and that the road ahead will be smooth," he said. "It will not. There will be more tough fighting and more days of struggle and we will see more images of chaos and carnage in the days and months to come."

But Bush said he saw hope in the fact that the country has not fallen into civil war, as some had forecast. "The Iraqi people made their choice," he said. "They looked into the abyss and did not like what they saw."

Bush vowed not to retreat in the face of violence, reading a letter from the mother of Sgt. William S. Kinzer Jr., who was killed last year. "Don't let my son have given his all for an unfinished job," she wrote, according to Bush. "I make this promise to Debbie and all the families of the fallen heroes," he said. "We will not let your loved ones' dying be in vain. We will finish what we started in Iraq. We will complete the mission."




Posted by: Angereger Elmeth9551 || 03/13/2006 10:52 || Comments || Link || E-Mail|| [343 views] Top|| File under:
Home Front: Politix
Sen. Feingold to Introduce Measure to Censure Bush
Senator Russ Feingold (D-Wis.) says he will introduce a resolution to censure President Bush for his domestic wiretapping program which has ignored the FISA court requirements as spelled out in the 1978 law governing domestic wiretaps.

Speaking on ABC's 'The Week' on Sunday, Feingold explained why he is seeking to censure the president. 'It's an unusual step,' he said. 'It's a big step, but what the president did by consciously and intentionally violating the Constitution and laws of this country with this illegal wiretapping has to be answered.'

Feingold admitted it is doubtful that any Republicans will join the move to censure the president but he said he hoped that at least the important issues can be debated on the Senate floor. Thus far, the Republican majority in both the House and the Senate has prevented any debate or investigation into the administration's actions. 'There can be debate about whether the law should be changed. There can be debate about how best to fight terrorism. We all believe that there should be wiretapping in appropriate cases -- but the idea that the president can just make up a law, in violation of his oath of office, has to be answered.' The only prior president to be censured was Andrew Jackson back in 1834.

Senate Majority Leader Bill First (R-Tenn.) immediately opposed Feingold's move while appearing on 'This Week.' 'We are right now at an unprecedented war where they really want to take us down,' Frist claimed. 'A censure resolution ... is wrong. It sends a signal around the world. The American people are solidly behind this president in conducting the war on terror.' In addition to preventing an investigation, Republicans in the Senate have tried to 'fix' the law retroactively by introducing a bill to address some of the criticisms. Last Tuesday, Senators Mike DeWine (R-Ohio), Olympia Snowe R-Maine), Chuck Hagel R-Neb.)and Lindsey Graham (R-S.C.) introduced legislation in the Senate.

Feingold explained that the recently addressed bill does not address enough of the issues at hand. 'What I'm interested in is my colleagues acknowledging that we as a Congress have to stand up to a president who acts as if the Bill of Rights and the Constitution were repealed on September 11,' he said. 'We didn't enact martial law on September 11. We still have a constitutional form of government, and if the Congress of the United States does not stand up for that authority at this point, it will be an historic failure of our system of government.'

Senator Carl Levin (D-Mich.) backed Feingold's right to be critical of the president while saying he would wait to decide if he should support the censure. 'I think criticism of the president is legitimate,' Levin said. 'I think we ought to welcome some checks and balances on the president.' While the censure resolution has little chance of winning approval, it may at least open the Senate up to some debate on the administration's controversial domestic spying program.
Posted by: Thains Gravirt3644 || 03/13/2006 10:52 || Comments || Link || E-Mail|| [467 views] Top|| File under:
Harvard Rantfest: Stop this War John (Kerry), Grow Some Balls
Anti-war protesters amassed at the Kennedy School of Government on Friday, when 2004 Democratic presidential candidate Sen. John F. Kerry (D-Mass) spoke with former Senator Max Cleland and a group of veterans to a packed John F. Kennedy Jr. Forum.

While Kerry came to Harvard for the premiere of "Hidden Wounds," a documentary on veterans of the war in Iraq suffering from post-traumatic stress disorder (PTSD), the event took a political turn as several dozen protesters gathered together at 79 JFK Street.

"Bush Lied. Kerry Complied. Bring the troops home now," they chanted outside the Kennedy School.

The protest was sponsored by the organizations Not One More (NOM) and Military Families Speak Out (MFSO) as part of their continued effort to provoke a withdrawal of American troops from Iraq.

One man, who was sitting inside the forum, called out to Kerry after the documentary. "Stop this war, John, grow some balls" the man said. "You can do something, John."

The man was taken out of the forum, but his message did not fall on deaf ears. "I wish that young man who stood up was still here because those of you who know me, know that I don't shy away from any conversation on any subject," Kerry said. "I understand the anxiety and the frustration people feel here in this country."

But Kerry emphasized that the purpose of the forum was for the discussion of the documentary and PTSD.


Which afflicts half of the Democratic Party.

The documentary, which was made by New England Cable Network (NECN), follows three soldiers through their experience in Iraq and their return to life at home. "The first definition of patriotism back here at home for all of us is to keep faith to those who wore the uniform for our country," Kerry said.

At the event, Kerry introduced a new funding push he is making in Congress to allocate $100 million to Veteran Centers for the screening and treatment of PTSD.

Cleland, who lost both legs and half an arm in 1968 when he was serving in the Vietnam War, took the stage with Kerry before the screening.
Posted by: Captain America || 03/13/2006 10:51 || Comments || Link || E-Mail|| [419 views] Top|| File under:
Bush Plans Speech Offensive
President Bush hopes to begin rebounding from record-low job approval rating

record for him, or his predecessor, the Poll-Monkey?

today with the first in a series of speeches on Iraq aimed at seizing the initiative after weeks of political missteps. White House aides believe Bush can turn a corner now that he is no longer feuding with Congress over a deal that would have given the United Arab Emirates management control of six U.S. ports. Dubai Ports World pulled out of the deal on Thursday after it became apparent Congress would kill the transaction.


But if no American buyer steps up, the Dubai deal could resurface.


Over the weekend, Bush rejected a reporter's suggestion that the ports deal had opened a lasting rift within the Republican Party. "I've read all the stories about this rift or that rift — that's typical Washington," Bush said in the Roosevelt Room. "The Republican Party is united in our efforts to win the war on terror."


Democratic National Committee Chairman Howard Dean said Saturday: "Democratic senators and representatives forced President Bush to give up the idea that six major American ports should be run by a foreign country."


As opposed to the dozens that are already run by foreign countries. Nice spin, Howie.


In an effort to pivot away from the ports deal, Bush will deliver a series of speeches to mark the three-year anniversary of Operation Iraqi Freedom, which began March 19, 2003. "In the coming days, there will be considerable reflection on the removal of Saddam Hussein from power and our remaining mission in Iraq," Bush said Saturday in his weekly radio address. "I will discuss the progress we are making, the lessons we've learned from our experiences, and how we're fixing what has not worked."

Bush acknowledged that "the fighting has been tough." "The last three years have tested our resolve," he said. "The enemy we face has proved to be brutal and relentless."
Insurgents or New York Times? Oh, yeah; they're on the same side!
The weapon of choice for Iraqi insurgents is the improvised-explosive device, or roadside bomb. Bush is expected to discuss a program to counter the weapon in a speech today at George Washington University. "These weapons are now the principal threat to our troops and to the future of a free Iraq," Bush said Saturday. "We're not going to rest until this danger to our troops has been removed."

Bush conceded that ongoing bloodshed is taking a toll on American support for the war in Iraq. "Amid the daily news of car bombs and kidnappings and brutal killings, I can understand why many of our fellow citizens are now wondering if the entire mission was worth it," he said. "I strongly believe our country is better off with Saddam Hussein out of power."
Posted by: Bobby || 03/13/2006 10:17 || Comments || Link || E-Mail|| [297 views] Top|| File under:
Iraq
US Army in Jeopardy in Iraq
Gary Hart represented the State of Colorado in the United States Senate from 1975 to 1987. In 1984 and 1988, he was a candidate for his party's nomination for President (which ended when he was photographed with a bimbo on his lap).



In 1812, Napoleon Bonaparte invaded Russia and, after success at the battle of Borodino, marched on and occupied Moscow. Napoleon and his generals took over the palaces of the court princes and great houses of the mighty boyars.

No doubt a reference to US troops camping in Saddam's palaces

Sadly for Napoleon, the Russians had different plans for their nation. Within days after abandoning their city to the French army, they torched their own palaces, homes, enterprises, and cathedrals.

The looting and burning of Baghdad after our invasion are the same thing, I guess

They burned Moscow down around Napoleon. Denied his last great triumph, the disappointed emperor abandoned Moscow and started home. Along the way, he lost the world's most powerful army.

So, we need to watch out or we'll get caught in the Brutal Iraqi Winter?

Recently one of Islamic Shi'ites' most revered sites, the golden mosque at Samarra, was destroyed by sectarian enemies. By this act and the reprisals that followed, Iraq moved a substantial step closer to civil war. Though a remote, but real, possibility, an Iraqi civil war could cost the United States its army.

Very remote, but by all means, continue..

Hopefully, leaders are planning for this possibility. If sectarian violence escalates further, US troops must be withdrawn from patrol and confined to their barracks and garrisons.

Pentagon has already said Iraqi forces will take the lead, we'll provide backup.

Mass transport must be mustered for rapid withdrawal of those troops from volatile cities in the explosive central region of Iraq. Intensive diplomatic efforts must be focused on preventing an Iraqi civil war from spreading to Iran, Saudi Arabia, Jordan, and Syria.

Well, Jordan would be bad. Civil war in Saudi Arabia, Iran and Syria would boost popcorn sales in the Rantburg lunch room

Such a potential could make the greater Middle East a tinder box for years, if not decades, to come.

"could make"? It's been a tinderbox for centuries!

But the first concern must be the safety of US forces. It is strange to contemplate the possibility that the greatest army in world history could be slaughtered in a Middle East conflagration.

Very strange, only a dimocrate would contemplate it.

But prudent commanders have no choice but to plan for this danger.

Well, sure. We always plan for everything

In greatest danger are the units in the Sunni central region cities. They are in real jeopardy if tens of thousands of angry Sunni and Shi'ite citizens, supported by their sectarian militias, surround and then overrun those units before they can be withdrawn.

In a real Iraqi civil war, tens of thousands of angry Shi'ite, supported by their sectarian militias, would be attacking Sunni citizens, who would be running to our troops for protection. Anyone wanting to try and overrun our troops will get wacked.

The United States lost one war not too long ago in Vietnam.

From Napoleon in Moscow to Vietnam, you just knew he'd make that leap

Conditions are taking shape that could result in the same outcome in Iraq.

We've got the same Democrat's calling for us to cut and run, the same liberal press calling our troops war criminals, etc...

Not to plan now for this apocalyptic possibility would be tantamount to criminal neglect on the part of our political and military leadership.

A major part of the dilemma we have created is the result of failure to know the history and complex culture of Iraq. As we refused to learn from the French experience in Indochina, we also failed to learn from the British experience in Iraq.

You mean the British tactic of making countries as they went, drawing up borders without regard for tribal divisions, creating puppet governments with a hand-picked strongman, and setting the stage for future conflicts? Those tactics?

We are on the cusp of religion and antique hatred overtaking whatever latent instincts toward democracy we may have relied on or tried to instill. We face the reemergence of 11th-century Assassins and 17th-century ethnic fundamentalism arising to replace a century of ideology -- imperialism, fascism, and communism.

Uh, Gary? What do you think we've doing there if not fighting those 11th-century Assassins, now called Taliban, al-Qaeda, etc?

The character of warfare and violence is being transformed. The warfare of the future is not World War II, or even Korea or Vietnam. It is Mogadishu and Fallujah -- low-intensity conflict among tribes, clans, and gangs. We are not prepared for that kind of warfare.

Don't get out much, do you Gary?


The United States is in danger of finding combat forces trapped in a civil war that they cannot prevent, control, or win. America's army is in danger, and that danger is possibly just around the corner.

"DOOM! QUAGMIRE! VIETNAM! MOSCOW!"
Posted by: Steve || 03/13/2006 10:04 || Comments || Link || E-Mail|| [554 views] Top|| File under:
Bangladesh
Bangla Big Boomed
A suspected Islamic militant and three others have been killed in a bomb blast in eastern Bangladesh after security forces besieged a house, officials say. Officials of the elite Rapid Action Battalion say a senior member of the banned Jamaat-ul-Mujahideen group died in the blast in the town of Comilla. The deaths follow the recent arrests of the group's chief, Abdur Rahman and his deputy Siddiqul Islam or Bangla Bhai. The militant group has been demanding the introduction of Sharia law.


So at least one of them has been singing.

Reports say some 300 Rapid Action Battalion personnel surrounded a house in Comilla, some 88km (55 miles) east of the capital, Dhaka. The house was believed to be the hideout of Jamaat-ul Mujahideen member, Mollah Omar. A woman and two children were also killed in the blast. It is not clear if Mollah Omar set off the blast himself.


Nor will it be clear tomorrow, nor does it need to be.

Last week, Siddiqul Islam, alias Bangla Bhai, was captured at his hideout in Mymensingh district. Days earlier, JMB leader Abdur Rahman surrendered to police in north-eastern Sylhet district. In February, a Bangladeshi court sentenced the two men - and two others also accused of Islamic militancy - to 40 years in prison in absentia for a bomb attack that killed two judges last year.
Posted by: Steve || 03/13/2006 09:58 || Comments || Link || E-Mail|| [507 views] Top|| File under:
Africa North
Islamist leader freed in Algeria
One of the founding leaders of Algeria's militant Islamist groups has been freed from prison, as part of an amnesty backed by the president. Abdelhak Layada, also known as Abu Adlane, had been sentenced to death in connection with his role in the civil war, in which some 150,000 people died. He set up the Armed Islamic Group (GIA) in 1992 after the army cancelled polls which Islamists were set to win. More than 2,000 people are to be freed under the new amnesty. The law came into effect last month after being approved in a referendum last year.

As he left prison, Mr Layada was greeted by his family and by the deputy-chairman of the Islamic Salvation Front (Fis), Ali Belhadj, who was himself released less than a week ago. Mr Layada was arrested in Morocco in 1993.

The amnesty also offers a pardon to militants on the run who surrender within the next six months, as long as they are not responsible for massacres, rapes or bombings of public places. The amnesty has been criticised in some quarters for granting the military immunity for prosecution. It has also been rejected by the Salafist Group for Fighting and Preaching (GSPC) - the only militant group which remains active. But the BBC's Mohamed Arezki Himeur says its military capacity has been hit by the security forces and it is confined to the mountains east of the capital, Algiers.

The amnesty is the second since President Abdelaziz Bouteflika took office seven years ago. He says it will help heal Algeria's wounds after years of a brutal and bloody conflict. The conflict erupted in 1992 after the authorities annulled a general election which Fis appeared set to win.
Posted by: Steve || 03/13/2006 09:47 || Comments || Link || E-Mail|| [328 views] Top|| File under:
Syria-Lebanon-Iran
Al-Qurbi Arrested On Return From France
Damascus, 13 March (AKI) - Syrian authorities have arrested a prominent political activist Ammar al-Quribi at Damascus' international airport. Al-Quribi, a member of the dissident Arab Organisation of Human Rights in Syria, (AOHRS) had just returned from a visit to France when police picked him up on Sunday. According to an AOHRS official, Abd al-Karim Rayhawi, the arrest stems from al-Quribi's activities to promote human rights in Syria. The AOHRS condemned the arrest which, Rayhawi said had taken place "outside the boundaries of any legal judicial practice."

According to well-placed sources contacted by Adnkronos International (AKI), the decision to arrest al-Qurbi came after the activist decided to participate in two meetings, including one in Paris by opponents of Syrian president Bashar al-Assad. Following the other meeting - which took place in January in the United States - al-Quribi told AKI that "the exiled Syrian opposition should be considered an active element for change and reform," in the country.
Posted by: Steve || 03/13/2006 09:44 || Comments || Link || E-Mail|| [325 views] Top|| File under:
Great White North
Harper tells troops; "Canada's staying in Afghanistan"
KANDAHAR, Afghanistan (CP) - Prime Minister Stephen Harper spent his second day in turbulent Afghanistan on Monday with a clear message to doubters back home that Canada won't be a pushover. "You can't lead from the bleachers. I want Canada to be a leader," he told about 1,000 Canadian soldiers at the base of the multinational mission led by a Canadian general. Harper's surprise visit to Afghanistan, which began on Sunday, is meant to lend support to troops facing twin problems: a stubborn insurgency that has claimed the lives of 12 Canadians since 2002 and a public back in Canada that has shown wavering support for the mission.

Harper sought to assuage the fears of soldiers who thought such dissent could derail the mission. "There could be some who want to cut and run. But cutting and running is not my way. And it's not the Canadian way," he said in a speech that drew warm applause. "We don't make a commitment and then run away at the first sign of trouble. We don't, and we will not, as long as I'm leading this country."

Bravo!


Harper's trip to Afghanistan is his first official foreign visit since he and the Conservatives were elected in January. Other world leaders such as U.S. President George W. Bush have visited the turbulent country, but the length of Harper's visit and his willingness to stay overnight were touted as unprecedented. The prime minister is being accompanied by Defence Minister Gordon O'Connor, a retired general. Harper spent the early part of the day on the base Monday, visiting the troops in their quarters and inspecting the armoured vehicles they use when they venture into hostile territory at the risk of being targeted by suicide bombers and roadside explosives.

"Your work is about more than just defending Canada's interests," he told the troops. "It's also about demonstrating an international leadership role for our country."

Most soldiers said they were touched and pleased he came for such a long visit. "It's a big deal for the boys, to let them know that people back home, especially the government, are thinking of us," said Warrant Officer John MacPherson.

However, some soldiers seemed stunned that Canadians might not support their work in the turbulent country. "That's . . . I'll hold my tongue - but that burns me. Really," said Cpl. Pascal Johanny. "Usually, the Canadian public has always approved of Canada's missions, like Bosnia, Kosovo, always giving their support. Now, we're here, in one of the worst places that needs the most help, and now they don't want to support us? It's kind of odd."

Harper also used his speech to promote the humanitarian side of Canada's mission in the country, including improving women's rights, building a democracy and a better education system. "These are important victories for the people of Afghanistan, and they represent things worth standing up for," he said.

MacPherson, on his 7th tour of duty abroad, echoed these points when asked what people in Canada need to know about why he, and others, went to the country. "I've seen quite a bit, (but) I have never seen a people that are this poor. They have nothing. We're just trying to hopefully give them a better life," he said. "It's going to take a long time."
Posted by: Steve || 03/13/2006 09:38 || Comments || Link || E-Mail|| [349 views] Top|| File under:
Iraq
Iraq Group Says It Killed al-Qaida Members
An armed group that says it was created with government backing to drive al-Qaida fighters out of a restive Iraqi province claimed Monday that it had killed five top members of the terrorist group. The claim came in a statement posted on an Islamic Web site and attributed to the Anbar Revenge Brigade, recently formed by tribal leaders of the western Anbar province.

"Your brothers, heroes of the Revenge Brigade, carried out the killing of five important elements of al-Qaida group, avenging the death of the sons of our Ramadi city," the statement said. It listed the names of four alleged al-Qaida leaders. The fifth man, it said, was from Ansar al-Sunnah, a terrorist group affiliated with al-Qaida.

The claim was the first Internet posting by the Anbar Revenge Brigades and could not be independently verified. Iraq's insurgents, including al-Qaida fighters, routinely use the Internet to claim responsibility for attacks or to publicize their ideology.

Tribal and religious leaders, former officers of Saddam Hussein's army as well as hundreds of Anbar residents, met in November in the provincial capital of Ramadi with U.S. military commanders to discuss means to speed up a U.S. withdrawal from the city. News of the meeting appeared to have prompted a spate of killings targeting Iraqis who participated in the talks with the Americans as well as local figures who had urged the province's mostly Sunni residents to vote in the U.S.-backed parliamentary elections on Dec. 15. Several top clerics and a tribal leader were killed. The deadliest attack — a suicide bombing Jan. 5 among a line of police recruits in Ramadi — killed at least 58, including U.S. troops.

The killings turned tribal leaders against followers of Abu Musab al-Zarqawi, the Jordanian-born leader of al-Qaida in Iraq, and the group has since claimed to have killed or detained hundreds of them.
Posted by: Steve || 03/13/2006 09:34 || Comments || Link || E-Mail|| [316 views] Top|| File under:
4 Terrorists Lynched In Iraq - Strung Up
Police found the bodies of four men dangling from electrical pylons Monday in a Baghdad Shiite slum, hours after car bombs and mortars shells ripped through teeming market streets, killing at least 58 people and wounding more than 200...

...Members of al-Sadr's Mahdi Army militia captured the four people found hanged in the Shiite ghetto, according to police and a member of al-Sadr's organization, Sheik Amer al-Husseini. Police collected the bodies early Monday.

"We know nothing about their nationalities but residents reported that they were arrested yesterday by Mahdi Army," said local police Lt. Laith Abdul-Aal. "Two of them were wearing explosive belts and two others had mortar tubes."

Al-Husseini identified the men as three Iraqis and a Syrian...
Posted by: Anonymoose || 03/13/2006 08:32 || Comments || Link || E-Mail|| [333 views] Top|| File under:
Science & Technology
Google Now Blocking Anti-Chicom Site Worldwide
At some point, quite recently, our popular site "The People's Cube" (ThePeoplesCube.com) was purged from Google search results.

MSN, Yahoo and other search engines still have it - but Google has erased/blocked any link to the site in its database. One can still find links to us from other sites - but not even one from Google to ThePeoplesCube.com.

We tried American, French, German, British, Australian, and Russian versions of Google - they used to give us traffic only a few days ago - but all we got was the same line in various languages: Sorry, no information is available for the URL thepeoplescube.com. And if we clicked on Find web pages from the site thepeoplescube.com we got Your search - site:thepeoplescube.com - did not match any documents...
Posted by: Anonymoose || 03/13/2006 08:21 || Comments || Link || E-Mail|| [522 views] Top|| File under:
Home Front: WoT
Yale Nailed
The two most dysfunctional management cultures I know of right now are the Bush White House and Yale University. From Katrina to Harriet Miers to Dubai, Team Bush is showing signs of being insular, burnt out, and desperately in need of new talent. The White House is also beset by an increasing number of leaks, the clear result of people frustrated that the higher-ups don't appear to be listening.

The president's alma mater is experiencing a similar flood of leaks, as the community there reacts to omertà the university has practiced in refusing meaningful comment on its admission of a former top Taliban official, Sayed Rahmatullah Hashemi. Beyond a single vague 144-word statement (later expanded to 281 words, including a defense of Yale's not hosting a ROTC program), Yale won't let anyone comment officially, citing student privacy issues and hoping they can keep silent and last out the storm. But unofficially, some Yale administrators are privately trashing critics. One even anonymously sent scathing emails to two critics calling them "retarded" and "disgusting."

That official--Alexis Surovov, assistant director of giving at Yale Law School--did talk to me. Last Wednesday, Mr. Surovov sent an angry email from a Columbia University account to Clinton Taylor and Debbie Bookstaber, two young Yale grads who are so frustrated at their alma mater's refusal to answer questions about Mr. Rahmatullah that they've launched a protest. Called NailYale, it focuses on the Taliban's barbaric treatment of women, which extended to yanking out the fingernails of those who wore nail polish. In a column on TownHall.com, they urged alumni "not give one red cent this year, but instead send Yale a red press-on fingernail."

Mr. Surovov, a Yale alumnus who has worked in its development office for three years and is on the board of the Yale Club of New Haven, wrote Mr. Taylor and Ms. Bookstaber at their private email addresses with the subject heading: "Y [sic] do you hate Yale." Here is his email in its entirety: "What is wrong with you? Are you retarded? This is the most disgraceful alumni article that I have ever read in my life. You failed to mention that you've never contributed to the Yale Alumni Fund in your life. But to suggest that others follow your negative example is disgusting."

Intrigued that someone had looked up his wife's giving record, David Bookstaber, a Yale computer science graduate, used Columbia's publicly accessible IT account database to trace the anonymous email. The trail led straight to Mr. Surovov's Yale office. On Thursday Mr. Taylor phoned Mr. Suvarov, who told him he was angry because the furor over the Taliban official was hurting fund raising and could lower Yale's rankings in the next U.S. News & World Report college survey. He also accused Mr. Taylor and Ms. Bookstaber of "terrorist tactics," which when challenged he amended to "terror tactics."

I called Mr. Surovov Friday morning for a candid 30-minute conversation. Why had he sent his blistering attack anonymously? "I'm not sure," he replied. But he nonetheless stood by a subsequent email he had sent Mr. Taylor using his own name in which he said "I regret nothing" about his previous attack. He did reluctantly concede to me he had made "a poor choice" of one word--"retarded." When asked if a day earlier he had verbally accused Mr. Taylor of "terror tactics" he paused for several seconds and said "I don't recall." He did tell me he viewed their protest as "a reactionary stunt."

He also largely defended Yale's refusal to answer questions on the ex-Taliban official by saying, "We can't respond to every political case. We need to show the university isn't here to make political decisions." When I asked him if admitting a key propagandist for the Taliban was a political decision, he claimed he was "only vaguely aware of Taliban practices." (He clearly shares that information deficit with some other Yale officials.) When I suggested that one reason Mr. Taylor might not have given to Yale was that he was a struggling graduate student, and similarly noted that Ms. Bookstaber is only 27, he said that was no excuse. "Everyone can give something," he said, in the smooth patter of a born fund-raiser. "Even $5 is a handsome gift they could have given."

Mr. Surovov made clear that even though he had used Yale equipment to launch his anonymous attack he acted solely in his personal capacity. When I asked how he had known the giving records of the two alumni, he insisted he had gotten them from public records. Despite repeated requests, he did not explain how he had obtained Ms. Bookstaber's private email address and her maiden name.
Posted by: Nimble Spemble || 03/13/2006 08:10 || Comments || Link || E-Mail|| [312 views] Top|| File under:
India-Pakistan
Our Opportunity With India
By Condoleezza Rice

The week before last President Bush concluded a historic agreement on civilian nuclear cooperation with India, a rising democratic power in a dynamic Asia. This agreement is a strategic achievement: It will strengthen international security. It will enhance energy security and environmental protection. It will foster economic and technological development. And it will help transform the partnership between the world's oldest and the world's largest democracy.

First, our agreement with India will make our future more secure, by expanding the reach of the international nonproliferation regime. The International Atomic Energy Agency would gain access to India's civilian nuclear program that it currently does not have. Recognizing this, the IAEA's director general, Mohamed ElBaradei, has joined leaders in France and the United Kingdom to welcome our agreement. He called it "a milestone, timely for ongoing efforts to consolidate the non-proliferation regime, combat nuclear terrorism and strengthen nuclear safety."

Our agreement with India is unique because India is unique. India is a democracy, where citizens of many ethnicities and faiths cooperate in peace and freedom. India's civilian government functions transparently and accountably. It is fighting terrorism and extremism, and it has a 30-year record of responsible behavior on nonproliferation matters.

Aspiring proliferators such as North Korea or Iran may seek to draw connections between themselves and India, but their rhetoric rings hollow. Iran is a state sponsor of terrorism that has violated its own commitments and is defying the international community's efforts to contain its nuclear ambitions. North Korea, the least transparent country in the world, threatens its neighbors and proliferates weapons. There is simply no comparison between the Iranian or North Korean regimes and India.

The world has known for some time that India has nuclear weapons, but our agreement will not enhance its capacity to make more. Under the agreement, India will separate its civilian and military nuclear programs for the first time. It will place two-thirds of its existing reactors, and about 65 percent of its generating power, under permanent safeguards, with international verification -- again, for the first time ever. This same transparent oversight will also apply to all of India's future civilian reactors, both thermal and breeder. Our sale of nuclear material or technology would benefit only India's civilian reactors, which would also be eligible for international cooperation from the Nuclear Suppliers Group.

Second, our agreement is good for energy security. India, a nation of a billion people, has a massive appetite for energy to meet its growing development needs. Civilian nuclear energy will make it less reliant on unstable sources of oil and gas. Our agreement will allow India to contribute to and share in the advanced technology that is needed for the future development of nuclear energy. And because nuclear energy is cleaner than fossil fuels, our agreement will also benefit the environment. A threefold increase in Indian nuclear capacity by 2015 would reduce India's projected annual CO2emissions by more than 170 million tons, about the current total emissions of the Netherlands.

Third, our agreement is good for American jobs, because it opens the door to civilian nuclear trade and cooperation between our nations. India plans to import eight nuclear reactors by 2012. If U.S. companies win just two of those reactor contracts, it will mean thousands of new jobs for American workers. We plan to expand our civilian nuclear partnership to research and development, drawing on India's technological expertise to promote a global renaissance in safe and clean nuclear power.

Finally, our civilian nuclear agreement is an essential step toward our goal of transforming America's partnership with India. For too long during the past century, differences over domestic policies and international purposes kept India and the United States estranged. But with the end of the Cold War, the rise of the global economy and changing demographics in both of our countries, new opportunities have arisen for a partnership between our two great democracies. As President Bush said in New Delhi this month, "India in the 21st century is a natural partner of the United States because we are brothers in the cause of human liberty."

Under the president's leadership, we are beginning to realize the full promise of our relationship with India, in fields as diverse as agriculture and health, commerce and defense, science and technology, and education and exchange. Over 65,000 Americans live in India, attracted by its growing economy and the richness of its culture. There are more than 2 million people of Indian origin in the United States, many of whom are U.S. citizens. More Indians study in our universities than students from any other nation. Our civilian nuclear agreement is a critical contribution to the stronger, more enduring partnership that we are building.

We are consulting extensively with Congress as we seek to amend the laws needed to implement the agreement. This is an opportunity that should not be missed. Looking back decades from now, we will recognize this moment as the time when America invested the strategic capital needed to recast its relationship with India. As the nations of Asia continue their dramatic rise in a rapidly changing region, a thriving, democratic India will be a pillar of Asia's progress, shaping its development for decades. This is a future that America wants to share with India, and there is not a moment to lose.

The writer is secretary of state.
Posted by: john || 03/13/2006 05:31 || Comments || Link || E-Mail|| [287 views] Top|| File under:
Syria-Lebanon-Iran
US campaign aimed at Iranian leadership
As the dispute over its nuclear program arrives at the U.N. Security Council today, Iran has vaulted to the front of the U.S. national security agenda amid Bush administration plans for a sustained campaign against the ayatollahs of Tehran.

President Bush and his team have been huddling in closed-door meetings on Iran, summoning scholars for advice, investing in opposition activities, creating an Iran office in Washington and opening listening posts abroad dedicated to the efforts against Tehran.

The internal administration debate that raged in the first term between those who advocated more engagement with Iran and those who preferred more confrontation appears in the second term to be largely settled in favor of the latter. Although administration officials do not use the term "regime change" in public, that in effect is the goal they outline as they aim to build resistance to the theocracy.

"We may face no greater challenge from a single country than from Iran," Secretary of State Condoleezza Rice said in Senate testimony last week. "We do not have a problem with the Iranian people. We want the Iranian people to be free. Our problem is with the Iranian regime."

In private meetings, Bush and his advisers have been more explicit. Members of the Hoover Institution's board of overseers who met with Bush, Vice President Cheney and national security adviser Stephen J. Hadley two weeks ago emerged with the impression that the administration has shifted to a more robust policy aimed at the Iranian government.

"The message that we received is that they are in favor of separating the Iranian people from the regime," said Esmail Amid-Hozour, an Iranian American businessman who serves on the Hoover board.

"The upper hand is with those who are pushing regime change rather than those who are advocating more diplomacy," said Richard N. Haass, who as State Department policy planning director in Bush's first term was among those pushing for engagement.

But as the administration gears up, the struggle with Iran remains shadowed by Iraq. The botched intelligence on Saddam Hussein's weapons has left a credibility challenge in convincing the public and the world that the administration is right this time about Iran. After alienating European allies in the rush to war in Iraq, the administration is following a slower, multilateral approach. And with U.S. forces stretched, analysts wonder how feasible a military option would be if it came to that.

The focus on Iran inside the administration lately has been striking. Bush, according to aides, has been spending more time on the issue, and advisers have invited 30 to 40 specialists for consultations in recent months.

In the past week, the State Department created an Iran desk. Last year, only two people in the department worked full time on Iran; now there will be 10. The department is launching more training in the Farsi language and is planning an Iranian career track, which has been difficult without an embassy there.

Undersecretary of State R. Nicholas Burns said in an interview that the department will also add staff in Dubai, which is part of the United Arab Emirates, as well as at other embassies in the vicinity of Iran, all assigned to watch Tehran. He called the new Dubai outpost the "21st century equivalent" of the Riga station in Latvia that monitored the Soviet Union in the 1930s when the United States had no embassy in Moscow.

The administration also has launched a $75 million program to advance democracy in Iran by expanding broadcasting into the country, funding nongovernmental organizations and promoting cultural exchanges. Voice of America broadcasts one hour a day into Iran; by April, that will grow to four hours a day, and the administration plans to go to 24 hours a day. But the administration suffered a setback last week when lawmakers slashed $19 million, mainly from broadcast operations.

The administration got to this point after a year of deliberately staying on the sidelines. After the United States took the lead on Iraq, the British told Bush administration officials that Washington should let the Europeans go first on dealing with Iran's alleged nuclear weapons program.

During her first trip to Europe as secretary of state, in February 2005, Rice was surprised that most questions from European officials concerned Iran, not Iraq, and was sobered by the realization that they viewed Washington as the problem, not Tehran.

When Bush went to Europe a few weeks later, French President Jacques Chirac and then-Chancellor Gerhard Schroeder of Germany pushed him to support a British-French-German diplomatic effort dubbed the EU-3. Bush agreed, and Rice announced the decision a year ago last weekend. With the Europeans in the lead, it became easier to persuade Russia and China as well to take a tougher line with Iran.

"We have taken the position from the get-go that we believed it was important to work with as many countries as possible," Burns said. "We wanted to have the entire international community on our side in order to pressure Iran."

The biggest help bringing the international community together, though, came from Iran. President Mahmoud Ahmadinejad proved so incendiary -- in dismissing the Holocaust and talking about wiping Israel off the map -- that the prospect of a negotiated solution faded. The statements underscored the danger posed by Tehran and, according to Burns, led Rice "to say we need to fire on all pistons on Iran." Ultimately, the Europeans, Russia and China agreed to send Iran to the Security Council.

Bush decided to push more overtly for a democratic Iran. "Tonight," he said in his State of the Union address on Jan. 31, "let me speak directly to the citizens of Iran: America respects you, and we respect your country. We respect your right to choose your own future and win your own freedom. And our nation hopes one day to be the closest of friends with a free and democratic Iran."

Now that the nuclear issue is at the Security Council, the U.S. strategy is to escalate gradually rather than force an immediate climax. The first step would be a statement by the council president declaring Iran in violation of nuclear treaty obligations and demanding it suspend uranium enrichment. If that fails, the council could be asked to impose economic sanctions or pass a resolution allowing military force to enforce compliance. Russia and China, which have veto power, seem unlikely to support either move.

"There's a clear desire to have a broad coalition," a senior U.S. official said. "The question is, how do you get any action out of it?"

Some analysts believe this year will lead to a decision point for Bush whether to use a military option. For now, Bush and his aides say all options are on the table, but as a practical matter no armed strike is likely until diplomacy has been exhausted.

Many military specialists doubt a strike would be effective because Iran's nuclear facilities are scattered in dozens of locations, and would require hundreds of sorties first to disrupt Iranian air defenses. Such an attack, they say, could inflame the Muslim world and alienate reformers within Iran.

Haass, now president of the Council on Foreign Relations, said Washington should instead try direct negotiations with Tehran: "The United States ought to make a major diplomatic push in part because it might succeed, in part because none of the other options are attractive and in part because if you're going to escalate you want to demonstrate that you tried." The current policy, he said, "looks to me more like a hope than a strategy."

Some Republicans, though, say a military attack may be required if only to set back Iran's nuclear program a few years.

"Every year that we wait, the risk increases," said former House speaker Newt Gingrich, a member of the Pentagon's Defense Policy Board. "I would hope that the administration would decide to do something decisive. . . . We have the military power in the region if we need it. It's a question of whether we have the will."

Such a decision could prompt deep skepticism after the Iraq intelligence failure. "As far as Congress, they're certainly going to do their homework more this time and demand more from the intelligence community before they go along with this," said a Senate Republican leadership aide who spoke on the condition of anonymity.

The way things are going now, the aide said, "It's hard to see this getting resolved under the Bush administration."
Posted by: Dan Darling || 03/13/2006 03:00 || Comments || Link || E-Mail|| [307 views] Top|| File under:
Iraq
Iraq admits death squads operated inside interior ministry
Senior Iraqi officials Sunday confirmed for the first time that death squads composed of government employees had operated illegally from inside two government ministries.

"The deaths squads that we have captured are in the defense and interior ministries," Minister of Interior Bayan Jabr said during a joint news conference with the Minister of Defense. "There are people who have infiltrated the army and the interior."

Also, Sunday, a series of deadly attacks hit the Shiite Baghdad neighborhood of Sadr City, which had recently been relatively safe, initiating another round of sectarian killings and threatening to provoke more.

Seven car bombs were left in markets around the poor Shiite area. Two exploded at 5:30 p.m., another at 5:35 p.m., two at 5:40 p.m. in a different market, and one at 5:45 p.m. Police found and defused the seventh.

The blasts, set off at the busiest time of the day just after poor residents would have returned from their jobs, yet before curfew, killed 46 people and wounded another 204. By Sunday night, the suburb of 2.5 million had been sealed off by police and the private militia of radical cleric Muqtada al-Sadr, the Mahdi Army.

The targeting of Sadr City could provoke a strong political backlash. Sadr City is a bastion of support for al-Sadr, a key backer of Prime Minister Ibrahim al-Jaafari's bid for re-election. Al-Jaafari's nomination is strongly opposed by Sunni and Kurdish leaders, although he is supported by United Iraqi Alliance, the Shiite political bloc that is the largest in parliament.

The Mahdi Army was also extremely active in attacks on Sunni mosques in the aftermath of last month's bombing of a key Shiite shrine in Samarra that touched off a wave of sectarian killings.

Elsewhere around Baghdad, a series of roadside bombs and gun attacks killed another 17 people.

Interior Minister Jabr said that investigations into death squads were still ongoing in the Defense Ministry. He said the Interior Ministry had arrested 22 people, and subsequently released 18 as innocent after interrogation, detaining four for further questioning.

"Now we have sent them (the four) to the court because it hasn't been proven that all four were involved," Jabr said. "Although I did not have clear signs (of their guilt) I sent them to the justice ministry so that the law could be carried out."

Although Jabr appeared to confirm the existence of death squads, the scale of the operation uncovered would appear to be far smaller than critics had alleged.

Sunni Muslims have long complained about Shiite death squads that arrived wearing official uniforms and rode in official-looking vehicles to haul away victims.

Knight Ridder first reported the accusation of death squads in February last year, and in June documented many cases in which victims were taken away allegedly by men wearing Interior Ministry commando uniforms were later found handcuffed and executed with a bullet to the back of the head.

The government had long denied the existence of such death squads. Sunnis had accused the Badr Organization, a Shiite militia supported by Iran, of being behind the killings, inside or outside of government ministries. Jabr is a senior leader of the Supreme Council for Islamic Revolution in Iraq, a leading Shiite political party, and has close ties to the Badr Organization.

The investigation that led to Sunday's confirmation of government death squads came after American forces stopped a group of men who were passing through a checkpoint in late January. The men wore official uniforms and said they were preparing to execute a Sunni man in their custody.

The atmosphere of chaos in Iraq has been stoked in part by the failure of politicians to form a new government nearly three months after national elections.

A spokesman for President Jalal Talabani said Iraq's political parties would meet Tuesday to resolve differences and would convene the first parliamentary session Thursday, three days ahead of what had been planned.

At the Saddam Hussein trial, where he is accused of having 148 people from Dujail slaughtered in 1982 after a failed assassination attempt, three of his fellow defendants took the witness stand, although they said little and denied their involvement in the killings.

Two cited faulty eyesight as the reason spoken testimony differed from earlier signed statements.

The trial is expected to progress through the week and culminate with the prosecution examination of Saddam.

After proceedings, the prosecutor said, "Anyone convicted of these crimes could be executed within 30 days."
Posted by: Dan Darling || 03/13/2006 02:58 || Comments || Link || E-Mail|| [301 views] Top|| File under:
Syria-Lebanon-Iran
UK urges Europe to push for democracy in Iran
Britain will call on Monday for an expansion of global broadcasting in Iran and more material in Farsi published on the Internet in an effort to support Iranians' aspirations for greater freedom. At a time when Iran is locked in a dispute with the international community over its nuclear programme, Foreign Minister Jack Straw will say in a speech, extracts of which were obtained by Reuters, that the Islamic state is heading in the wrong direction.

He will urge world organisations to boost the information flow to Iranians who may have little access to outside news.

"Iran is going in the wrong direction, chances are being squandered, Iran and the Iranian people deserve better," Straw will say in a major speech which could be interpreted by some as an attempt to interfere in Iran's domestic affairs.

"We in European countries need to communicate better with the Iranian people," he will say.

His speech, at the International Institute for Strategic Studies in London, will come a month after the United States outlined plans to expand television broadcasts to Iran and Secretary of State Condoleezza Rice asked Congress for $75 million (43 million pounds) to help open up its tightly controlled society.

While cautioning that Britain has no interest in taking part in internal debates, Straw will say Europe should not look the other way when Iran fails to embrace human rights.

"We should not stop standing up for principles for human rights and fundamental freedoms which we hold dear to ourselves and which so many Iranians aspire to," he will say.

He will draw attention to cases where Iranian authorities have cracked down on the media and will call on European colleagues to talk more to Iranian journalists.

"I encourage international organisations and non-governmental organisations to make reports on Iranian affairs available in Farsi on the Internet."

"And we need to think about whether there is more we can do to ensure reliable and trusted news services are able to broadcast in Farsi to the Iranians."

Straw will avoid targeting the current Iranian government alone by saying that Iranians have struggled for a century to secure the freedoms many western countries enjoy.

Tensions between Iran and Britain are running high.

Britain, along with the United States and many other countries, suspects Iran wants to develop nuclear technology to build a bomb, a charge the Islamic state denies.

The issue is now with the United Nations Security Council which could eventually introduce sanctions against Iran.

Britain, along with most of the world, has voiced shock at President Mahmoud Ahmadinejad's call for Israel to be "wiped off the map".

"Reaction and repression at home is matched by confrontation abroad," Straw will say, noting that Iran is alone in opposing a two-state solution to the Israeli-Palestinian conflict.

Having the nuclear issue in the UN Security Council marks a new phase in diplomatic efforts, not an end of diplomacy, Straw will say, adding that the West does not want to stop Iran generating nuclear power.

It is up to Iran to build confidence by resuming a suspension of sensitive nuclear work and cooperating with the United Nations' nuclear watchdog, Straw will say.
Posted by: Dan Darling || 03/13/2006 02:56 || Comments || Link || E-Mail|| [317 views] Top|| File under:
Iran urging Islamic Jihad to attack Israel
Iran continues to urge Islamic Jihad to carry out terror attacks against Israel ahead of the Knesset elections, Israeli intelligence sources say. According to the sources, the Iranian pressure on Islamic Jihad comes despite Tehran's declared support for Hamas and the fact that senior Hamas officials were invited to Tehran to celebrate the organization's victory in the elections to the Palestinian Legislative Council.

The Islamic Jihad tactic would be designed, inter alia, "to pose a challenge to Hamas," a senior source in the General Staff said to Haaretz. According to the source, the Jihad terror group seeks to confront Hamas with a dilemma - "whether to uphold the policy of calm toward Israel, as it has done until now."

Troops along the northern border were on unusually high alert status Monday, amid fears that the pro-Iranian Hezbollah organization might attempt to kidnap a soldier.

IDF officials believe that Iran and the terror groups identified with it are trying "to turn a tactical terror attack into a strategic one" - in other words, to initiate a series of relatively harsh attacks whose effect would be compounded due to the sensitive political timing of the action. The officials say that Israel must be very cautious when it comes to responding with force, and must avoid being caught up by provocations designed to spark off an inferno in the region.

An escalation in the Israeli-Palestinian conflict serves Iranian interests in a number of ways: It redirects some of the international attention currently focused on the fight against Tehran's nuclear program, and it stokes terror and violence against Israel in a manner that gives the Iranians more sway over Palestinian elements.

While Islamic Jihad terror is an ongoing phenomenon, General Staff officials have identified a worrying trend among the independent Fatah groups - primarily in the West Bank - that have openly returned to terror since the movement's defeat in the elections. The fact that the Palestinian Authority is finding it hard to support these cells financially is pushing them into the arms of Islamic Jihad and Hezbollah. This trend is likely to intensify following the formation of the Hamas government: At present, the PA has some 75,000 individuals on its payroll. Hamas is likely to want to get rid of some of them, both in order to save money and to be able to pay its people.

IDF troops on the northern border, meanwhile, are on high alert in fear of another Hezbollah attempt to abduct a soldier or civilian. An attempt in November in the village of Ghajar was foiled, and four Hezbollah activists were killed in a clash with Israeli soldiers. Last week, Hezbollah's secretary general, Sheikh Hassan Nasrallah, again hinted at such a possibility. He promised "to use all ways and means" to secure the release of Lebanese citizens imprisoned in Israel.

The Iranian interest, coupled with the developments in the internal Lebanese arena (the renewed U.S. pressure on Syria vis-a-vis the assassination of Rafik Hariri), could prompt Hezbollah to carry out a serious operation.

The IDF published its announcement on the heightened state of alert, apparently, as a deterrent against Hezbollah. Israel has adopted a similar tactic in the past on a number of occasions, but the effectiveness of such a move is doubtful: On November 20, Chief of Staff Dan Halutz issued a warning regarding plans by Hezbollah; the next day, however, the organization took action in Ghajar, despite knowing about the heightened state of alert.
Posted by: Dan Darling || 03/13/2006 02:53 || Comments || Link || E-Mail|| [479 views] Top|| File under:
Iraq
Tapes reveal Sammy's WMD ambitions
Audiotapes of Saddam Hussein and his aides underscore the Bush administration's argument that Baghdad was determined to rebuild its arsenal of weapons of mass destruction once the international community had tired of inspections and left the Iraqi dictator alone.

In addition to the captured tapes, U.S. officials are analyzing thousands of pages of newly translated Iraqi documents that tell of Saddam seeking uranium from Africa in the mid-1990s.

The documents also speak of burying prohibited missiles, according to a government official familiar with the declassification process.

But it is not clear whether Baghdad did what the documents indicate, said the U.S. official, who asked not to be named.

"The factories are present," an Iraqi aide tells Saddam on one of the tapes, made by the dictator in the mid-1990s while U.N. weapons inspectors were searching for Baghdad's remaining stocks of weapons of mass destruction.

"The factories remain, in the mind they remain. Our spirit is with us, based solely on the time period," the aide says, according to the documents. "And [inspectors] take note of the time period, they can't account for our will."

The quote is from roughly 12 hours of taped conversations that unexpectedly landed in the lap of Bill Tierney, a former Army warrant officer and Arabic speaker who was translating for the FBI tapes unearthed in Iraq after the invasion.

Mr. Tierney made a copy, which he provided to the House Permanent Select Committee on Intelligence. The committee in turn gave a copy to intelligence analysts who authenticated the voice as that of Saddam.

Mr. Tierney said that the quote from the Saddam aide, and scores of others, show Saddam was rebuilding his once-ample weapons stocks.

"The tapes show that Saddam rebuilt his program and successfully prevented the U.N. from finding out about it," he said.

There also exists a quote from the dictator himself, who ordered the tapings to keep a record of his inner-sanctum discussions, that Mr. Tierney thinks shows Saddam planned to use a proxy to attack the United States.

"Terrorism is coming ... with the Americans," Saddam said. "With the Americans, two years ago, not a long while ago, with the English I believe, there was a campaign ... with one of them, that in the future there would be terrorism with weapons of mass destruction."

The tapes are spurring a new debate over Iraq's weapons of mass destruction stocks more than a year after the CIA's Iraq Survey Group (ISG) completed a lengthy postwar inspection. It concluded that Iraq did not possess stocks of weapons of mass destruction when the U.S-led coalition invaded in March 2003.

There is more to come. House intelligence committee Chairman Rep. Peter Hoekstra, Michigan Republican, told The Washington Times that about 500 hours of additional Saddam tapings are still being translated and analyzed by the U.S. In addition, in Qatar, U.S. Central Command's forward headquarters in the Persian Gulf, sit 48,000 boxes of Iraqi documents, of which the military has delivered 68 pages to the committee.

"I don't want to overstate what is in the documents," Mr. Hoekstra said. "I certainly want to get them out because I think people are going to find them very interesting."

He said the office of John D. Negroponte, the director of national intelligence, is now weighing the congressman's request to release 40 of the 68 pages.

Of the tapes released so far, Mr. Hoekstra said, "Everything [Saddam] is doing is saying, 'Let's take it and hide it' with a clear intent. 'As soon as this is over, we're going to be back after this.' "

So far, the tapes do not shed light on what ultimately happened to Saddam's large stocks of weapons of mass destruction. None were found by the ISG, whose director, Charles Duelfer, filed a final report in 2004.

Some pundits and recently retired military officers are convinced that Saddam moved his remaining weapons to Syria. They cite satellite photos of lines of trucks heading into the neighboring country before the invasion and the fact Saddam positioned his trusted Iraqi Intelligence Service agents at border crossings.

Mr. Duelfer said there were promising leads that weapons of mass destruction did go into Syria, but the security situation prevented him from closing the loop. Mr. Duelfer concluded that Saddam planned to resume weapons of mass destruction production once the United Nations lifted economic sanctions.

Mr. Tierney said he thinks the regime poured chemical weapons into lakes and rivers and sent other stocks over the border to Syria. Mr. Tierney served as a U.N. weapons inspector in the 1990s.

"The ISG, they were lied to in a very systematic way," he said. "Lying. They were very good at it."
Posted by: Dan Darling || 03/13/2006 02:42 || Comments || Link || E-Mail|| [280 views] Top|| File under:
Southeast Asia
RP, KL, RI discuss possible anti-terrorist sea lanes
The Philippines is talking with Indonesia and Malaysia about establishing secure sea lanes connecting the three Southeast Asian nations to make it easier to spot al-Qaida-linked militants, Defense Secretary Avelino Cruz said Monday.

Indonesia and Malaysia have welcomed the idea and the Philippines will submit, in a few months, details of the proposed sea lanes, where human and cargo traffic would be required to pass to prevent rigid inspection by security patrols, Cruz said.

The ambitious proposal, which would compliment a plan by the three countries to conduct yearlong joint patrols along their sea borders, reflect growing concern over reports of covert movement by Indonesian recruits of al-Qaida's regional ally Jemaah Islamiyah to jungle terror training camps in the southern Philippines, sometimes through Malaysia.

Weapons and bomb materials also have been smuggled across the region.

The proposed sea lanes could be monitored by radar along existing commercial routes, Cruz told reporters.

"If you have sea lanes and you have continuous patrol, we could pick out those who would not pass along there for boarding and inspection," Cruz said.

The proposal is a challenge for the impoverished Philippines, which has acknowledged problems guarding its vast porous coastlines in the volatile southern Mindanao region because of the weak navy and coast guard. It could also face opposition from the large numbers of fishermen between the Philippines and itstwo neighbors.

Philippine security officials say Jemaah Islamiyah, working with Filipino Muslim militants, set up terror training camps for Indonesian recruits in Mindanao starting in the late 1990s. U.S.security officials also have expressed concern over the camps, saying they could produce terrorists that could strike anywhere in the world.

Jemaah Islamiyah has launched several terrorist attacks across Indonesia, including on the resort island of Bali.

The Philippine military says it has captured and shut down all of Jemaah Islamiyah's camps in Mindanao's mountainous heartland, and was hunting about 30 Indonesian militants. Security officials,however, said the militants could re-establish camps elsewhere in Mindanao.
Posted by: phil_b || 03/13/2006 02:41 || Comments || Link || E-Mail|| [368 views] Top|| File under:
Iraq
Push to Baghdad left some US generals divided
The war was barely a week old when Gen. Tommy R. Franks threatened to fire the Army's field commander.

From the first days of the invasion in March 2003, American forces had tangled with fanatical Saddam Fedayeen paramilitary fighters. Lt. Gen. William S. Wallace, who was leading the Army's V Corps toward Baghdad, had told two reporters that his soldiers needed to delay their advance on the Iraqi capital to suppress the Fedayeen threat in the rear.

Soon after, General Franks phoned Lt. Gen. David D. McKiernan, the commander of allied land forces, to warn that he might relieve General Wallace.

The firing was averted after General McKiernan flew to meet General Franks. But the episode revealed the deep disagreements within the United States high command about the Iraqi military threat and what would be required to defeat it.

The dispute, related by military officers in interviews, had lasting consequences. The unexpected tenacity of the Fedayeen in the battles for Nasiriya, Samawa, Najaf and other towns on the road to Baghdad was an early indication that the adversary was not merely Saddam Hussein's vaunted Republican Guard.

The paramilitary Fedayeen were numerous, well-armed, dispersed throughout the country, and seemingly determined to fight to the death. But while many officers in the field assessed the Fedayeen as a dogged foe, General Franks and Defense Secretary Donald H. Rumsfeld saw them as little more than speed bumps on the way to Baghdad. Three years later, Iraq has yet to be subdued. Many of the issues that have haunted the Bush administration about the war — the failure to foresee a potential insurgency and to send sufficient troops to stabilize the country after Saddam Hussein's government was toppled — were foreshadowed early in the conflict. How some of the crucial decisions were made, the behind-the-scenes debate about them and early cautions about a sustained threat have not been previously known.

A United States Marines intelligence officer warned after the bloody battle at Nasiriya, the first major fight of the war, that the Fedayeen would continue to mount attacks after the fall of Baghdad since many of the enemy fighters were being bypassed in the race to the capital.

In an extraordinary improvisation, Ahmad Chalabi, the Iraqi exile leader who was a Pentagon favorite, was flown to southern Iraq with hundreds of his fighters as General Franks's command sought to put an "Iraqi face" on the invasion; the plan was set in motion without the knowledge of top administration officials, including Secretary of State Colin L. Powell and George J. Tenet, the director of central intelligence.

Instead of sending additional troops to impose order after the fall of Baghdad, Mr. Rumsfeld and General Franks canceled the deployment of the First Cavalry Division;

General McKiernan was unhappy with the decision, which was made at a time when ground forces were needed to deal with the chaos in Iraq.

This account of decision-making inside the American command is based on interviews with dozens of military officers and government officials over the last two years. Some asked to remain unidentified because they were speaking about delicate internal deliberations that they were not authorized to discuss publicly.

As American-led forces prepared to invade Iraq in March 2003, American intelligence was not projecting a major fight in southern Iraq. C.I.A. officials told United States commanders that anti-Hussein tribes might secure a vital Euphrates River bridge and provide other support. Tough resistance was not expected until Army and Marine troops began to close in on Baghdad.

Almost from the start, however, the troops found themselves fighting the Fedayeen and Baath Party paramilitary forces. The Fedayeen had been formed in the mid-1990's to suppress any Shiite revolts. Equipped with rocket-propelled grenades and small arms, they wore civilian dress and were positioned in southern Iraq. The first marine to die in combat, in fact, was shot by a paramilitary fighter in a Toyota pickup truck.

After Nasiriya, Lt. Col. Joseph Apodaca, a Marine intelligence officer in that critical first battle, drafted a classified message concluding that the Fedayeen would continue to be a threat. Many had sought sanctuary in small towns that were bypassed in the rush to Baghdad. The colonel compared the Fedayeen attacks to insurgencies in Nicaragua, El Salvador and Colombia, and warned that unless American troops went after them in force, the enemy would continue their attacks after Baghdad fell, hampering efforts to stabilize Iraq.

At the land war headquarters, there was growing concern about the Fedayeen as well. On March 28, General McKiernan, the land war commander, flew to the Jalibah airfield to huddle with his Army and Marine commanders. General Wallace reported that his troops had managed to contain the Iraqi paramilitary forces but that the American hold on them was tenuous. His concern was that the Fedayeen were threatening the logistics needed to push to Baghdad. "I am not sure how many of the knuckleheads there are," he said, according to notes taken by a military aide.

Lt. Gen. James T. Conway, the top Marine field commander, was also impressed by the fighters' tenacity. Bypassed enemy units were attacking American supply lines.

General McKiernan concluded that the United States faced two "centers of gravity": the Republican Guard, concentrated near Baghdad, and the paramilitary Fedayeen. He decided to suspend the march to the capital for several days while continuing airstrikes and engaging the Fedayeen. Only then, he figured, would conditions be right for the final assault into Baghdad to remove Mr. Hussein from power. To provide more support, General McKiernan freed up his only reserve, troops from the 82nd Airborne Division.

When he returned to his headquarters in Kuwait, there was a furor in Washington over General Wallace's comments to the press.

"The enemy we're fighting is a bit different than the one we war-gamed against, because of these paramilitary forces," General Wallace had said to The New York Times and The Washington Post. "We knew they were here, but we did not know how they would fight." Asked whether the fighting increased the chances of a longer war than forecast by some military planners, he responded, "It's beginning to look that way."

To General Franks, those remarks apparently were tantamount to a vote of no-confidence in his war plan. It relied on speed, and he had told Mr. Rumsfeld that his forces might take Baghdad in just a few weeks. In Washington, General Wallace's comments were seized on by critics as evidence that Mr. Rumsfeld had not sent enough troops. More than a year earlier, he had ridiculed the initial war plan that called for at least 380,000 troops and had pushed the military's Central Command to use fewer soldiers and deploy them more quickly. At a Pentagon news conference, the defense secretary denied that he had any role in shaping the war plan. "It was not my plan," he said. "It was General Franks's plan, and it was a plan that evolved over a sustained period of time."

Privately, Mr. Rumsfeld hinted at his impatience with his generals. Newt Gingrich, the former Republican House speaker and a Rumsfeld adviser, forwarded a supportive memo from Col. Douglas Macgregor, who had long assailed the Army leadership as risk averse. In a blistering attack, Colonel Macgregor denounced the decision to suspend the advance. Replying to Mr. Gingrich, the secretary wrote: "Thanks for the Macgregor piece. Nobody up here is thinking like this."

General McKiernan, for his part, was stunned by the threat to fire General Wallace. "Talk about unhinging ourselves," he told Lt. Gen. John P. Abizaid, General Franks's deputy, according to military aides who later learned of the conversation.

At General Franks's headquarters in Qatar the next day, General McKiernan made the case against removing General Wallace, according to officers who learned about the episode. Gary Luck, a retired general and an adviser to General Franks, said General Wallace was not one to shrink from a fight. General Wallace survived, but the strategy debate was far from over.

General Franks did not respond to requests for comment for this article. An aide, Michael Hayes, a retired Army colonel, said that to his knowledge, the accounts of General Franks's threat to fire General Wallace and other conversations with his commanders were inaccurate, but he declined to address specifics.

Calculating the resistance would fade if the invasion had an Iraqi face, General Franks's command turned to an unlikely ally.

Ahmad Chalabi, the Iraqi exile leader who had been long been pushing for Saddam Hussein's ouster and was championed by some Pentagon officials, was based in northern Kurdistan with his fighters. An American colonel, Ted Seel, was assigned as a military liaison.

On March 27, he was asked to call General Abizaid's office. The general wanted to know how many fighters Mr. Chalabi had and if he would be willing to deploy them, according to Colonel Seel.

Mr. Chalabi said he could field as many as 1,000, but Colonel Seel thought 700 was more accurate. The United States Air Force could fly them in to the Tallil Air Base just south of Nasiriya.

Eager to reassure the White House that he had an Iraqi ally, General Franks told Mr. Bush in a videoconference that Iraqi freedom fighters would be joining the American-led forces. Franklin C. Miller, the senior National Security Council deputy for defense issues, was taken aback by the plan. Unlike a small group of Iraq exiles recruited by the Pentagon and trained in Hungary, these fighters had not been screened or trained by the American military.

He approached Mr. Tenet, the director of central intelligence. Who are these freedom fighters? he asked, according to an official who was present. Mr. Tenet said he had no idea.

When the airlift finally started in early April, about 570 fighters were ready. As the C-17's were being loaded, Mr. Chalabi wanted to go as well. General Abizaid objected, arguing in an exchange with Paul D. Wolfowitz, the deputy defense secretary, that the military command should not be taking sides in future Iraqi politics by flying a potential Iraqi leader to southern Iraq, but Mr. Wolfowitz did not yield. He said Mr. Chalabi's fighters did not want to go without their leader, according to officials familiar with the exchange. When General Abizaid awoke the next day, Mr. Chalabi was at Tallil. His fighters would never play a meaningful role in the war. They arrived without their arms and were not well supervised by the United States Special Forces. But Mr. Chalabi, now the deputy prime minister of Iraq, proved to be undeterred. After arriving at Tallil, he drove to Nasiriya and delivered a rousing speech. It was the beginning of his political comeback.

Determined to spur his ground war commanders to renew the push toward Baghdad, General Franks flew to General McKiernan's headquarters in Kuwait on March 31, where he delivered some harsh criticism.

Only the British and the Special Operations forces had been fighting, he complained, according to participants in the meeting. General Franks said he doubted that the Third Infantry Division had had a serious tank engagement and warned of the embarrassment that would follow if they failed. The resistance around Karbala on the Army's route to Baghdad was minor, he said, and easily crushed. He expressed frustration that neither General McKiernan nor the Marines had forced the destruction of Iraq's 10th and Sixth Army Divisions, units the Marines and General McKiernan viewed as severely weakened by airstrikes, far from the invasion route and posing little threat.

One of the most critical moments of the meeting came when General Franks indicated he did not want to be slowed by overly cautious generals concerned about holding casualties to a minimum, though no one had raised the issue of casualties. To dramatize his point, according to one participant, General Franks put his hand to his mouth and made a yawning motion.

After the session, General McKiernan approached Maj. Gen. Albert Whitley, his top British deputy. "That conversation never happened," General McKiernan said, according to military officials who learned of the exchange. By April 2, American forces were closing in on the capital. Even before the war, Mr. Rumsfeld saw the deployment of United States forces more in terms of what was needed to win the war than to secure the peace.

With the tide in the United States' favor, he began to raise the issue of canceling the deployment of the First Cavalry Division — some 16,000 soldiers. General Franks eventually went along. Though the general insisted he was not pressured to agree, he later acknowledged that the defense secretary had put the issue on the table. "Don Rumsfeld did in fact make the decision to off-ramp the First Cavalry Division," General Franks said in an earlier interview with The New York Times.

General McKiernan, the senior United States general in Iraq at the time, was not happy about the decision but did not protest.

Three years later, with thousands of lives lost in the tumult of Iraq, senior officers say that canceling the division was a mistake, one that reduced the number of American forces just as the Fedayeen, former soldiers and Arab jihadists were beginning to organize in what would become an insurgency.

"The Baathist insurgency surprised us and we had not developed a comprehensive option for dealing with this possibility, one that would have included more military police, civil affairs units, interrogators, interpreters and Special Operations forces," said Gen. Jack Keane of the Army, who is now retired and served as the acting chief of staff during the summer of 2003.

"If we had planned for an insurgency, we probably would have deployed the First Cavalry Division and it would have assisted greatly with the initial occupation. "This was not just an intelligence community failure, but also our failure as senior military leaders."
Posted by: Dan Darling || 03/13/2006 02:33 || Comments || Link || E-Mail|| [326 views] Top|| File under:
191 hard boyz rounded up in Iraq
Up to 191 suspected insurgents were arrested during the past 24 hours in many regions in Iraq, said an Iraqi military source on Sunday. The source told KUNA that the Iraqi army second division arrested 92 suspects in Mosul, northern Iraq, and that 90 terrorists were detained in Hillah.

Meanwhile in Ramadi city, the Iraqi army's first and seventh brigadiers forces detained eight terrorists, three of them were suspected of being involved in attacks in Najaf and Baghdad.
Posted by: Dan Darling || 03/13/2006 02:23 || Comments || Link || E-Mail|| [314 views] Top|| File under:
Bangladesh
JMB carried out Bangla cinema booms
The government's latest disclosure that JMB had carried out the Mymensingh cinema blasts three years back contradicted its earlier find, suggesting that the ruling coalition in fact used the law enforcement and intelligence agencies as a tool for political persecution.

The government on Thursday said detained militant kingpin Abdur Rahman has confessed to ordering the blasts in December 2002. The statement has called into question the role of the law enforcers as the government had earlier claimed that the opposition Awami League (AL) and some journalists and intellectuals were behind the attacks.

Earlier JMB cadre Moinul Islam Ranga told a court last month that Salahuddin alias Salehin, the man in charge of the militant operations in Mymensingh-Sylhet region, had led the attacks.

Those who were arrested and abused on the allegation of orchestrating the cinema blasts have demanded the government seek apology, punish the persons responsible for wreaking vengeance on them and give them compensation for torture they underwent.

Some of the victims told The Daily Star yesterday that they will sue for defamation if the government does not compensate them for the damage done to their image.

Immediately after the powerful blasts at Ajanta, Chhayabani, Purabi and Aloka cinemas on December 7, 2002 killing 21 people and injuring over 200, the government had arrested 14 AL leaders including Saber Hossain Chowdhury and Principal Motiur Rahman, writer-journalist Shahriar Kabir, Prof Muntassir Mamoon and journalist Enamul Hoque Chowdhury.

A few hours after the arrests on December 8, Prime Minister Khaleda Zia while visiting Aloka Cinema Hall said the authorities had arrested some people for suspected involvement in the incidents.

Hinting at the opposition leaders and intellectuals, she said those who were running a smear campaign against Bangladesh at home and abroad bear links to such terrorist attacks.

Ministers and high officials of the law enforcement agencies too gave the impression that those who were detained had connection with the blasts. Apparently, it all was a bid to rationalise the detention of the opposition leaders and intellectuals.

Inspector General of Police Abdul Quayyum, who was then serving as the commissioner of Dhaka Metropolitan Police (DMP), told journalists after the arrests that police had strong evidence of the arrestee's involvement in tarnishing the country's image abroad.

Talking to the media 39 months into the blasts, the same police authorities on Thursday said JMB had carried out the blasts.

Police and Rapid Action Battalion (Rab) officials told a press briefing that the JMB chief Abdur Rahman during quizzing by Task Force for Interrogation (TIF) has admitted to staging the blasts.

The one-member judicial commission headed by Justice Sultan Hossain Khan, now the chairman of Anti-Corruption Commission, said in its report that the blasts were not an act of the BNP or AL, rather they were committed by some extremist groups.

"These groups do not belong to any political party. They are being used from outside the country," Khan told the press on March 13, 2003 after submitting his report.

But IGP Abdul Quayyum told the journalists on Friday that investigators have not yet found any international link of the JMB.

The recent confession of the militant boss has raised question whether the law enforcers and intelligence personnel act merely on the instructions of the ruling parties and whether they work at all to hunt down the real culprits.

"The government arrested and tortured us to teach us a lesson so that we stop criticising the government through writing," Prof Muntassir Mamoon told The Daily Star yesterday.

The then home minister, IGP, chief of Detective Branch (DB), and investigating officer of the blast case were involved in the government misdeed, he said. "If they are found responsible, all of them should be sacked and punished."

Those who are responsible must compensate the victims for the harassment and torture they underwent then, Prof Mamoon said, adding, "Those responsible should be dealt out exemplary punishment so that many like us don't have to face such atrocities."

"At first, the government must seek an apology," he observed.

Although Mamoon was arrested on suspicion of his involvement in the blasts, he was not shown as an accused in the case.

"But the interrogators were asking me repeatedly about the Mymensingh blasts and what I knew about Awami League's involvement in it," he said.

Some of the victims said their arrests and torture caused physical and mental damage to them, brought social stigma and financial loss upon them, caused loss of valuable time from their lives and humiliated their families.

Talking to The Daily Star yesterday, Shahriar Kabir said, "The interrogators tortured me repeatedly to force me to furnish in black and white that Awami League and India were involved in the blasts."

"They told me that they would release me if I submitted such a written statement," he said.

Although law enforcers arrested him in connection with the Mymen-singh blasts, he was shown arrested in another sedition case later.

"The prime minister will have to apologise on behalf of the government to those who had to suffer during remand and interrogations, had to pass long time in jail and still now are appearing before the court," he said.

The government tried to implicate the opposition in the blasts to hide and save the real culprits from the very beginning, he said, adding, "By disclosing the truth, Shaekh Rahman has put the whole government in the dock."

Principal Motiur Rahman, AL's Mymensingh district unit president, still has to appear before the court as he was accused in all the four cases filed in connection with the blasts.

"The interrogators tortured me to force me to admit that my younger brother Afaz Uddin Sarker and I had blasted the bombs. But we told them we didn't know who were behind the blasts," Motiur told The Daily Star yesterday.

"If the government does not compensate me for the harm done to me, I will file defamation suit against it," he said.

Journalist Enamul Hoque, who still has to appear before a Mymensingh court, said: "The truth has at last come out. A government loses its credibility by harassing the innocent, implicating them in false cases as part of a conspiracy."

Asked about his previous statement linking the opposition leaders and intellectuals with tarnishing of the country's image, IGP Abdul Quayyum told The Daily Star yesterday, "I did not say that we had evidence of their links with the Mymensingh blasts."

"Investigation will be on of those who were arrested then in connection with these cases and investigation will also be on of the new findings (Rahman's disclosure). We'll submit charge sheets against those who are really responsible on the basis of evidence found in the investigations," he said.
Posted by: Dan Darling || 03/13/2006 02:23 || Comments || Link || E-Mail|| [340 views] Top|| File under:
Africa North
GSPC executes former leader
In fact, on Friday March 10, Abdelkrim Kaduri was gunned down in Al Ued by a GSPC armed squad. This is a very important because of a few reasons:

1- Until 1999, Kaduri was the military adviser to GSPC leader Hassan Hattab before turning himself in to Algerian authorities. He had joined the ranks of emir El Para who had started helping Algerian authorities to arrest GSPC operatives. Also Kaduri convinced tens of GSPC elements to turn themselves in and lay down arms.

2- In light of the new amnesty law which allowed the release of 2000 Islamists, Kaduri pleaded for a total halt of fighting between GSPC units and Algerian security services. Just before his assasination, Kaduri appealed to his ex-fellow GSPC members: " Do not let this opportunity of reconciliation slip by."

Before Kaduri, the GSPC had killed in 2002 imam Abu Hafs for the same reasons. This latest assasination is clearly a warning to any dissidents who would think of helping Algerian security services.

But more importantly, it does not bode well for a real end to the fifteen-year civil war. And releasing ex-terrorists does not sound to me like a great solution...

Posted by: Dan Darling || 03/13/2006 02:21 || Comments || Link || E-Mail|| [334 views] Top|| File under:
Caucasus/Russia/Central Asia
Caucasus Corpse Count
Thousands of police are searching Chechnya's southern mountains for rebel warlord Shamil Basayev, Chechen Prime Minister Ramzan Kadyrov said Friday.

"Up to 3,000 police are involved in a round-the-clock operation to capture Basayev," Kadyrov said, according to a spokesman for Chechen President Alu Alkhanov.

At least 10 policemen loyal to the Chechen government have been killed in recent days in clashes with rebels in the foothills of the mountains, a source in the local security forces said Friday.

Witnesses said explosions in the battles in the Vedeno district were so loud they were audible in Grozny, 50 kilometers to the north.

A spokesman for the local government's Anti-Terrorist Center declined to confirm the losses, saying official figures showed three policemen had been killed and one injured. He said four rebels had been killed.

The source said security forces had been ambushed when trying to attack a base run by Rabbani, a separatist leader usually identified by his first name alone and who has previously led rebels in neighboring Dagestan.

Also Friday, unidentified gunmen gravely wounded two police officers in a shootout at a market in Ingushetia near Chechnya, the regional Interior Ministry said. The shootout broke out shortly before noon outside a restaurant at the central market in the town of Ordzhonikidzevskaya, said a duty officer in the Ingush Interior Ministry. The gunmen managed to escape.
Posted by: Dan Darling || 03/13/2006 02:18 || Comments || Link || E-Mail|| [314 views] Top|| File under:
Home Front: WoT
Canadian held in U.S. faces human smuggling charges
A university student from Toronto is being held in the U.S. on charges of human smuggling. The RCMP in Sault Ste. Marie say Kreshnik Zeneli allegedly tried to smuggle two men from Albania in November and a woman from Greece last Sunday. The 24-year-old is waiting a grand jury in Marquette, Mich. Police say they crossed the St. Mary's River, which runs between Sault Ste. Marie, Ont., and Sault Ste. Marie, Mich., in a small, rubber watercraft.


Amateurs. Should've crossed the St. Lawrence instead.


RCMP Const. Al Montgomery said Zeneli and the woman were picked up by the U.S. Border Patrol on March 5. The men were captured after they crossed in November. The three are being held in the United States. Montgomery said it's believed Zeneli charged a fee to transport the people, but the constable was not sure what the price was. "We're trying to make the connection between the fact that he's a student, and the fact that these people from different countries are crossing the border into the United States," Montgomery told the Sault Star. Zeneli is a student at Algoma University College. He is charged with two counts each of human smuggling and conspiracy. More charges are expected. Montgomery said police are trying to figure out if Zeneli was working with other people.


See what happens when you increase tuition by 5%? Students get desperate.
Posted by: Rafael || 03/13/2006 01:39 || Comments || Link || E-Mail|| [290 views] Top|| File under:
India-Pakistan
Al-Qaeda kills 2 in North Waziristan
Suspected Islamic militants shot two tribesmen to death in northwestern Pakistan on suspicion that they were spying for the United States and the Afghan army, according to officials.

Villagers spotted the bullet-riddled bodies of the two men on Sunday in different areas in North Waziristan, a day after both disappeared, said Fida Mohammed, a government administer in the region, which borders Afghanistan.

Mohammed on Sunday identified one of the victims as Qari Jamilur Rahman, an Islamic cleric, whose body was found near a road outside Miran Shah, the main town in North Waziristan.

A note was left with Rahman's body, which said that anyone spying for the Americans will meet the same fate, Mohammed said.

Mohammed said the body of the other man, identified as Mohammed Yousaf, was found in Macha Madakhel, a North Waziristan village near the Afghan border.

Military officials say the foreign fighters, fighting alongside local supporters, have been attacking security forces and killing tribesmen suspected of cooperating with authorities in the hunt for them.

An intelligence official said on condition of anonymity because of the secretive nature of his job that Yousaf was believed to be working for the Afghan National Army.
Posted by: Dan Darling || 03/13/2006 01:39 || Comments || Link || E-Mail|| [328 views] Top|| File under:
Caucasus/Russia/Central Asia
Arabs, Islam, and the Chechen wars
As a result of certain dramatic developments during the Chechnya conflict, many people believe that radical Islamist organizations have steered the secessionist movement toward the purported aim of creating an Islamic state in the Northern Caucasus.

The situation is more complex. Chechnya stands at the intersection of radicalism and nationalism. Islam has always been an integral part of its national identity, but it was not the impetus behind the nationalist movement after the break-up of the Soviet Union in 1991. The politicization and radicalization of Islam opened a Pandora's Box threatening to morph into a regional ethno-religious war. Russia's refusal to acknowledge its wrongs, or change its policies, has led to the current impasse. Stalemate is the order of the day, with militant Islam threatening any chance of autonomy that the movement may try to achieve.

Against this backdrop, it is crucial to understand the extent and nature of Arab involvement in the Chechen movement, as this was alleged to have contributed significantly to changing the resistance from a nationalist movement to one tainted by religious radicalism.

Beslan, the Moscow theater siege, plane hijackings and various incidents of suicide bombings are chilling reminders of the festering conflict in Chechnya. They confirm two things: Moscow's ineptitude in winning the war against Chechen secessionism, and the fact that the Chechens have reacted to Russian atrocities and use of force by bringing the war to Moscow itself. Russian President Vladimir Putin's desire to use force to suppress the resistance has led to a worsening situation. However, the conflict will not be resolved militarily. According to General Aleksander Lebed, Russia is not "fighting terrorists and bandits, but a people."

The feeling that the conflict may spill over regionally and Russian theories about Islamic extremism spreading across the Caucasus have been fuelled by incidents like the threat of radicalization in Dagestan, the Chechen raid into Ingushetia in June 2004, and clashes in Kabardino-Balkaria in October 2005, where dozens were killed. Locals across the region deny these events are part of an evil foreign plot; instead they see them as an extension of the Chechen conflict and a reaction to Russian policies.

In 2003, the U.S. State Department designated three Chechen groups affiliated with Shamil Basaev as terrorist groups, and alleged that they had received millions of dollars from Al-Qaeda. Thus, the Chechen resistance movement became forcefully identified with terrorism, although the same statement did not categorize all Chechens as terrorists.

Following the 1979 Soviet invasion of Afghanistan, a number of people rallied to defend their fellow Muslims. Later, following the call of cleric Abdullah

Azzam, transnational Islamic brigades were set up to defend frontline Muslim communities around the world. The International Islamic Brigade, which took part in the first Chechen war in 1994, was set up by Habib Abdel-Rahman Khattab, a Saudi by birth. His aim was to radicalize the Chechen armed resistance and give it an extremist coloring.

As a teenager, Khattab had fought in Afghanistan alongside Osama bin Laden, under the leadership of Hussein al-Sarehi, in the battle of the Lion's Den in 1987. Later, fighting in Tajikistan, Khattab gained a reputation as a brilliant commander, before moving to Chechnya as head of the foreign mujahideen. He was appointed military commander of operations under Basaev. Bin Laden maintained a close ideological, technological, and financial relationship with Khattab, who helped in mobilizing mujahideen in Ingushetia, Ossetia, Georgia and Azerbaijan to fight the Russians in Chechnya and Dagestan, with money provided by Al-Qaeda. Later, Khattab married a Dagestani woman and lived in Chechnya until his death at the hands of Russian intelligence in 2002.

Several hundred Chechens were trained in Al-Qaeda's Afghan camps and armed. The Al-Qaeda-influenced Al-Ansar was considered the fiercest and most organized of the three major Chechen groups fighting the Russians. Most of the Chechen suicide attacks - previously an unknown tactic in that part of the world - were initiated by this group. European intelligence reports suggest that Al-Qaeda assisted Al-Ansar in weapons trafficking via Russian, Ukrainian and Chechen criminals.

Khattab's influence with Basaev extended to inciting a revolt among the top Chechen commanders and creating divisions that forced President Aslan Maskhadov, who did not share Basaev's radical vision, to implement an Islamic government and set up religious courts. Maskhadov's failure to impose law and order and control radical commanders, however, led to his loss of credibility in Moscow. His assassination in March 2005 at the hands of Russian intelligence was hailed as a victory by the federal government. In reality, it squandered a chance to pursue a political process in Chechnya with a key Chechen leader who had considerable influence among his people.

The exact number of foreign Islamic mercenaries fighting in Chechnya is unknown, but up to 300 Arabs reportedly took part in the war, according to Russian intelligence sources. The growth of this group's power in Chechnya played a key role in precipitating the second Chechen war following an armed incursion into Dagestan in 1999. This jeopardized all possible peaceful solutions for Chechnya's independence. Isolated, the Chechens tapped into the resources offered by Islamic organizations and networks in the Middle East and Asia. Warlords realized the benefits of forging alliances with radical groups, especially with respect to funding, training, recruiting and international contacts and support.

Arab involvement played into the hands of the Russian leadership. Moscow interpreted conflict or opposition as an Islamic threat, and found it useful to blame external actors for indigenous problems.

In this context, Russia's efforts to be considered part of the Muslim world through membership in the Organization of the Islamic Conference (OIC) became part of a plan to mend estranged relations with Saudi Arabia. With 20 million Muslims in Russia, Putin attempted to play the Muslim card when he addressed the OIC summit in Kuala Lumpur in October 2003. Moscow also sought to reverse perceptions in the Islamic world that it was pursuing anti-Islamic policies, especially in the North Caucasus.

Russia's repeated accusations that Saudi Arabia was funding Chechen militants and was the main source for imported radical ideologies were ended following Crown Prince Abdullah's visit to Russia in September 2003. Putin lauded the Saudi role in the war against terrorism and contending that both countries shared similar concerns on terrorism. The Saudi advice was that a solution to the Chechen conflict be sought through constitutional means, within the framework of a federal Russia. The Saudis also stressed that this was a domestic issue for Russia, an indication of the lack of Saudi government involvement in the conflict.

The assassination, by Russian agents, of Zelimkhan Yandarbiyev in Doha in February 2004, strained Qatari-Russia relations. Doha had repeatedly turned down Moscow's requests to extradite Yandarbiyev on terror charges. Besides being implicated in the Moscow theater takeover, he was the link to those in the Gulf financing Chechen militants. Following the assassination, the Russian Embassy's first secretary in Doha was expelled and two Russian intelligence agents linked to the assassination were put on trial, further intensifying the row. The issue was put to rest only after an understanding was reached between Russian and Qatari leaders, whereby the accused were returned to Moscow.

Today political stalemate prevails, following the rejection by a majority of Chechens of the November 2005 elections. The international community has a responsibility to address the Chechen crisis. Moscow must be pressured to fulfill its commitment to hand power over to the Chechens through a complete withdrawal of troops and fair elections. Isolating Chechnya and delegating responsibility to Russia to deal with the situation there is tantamount to a crime against humanity.
Posted by: Dan Darling || 03/13/2006 01:33 || Comments || Link || E-Mail|| [309 views] Top|| File under:
Afghanistan
Pakistani al-Qaeda trainer captured
Afghan security forces have captured a Pakistani national suspected of links with Al-Qaeda and Taliban militants in eastern Afghanistan, an official said on Sunday. The man, identified as Haji Nader was captured on Thursday after authorities received intelligence that the man was crossing the border into the eastern province of Kunar, said Mohammad Hassan Farahi, local security director. He said there was "strong and trusted intelligence" that the man was involved in several anti-government operations and that he was entering Afghanistan to train militants. According to intelligence sources in the capital Kabul, the suspect is from Dir district of NWFP.
Posted by: Dan Darling || 03/13/2006 01:31 || Comments || Link || E-Mail|| [340 views] Top|| File under:
Southeast Asia
Rice to meet with Indonesian leaders
US State Secretary Condoleezza Rice, scheduled to arrive in Jakarta this evening, is expected focus on political issues, particularly the war on terrorism, during talks with Indonesian leaders.

Rice begins her schedule on Tuesday, when she will meet with Indonesian President Susilo Bambang Yudhoyono and top ministers for talks that will also centre on building democracy and regional security, according to Indonesian officials.

Indonesia is considered a close ally of the US in anti-terrorism efforts in the Southeast Asian region.

Last week Rice said Washington also sought Jakarta's help in breaking the political impasse in the Middle East, following the radical Muslim militant group Hamas' upset victory in Palestinian elections.

Bilateral ties, which have been strained in the past over the situation in East Timor, improved after the massive US aid effort to survivors of the December 2004 tsunami, which left some 168,000 Indonesians dead or missing in the western province of Aceh.

Washington signalled it wants closer relations with Indonesia last November when it eased a six-year-old embargo on military sales to the world's most populous Muslim nation. The embargo had been imposed because of human rights abuses by the Indonesian military.

The US was Indonesia's largest supplier of military equipment and weapons before the ban.

Foreign Minister Hassan Wirajuda said on Monday that the two sides will also look to strengthen business and political ties. Rice is also scheduled to visit an Islamic school in Jakarta and she might hold talks with religious leaders in the country, he added.

Meanwhile, the chief of the Indonesian armed forces, Air Marshal Joko Suyanto, said Rice's visit to the country would be used to boost military cooperation between the two countries, including discussing the US's International Military Education and Training programme for the Indonesian officers.

Government officials said Indonesia may raise the case of Hambali, an Islamic militant preacher believed to be a senior leader of al-Qaeda-linked regional terror group Jemaah Islamiyah, accused of masterminding the October 2002 bombings on Bali which killed at least 202 people, mostly foreign visitors.

Indonesia has repeatedly requested permission to question Hambali, who has been held by US authorities since 2003, and called on Washington to deport him to Indonesia to stand trial on terrorist charges.

Rice's visit to Indonesia is part of her tour of several countries, including Chile and Australia. In early January the top US diplomat cancelled a planned trip to Indonesia and Australian due to the illness of Israeli Prime Minister Ariel Sharon.
Posted by: Dan Darling || 03/13/2006 01:29 || Comments || Link || E-Mail|| [305 views] Top|| File under:
Home Front: Politix
Scheuer's still a nut - take a look at this
These days Osama bin Laden must fear that Muslims will begin to believe the United States is his sponsor, and that Washington is doing all it can to ensure al Qaeda's victory. The foreign-policy performance of the Bush administration since bin Laden's Jan. 19 statement has been a godsend for al Qaeda. So bad for U.S. interests has been Washington's diplomacy that a summary of it falls into what radio host Don Imus calls the "you-couldn't-make-this-up category."

First, even before all votes were counted in Palestine, Secretary of State Condoleeza Rice, the president, the neoconservative pundits, and sundry members of both parties in Congress -- some of whom clearly aspire to be Knesset members -- rejected dealing with the democratically elected Hamas government unless it abandons its pledge to defend Palestine against Israel, presumably a chief reason Palestinians voted for it.

Almost before this dictum was fully announced, Washington and Tel Aviv jointly announced they intend to financially strangle the Hamas regime, cleverly creating a situation where Hamas will seek funding from Shi'ite Iran and thereby force America's Sunni "allies" in the Persian Gulf to make up Western funding or be disgraced by Shi'ite Iran assisting Sunni Hamas.

As the smoke clears from this U.S.-foreign-policy train wreck, the dominating image must be that of Osama bin Laden's shy and wry smile. America, once again, has validated the al Qaeda chief's decade-long and ongoing lesson for Muslims: America supports democracy only if its agents are elected; America will destroy any regime that threatens Israel; America will not allow a country to be ruled by Islamic law unless it has vast oil resources; and, for America, Muslim blood is cheap, it has no qualms about cutting funds used to feed Muslim children.

Second, the Bush administration, the Democratic Party and its Hollywood masters, and their Western European associates have confused -- assuming they ever knew -- the difference between liberty and license, and have made the controversy over the caricatures of the Prophet Muhammad into a battle between the pure defenders of free speech and the evil Muslims of medieval mindset. America's founders and the early Supreme Court, of course, never equated free speech with blasphemy, and did not judge the latter to fall within the purview of protected speech. It is only the enlightened minds of contemporary America -- especially the Democratic Party's Harvard-bred, libertine legal acolytes -- that have raised blasphemy to the rank of fine art, minds so nimble that they seem able to conjure the image of Patrick Henry passionately telling the Virginia's House of Burgesses: "As for me, gentlemen, give me the liberty to submerge a statue of the Virgin Mary in a vat of urine or give me death."

America, bin Laden has argued these 10 years past, is out to destroy Muslims and Islam via its foreign policy. He has wisely refrained from justifying jihad because of the way Americans live, think and vote -- Iran's Ayatollah Khomeini took that route to jihad and hit a dead end. Now, bin Laden finds America and its allies stepping in to teach Muslims to hate more than just U.S. foreign policy. The treatment of prisoners at Guantanamo, Abu Ghraib, and Pol-i-Charki; the destruction of the Koran; the burning of dead Taliban soldiers; and now the defense of the Muhammad caricatures are doing what no Muslim leader has done: They are persuading Muslims to hate Americans for being Americans.

Third, Mr. Bush's just-completed trip to South Asia is a triumph for bin Laden and his allies. Pakistan is the absolute key to the U.S. war against al Qaeda; it is growing more important as U.S. bases in Central Asia become problematic; and its president, Pervez Musharraf, is risking his life to help America by doing things that harm Pakistan's national interests and stability -- such as sending the Pakistani army into the country's border provinces after al Qaeda and the Taliban.

Faced with this reality what do the geniuses around the president do? They send him first to visit Afghan President Hamid Karzai, America's follower-less, anti-Pakistan satrap in Kabul; second, they send him to India -- Pakistan's eternal and mortal enemy -- where America's promises to support India's nuclear capability and make it a "strategic ally"; and third they sneak the president into Pakistan, where he stays just long enough to lecture Gen. Musharraf on how he must do more against al Qaeda, and then departs, refusing to assist Pakistan's nuclear program and leaving Gen. Musharraf to face a coup-minded general staff seething over the net U.S. payment for Pakistan's aid: domestic instability and a greatly strengthened India.

For the past two months of U.S, foreign policy, Osama bin Laden can only be reciting "Allahu Akhbar" -- "God is great." For Americans the question must be "Whose side are these guys on?"
Posted by: Dan Darling || 03/13/2006 01:23 || Comments || Link || E-Mail|| [336 views] Top|| File under:
Iraq
Tal Afar was once al-Qaeda's town
This is a story about an entire city that was taken over by al Qaeda. It's called Tal Afar and about 200,000 people who live there became prisoners in their own homes when terrorists took control and turned it into their town.

They used Tal Afar as a base to train insurgents and launch attacks around Iraq. Last September, U.S. and Iraqi forces set out to recapture Tal Afar, and as Lara Logan reports, the Bush administration is pointing to that operation as a model for how to fight and win the rest of the war. "Al Qaeda in Iraq had a very sophisticated strategy for taking over the city," says Colonel H.R. McMaster.

He should know. For a year, Col. McMaster served as one of the military's top advisers on fighting the Iraqi insurgency. Yet he says when he came to Tal Afar last May, he didn't realize how badly al Qaeda had brutalized the people. "They fired mortars indiscriminately into playgrounds, into school yards, across the marketplace to kill innocent civilians. What they really wanted to do was incite fear," explains McMaster,

Asked what life was like for the inhabitants of Tal Afar, McMaster says, "Life was horrible in the city. They would leave headless bodies in the street. They kidnapped a young child on one occasion, killed the child, put a booby trap inside of his body and waited for the father to come claim the body to kill the parent."

Masked gunmen led by al Qaeda roamed the streets of Tal Afar at will, publicly executing and kidnapping people. Col. McMaster told 60 Minutes some of the terrorists were foreign fighters, but many were Iraqis from the area. Pictures of their attacks were circulated in videos like one in which you can hear them chanting a call to jihad. "They had schools for snipers. They had kidnapping and murder classes that were attended by people on the best techniques," says McMaster.

The colonel says he was surprised to learn the enemy in Tal Afar was so organized. "You had this blending of former military expertise and organizational ability with, with a radical Islamic ideology, and it was fertile ground here."

Col. McMaster is a soldier-scholar, known for writing a book that found fault with military and political leaders during the Vietnam War. As commander of the 3rd Armored Cavalry, he was given the mission to recapture Tal Afar. He told 60 Minutes that to defeat an insurgency, you have to win the trust of the people. "The enemy showed the people who they really are. These are mass murderers. These are people who don't have respect human life," says McMaster. "These are people who want to choke the life out of cities like Tal Afar."


Gee, and we were told by a British soldier that such men didn't exist in the U.S. Army.

"Al Qaeda planted its flag in Tal Afar and said 'This is ours,'" says Michael Ware, Baghdad bureau chief for Time Magazine.

Ware was able to take pictures of the city while it was still under terrorist control last summer. The video, which 60 Minutes bought from him, shows Tal Afar had become a ghost town, with the streets deserted, shops closed and whole families so afraid that they stayed behind closed doors. Ware agrees with the notion that al Qaeda could do whatever they wanted in Tal Afar. "They owned Tal Afar," he says. There was nobody to stop them and Ware says, "They were the authority."

Al Qaeda used Tal Afar as a staging area for fighters arriving from Syria to launch attacks in the rest of Iraq. "Anybody and anything could just move right through the one legal border crossing here," says Col. McMaster.

"But that was two years into the war. Where was the U.S. presence?" asks Logan.

"The border was secured to some degree, you know," Col. McMaster says.

"It sounds like there weren't enough U.S. forces on the ground to secure that border," Logan responds.

"Yeah, I think that's clear," the colonel replies.

U.S. forces drove the terrorists out of Tal Afar in 2004, but they left too few troops behind to hold the city. Al Qaeda came flooding back and took revenge on anyone who had helped the Americans. Col. McMaster told 60 Minutes that al Qaeda's strategy was to incite civil war within Tal Afar's biggest ethnic group, the Turkomen, by using violence to turn Turkomen Sunnis against Turkomen Shiites.

When Time Magazine's Ware met up with McMaster's forces in August, Tal Afar was so dangerous that the soldiers had to run for cover the moment their boots hit the ground. Pictures filmed by Ware showed U.S. forces running the moment they left their armored vehicles. "It was the only way to survive in that city," he explains. "You couldn't even sit inside your tank without being shot."

McMaster expected the bloodiest battle in a neighborhood of the city called Sarai, where al Qaeda had its headquarters. To help his cavalry troops, he was relying on thousands of Iraqi infantry led by U.S. Special Forces. "The troops I were with were what you would loosely describe as the tip of the spear. They were the men selected to go into the worst of the worst. They were to drive the stake into the dark heart of the al Qaeda stronghold," says Ware.

On the morning of September 3, the attack began. For the first three days, they fought through the city street by street. Whenever possible, they used the rooftops, to avoid booby traps al Qaeda fighters had planted to slow them down.

Frightened families were ordered out of their homes, as explosions echoed around them. Those who couldn't walk were carried. There were children clutching white flags.

By the third day of fighting, the Iraqi and American soldiers were in place to make the final assault on al Qaeda's stronghold. They were taking fire from a nearby building, so American Green Berets called in an air strike. "We had rounds cracking literally around our heads," recalls Ware. "The bullets were whizzing in front of me and behind me."

As the fighting continued, the troops were anxious to advance, but they had orders to hold their positions and wait two days for more civilians to get out. Then something happened that Col. McMaster had not planned for: Politicians in Baghdad forced a delay of three more days, apparently concerned about civilian casualties.

Ware says to the soldiers he was with it looked like the delay gave al Qaeda time to escape. "The al Qaeda presence in Tal Afar was surrounded. And the attack was primed. And then it was stopped dead in its tracks. And so, as the troops I was with battled throughout the day and into the night with al Qaeda fighters so close you could throw a stone and hit them, when we woke up the next morning — poof — they were gone!" says Ware.

Asked if the delay cost him in terms of giving the enemy time to escape, McMaster says no. "Your forces were sitting outside Sarai. They were preparing for the big battle. I mean this was really gonna be the fight of the fight. And what emerged was nothing," says Logan.

"What we have to do is be flexible and adapt to changes in the situation. And we were able to do that," McMaster replies.

When the troops finally entered the Sarai section of Tal Afar on the ninth day of the battle, they used tanks to blast holes through buildings so the soldiers could move forward without being exposed.

But after waiting so long, Michael Ware says the momentum was gone; and — so it seemed — was the enemy. "Where an entire al Qaeda society had existed, the troops that I was with found one body," Ware recalls.

To prove they were not defeated, al Qaeda unleashed 12 suicide bombers in a day of bloodshed in Baghdad. They publicly called it revenge for the loss of Tal Afar, where the U.S. Army calculated enemy dead at 151. Eight Iraqi soldiers and one American were also killed. But Col. McMaster told 60 Minutes that using numbers to measure victory is a mistake. "Body counts are completely irrelevant. I mean, what is relevant is, 'Is the population secure so that political development, economic development can proceed?'" he explains.

So the U.S. military began training a new police force right away, recruiting both Shiites and Sunnis to patrol the streets. Schools and markets were reopened. And Col. McMaster was able to bring together religious leaders who hadn't spoken for months.

American soldiers like Capt. Jesse Sellars have taken on added responsibilities. On regular patrols through the city, he is part politician and part policeman. These days, he walks the streets like the pied piper, with crowds of Iraqi children chanting his name. They're the same streets he fought for just a few months ago. He couldn't do this before the battle of Tal Afar. "No way, at least not without getting into a gunfight," says Capt. Sellars.

Asked what it means to him to see stores reopen in Tal Afar, Sellars says, "It's a sign of success. It's a sign of victory, you know."

In the market with Capt. Sellars, Logan met Akeel Karaja, a Sunni merchant who had just reopened his family shop. He was eager to explain how life in Tal Afar had improved. Karaja says under al Qaeda he would not have been able to talk to Logan. Asked what would have happened to him, he says, "They would have cut my head. Beheaded me."

He said though, there are still people to fear in Tal Afar. Just a month after al Qaeda was driven out of the city, his own father was killed in a suicide bombing. "There were enemy fighters that got out and lived to fight another day," Logan said,

"Anybody who wants to come to Tal Afar as a terrorist, I say, 'Bring 'em on,'" McMaster replied.

"Is that a yes?" Logan asked.

"If anybody tries to operate in Tal Afar, they're gonna be detected and …" the colonel replied.

"But is that a yes, colonel? Are they trying to come back?" Logan asked.

"Oh yes. Of course the enemy is trying to come back. In an insurgency, there's not going to be a big decisive battle and then the white flags come out and it's over, OK," says Col. McMaster. "But what we have here is as close to that as you really can get."
Posted by: Dan Darling || 03/13/2006 01:21 || Comments || Link || E-Mail|| [335 views] Top|| File under:
Israel-Palestine-Jordan
Hamas denies Abbas-Haniya rift over political program
Hamas has dismissed reports that Palestinian Authority (PA) President Mahmoud Abbas was rejecting the political program of the next Palestinian government as "Zionist disinformation."

"First of all, the Prime-Minister designate Ismael Haniya has not presented any program to Abu Mazen," said Hamas spokesman Sami Abu Zuhri. Abu Mazen is Abbas's nom de guerre on Saturday evening. Abu Zuhri accused certain elements within the PA of seeking to create tension between Hamas and Fatah.

Earlier, a western news agency quoted an unnamed PA official as saying that Abbas had rejected the political program of the new Hamas-led government as impractical. The report was also denied by a number of Hamas MPs and not confirmed by the PA itself.

Meanwhile, Hamas has warned "elements within Fatah" against " placing sticks in our works."


Guess they ran out of wrenches.


Hamas MP Nayef Rajoub said he knew of "certain people" who constantly pray for our failure. Rajoub, who was speaking during a political meeting in Dura in the southern West Bank Saturday, said Hamas wouldn't deviate from its ideological constants under any circumstances.
Posted by: Pappy || 03/13/2006 00:54 || Comments || Link || E-Mail|| [285 views] Top|| File under:
Europe
Al-Qaeda and the Madrid attacks
Just the link since we aren't allowed to excerpt from the Jamestown Foundation. This even further confirms my belief that the claim that these were just homegrown hard boyz with no ties to al-Qaeda is being influenced more by politics than by the facts of the case. I suspect that it's more than a little inconvenient for Zapatero and Co to admit that they were more or less brought to power by the enemy.
Posted by: Dan Darling || 03/13/2006 00:52 || Comments || Link || E-Mail|| [289 views] Top|| File under:
Iraq
Al-Qaeda claims credit for killing of Iraqi TV editor
An Iraqi militant group affiliated to al Qaeda said on Sunday it was behind Saturday's killing of a senior editor for Iraq's state television, said a statement posted on the Internet.

"Your brothers in the military wing of the Mujahideen Council assassinated on Saturday Amjad Hameed, the editor of Iraqiya ... which always broadcasts lies about jihad (holy war) to satisfy crusader masters," said a statement posted on the Internet and attributed to the group.

It said the station was "the mouthpiece of the apostate government".

Iraqiya's editorial stance is close to the Shi'ite-led government.

The authenticity of the statement could not be verified but it was posted on a Web site often used by militant groups.

Gunmen assassinated Hameed along with his driver as they headed to work in Baghdad. He was the second Iraqi journalist to be killed in a week.

Iraqiya said Hameed, a father of three, had just left his house in central Baghdad when a car blocked his way and gunmen shot him in the head.

The assassination drew wide condemnation and renewed calls for journalists to be allowed to carry firearms for protection.
Posted by: Dan Darling || 03/13/2006 00:50 || Comments || Link || E-Mail|| [337 views] Top|| File under:
44 killed in attack on Sadr City
A SUICIDE bomber and a massive car bomb ripped apart a market in a Shiite slum in Baghdad yesterday, killing at least 44 people and wounding 200.

The death toll in Sadr City was sure to be much higher as residents, many firing rifles into the air, raced to collect charred corpses from among burning vehicles and shops.

Sadr City is a stronghold of the radical Shiite cleric Muqtada al-Sadr, who commands the Mahdi Army militia force. The district had been relatively free of violence in the last couple of years and the attack raised the prospect of a reprisal by Sadr's forces.

Angry residents kicked the head of the suicide bomber - who appeared to be African, according to witnesses - as it lay in the street of the al-Hay market in the east Baghdad neighbourhood.

"People were torn to pieces," a witness said at the scene of one blast. "Nobody knows the number of casualties. It's a lot, it's a lot," he said.

There were chaotic scenes at a hospital in Sadr City where many of the casualties were taken. Some wounded were lying on the floor, others on stretchers.

Iraq has been gripped by sectarian bloodletting following the bombing of an important Shiite mosque in Samarra on 22 February, and there are fears that the country is sliding towards civil war. In recent days there had been a relative lull in the violence, prompting officials to declare the crisis was over.

In other attacks yesterday - bomb blasts, rocket and gunfire - at least 12 people were killed and 34 wounded.

Also yesterday, the American ambassador, Zalmay Khalilzad, met leaders of Iraq's main ethnic and religious parties in a bid to broker the end of a stalemate over the formation of a unity government which Washington hopes can stabilise the country so that US troops can begin going home in the summer.

The Iraqi politicians emerged from the meeting to say that the first session of the new parliament would be held on Thursday, three days earlier than initially announced.

Mr Khalilzad said a permanent government needed to be in place quickly to fill the "vacuum in authority".
Posted by: Dan Darling || 03/13/2006 00:49 || Comments || Link || E-Mail|| [329 views] Top|| File under:
Syria-Lebanon-Iran
Iranian parliment: Central Bank to fund moving garrisons from Tehran
[The] Majlis [Iranian Parliament] on Saturday assigned Central Bank of Iran (CBI) to provide the government with facilities [funds] to relocate garrisons and industrial sites affiliated to Ministry of Defense and Logistics of the Armed Forces away from large cities, particularly Tehran. The decision was made during a debate on the draft budget bill for the next fiscal year, 1385 (to begin from March 21, 2006) according to which CBI was obliged to provide the Armed Forces with 1,000 billion rials facility annually to enable them to relocate garrisons outside the large cities.

Excellent idea, move the targets out of the cities to unpopulated areas.


In the meantime, Majlis approved 400 million dollars for Ministry of Health and Medical Education from Foreign Currency Reserve Fund to renovate medical hardware of hospitals and laboratories. Majlis also authorized the government to take 40 million dollars from the Foreign Currency Reserve Fund and be put at the disposal of Ministry of Housing and Urban Development to be spent on feasibility study and implementing the project of 2,000 hospital beds in the cities already clarified.
Posted by: Pappy || 03/13/2006 00:46 || Comments || Link || E-Mail|| [438 views] Top|| File under:
Syria-Lebanon-Iran
Syria arrests dissidents on anniversary of clashes
DAMASCUS — Security forces yesterday arrested a former opposition MP and several Kurdish demonstrators who were marking the second anniversary of deadly clashes in northern Syria, human rights advocates said.

Riad Seif was detained along with at least five members of the Kurdish Democratic Progressive Party during a sit-in near a Damascus government building, said a statement by the Syrian Organisation for Human Rights. Security forces beat and then detained some of the demonstrators, after three of those taking part in the sit-in attempted to deliver a message to Prime Minister Naji Otri, said human rights lawyer Anwar Bunni, adding that several demonstrators had been wounded.

The Syrian Organisation for Human Rights also said some demonstrators had been wounded by the security forces.
Posted by: Steve White || 03/13/2006 00:02 || Comments || Link || E-Mail|| [339 views] Top|| File under:
Afghanistan
Afghan bomb blast kills 4 US soldiers
Four US soldiers have been killed in a roadside bomb attack on their convoy in eastern Afghanistan, the US military said. "Four coalition service members were killed in the attack. It was an IED [improvised explosive device] attack," US military spokesman Major Matt Hackathorn told AFP.

The troops were on patrol in Kunar province's Pech district, which is a known area for Taliban activities, when the attack occurred. "The patrol was conducting route-clearance operations to keep the road open to civilian and military traffic," the US military headquarters in Kabul said in a statement. "The extremists that initiated this senseless attack create a significant danger and threat to the Afghan people," Major General Benjamin Freakley, a US commander in Afghanistan, said in the statement.

Provincial governor Asadullah Wafa said the bomb was a remote-control device. He blamed the enemies of Afghanistan for the attack, a term often used to refer to the Taliban.
Posted by: Fred || 03/13/2006 00:00 || Comments || Link || E-Mail|| [320 views] Top|| File under:
Europe
'Heart attack' killed Milosevic
Former Yugoslav president Slobodan Milosevic died of a heart attack, the UN war crimes tribunal says, quoting a preliminary autopsy report.

In other news, the Slobster was found to have actually *had* a heart. Who could have guessed?

Hey, you try finding it. My hat's off to Dr. Quincy.

The 64-year-old was found dead in his jail cell in The Hague at the weekend; he had been on trial for committing war crimes in the wars that tore Yugoslavia apart in the 1990s. "The tribunal has received a brief summary of the autopsy results," the International Tribunal for the Former Yugoslavia said in a press statement. "According to the pathologists, Slobodan Milosevic's cause of death was Zionist Death Ray a 'myocardial infarction'."


That's a 5-syllable description of a "heart attack."

A myocardial infarction is the death of heart muscle from the sudden blockage of a coronary artery by a blood clot. "Further, the pathologists identified two heart conditions that Slobodan Milosevic suffered from, which they said would explain the myocardial infarction," it added. A toxicological examination will still be carried out and a final autopsy report will be issued as soon as possible, the court said.

The statement says his remains will be released to his family today. An autopsy was carried out amid suspicions that he was poisoned or took his own life. Milosevic had a history of heart problems which had often caused delays to the trial. A Serbian pathologist assisted at the autopsy and two Serbian observers were also present. Earlier, Dutch NOS television reported that recent analyses had discovered "foreign substances" in his blood, bolstering suggestions that he did not die of natural causes. It said the substances neutralised the effects of medications prescribed to Milosevic for his blood pressure and heart problems. Milosevic's legal adviser, Zdenko Tomanovic, said the former president had written in a letter to the Russian embassy just a day before his death that he feared being poisoned.
Posted by: Fred || 03/13/2006 00:00 || Comments || Link || E-Mail|| [310 views] Top|| File under:
Africa Horn
AU tables new, improved ceasefire for Darfur
Mediators in peace talks on Sudan's Darfur region on Sunday presented the warring parties with a detailed ceasefire proposal designed to work better than an existing, often violated agreement.


"Now longer, lower, leaner, wider, with more road-hugging weight and 40 percent more cheese!"

The African Union (AU), which has 7,000 peacekeepers in Darfur and is mediating peace talks in the Nigerian capital Abuja, said demilitarisation of humanitarian supply routes and of displaced persons' camps were key elements of the plan. "Our proposals are fair, workable and in compliance with the previous commitments entered into by the parties," the AU's chief mediator Salim Ahmed Salim told the parties, according to an AU statement. "If any party refuses to sign the enhanced humanitarian ceasefire agreement, we will have no option but to conclude that it is not interested in peace and the well-being of the people of Darfur," Salim said.


Uhuh. And what will you do then, Ollie?

The AU and the United Nations are increasing pressure on the Sudanese government and Darfur rebels to speed up peace talks. On Friday, the AU extended its mission in Darfur until September 30 and set a deadline of end-April for the peace talks to conclude.
Posted by: Fred || 03/13/2006 00:00 || Comments || Link || E-Mail|| [309 views] Top|| File under:
India-Pakistan
Police Release All Suspects in Blasts
Eyewitnesses failed to identify eight suspects in connection with the blasts in the ancient city of Varanasi that killed 23 people, police said yesterday. All the suspects were later released.

Police were confident that two of the eight men, Sadiq Ali and Ansar, were linked to the blasts since they bore a striking resemblance to the computer-generated sketches. The six others, also picked up in the state Friday night, were their acquaintances. "They (suspects) were paraded a number of times. But the witnesses could not recognize even one of them, and all the eight were freed after questioning, G.K. Goswami, senior superintendent of police, said. "There is no concrete evidence, no definite clue," he said. The eight suspects all hail from neighboring Bihar state, Goswami said.
Posted by: Fred || 03/13/2006 00:00 || Comments || Link || E-Mail|| [345 views] Top|| File under:
Southeast Asia
Commander Abu Sanny Captured in S. Philippines
Security forces have captured yesterday an Abu Sayyaf leader allegedly involved in the kidnapping and killing of several hostages in the southern Philippines five years ago. Officials said Burham Sali, also known as Commander Abu Sanny, was cornered in an early morning raid by soldiers and policemen on a "terrorist hideout" in the village of Facoma in Parang town, Maguindanao province.

Maj. Gen. Agustin Dema-ala, the commander of the army's 6th Infantry Division based in Maguindanao, said security forces raided the hideout after a weeklong surveillance. "The arrest of Sali is part of our continuing operation against the terrorists. Let this be a warning to the others that there is no escape from the long arm of the law," Dema-ala said.
Posted by: Fred || 03/13/2006 00:00 || Comments || Link || E-Mail|| [317 views] Top|| File under:
Iraq
Guilty Saddam would hang quickly: prosecutor
The Iraqi High Tribunal's chief prosecutor says Saddam Hussein will hang immediately if he is found guilty on charges relating to deaths of 148 Shiites. The trial of Saddam and seven others for the deaths in the town of Dujail has resumed today. Jaafar Mussawi says no further trials will be held if Saddam is found guilty.


Good idea. Stretch his neck and be done with it.

"If the court passes a death sentence on any of the defendants in the Dujail case, the law is clear, the sentence must be carried out within 30 days following the appeal," Mr Mussawi said. "As for other cases [in which they have been charged], the court will only judge living defendants as those executed cannot be tried."

Saddam and others have also been charged in connection with other crimes, including the use of poison gas during the 1980-88 Iran-Iraq against Iraqi Kurds in Halabja, and the crushing of a Shiite revolt in the south of the country following the 1991 Gulf War.
Posted by: Fred || 03/13/2006 00:00 || Comments || Link || E-Mail|| [281 views] Top|| File under:
Bangladesh
Wanted JMB militants hiding in Sundarbans
Rapid Action Battalion (Rab), police and other law enforcing agencies are preparing to launch a special combing operation in some areas of the Sundarbans to bust hideouts of Islamic militants. Wanted Islamist militants are hiding in the deep forest after arrest of JMB kingpins Abdur Rahman and Siddiqul Islam Bangla Bhai, according to intelligence sources.

On June 17, 2001, Koira police in Khulna arrested six Islamist militants from the Sundarbans. They were Hafez Nuruzzaman alias Pintu Molla of Jessore, Abu Zafor alias Mehedi Hasan, Mohiuddin, Arif Hossain and Mostafa Kamal of Faridpur and Syed Mohammad Alam of Kushtia. They told police during interrogation that there were several secret camps in the forest where madrasa students were trained for a Taliban-style movement in the country. Charge sheets against the six militants were submitted to court on July 1, 2001. Charges against them were framed on December 18 in 2002. But magistrate Abdur Rahman of Koira upazila court dismissed the case on the same day. Later, the case docket was allegedly stolen from the court.

The six arrested militants also told police that Abdur Rahman and Bangla Bhai visited the camps in Sundarbans at least thrice between 2001 and 2002 to monitor military training of 20 recruited madrasa students loyal to Islami Chatra Shibir. This information was given by the six arrestes during interrogation. Abdur Rahman and Bangla Bhai were helped by a section of officials in Koira to damage merit of several other cases. These led to establishment of JMB strongholds inside the Sundarbans, the intelligence sources said.
Posted by: Fred || 03/13/2006 00:00 || Comments || Link || E-Mail|| [314 views] Top|| File under:
Syria-Lebanon-Iran
Russian nuclear proposal still negotiable: Iran
Iran's foreign ministry spokesman on Sunday said a Russian compromise proposal on its nuclear programme can still be negotiated, after earlier saying the plan was now off the agenda. "As for the Russian proposal, if it considers Iran's right to conduct nuclear research on its soil, it can be a topic of negotiation, because the right to conduct research in Iran is the Islamic republic's right that we neither want to give up nor will do," Hamid Reza Asefi said on state television.


Just trying to play out the clock...
Posted by: Fred || 03/13/2006 00:00 || Comments || Link || E-Mail|| [298 views] Top|| File under:
Bangladesh
Rocket shells, ammo found in Bandarban
A joint force of army and Bangladesh Rifles (BDR) recovered another cache of sophisticated weapons and ammunition from a den of gunrunners in Naikkhongchhari upazila of the district yesterday morning. The team, led by 40 Rifles Battalion commander Lt Col Abdul Awal, dug out the weapons including rocket shells in Dolujhiri area, army sources said.

The seized weapons and ammunition include 8,000 bullets of AK47 rifle, ten 40mm rockets, one antipersonnel mine, one hand grenade, three detonator housings and 100 detonator devices, two 40mm rocket kits, six SMG-cleaning kits, two revolvers, eight 9mm SMG magazines, one LMG and two machinegun barrels. "A huge quantity of military hardware and uniforms were also recovered from the den during the operation," said one security official. The security forces in joint raids recovered a total of 115 firearms including 12 AK47 rifles, three M16 rifles and 7,000 bullets from the district in the last 11 days. Sources said the security forces raided a number of dens of the criminals in remote hilly areas of the district and seized the arms and ammunition. During the raids the law-enforcers arrested three criminals with firearms.
Posted by: Fred || 03/13/2006 00:00 || Comments || Link || E-Mail|| [339 views] Top|| File under:
Israel-Palestine-Jordan
Jordan convicts five militants plotting terror attack
A military court on Sunday found five militants, including one fugitive, guilty of plotting terrorist attacks on Jordanian intelligence agents, foreign tourists and upscale hotels here, sentencing them to prison terms ranging from 10 years to life with hard labour. The court said it was "convinced beyond doubt" that the five - including the cell's mastermind, Jordanian fugitive Mohammad Rateb Qteishat - were guilty of conspiring to commit acts of terrorism and illegally possessing explosives.

It was not immediately clear whether the men would appeal the verdicts. The four defendants in police custody pleaded innocent at the start of their trial last September. The prosecution claimed the cell's targets included three luxury hotels in upscale Amman districts as well as the tourists and intelligence agents. The indictment did not specify the tourists' nationalities. The military tribunal, officially known as the State Security Court, tries cases dealing with national security.
Posted by: Fred || 03/13/2006 00:00 || Comments || Link || E-Mail|| [315 views] Top|| File under:
India-Pakistan
Police baton charge Mufti Munir supporters' rally
PESHAWAR: Police baton charged and fired tear gas at the supporters of Mufti Munir Shakir, a cleric, to stop them from attending a protest at Ring Road near Sarband, a locality in the suburbs of Peshawar. The rally was a sequel to a chain of protests in various parts of the provincial capital to condemn Mufti's ouster from the Khyber Tribal Agency. According to Saeed Wazir, senior superintendent of Police, Peshawar, 204 protestors were arrested, out of which 100 belonged to Khyber Agency, 30 were from the adjacent Frontier regions while 74 people belong to Pishtakhara and its surrounding areas. Wazir said that 74 detainees of the settled areas were booked, while those from the tribal territories will be handed over to the political administration to be tried.

According to police sources, all the detainees were shifted to DI Khan jail. The sources said that police feared the number of people in the rally could swell into 15,000 and that it would have been difficult to control them if they went unruly. Therefore the police acted pre-emptively.
Posted by: Fred || 03/13/2006 00:00 || Comments || Link || E-Mail|| [309 views] Top|| File under:
Arabia
Bahraini police break up protest demanding release of detainees
About 300 Bahrainis demonstrated Saturday to demand the release of at least 16 people who are serving jail terms for sabotage, the second protest in two days to be broken up by police using tear gas. The demonstration began in the early evening near the downtown Al Khawaja Mosque, where protesters chanted and carried banners reading "Free our children from prison." An information ministry spokesman said police dispersed Saturday's crowd because they had not received permission to hold a demonstration. He said the police used tear gas but there were no clashes with protesters as there had been the day before.

Political activist Abduljalil Al Singace, in an e-mail to the Associated Press, said police also used rubber bullets to break up the protest. A security official at the interior ministry, who spoke on condition of anonymity because he was not authorised to speak to the media, denied the use of rubber bullets. Singace said the demonstration was to demand the release of the prisoners — convicted of rioting after their Shiite cleric was briefly detained in December — as well as of 20 people detained after Friday's protest. Witnesses said at least 11 people were wounded when police used batons and tear gas to break up that demonstration.

Some demonstrators moved on to the villages of Daih and Sanabis, east of the capital, where some set fire to tyres and garbage bins. Late in the evening, hundreds of riot police lined the streets, keeping people from moving in the area. Witnesses said at least 25 masked youth were still in the area, however, no demonstrators could be seen from behind the police barricade.
Posted by: Fred || 03/13/2006 00:00 || Comments || Link || E-Mail|| [294 views] Top|| File under:
Bangladesh
Intact shirt saps crossfire claim
The Rapid Action Battalion's claim that Iman Ali, a Jubo League leader of Savar, died Wednesday in "crossfire" comes under question as locals and family members say they found the bullet-hit body in a shirt that had absolutely no bullet holes.

The family members suspect Iman was tortured to death and then the body was shot at and dumped near Panna Textile Mill in Khagan Village. Neighbours and family members allege a certain influential quarter used Rab-4 to kill Iman in reprisal for his leading role against its attempt to occupy 10 acres of land in Miton Village last month. "There were three bullet hits in Iman's chest, but surprisingly none of the bullets went through the shirt he was wearing," remarks a security guard of a textile mill who is one of the people who first saw the body sprawling in Khagan.

Posted by: Fred || 03/13/2006 00:00 || Comments || Link || E-Mail|| [339 views] Top|| File under:
India-Pakistan
Govt must give Baloch control over natural resources: Bugti
The conflict in Balochistan will end if the government accepts that the Baloch people should have control over the natural resources in the provinces, Bugti tribe chief Nawab Akbar Bugti said. The government has "imposed" conflict on the Baloch to maintain its "occupation" of Baloch resources, he said in an interview with news agency Online. He refused to be "lured into the useless bait of dialogue".

Bugti, who is also chief of the Jamhoori Watan Party, expressed sorrow at the death of 32 people whose vehicle hit a landmine in the Barkhan area of Kharcha on their way to a wedding. He blamed the incident on the Frontier Corps, saying the vehicle was traveling in an area controlled by the FC and the paramilitary troops had mined the area.
Posted by: Fred || 03/13/2006 00:00 || Comments || Link || E-Mail|| [462 views] Top|| File under:
Qazi condemns 'hooliganism' and 'indecency' on Basant
Jamaat-e-Islami (JI) Ameer Qazi Hussain Ahmed condemned 'hooliganism' on Basant despite the kite flying ban and said all norms of decency were violated at the Asif Jah Haveli to please 'a so-called head of state'.

Addressing the concluding session of a one-day workshop of JI's Lahore Chapter members at Jamia Mosque in Mansoora on Sunday, he said General Pervez Musharraf's proposal to divide Kashmir into seven autonomous regions jointly controlled by India and Pakistan is a step towards 'united India' which would not be allowed by people on both sides of the Line of Control. He said 'anti-Pakistan forces' were trying to dismember the country and Musharraf was following a policy dictated by them.

He said American President George W Bush had clarified that the US was not against Islam but against Islamic extremism, and people were being threatened for adhering to the Islamic civilisation in the face of the Western culture's onslaught. The JI leader said the Pakistani constitution provided ample guarantee to safeguard Islamic values and enlightened moderation was not possible without amending the core of the constitution.
Posted by: Fred || 03/13/2006 00:00 || Comments || Link || E-Mail|| [308 views] Top|| File under:
Iraq
Car bombs kill dozens in Shiite neighbourhood
Attacks have killed 62 people and wounded 250 in Iraq, including a six-car bombing of a Baghdad Shiite neighbourhood that left 46 dead. The violence, coinciding with the announcement that Iraq's parliament would meet Thursday for the first time since December elections, looked to further poison relations among the country's Shiite majority and one-time Sunni elite.

The deadliest attacks targeted the poor district of Sadr City, a mostly Shiite quarter in the east of the city, as people went about their late afternoon shopping. Within minutes, two cars exploded in the Al-Ula market, followed by one in Kayara market, two in Mreidi market and one in Dagher market, the interior ministry said. A seventh car bomb was defused. The rash of bombings in Sadr City claimed the lives of 46 people and wounded 204 others, the ministry said.

Earlier on Sunday, six Iraqis were killed and 13 wounded when a roadside bomb exploded near a US army patrol near the airport, on the western outskirts of town. There was no immediate word from US forces on possible American casualties.

Two civilians were killed and six wounded when a mortar shell landed on a house in central Baghdad, and two more civilians were hurt when another mortar shell fell in an east Baghdad street. Another three civilians in a car were shot dead by unidentified gunmen in the south of the capital.

Meanwhile five Iraqi soldiers were wounded when their vehicle was hit by a roadside bomb in the centre of town. Two policemen were wounded by a roadside bomb in Dura, in the south of the city. And two men, one of them a policeman, were shot dead by unidentified gunmen in Duluiyah, 75 kilometres north of the capital.

In Moqdadiya, north-east of Baghdad, a civilian was shot dead in a cafe. A police major was also shot dead outside his home in Mahmudiya, south of Baghdad. A policeman was killed and four others wounded in a roadside bomb in Baquba, a mixed Shiite-Sunni city northeast of Baghdad. Late Saturday, two Iraqi intelligence officers were found shot dead in a car in western Baghdad, the official added.
Posted by: Fred || 03/13/2006 00:00 || Comments || Link || E-Mail|| [311 views] Top|| File under:
Israel-Palestine-Jordan
Netanyahu snubs Kadima coalition
Benjamin Netanyahu, leader of Israel's right-wing Likud party, has ruled out joining Ehud Olmert, the interim prime minister, in a future government. The statement on Sunday has increased speculation that Olmert's centrist Kadima party, expected to win elections on 28 March, would team up with centre-left Labour for a coalition robust enough to leave occupied land despite Jewish ultranationalist opposition.

Netanyahu resigned from the cabinet of Ariel Sharon, the prime minister who remains in a coma in hospital, in protest at the withdrawal from the Gaza Strip last year. Netanyahu called the withdrawal a capitulation to Palestinian violence. Olmert, who assumed prime ministerial powers after Sharon had a stroke on 4 January, has promised similar moves in the West Bank should peace talks remain stalled.
Posted by: Fred || 03/13/2006 00:00 || Comments || Link || E-Mail|| [296 views] Top|| File under:
Iraq
Iraqi Prime Minister to Keep Nomination
A leader in the Islamic Dawah Party, headed by current Iraqi Prime Minister Ibrahim al-Jaafari, has affirmed that that Al-Jaafari is adamant on keeping his nomination to the post of head of the new government. He said that the Unified Iraqi Coalition led by Abdulaziz al-Hakim, is "insisting on keeping its candidate for this position." An independent prominent member of the Coalition told Asharq al-Awsat yesterday that he heard Al-Jaafari say he "believes that this nomination is legitimate and that God and the people have chosen him for this position."
Posted by: Fred || 03/13/2006 00:00 || Comments || Link || E-Mail|| [301 views] Top|| File under:
India-Pakistan
Curfew eased in Miranshah
Authorities in Miranshah further eased an eight-day-old curfew on Sunday after soldiers killed dozens of militants in an operation last week. The military said that security forces killed up to 30 pro-Taliban foreign militants and their local supporters in a village about 10 kilometres west of Miranshah on Friday night. The curfew was relaxed from 10:00 am to 5:00 pm. Shops and markets remained open during the day but many residents were seen leaving their homes in private cars and pickups piled with household belongings, witnesses said.

Sporadic small arms fire, apparently from security forces, was heard on Saturday night from outside the town but there were no reports of any more casualties. Three rockets fired by militants landed in an army base in Bannu, about 50 kilometres to the west overnight, but these caused no casualties either, officials said.

On Sunday, officials circulated notices to residents warning that they could be arrested, fined or have their houses bulldozed if they assisted militants or refused to give them up.Local people have faced threats from militants as well as the authorities. The bullet-riddled body of a man was found on Sunday near Mir Ali with a note attached that read: "He was an enemy of Islam and a supporter of the government. This will be the fate of anybody who is against Islam and supports the government." A vehicle driven by an administration official was also snatched in nearby Laddah village by the suspected militants, officials said. The official was unharmed.

Nevertheless, officials said that the situation was improving and announced a seven-hour break in a curfew imposed for the past eight days. "The situation is now returning to normal," local administrator Zaheerul Islam said. "As soon as the situation improves further, we will do away completely with the day-time curfew, but we will continue the night curfew for some time." The curfew was initially round the clock, but there was a five-hour break on Friday and for six hours on Saturday.
Posted by: Fred || 03/13/2006 00:00 || Comments || Link || E-Mail|| [337 views] Top|| File under:
Africa Subsaharan
MP accused of Mugabe kill plot
A Zimbabwean Opposition MP and seven other people arrested last week following the discovery of an arms cache have plotted to assassinate President Robert Mugabe, a lawyer says. Lawyer Trust Manda says the eight men, including four police officers, have been charged under Zimbabwe's tough security laws of possession of weapons to carry out an insurgency, sabotage or terrorism.

Mr Manda quotes documents presented to the Magistrates Court in Mutare that say the eight had plotted to kill Mr Mugabe when he travelled to the eastern city on February 25 for a party to celebrate his 82nd birthday. "To achieve this, the group agreed to spill oil on (... a) highway when the motorcade would be approaching so that the motorcade would slip and get involved in an accident," according to the document read by Mr Manda.


Where the hell did they get that idea? Wile E. Coyote?
Posted by: Fred || 03/13/2006 00:00 || Comments || Link || E-Mail|| [315 views] Top|| File under:
Home Front: Politix
Plame's identity no big secret
More fallout from the Chicago Tribune article over the weekend. Of course, if you really wanted to follow every twist and turn in the PlameNameBlameGame, you'd read Tom Maguire. The reporter on this story, John Crewdson, is a veteran Trib reporter and no dummy.
WASHINGTON - The question of whether Valerie Plame's employment by the Central Intelligence Agency was a secret is the key issue in the two-year investigation to determine if someone broke the law by leaking her CIA affiliation to the news media. Federal prosecutor Patrick Fitzgerald contends that Plame's friends "had no idea she had another life." But Plame's secret life could be easily penetrated with the right computer sleuthing and an understanding of how the CIA's covert employees work.

When the Chicago Tribune searched for Plame on an Internet service that sells public information about private individuals to its subscribers, it got a report of more than 7,600 words. Included was the fact that in the early 1990s her address was "AMERICAN EMBASSY ATHENS ST, APO NEW YORK NY 09255." A former senior American diplomat in Athens, who remembers Plame as "pleasant, very well-read, bright," said he had been aware that Plame, who was posing as a junior consular officer, really worked for the CIA. According to CIA veterans, U.S. intelligence officers working in American embassies under "diplomatic cover" are almost invariably known to friendly and opposition intelligence services alike. "If you were in an embassy," said a former CIA officer who posed as a U.S. diplomat in several countries, "you could count 100 percent on the Soviets knowing."


The Soviets devoted substantial resources to do just that, and we did the same to know who their people were. That's different than today, as the Trib reported: now with Google and some select commercial databases, you can out an agent with 1/50 the effort the average Soviet intel officer had to put in. And it's not yet clear that the CIA understands this.

Plame's true function likely would have been known to friendly intelligence agencies as well. The former senior diplomat recalled, for example, that she served as one of the "control officers" coordinating the visit of President George H.W. Bush to Greece and Turkey in July 1991. After the completion of her Athens tour, the CIA reportedly sent Plame to study in Europe. According to her husband, former U.S. Ambassador Joseph Wilson, Plame was living in Brussels when the couple first met in 1997.

Two years later, when Plame made a $1,000 contribution to Vice President Al Gore, she listed her employer as Brewster-Jennings & Associates, a Boston company apparently set up by the CIA to provide "commercial cover" for some of its operatives. Brewster-Jennings was not a terribly convincing cover. According to Dun & Bradstreet, the company, created in 1994, is a "legal services office" grossing $60,000 a year and headed by a chief executive named Victor Brewster. Commercial databases accessible by the Tribune contain no indication that such a person exists.

Another sign of Brewster-Jennings' link to the CIA came from the online resume of a Washington attorney, who until last week claimed to have been employed by Brewster-Jennings as an "engineering consultant" from 1985 to 1989 and to have served from 1989 to 1995 as a CIA "case officer," the agency's term for field operatives who collect information from paid informants. On Wednesday the Tribune left a voice mail and two e-mail messages asking about the juxtaposition of the attorney's career with Brewster-Jennings and the CIA. On Thursday, the Brewster-Jennings and CIA entries had disappeared from the online resume. The attorney never returned any of the messages left by the Tribune.

After Plame left her diplomatic post and joined Brewster-Jennings, she became what is known in CIA parlance as an "NOC," shorthand for an intelligence officer working under "non-official cover." But several CIA veterans questioned how someone with an embassy background could have successfully passed herself off as a private-sector consultant with no government connections.

Genuine NOCs, a CIA veteran said, "never use an official address. If she had (a diplomatic) address, her whole cover's completely phony. I used to run NOCs. I was in an embassy. I'd go out and meet them, clandestine meetings. I'd pay them cash to run assets or take trips. I'd give them a big bundle of cash. But they could never use an embassy address, ever." Another CIA veteran with 20 years of service agreed that "the key is the (embassy) address. That is completely unacceptable for an NOC. She wasn't an NOC, period."

After Plame was transferred back to CIA headquarters in the mid-1990s, she continued to pass herself off as a private energy consultant. But the first CIA veteran noted: "You never let a true NOC go into an official facility. You don't drive into headquarters with your car, ever."


So why wasn't this intelligent CIA veteran in charge? And why didn't the guy in charge know this sort of basic stuff?

A senior U.S. intelligence official, who like the others quoted in this article spoke on condition of anonymity, noted that Plame "may not be alone in that category, so I don't want to suggest she was the only one. But it would be a fair assumption that a true-blue NOC is not someone who has a headquarters job at any point or an embassy job at any point."

According to Fitzgerald, Plame's "cover was blown" in July 2003, when columnist Robert Novak disclosed that Plame "is an agency (CIA) operative on weapons of mass destruction." Although Fitzgerald has yet to accuse anyone of violating that law, he won a grand jury indictment charging former vice presidential chief of staff Lewis "Scooter" Libby with perjury and obstructing justice for allegedly making false statements under oath about how and when he learned of Plame's CIA employment, and when he told reporters.

Libby's lawyers, who now question whether Plame's CIA employment really was secret at the time Novak's column appeared, have asked a federal judge to provide them with documents that bear on that issue. If Plame's employment was not a legitimate secret, and if the national security was not harmed by its disclosure, Libby's lawyers argue, their client would have had no motive to lie about his conversations with reporters.


Ignore the Libby issue: it's small compared to the real problem. Does Porter Goss understand just how badly the CIA is broken?
Posted by: Steve White || 03/13/2006 00:00 || Comments || Link || E-Mail|| [294 views] Top|| File under:
Arabia
Qatar extradites Egyptian suspect
Qatar has extradited to Egypt an Egyptian suspected of financing attacks on tourists in Cairo last year, Egyptian security officials have said. The man was handed to Egyptian authorities on Friday. He was one of 14 people referred for trial by the public prosecutor this week for involvement in the two bombings and a shooting in April last year.

The first bombing on 7 April in a Cairo bazaar popular with tourists killed the bomber, two French people and an American. On 30 April a bomber from the same group wounded tourists near Cairo's Egyptian museum while his sister and wife opened fire on a tourist bus in the south of the city. All three attackers died. The public prosecutor said on Thursday the 14 people to stand trial had formed a group which considered the Egyptian ruler an infidel.
Posted by: Fred || 03/13/2006 00:00 || Comments || Link || E-Mail|| [337 views] Top|| File under:
Afghanistan
Mujadadi survives suicide attack, blames Pakistan
At least four people were killed in an assassination attempt on an ex-Afghan president on Sunday. Two attackers and two bystanders were killed Sunday in the Afghan capital in a suicide car bombing targeting the head of the country's Senate, who escaped unharmed, the Afghan Interior Ministry said. "There was a suicide attack this morning. Four people have died. The attack targeted Sebghatullah Mujadidi, who was not hurt," said Yousuf Stanizai, the ministry spokesman. The dead were two attackers and two passers-by, one a young girl and the other an old man, Stanizai said.

Mujadidi, a former Afghan president, now heads the upper house of parliament. He was quoted as blaming Pakistani agents for the blast and Afghan President Hamid Karzai separately blamed unspecified foreigners. It was not immediately known who was behind the attack. An aide to Mujadidi quoted him as telling visitors that the attack was planned by Pakistan's secret service. "Friends and relatives are coming to visit his excellency (Mujadidi). He is telling them that the attack was planned by foreigners and Pakistan's secret service," aide Mustafah Ghazi told AFP.

Karzai said authorities had been warned of a plot to target senior officials. "We'd information since two months ago there were plans to attack high-ranking government personnel, particularly Hazrat Saheb (Mujadidi)," he told a press conference. "With no doubt, Afghanistan in the past 30 years has been destroyed by the hands of foreigners...there is no doubt that this attack too is by foreigners," the president said, without elaborating. "This attack by terrorists was against Afghanistan's peace and stability," Karzai said, adding that Mujadidi's claim of Pakistani involvement would be investigated.
Posted by: Fred || 03/13/2006 00:00 || Comments || Link || E-Mail|| [829 views] Top|| File under:
Bangladesh
Ahab helped JMB build int'l links
Militant supremo Abdur Rahman established international links of his militant outfit Jamaatul Mujahideen Bangladesh (JMB) with the help of Ahle Hadith Andolan, Bangladesh (Ahab) chief Asadullah al Galib, sources said. Evidence collected so far is so concrete that both Galib and Rahman must admit their links with two foreign militant trainers, Khaled and Javed, a reliable source told The Daily Star without elaborating. The trainer duo named Galib as their leader after they were arrested in Nepal in 1998, sources said.

The duo came to Bangladesh to train up Rohingya rebels in 1995 and stayed at Galib's Nawdapara den in Rajshahi. They were taken to a house in Arambagh in Dhaka on their way to Chittagong under Galib's supervision, sources said. The foreign militants first trained up Rohingyas and then local militants on Rahman's orders for four to six years. Sources said their primary target was to send the recruits to the Afghan war front as a backup force. The training ultimately focused on rearing militants inside the country following a decision by Galib and Rahman at a meeting at Sadrul Alam's house in Chittagong in 1998, investigators said. Galib's nephew Alam was trapped after the August 17 blasts last year.

Sources said Rahman went to Saudi Arabia for higher studies at Madina University on Galib's recommendation. Galib at a press conference before his arrest claimed he had no contacts with Rahman since his return from Madina. Galib at an Ahab conference in Rajshahi in 1997 introduced a number of guests from India, Pakistan, Nepal, the Maldives, Bhutan and Sri Lanka. The guests include Pakistani Nasser al Rahmani, an alleged leader of Saudi Hizbullah, who carries a bounty of $5 million declared by FBI for his link to al Qaeda. Galib also introduced Abdul Matin Salafi, Maolana Abdul Wahab Khiljee of Punjab, Ahle Hadith leader Abdullah Salafi of Murshidabad from India and Abdullah Abdut Tawat Al Madani from Nepal. Though Salafi was banished from Bangladesh in 1988, he took part in the Ahab meet in 1997. Investigators have found Galib had a joint bank account with him in 1989-90.

A leader of Jagrata Muslim Janata Bangladesh (JMJB) in 2004 told The Daily Star about 20 of their leaders and activists worked with al Qaeda chief Osama bin Laden.
Posted by: Fred || 03/13/2006 00:00 || Comments || Link || E-Mail|| [333 views] Top|| File under:
India-Pakistan
Barelvi scholars want death for blasphemers
KARACHI: A fatwa signed by a congregation of 19 Barelvi scholars in Karachi Sunday states that a blasphemer can be executed for disrespecting the Prophet Muhammad (PTUI PBUH) regardless of religious affiliation.


"It's in the Koran someplace! You could look it up!"

A congregation organised by various Barelvi parties and groups issued the fatwa in yet another retaliation against cartoons published in European newspapers last year.

The fatwa was announced at the Labbaik Ya Rasool Allah Conference at Nishtar Park organised by various Barelvi groups. The conference started late Saturday night and concluded on Sunday morning. Citing stories from the life of the Prophet (PBUH), the muftis said that those who had committed blasphemy against the Prophet (PBUH) in the past had been killed. Conference participants said the movement against the cartoons would continue till its 'logical end' and could not be suffocated by official restrictions, arrests and 'misleading propaganda'.
Posted by: Fred || 03/13/2006 00:00 || Comments || Link || E-Mail|| [317 views] Top|| File under:
Home Front: WoT
Army Guard Refilling Its Ranks
The Army National Guard, which has suffered a severe three-year recruiting slump, has begun to reel in soldiers in record numbers, aided in part by a new initiative that pays Guard members $2,000 for each person they enlist.

The Army Guard said Friday that it signed up more than 26,000 soldiers in the first five months of fiscal 2006, exceeding its target by 7 percent in its best performance in 13 years. At this pace, Guard leaders say they are confident they will reach their goal of boosting manpower from the current 336,000 to the congressionally authorized level of 350,000 by the end of the year.

"Will we make 350,000? The answer is: Absolutely," said Lt. Gen. H Steven Blum, chief of the National Guard Bureau.

The rebound is striking because since 2003, the Army Guard has performed worse in annual recruiting than any other branch of the U.S. military. The Guard was shrinking while it was being asked to shoulder a big part of the burden in Iraq. Together with the Army Reserve, it supplied as many as 40 percent of the troops in Iraq while also dispatching tens of thousands of members to domestic disasters.

Today, the Guard is surpassing its goals and growing in strength -- a welcome boost for an all-volunteer Army stretched thin by unprecedented deployments. In recent months, the Guard enlisted nearly as many troops as the active-duty Army, even though it is a much smaller force. Indeed, the Army Guard, present in about 3,500 U.S. communities, will launch pilot programs this year to recruit for the entire Army. "We're seeing quantum leaps," said Lt. Gen. Clyde A. Vaughn, director of the Army National Guard. "We should probably be America's recruiter for the Army."

A driving force in this year's early success, Guard leaders say, is that thousands of Guard members have now returned from Iraq and are reaching out to friends, old classmates and co-workers -- widening the face-to-face contacts that officials say are critical to recruiting. Guard members "are staying with us and want to fill up units with their neighbors and friends," Blum said in an interview. "Now that they're back -- watch out."
Posted by: Nimble Spemble || 03/13/2006 00:00 || Comments || Link || E-Mail|| [328 views] Top|| File under:
Iraq
Saddam's trial adjourned
The trial of the deposed dictator Saddam Hussein and seven former aides has been adjourned. Three of Saddam's codefendants were brought into the dock separately to give their testimony under questioning from the chief judge. Saddam was not asked to appear. The trial is due to resume tomorrow.
Posted by: Fred || 03/13/2006 00:00 || Comments || Link || E-Mail|| [288 views] Top|| File under:
Terror Networks
They Who Must Not Be Named
Steyn on the UNC attack, and more. Steyn has now been dropped by the Telegraph and the Spectator and is no longer being published in the UK.
Posted by: lotp || 03/13/2006 00:00 || Comments || Link || E-Mail|| [316 views] Top|| File under:
India-Pakistan
One killed, 900 arrested as Lahoris defy kite-flying ban
LAHORE: Lahoris defied the provincial government's ban on kite-flying during Basant celebrations, which were marked by aerial firing and fireworks on Saturday and Sunday night. Around 900 people, including women and children, were arrested for violating the ban, a Lahore police spokesman said. Meanwhile, at least one youth died and 450 people were injured during kite-flying and gun sex aerial firing over the weekend.

Public hospitals across the city and several private hospitals have confirmed admitting and treating dozens of patients for injuries sustained during Basant celebrations. In Ghaziabad, 21-year-old Farooq got into a quarrel with his neighbour, Manzoor Ahmad, while kite-flying. The argument flared up and Ahmad shot Farooq, and the latter died on the spot. Police have arrested Ahmad.

Stray bullets hit a nine-year-old girl in Samanabad, a six-year-old girl in Lahori Gate, a boy in Sultan Pura and another in Gawalmandi. All the children have been admitted to hospital and one was reported to be in critical condition. There were several incidents of people being wounded by metal strings used for kites and falling down while kite-flying.


The carnage! Oh! The humanity!

At least 500 cases had been registered against people for kite-flying. Police allegedly trespassed on private property and manhandled several people in its efforts to enforce the ban, sources said. There were also reports of minors being arrested by police from different parts of the city for flying kites. In many neighbourhoods of the city, police officials used the local mosques' loudspeakers to warn people not to fly kites, saying that they would otherwise "enter into your houses and disgrace you in front of your womenfolk".
Posted by: Fred || 03/13/2006 00:00 || Comments || Link || E-Mail|| [293 views] Top|| File under:
Israel-Palestine-Jordan
Two Paleos Caught Red-Handed
Israel Defense Forces soldiers arrested two Palestinians at the Beit Iba checkpoint north of Nablus on Sunday after discovering in their possession a 15-kilogram explosive device. The Palestinians were immediately transferred into the custody of the Shin Bet security service for questioning. IDF sappers safely neutralized the device.

The suspects had exited the city limits of Nablus apparently in an effort to hand the device to another party. Defense officials do not believe the two Palestinians had intended to execute a suicide bombing. IDF sources believe the Fatah-affiliated Al-Aqsa Martyrs Brigades sought to use the bomb for a terrorist attack within Israel proper.
Posted by: Steve White || 03/13/2006 00:00 || Comments || Link || E-Mail|| [360 views] Top|| File under:
India-Pakistan
2,000 protest against cartoons in Multan
MULTAN (Rantburg News Service): More than 2,000 howling turbans continued beating the Danish dead horse in a routine, by-the-numbers demonstration of Islamic thought in Multan. The frenzy, organised by Markazi Jamiat Ahl-e-Hadith, Muttahida Majlis-e-Amal, the Power Looms Association, Majlis-e-Shehriyan (MS) and Anjuman Tajiran, was held at Chowk Manzoor.

The by-now obligatory cash prize was announced at the demonstration for the killer of the cartoonist. "I announce a Rs 10 million cash award on behalf of the bar association for anyone who kills the blasphemer," said Syed Athar Shah Bukhari, the president of District Bar Association. As president of the bar association, Bukhari is presumably a lawyer, and knows that Pakistan has no laws against incitement to murder.

The protestors carried the usual placards and banners inscribed with witty slogans such as, "End trade, diplomatic ties with blasphemous states", "Down with the United States", "Death to Denmark", "Down with Israel". The protestors also burnt an effigy of US President George W Bush and flags of Denmark, USA, Norway, Italy and Israel.

Allama Khalid Mehmood Nadeem, Allama Inayatullah Rehmani, Rao Zafar Iqbal (Jamaat-e-Islami), Mufti Hidayatullah Pasroori (MMA), Intizar Qureshi (MS), Khaliq Qandeel Sindhu, central secretary general of the Power Looms Association, Akhtar Butt and Khalid Qureshi of Anjuman Tajiran addressed the rally, waving their arms, rolling their eyes, and spraying the first six rows with spittle. "We will continue our protest till the arrest of people who drew these blasphemous caricatures of Prophet Muhammad (PTUI PBUH) whether the Danes have laws against such things or not! We are ready to lay down our lives for this sacred cause," said Rao Zafar Iqbal, who made no immediate moves to lay down his life.
Posted by: Fred || 03/13/2006 00:00 || Comments || Link || E-Mail|| [370 views] Top|| File under:
Afghanistan
Taliban kidnap four Albanians, Reportedly Kill Them
Taliban insurgents have abducted four Albanian nationals in southern Afghanistan, a spokesman for the Islamist movement said. The four people, whose identities were not immediately clear, were kidnapped at gunpoint in Maiwand district in the southern province of Kandahar, Qari Mohammad Yousuf, a spokesman, said. "The four Albanians were travelling in two vehicles when our Mujahideen [holy warriors] kidnapped them," Yousuf said by satellite phone from an undisclosed location in Pakistan. Yousuf said the fate of the four would be decided by Mulla Mohammad Omar, the Taliban's fugitive unemployed potentate supreme leader.
UPDATE:
The Taleban says it has killed four foreigners kidnapped at the weekend in southern Afghanistan. A spokesman for the group, Qari Mohammad Yousuf, said the bodies of three Albanians and a German had been dumped "between Helmand and Kandahar". The authorities have not confirmed the claim. A spokesman for the company which employed the four foreigners says they were all Albanian Muslims.
Four Afghans seized at gunpoint along with the foreigners have been freed.

The Taleban spokesman said the four foreigners had been shot dead. "We will kill any one who is helping the Americans," he told the BBC.

One of the freed Afghans said they had been stopped by a group of 20 men dressed as police as they left Helmand for Kabul on Saturday morning. "They tied our hands and feet and blindfolded us," the man, who did not wish to be named, told the BBC. "They took the Albanians away from us to another location. We heard firing and the Albanians screaming. We couldn't see any thing because our eyes were closed."

Ecolog, the company the men worked for, is a German firm that treats dirty water at US and Afghan army bases. Afghan Interior Ministry spokesman Yousaf Stanizai told the BBC the authorities were investigating the kidnapping.
Posted by: Fred || 03/13/2006 00:00 || Comments || Link || E-Mail|| [376 views] Top|| File under:
Arabia
300 Islamic Scholars to Attend Manama Meet on Prophet
In the wake of recent attacks by the enemies of Islam, five leading Islamic organizations have organized an international conference in defense of the Prophet Muhammad (May his toenail fungus subside peace be upon him). The conference will be in Manama, Bahrain, from March 22 to 23. The press briefing at which the announcement was made was attended by Soliman Hamad Al-Buthi, supervisor of the International Committee for the Support of the Final Prophet (ICFSP); Dr. Saleh Sulaiman Al-Wohaibi, secretary-general of the World Assembly of Muslim Youth (WAMY); Salman Al-Oudah who moderates Islam Today, an Islamic website; and Khaled Al-Ojaimi of WAMY.

The conference, expected to draw more than 300 Islamic scholars from Muslim and non-Muslim countries, is being sponsored by ICFSP; Al-Asalah; a Manama-based nongovernmental organization (NGO); the Doha-based Union of Muslim Scholars; and Islam Today, an Internet portal dedicated to the cause of the faith. "The conference is being organized in response to the cartoons depicting the Prophet Muhammad. The conference's aim is to form a unified front to coordinate our efforts and voice our aspirations jointly on issues pertaining to Islam," Dr. Wohaibi said, adding that this will be a beginning for a unified Muslims' voice where they will be told how to cooperate in times of such situations.
Posted by: Fred || 03/13/2006 00:00 || Comments || Link || E-Mail|| [290 views] Top|| File under:
Home Front: WoT
Military: Most Young Americans Are Unfit
WASHINGTON (AP) - Uncle Sam wants YOU, that famous Army recruiting poster says. But does he really? Not if you're a Ritalin-taking, overweight, Generation Y couch potato - or some combination of the above. As for that fashionable ``body art'' that the military still calls a tattoo, having one is grounds for rejection, too.

With U.S. casualties rising in wars overseas and more opportunities in the civilian work force from an improved U.S. economy, many young people are shunning a career in the armed forces. But recruiting is still a two-way street - and the military, too, doesn't want most people in this prime recruiting age group of 17 to 24. Of some 32 million Americans now in this group, the Army deems the vast majority too obese, too uneducated, too flawed in some way, according to its estimates for the current budget year. ``As you look at overall population and you start factoring out people, many are not eligible in the first place to apply,'' said Doug Smith, spokesman for the Army Recruiting Command.


This isn't a surprise. At the start of WWII, the majority of young men who volunteered were rejected for service (at first) because they couldn't meet the pre-war fitness demands. As the war went out, the standards were lowered to get men into the services.

Some experts are skeptical.

Previous Defense Department studies have found that 75 percent of young people are ineligible for military service, noted Charles Moskos of Northwestern University. While the professor emeritus who specializes in military sociology says it is ``a baloney number,'' he acknowledges he has no figures to counter it.


So may we regard Mr. Moskos with a similar poundage of baloney?

``Recruiters are looking for reasons other than themselves,'' said David R. Segal, director of the Center for Research on Military Organization at the University of Maryland. ``So they blame the pool.''


Sounds like the pool has problems.

The military's figures are estimates, based partly on census numbers. They are part of an elaborate analysis the military does as it struggles each year to compete with colleges and companies for the nation's best and brightest, plan for future needs and maintain diversity.

The Census Bureau estimates that the overall pool of people who would be in the military's prime target age has shrunk as American society ages. There were 1 million fewer 18- to 24-year olds in 2004 than in 2000, the agency says. The pool shrinks to 13.6 million when only high school graduates and those who score in the upper half on a military service aptitude test are considered. The 30 percent who are high school dropouts are not the top choice of today's professional, all-volunteer and increasingly high-tech military force.

Other factors include:


-the rising rate of obesity; some 30 percent of U.S. adults are now considered obese.

-a decline in physical fitness; one-third of teenagers are now believed to be incapable of passing a treadmill test.

-a near-epidemic rise in the use of Ritalin and other stimulants to treat attention deficit hyperactivity disorder. Potential recruits are ineligible for military service if they have taken such a drug in the previous year.

Doctors prescribe these drugs to about 2 million children and 1 million adults a month, according to a federal survey. Many more are believed to be using such stimulants recreationally and to stay awake longer to boost academic and physical performance.

Other potential recruits are rejected because they have criminal histories and too many dependents. Subtract 4.4 million from the pool for these people and for the overweight. Others can be rejected for medical problems, from blindness to asthma. The Army estimate has subtracted 2.6 million for this group.

That leaves 4.3 million fully qualified potential recruits and an estimated 2.3 million more who might qualify if given waivers on some of their problems. The bottom line: a total 6.6 million potential recruits from all men and women in the 32 million-person age group. In the budget year that ended last September, 15 percent of recruits required a waiver in order to be accepted for active duty services - or about 11,000 people of some 73,000 recruited.

Most waivers were for medical problems. Some were for misdemeanors such as public drunkenness, resisting arrest or misdemeanor assault - prompting criticism that the Army is lowering its standards.

This year the Army is trying to recruit 80,000 people; all the services are recruiting about 180,000.


Look at those numbers: 180,000 recruits out of 6.6 million eligible. That's 2.7 % of the pool.

And about the tattoos: They are not supposed to be on your neck, refer to gang membership, be offensive, or in any way conflict with military standards on integrity, respect and team work. The military is increasingly giving waivers for some types of tattoos, officials said.
Posted by: Steve White || 03/13/2006 00:00 || Comments || Link || E-Mail|| [294 views] Top|| File under:
Who's in the News
102
[untagged]
Bookmark
E-Mail Me
The Classics
The O Club
Rantburg Store
Comments Spam
The Bloids
The Never-ending Story
Thugburg
RSS Links
Gulf War I
The Way We Were
Bio
Sink Trap
Alzheimer's Association
Day by Day
Counterterrorism
Hair Through the Ages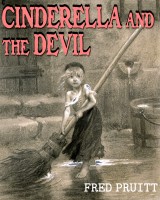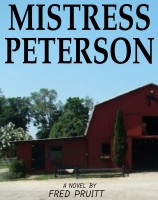 On Sale now!


A multi-volume chronology and reference guide set detailing three years of the Mexican Drug War between 2010 and 2012.

Rantburg.com and borderlandbeat.com correspondent and author Chris Covert presents his first non-fiction work detailing the drug and gang related violence in Mexico.

Chris gives us Mexican press dispatches of drug and gang war violence over three years, presented in a multi volume set intended to chronicle the death, violence and mayhem which has dominated Mexico for six years.
Click here for more information


Meet the Mods
In no particular order...


Steve White
Seafarious
Pappy
lotp
Scooter McGruder
john frum
tu3031
badanov
sherry
ryuge
GolfBravoUSMC
Bright Pebbles
trailing wife
Gloria
Fred
Besoeker
Glenmore
Frank G
3dc
Skidmark
Alaska Paul



Better than the average link...



Rantburg was assembled from recycled algorithms in the United States of America. No trees were destroyed in the production of this weblog. We did hurt some, though. Sorry.
3.235.45.196